As a traveler based in the Philippines, Clark is something that I hear all the time. The Clark International Airport is the fastest growing airport in the country, the second busiest in Luzon, and the secondary gateway to Metro Manila. But for many travelers, that's all Clark is: a gateway. Many overlook the fact that Clark itself and its surrounding areas are a destination on its own.
Clark has changed over the years but it retains its unassuming characteristic — still systematic and laid-back amid the many developments that happened. It has established itself as a center for aviation and business. It is being groomed as an integral economic hub in Central Luzon. With the presence of a significant number of educational, recreational, and entertainment establishments, Clark is getting ready for the next big step, which includes the development of Clark Global City.
I was fortunate to participate in the annual Lakbay Norte tour spearheaded by the North Philippines Visitors Bureau (NPVB) in partnership with NLEX Corporation. Clark was one of the destinations included in the itinerary. This trip was also made possible with the help of the Greater Clark Visitors Bureau (GCVB).
---
WHAT'S COVERED IN THIS GUIDE?
UNDERSTANDING CLARK
The Clark Freeport and Special Economic Zone, commonly referred to as simply "Clark", covers not only the province of Pampanga but also Tarlac. It includes Angeles City, Mabalacat City, and Porac in Pampanga and Capas and Bamban in Tarlac. There are two zones: the Clark Freeport Zone and the Clark Special Economic Zone.
The Clark Freeport Zone encompasses the former US air force base, the Clark Air Base, which was transformed into a special economic zone in the early 90s. At present, the Clark Freeport Zone is continuously expanding. The launch of the Clark International Airport put Central Luzon on the tourism map, making it more accessible both locally and internationally.
The Clark Special Economic Zone includes the future New Clark City in Capas, Tarlac. The project is managed by the Bases Conversion and Development Authority (BCDA).
Here are more things you need to know about Clark:
Language: The province of Pampanga has two primary languages — Kapampangan and Sambal. Tagalog and English are also spoken by most of the people as secondary languages.
Currency: Philippine peso (PHP, ₱). PHP100 is around USD 1.91, EUR 1.69, SGD 2.59 (as of February 2019).
Modes of payment: CASH is preferred. Credit card payments are widely accepted, especially in commercial areas. If you are going outside the urban zones, ensure that you have an ample amount of cash with you.
Connectivity: Business ditricts have strong data signals for Globe and Smart.
Electricity Info: 220V, 60Hz. Mostly, Socket Type A.

Note: This travel guide will focus more on the Pampanga side.
---
BEST TIME TO VISIT CLARK
As a tropical country, the Philippines has two seasons — the dry season and wet (rainy) season. The rainy season usually begins in July and can last until October. The rest of the year normally constitutes the dry season with April and May as the peak of summer.
You may also want to take note of these festivals and events. Expect huge crowds during these times.
February: Philippine International Hot-Air Balloon Fiesta (Clark Field, Angeles), Caragan Festival (Mabalacat), Nuestra Señora de la Divina Gracia (Mabalacat)
April: Sisig Festival (Angeles)
September: San Lorenzo Ruiz Feast (Mabalacat)
October: Fiestang Kuliat in Angeles (Fiesta de los Santos Angeles Custodios, The Feast of Our Lady of the Most Holy Rosary of La Naval, and Fiesta ning Apung Mamacalulu), Tigtigan Terakan Keng Dalan (Angeles)
November: Feast of Santa Catalina Alexandria (Porac)
---
HOW TO GET TO CLARK
Clark International Airport (CIA) is located in Clark Freeport Zone in Pampanga. It is the primary gateway to Central and North Luzon for both international and domestic flights. It also serves as the second international gateway to Metro Manila. North Luzon Expressway (NLEX) and Subic-Clark-Tarlac Expressway (SCTEX) link CIA to Metro Manila.
MANILA TO CLARK BY CAR
Option 1: Via NLEX. If you want to travel at your own pace by bringing your car, you can drive along the length of NLEX until you reach Dau Exit. Pay the toll and make a left turn going to Angeles City. Continue driving until you reach the point where you should make a right turn going to Clark. This option is perfect for those who like to make a stopover at Angeles City.
Option 2: Via NLEX-SCTEX. From NLEX, continue driving until you reach the exit leading to SCTEX. Decide the best road option for you based on your itinerary: Clark South (Exit) Interchange is located near the Clark Main Gate, while Clark North (Exit) Interchange is near Nayong Pilipino.
The good thing about bringing your own car is that you can do stopover and restroom breaks whenever you need to. In our case, we went further north to have our breakfast at PTT Station's Café Amazon along SCTEX northbound lane in Bamban, Tarlac. But the interesting part aside from the drinks (try the Iced Thai Milk Tea) and the pastries (I love the Mango Torte and Revel Bar) is PTT's Restroom 20.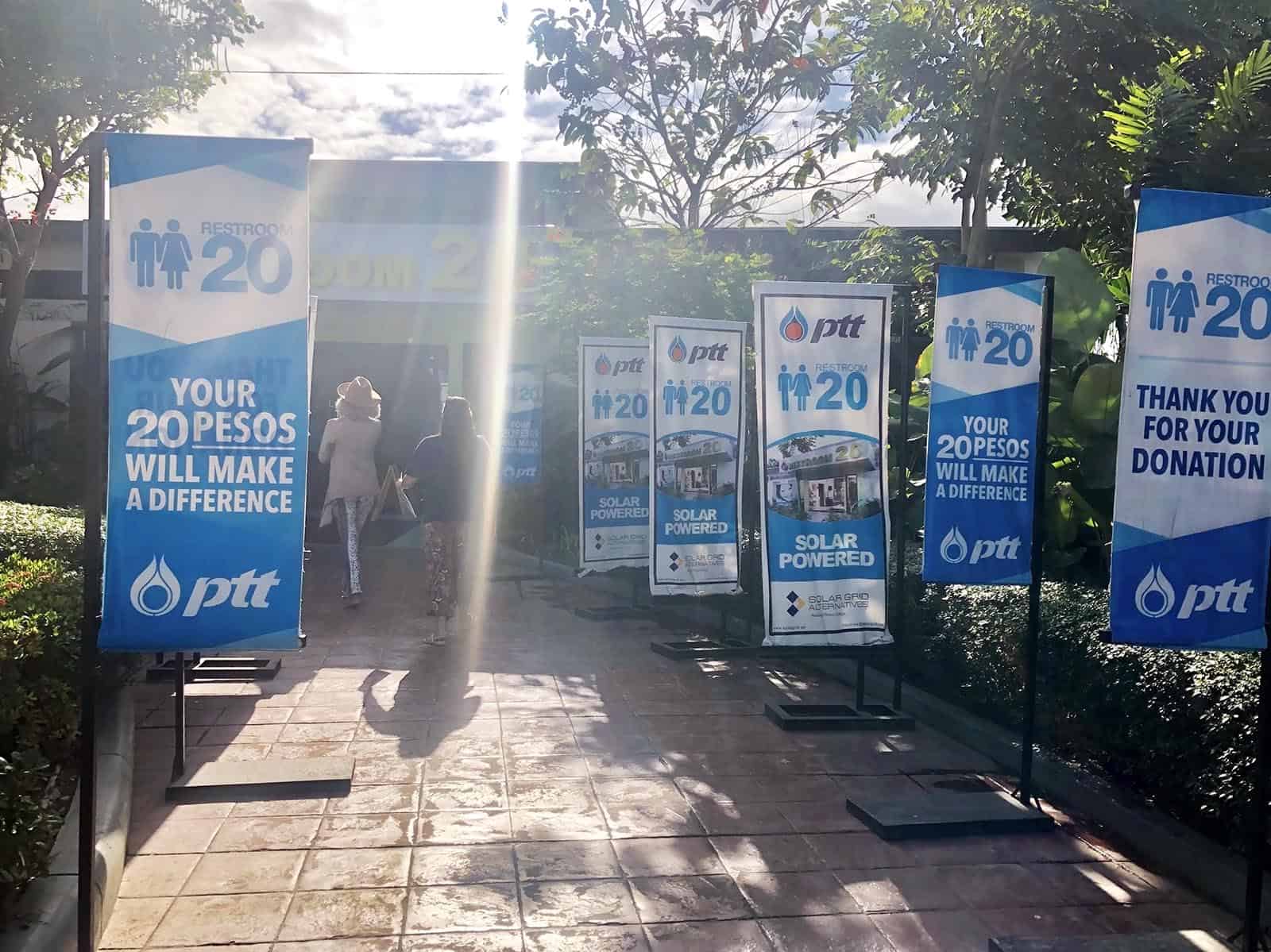 The restroom is solar-powered and works like a paid restroom lounge. As the name suggests, guests using the restroom donate P20. All proceeds will be donated to different organizations that can help the communities where they operate.
MANILA TO CLARK BY REGULAR BUS
As mentioned, North Luzon is connected to Manila by NLEX and SCTEX. Land travel usually takes 2-3 hours, depending on the traffic condition.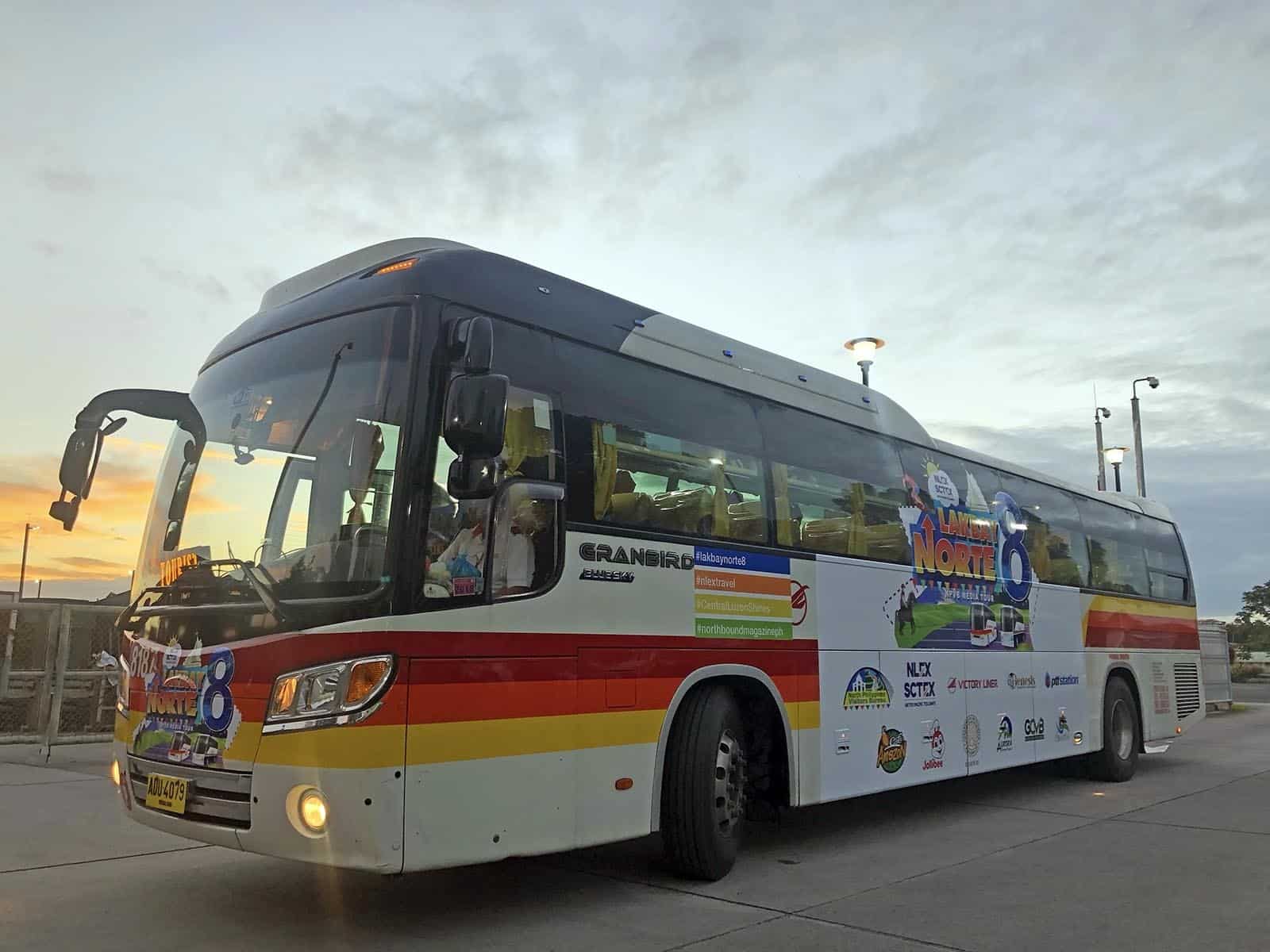 Many buses shuttle passengers between Manila and North Luzon daily. One of the most prominent name when it comes to trips to the north is Victory Liner.
From Cubao or Pasay terminal, take a Dagupan-bound bus.
Alight at Dau-Mabalacat Bus Terminal in Pampanga.
Take a short walk to MacArthur Highway. From there, you can either take the jeepney or hire a tricycle.
The jeepney or the tricycle can get you directly to the Clark Gate.
Ride a jeepney or take a taxi to your hotel or to the attraction you want to visit.
MANILA TO CLARK BY P2P BUS
There are P2P buses that serve the Metro Manila-Clark Airport route. One of them is Genesis Bus.
We created a more detailed post here: P2P BUS CLARK & MANILA: Schedule, Stops & Fares
SUBIC TO CLARK BY P2P BUS
If you are coming from Subic, Victory Liner has a direct route.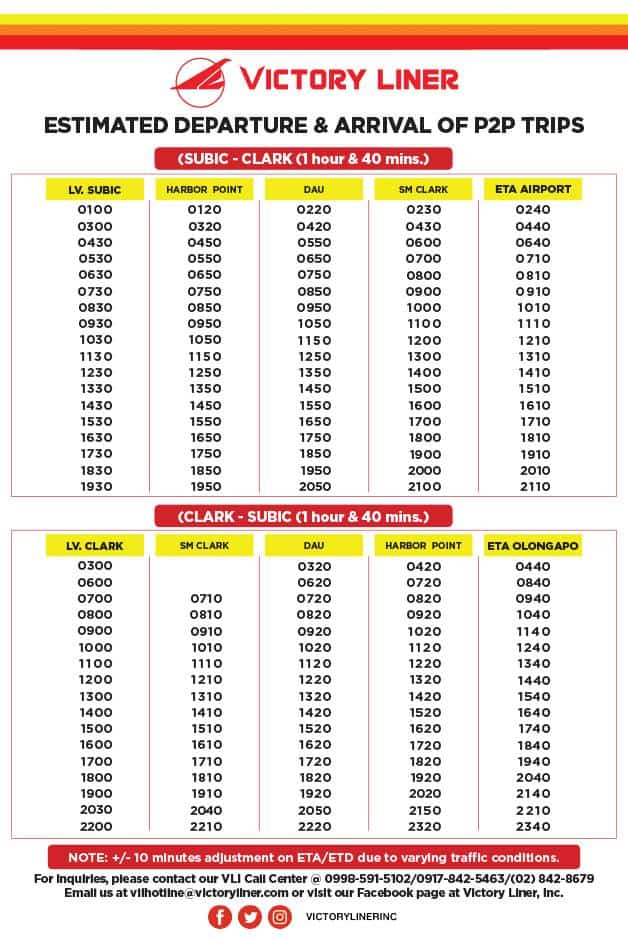 Fare: P250
DAGUPAN TO CLARK BY P2P BUS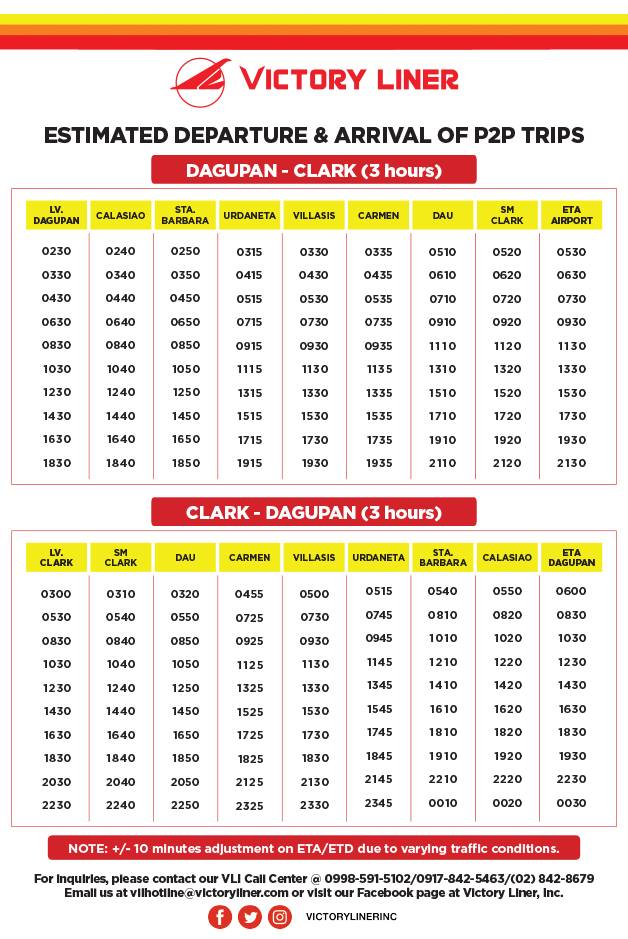 FARE
From CARMEN: P270
From URDANETA: P315
From DAGUPAN: P400
---
HOW TO GET AROUND CLARK AND ANGELES
Taxi/Cab. This is the most convenient option because they can shuttle guests to, from, and within Clark. They can get you directly to your hotels or the tourist attractions.
Jeepney. Public jeepneys operate within Clark Freeport too. As of writing, there are four different jeepney routes operating within Clark Freeport Zone. Ask the drivers at the terminal (Main Gate) which jeepney to take. Note: There are two terminal locations — Main Gate and the Mabalacat Gate.
Tricycle. In Angeles City, tricycle may be the cheaper and more convenient option for short-distance transit. You may also negotiate with the driver if you want a special trip. However, tricycles are NOT ALLOWED inside Clark Freeport Zone. They can only go as far as the Main Gate (along Fields Avenue). From there, you can just walk to the jeepney terminal and get on a jeep to get you around CFZ.
Grabtrike. Grabtrike is now available in Angeles City. There are three different zones covered by Grabtrike: Zone 1 (Pulung Maragul, Balibago, Cutud, Pulung Cacutud, and Sapa Libutad); Zone 2 (Pandan, Marisol, Tabun, Capaya, Mining, Salapung, Lourdes Sur East, and half of Sto. Cristo); Zone 3 (Sto. Domingo, Pulung Bulu, San Jose, Sto. Rosario, half of Sto. Cristo, Agapito del Rosario, and half of San Nicolas). The coverage may expand soon. The rate starts at P25 for the first kilometer, and additional P10 for the succeeding kilometer. GrabTrikes are NOT ALLOWED inside Clark.
---
THINGS TO DO IN CLARK AND ANGELES CITY
Angeles Heritage Park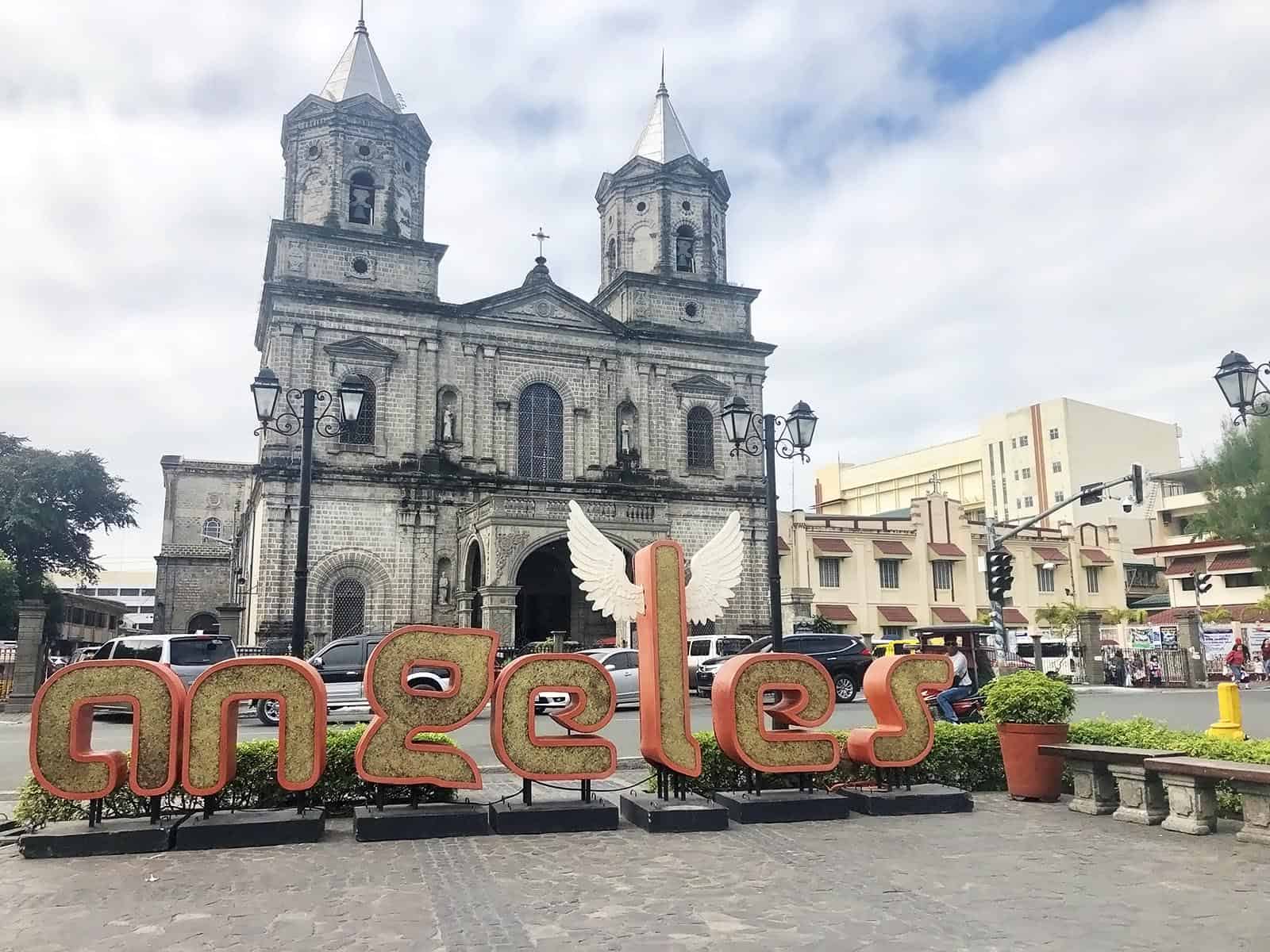 Angeles City is not only home to many historical sites but also modern business establishments and other industries. The marrying of the old an new is very apparent especially in the Heritage District where the Santo Rosario Church and Museo ning Angeles are centrally located.
Just two blocks away from the museum and the church is the Old Pamintuan Mansion. Built in the early 1880s, the Pamintuan residence has a lot of stories to tell. It became the seat of government during the time of the First Philippine Republic under the rule of Gen. Emilio Aguinaldo. It also served as the municipal hall of Angeles City and later on, the branch of Bangko Central ng Pilipinas in Central Luzon until 2010. At present, the mansion serves as the Museum of Philippine Social History.
Entrance Fee: FREE
Operation Hours: 8:00 AM – 4:00 PM (Tuesday – Sunday)
Location: Miranda Street, Barangay Santo Rosario, Angeles, Pampanga
How to Get There: From Cubao or Pasay, take a Victory Liner bus to Dau Bus Terminal. From there, walk a little towards the highway and take either a tricycle or a jeepney to Angeles. The total fare is about P300, one way. The travel time is two to three hours, depending on the traffic situation.
---
Tibby's Farm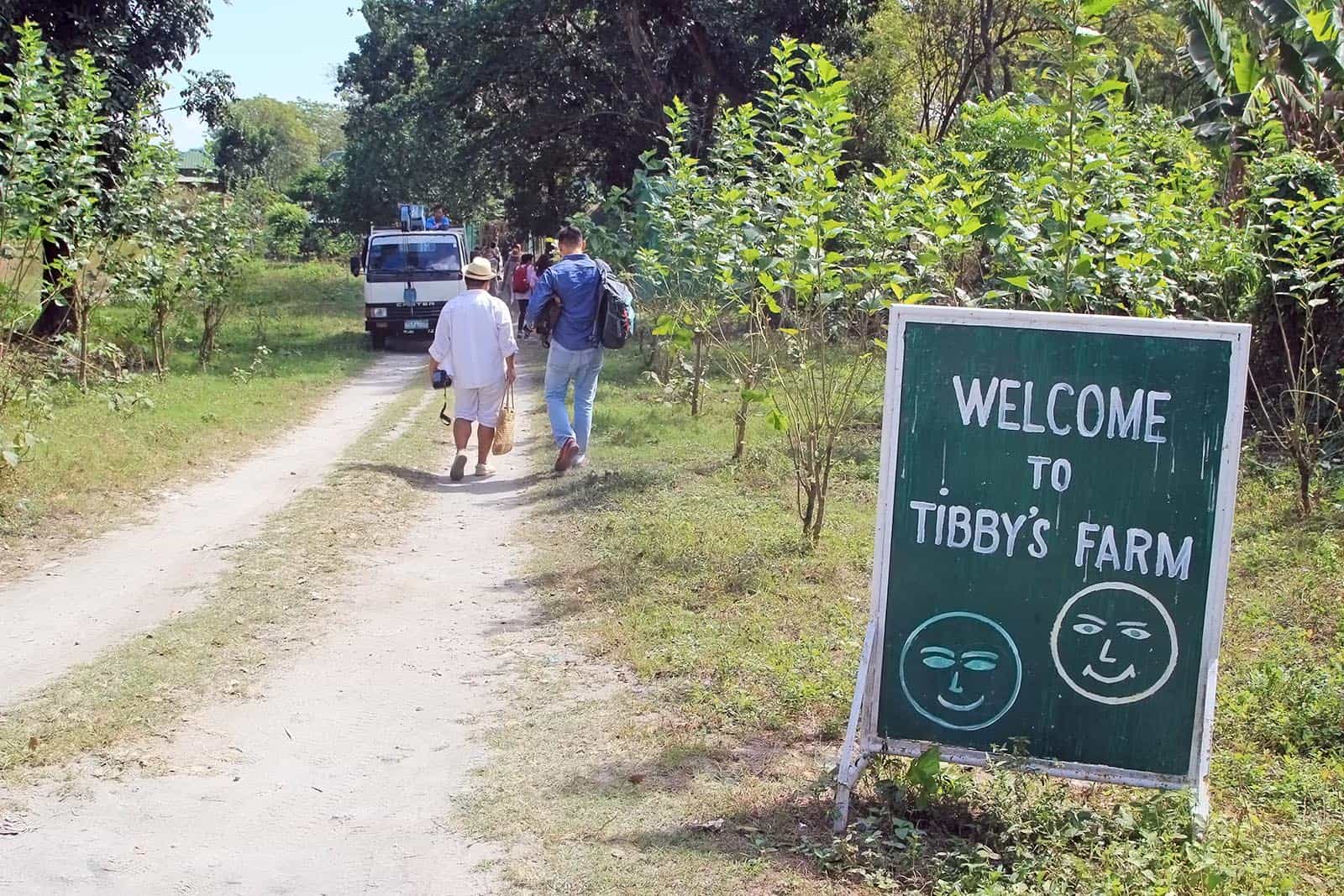 I've always been interested in farming. In fact, I used to co-own a farm in Quezon, but that's another story. The Philippines has numerous arable lands, which makes agriculture a major source of income for so many provinces. Still, we import farm products like rice and other vegetables from our neighboring countries.
One of the aims of Tibby's Farm is to raise awareness of the importance of farming to the community and our country. This organic farm is also open to train and educate future farmers, even encouraging young ones to invest in agriculture. As part of its agri-tourism feature, guests can try their hands on harvesting vegetables and fruits in season and feeding livestock.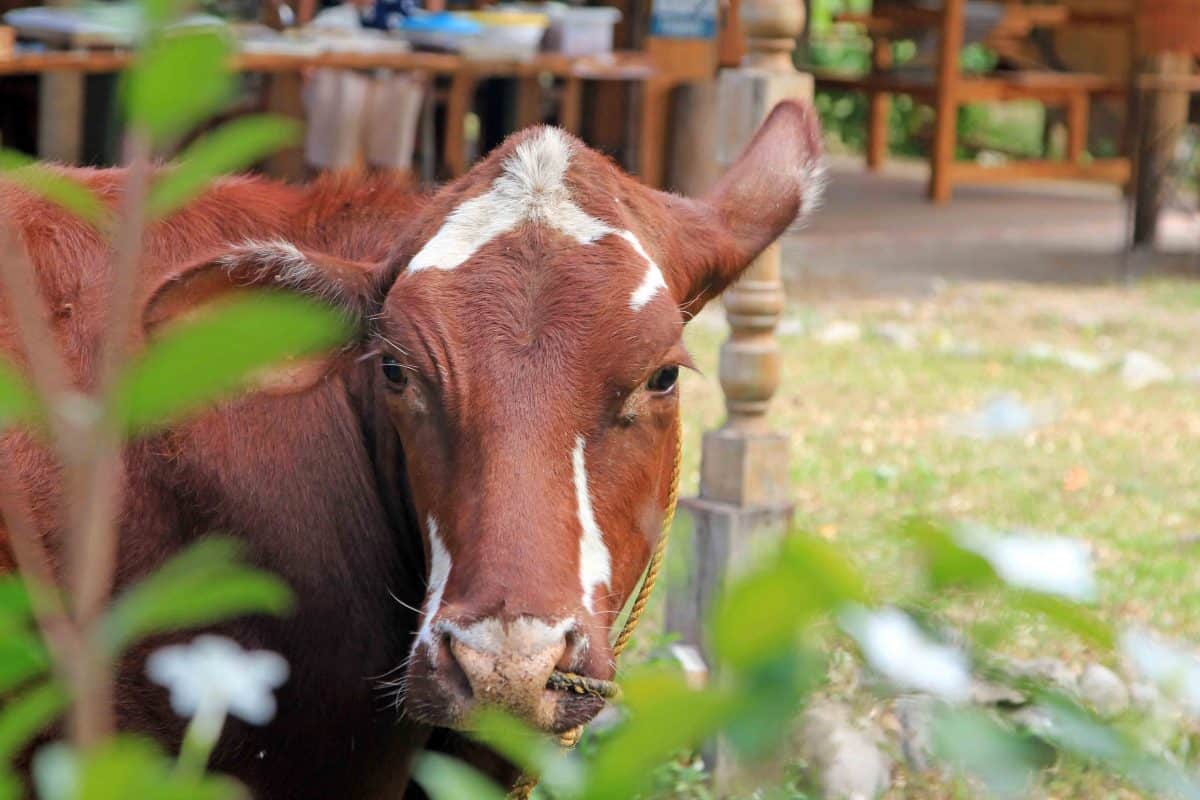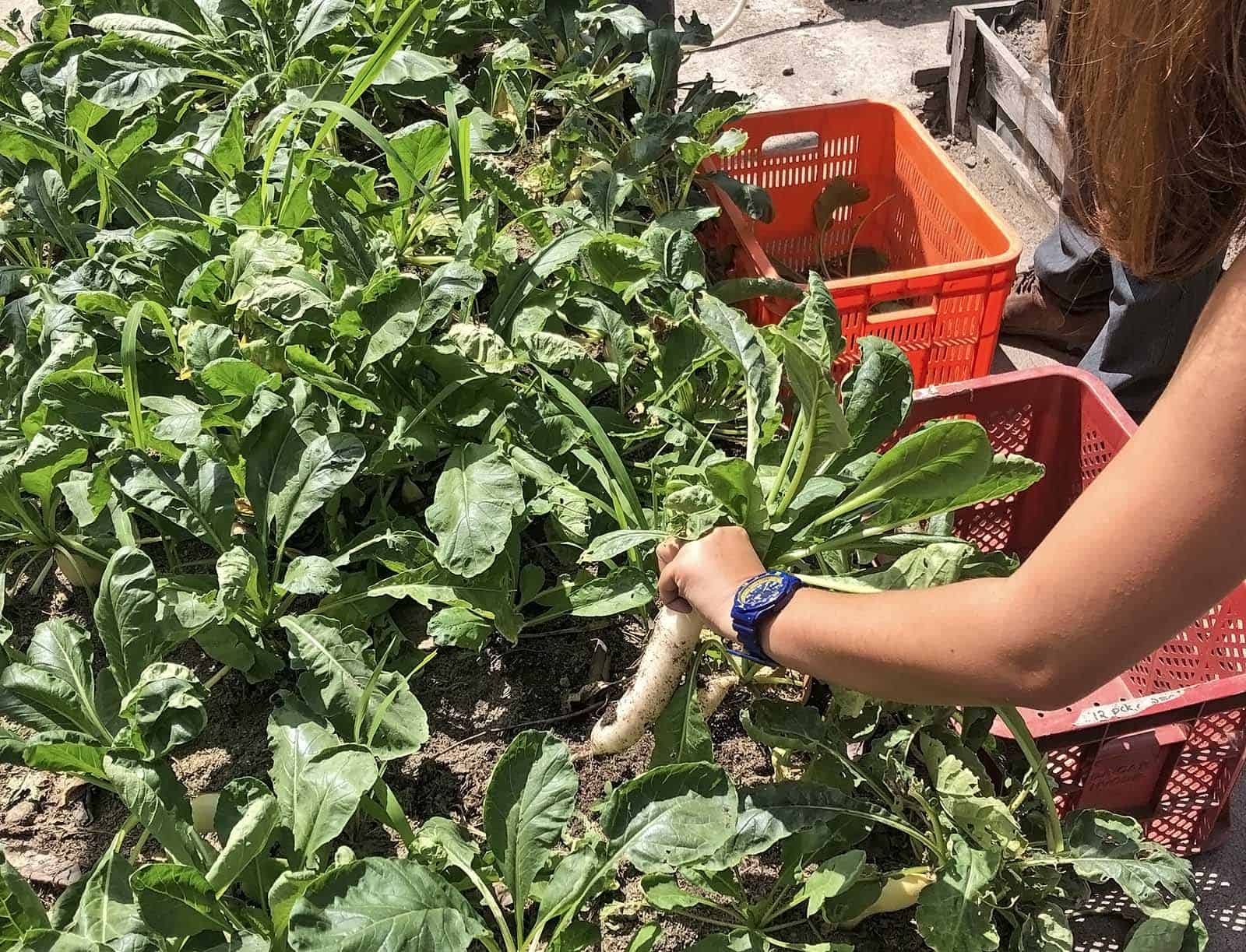 You can also stay for a night or two inclusive of farm-to-table meals for P1200 per person. The meals included are breakfast, snack, lunch, dinner, and take home snack. They can cook breakfast (P150/pax) and lunch (P250/pax) for a group of at least six people. They also allow guests to bring their own food. Remember to clean before you go and throw your trash properly.
Entrance Fee: FREE (for visit and taking photos of the place); if you are feeling generous, you can donate any amount.
Operation Hours: 8:00 AM – 5:00 PM (Daily)
Contact Info: Atty. Angelo Valencia / +63917 568 1303 / angelo.valencia@sedlex.com.ph
Location: Concubierta Street corner Dizon Street, Sunset Valley Homes, Angeles City, Pampanga
How to Get There: From Cubao or Pasay, take a Victory Liner bus to Dau Bus Terminal. From there, take a tricycle or a jeepney bound for Angeles. Alight at Nepo Mart and then take a tricycle to Tibby's Farm. The total fare is P300-350. The travel time is approximately three hours.
---
Aqua Planet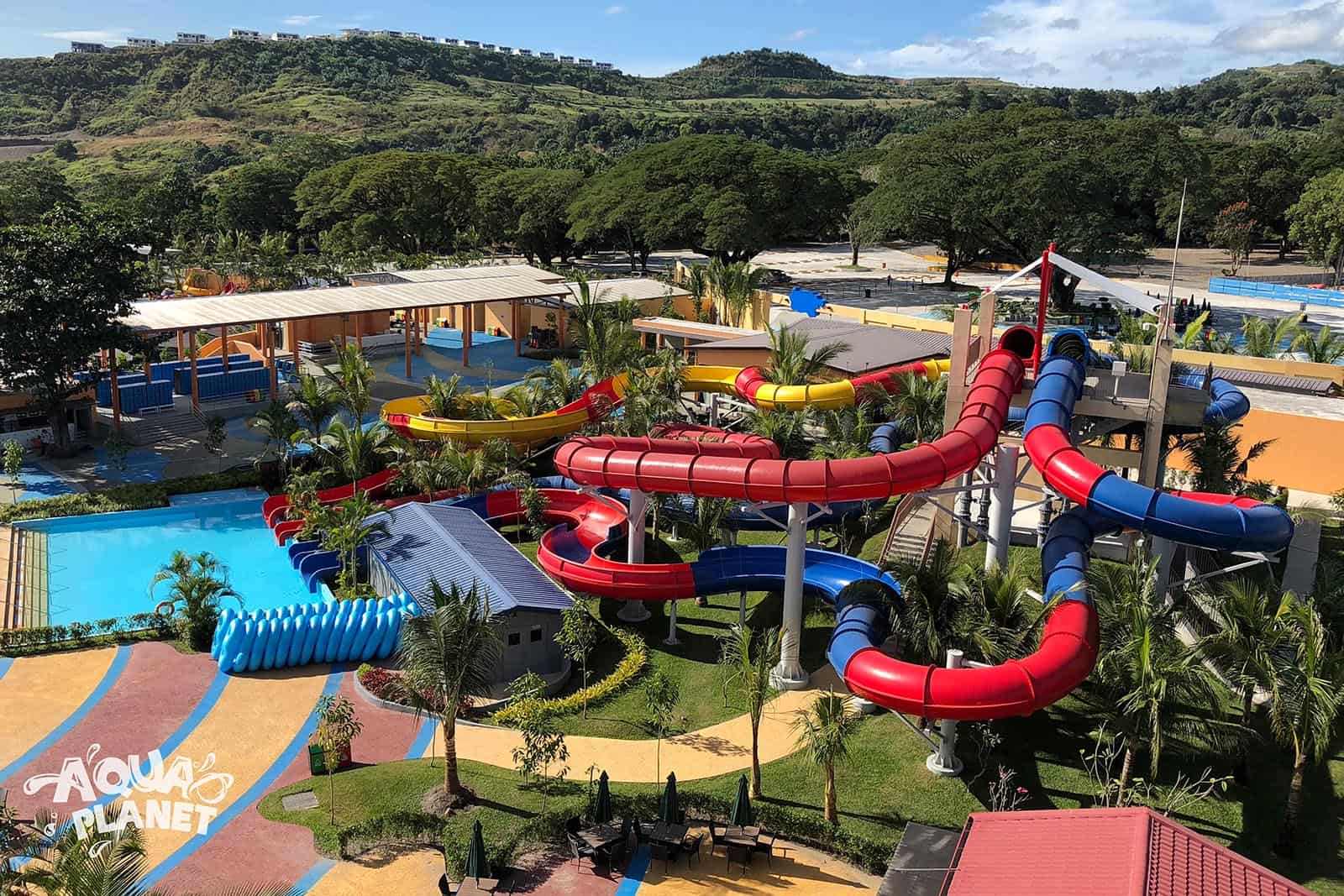 With a total area of 10 hectares, Aqua Planet is currently the largest waterpark in the Philippines. It features over 38 water slides and other rides and attractions, promising a #WatermazingExperience for all its guests, children and adults alike.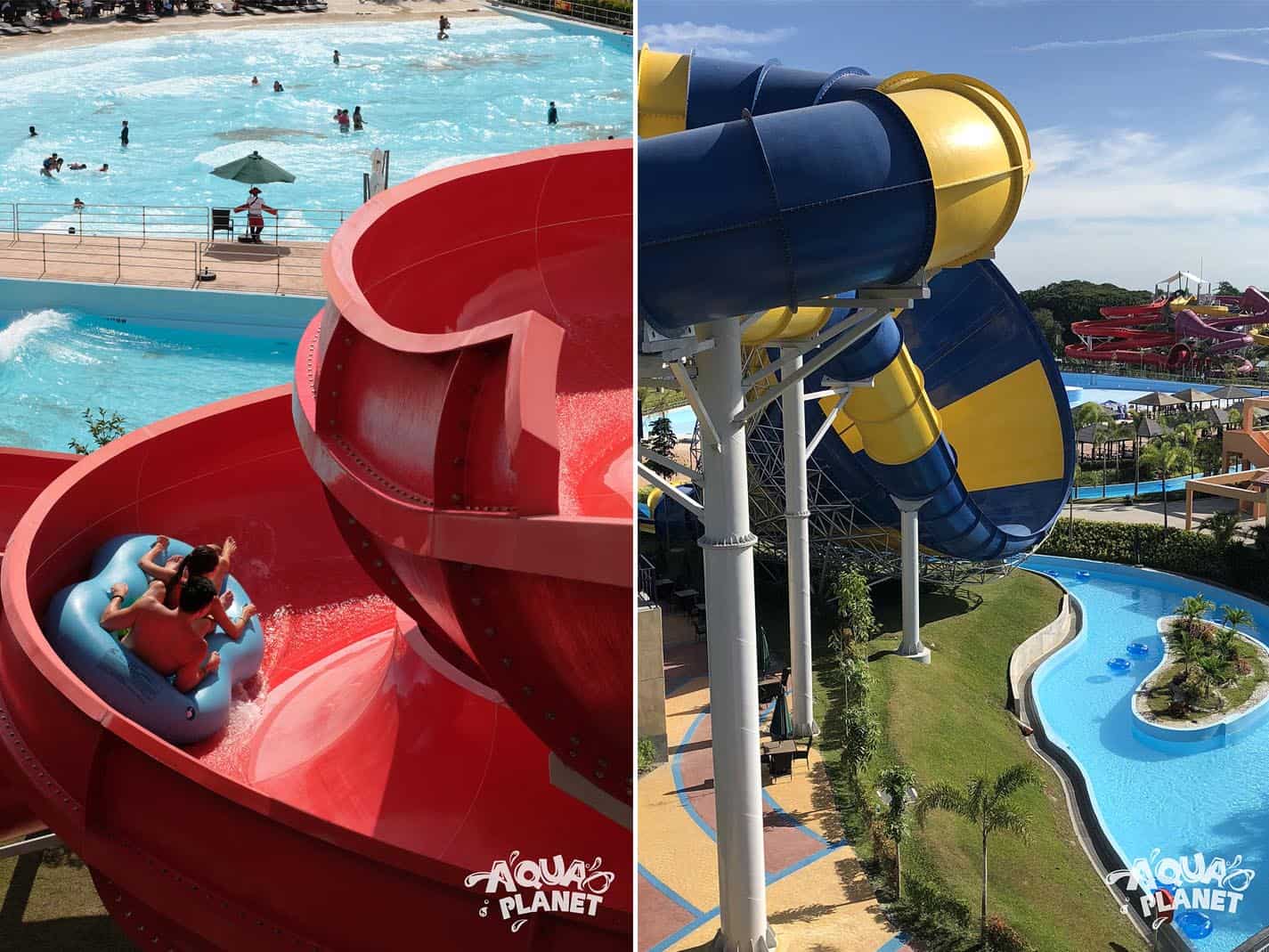 The attractions are grouped into two zones — the Kiddie Zone and Zone 1 (Adult Zone). The Kiddie Zone has three awesome options for the young ones: Mermaid Bay, Orc Lagoon, and Bubble Base: Kiddie Wave Pool. For adults, there are 11 attractions: Spiral Slides, Octopus Racers, Aqua Loop, Wave River, Hurricane Slides.
Super Bowl, Sky Shuttle, Wave Pool, Boogie Bay, Flow Rider, and Tornado. I enjoyed the Octopus Racers, Tornado, and Sky Shuttle. I wanted to try Aqua Loop but we arrived late, so I didn't get to try it.
Admission Fee: Weekday Rates (P950 adult, P750 child (4ft and below); Weekend Rates (P1180 adult, P980 child (4ft and below)
Operation Hours: 9:00 AM – 5:00 PM
Location: Bounded by J.P. Rizal Avenue, J.P Laurel Avenue, and
Prince Balagtas Avenue, Clark Freeport Zone, Mabalacat, Pampanga
How to Get There: Ride a Victory Liner bus from either Cubao or Pasay to Dau Bus Terminal. From here, you can book a Grab to Aqua Planet. The total fare is P300-350. The travel duration is two to three hours.
---
El Kabayo Clark Stables Picnic Grounds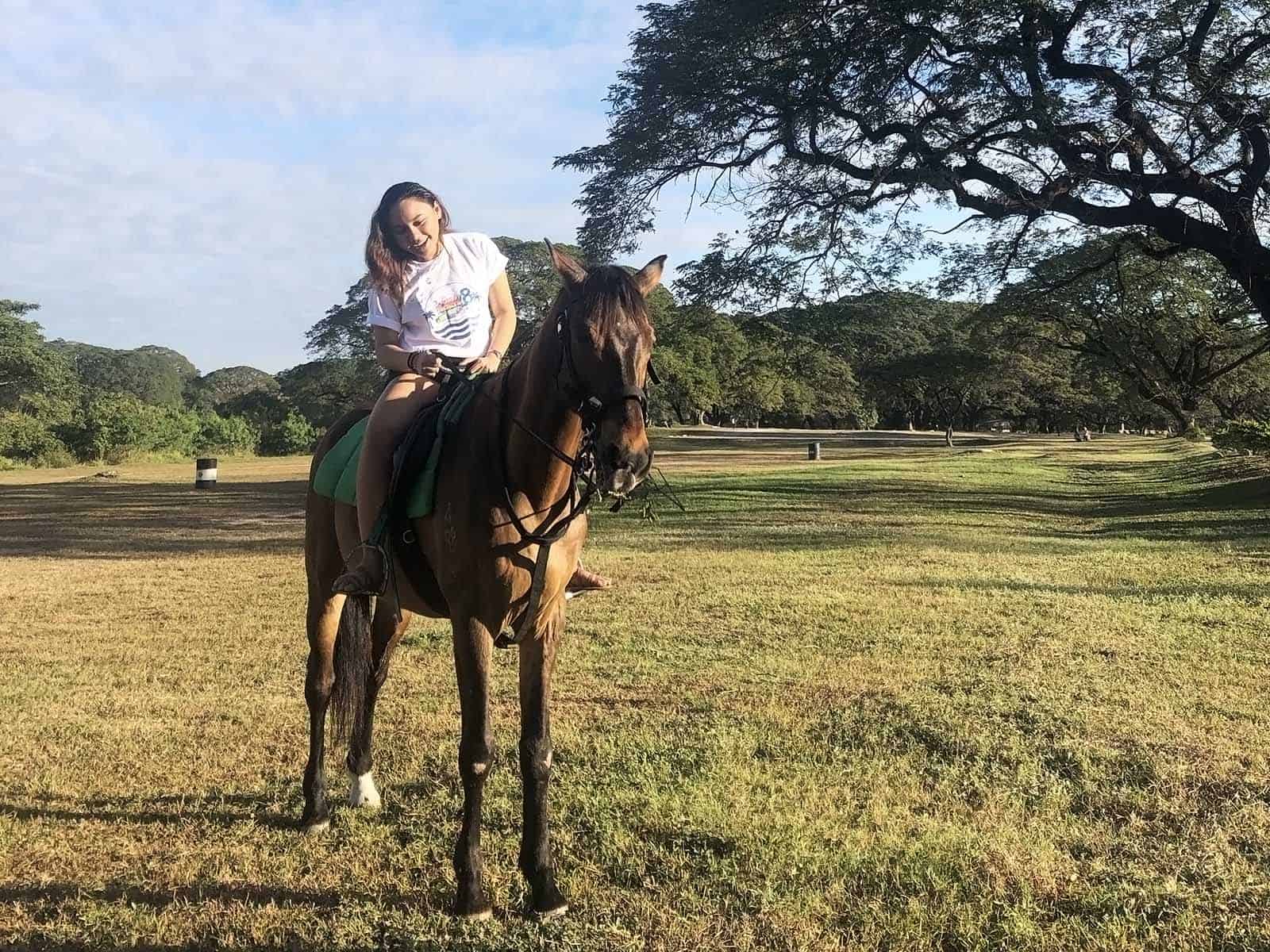 This reminds me of the old western movies I watched in one (or two) of my film classes in UP Film Institute years ago. Not too long ago. Haha! It boasts a replica of an old western town that elicits a rough cowboy feel. You know that typical saloon commotion scene? That one.
It won't be called El Kabayo without the horses right? Here you can enjoy horseback riding (guided or not), carriage ride, trail ride, and even riding lessons. The duration depends on you, but they usually offer two – 30 minutes and 60 minutes. They can also accommodate team building events and conferences. The newest feature is the campsite with glamping facilities. This is one sure site for those who like to experience the best of both worlds — the thrill of camping and the convenience of hotel amenities.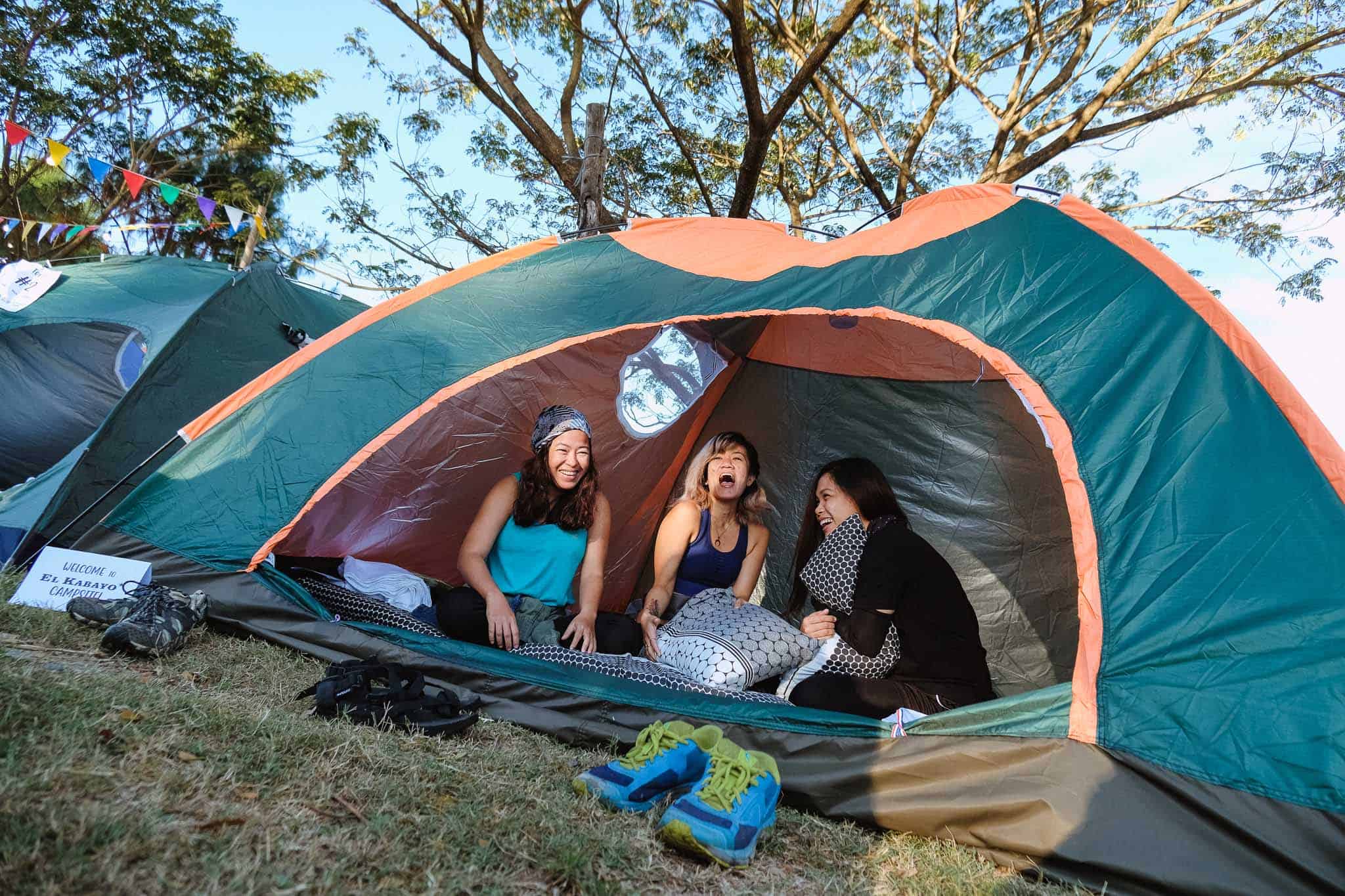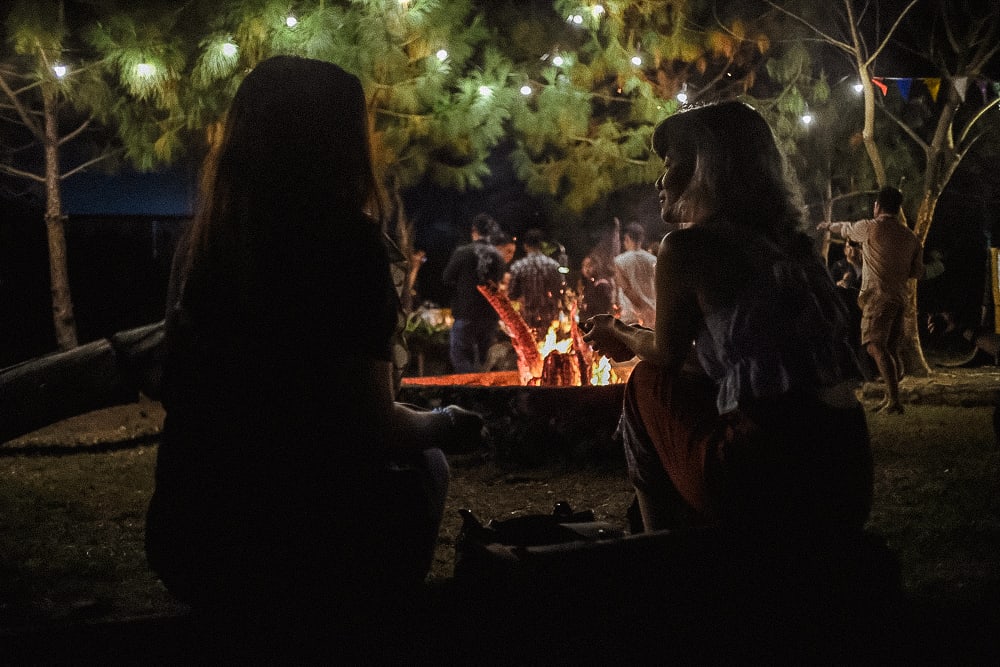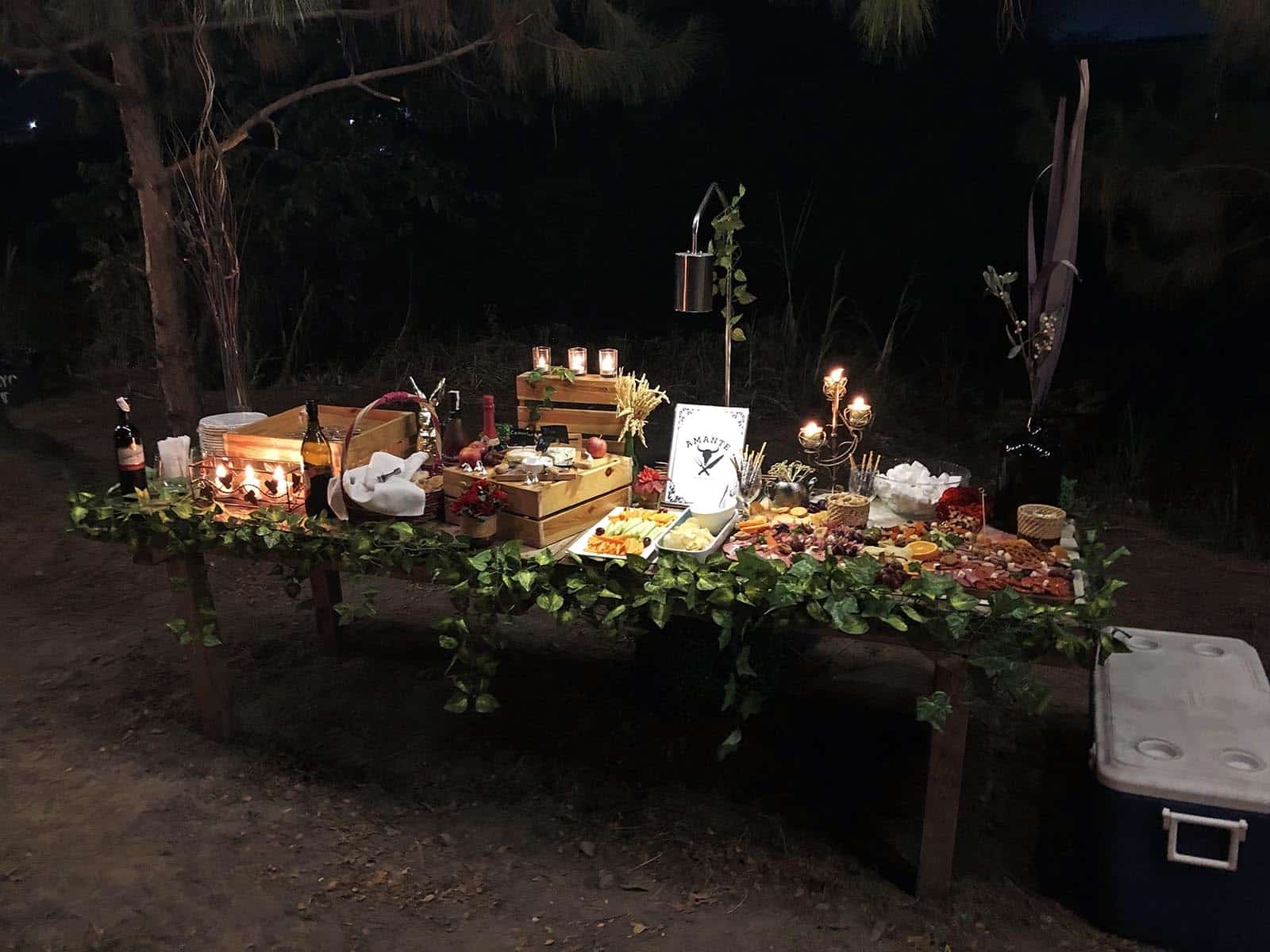 To complete the wild wild west feel, you might want to try the food at Amante Ribs and Steaks located within the El Kabayo complex. Restaurant hours are 11:30 AM – 2:30 PM and 6:30 PM – 9:30 PM.
Rates: P4500 (adults); P2500 (kids); FREE (infants – 2 y/o). Note: These rates are applicable for a minimum of 10 pax. Inclusions are glamping set up, dinner, grazing table, bonfire with marshmallow, archery, breakfast, horseback ride, and carriage ride. Note: As this is a newly-launched feature, the package is still in the beta stage. More options to come! For now, you may contact the management for a personalized or customized set up.
Contact Info: Ms. Rina Lao / +63 917 834 4055
Operation Hours: 9:00 AM – 6:00 PM
Location: Gil Puyat Avenue corner Panday Pira, Zone, Clark Freeport, Angeles, Pampanga
How to Get There: Board a Victory Liner bus to Dau Bus Terminal. From here, ride another bus bound for SM Clark, then alight at Clark Main Gate Jeepney Terminal. Get on a Route 3 jeepney to El Kabayo Riding Stables. The total fare is P300-350. The travel time is about three hours.
---
Nayong Pilipino
Clark is the new home of the iconic Nayong Pilipino, an educational open-air museum or theme park that showcases the various prominent landmarks of the Philippines and the Filipino cultural heritage. It gives you a sneak peek of what the Philippines is, both as a county and as a nation. Nayong Pilipino is like a diorama of the Philippines.
Entrance Fee: P150 (adult); P100 (child); P120 (senior citizen)
Operation Hours: 8:00 AM – 5:00 PM
Location: Centennial Road, Clark Field, Mabalacat, Pampanga
How to Get There: From Pasay or Cubao, ride a Victory Liner bus to Dau Bus Terminal. Walk towards the highway and hail a jeep bound for SM Clark or Clark Main Gate. From the Main Gate terminal, take a Route 1 jeepney and alight at Parkson Duty Free. From here, you can take a short walk to Nayong Pilipino. The total fare is P300-350. The travel time is about three hours.
---
Dinner in the Dark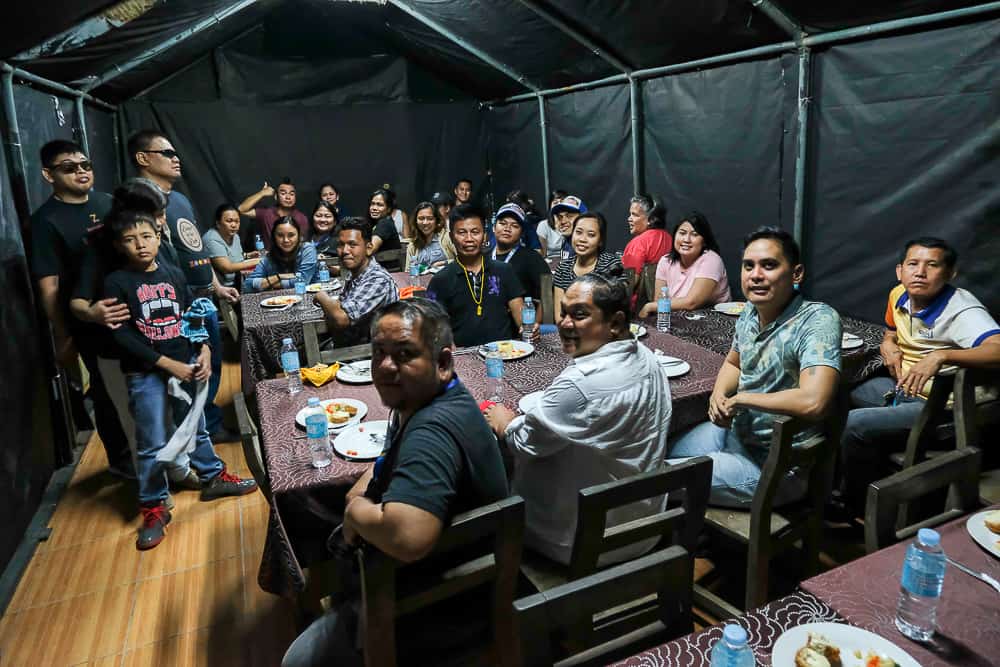 More than the curiosity, what makes "Dinner in the Dark" interesting is the cause behind the unique dining experience. It will make you appreciate your sense of sight more after you experience eating in total darkness. This event is for the benefit of the Blind Foundations in the Philippines. You might need to contact the management for the schedule and reservation.
Contact Details:
Joemar Deang
Zoocobia Deputy Manager
+63 922 717 2402
Clark Freeport, Angeles City, Pampanga
---
WHERE TO STAY IN CLARK
The number of Clark's commercial establishments such as restaurants, shopping outlets, hotels, recreational facilities, and transportation terminals has increased through time, strengthening its status as a major business hub.
Regardless of your budget, Clark can provide accommodation that suits your needs. If you plan to spend a night in Clark, whether for leisure or a layover, here are the top hotels as ranked by Agoda users (in no particular order):
Top Clark Budget Hotels Below P2500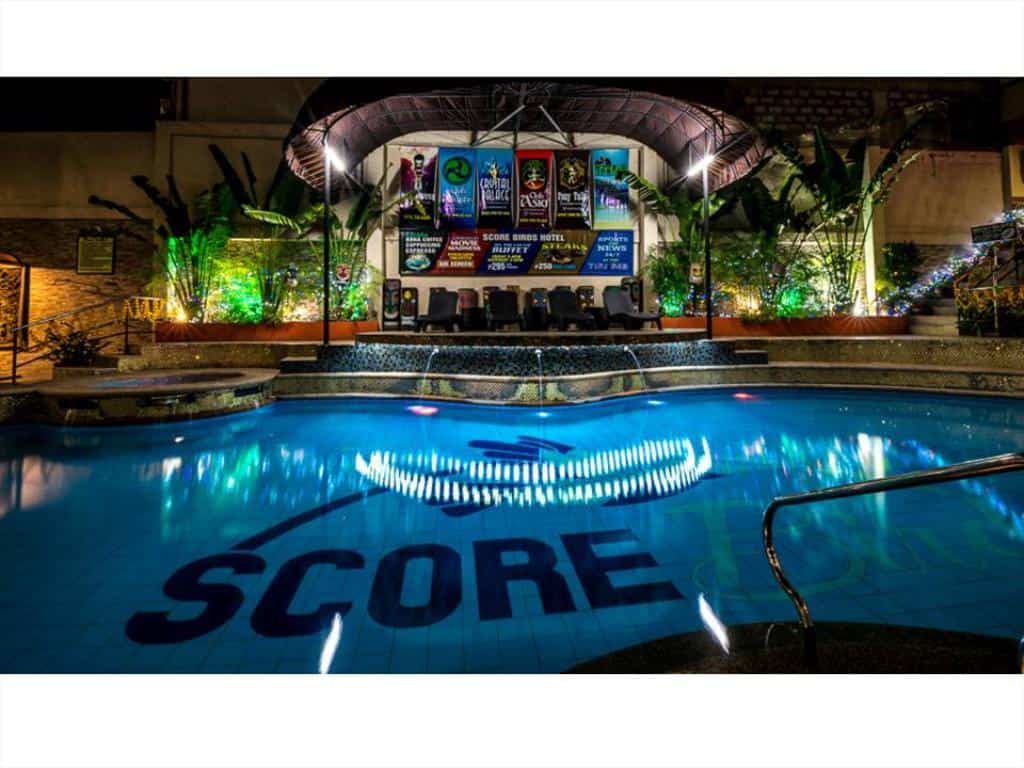 Top Mid-Range to High-End Hotels in Clark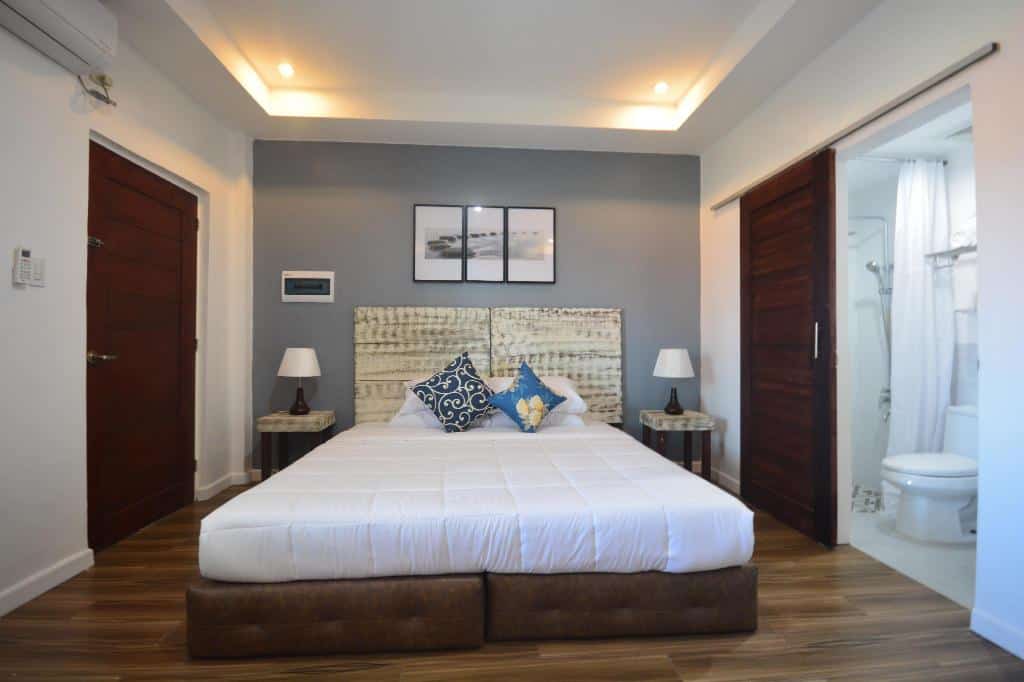 ---
SAMPLE CLARK ITINERARY
Here are two sample one-day itinerary options for Clark. You may adjust depending on your budget and the number of days you want to spend exploring Clark.
This assumes that:
You are coming from Manila.
You are a party of two and splitting the expenses.
Your meal allowance per meal/person is P100-150.
OPTION 1: FARM AND HERITAGE TOUR
08:00 am – Arrival in Dau (P139, Bus)
08:05 am – Travel to El Kabayo (P80-100/2)
08:30 am – El Kabayo Clark Stables and Picnic Grounds
Horseback Ride (P800/hr)
Trail Ride
Carriage Ride
10:30 am – Travel to Tibby's Farm (P80-100/2)
11:00 am – Tibby's Farm
12:00 nn – Lunch (P150)
01:00 pm – Travel to Angeles Heritage Park (P40-100/2)
01:20 pm – Angeles Heritage Tour
Santo Rosario Church
Museo ning Angeles (P20)
Pamintuan Mansion
03:00 pm – Snack/Food Trip (P150)
04:00 pm – Leave for Manila (P200)
The itinerary above will set you back around PHP 1,800 (USD 35, SGD 47, EUR 31), excluding accommodations but including a little bit of allowance for any miscellaneous expenses along the way.
OPTION 2: AQUA PLANET
08:00 am – Arrival in Dau (P139, Bus)
08:05 am – Travel to SM Clark (P40-60/2 tricycle special trip)
08:15 am – Travel to Aqua Planet (P25, Blue Jeepney)
08:45 am – Aqua Planet (P1180/pax)
12:00 nn – Lunch (P150)
05:00 pm – Travel back to Manila (P300)
The itinerary above will cost you around PHP 2000 (USD 38, SGD 52, EUR 34), excluding accommodations but including a little bit of allowance for any miscellaneous expenses along the way.
---
OTHER CLARK TIPS FOR THE POOR TRAVELER
Leave nothing but footprints. As always, make it a habit to clean up and take everything that you brought with you when you leave the place. Dispose of your trash properly.
Practice sustainable tourism. Help the community by buying local products and bringing your own water bottle and dry bags (or eco bags) instead of buying plastic bottled drinks and plastic bags.
Learn some Kapampangan phrases. Although they can perfectly understand and speak Tagalog, learning simple phrases like "dakal a salamat" (thank you very much), "ali" (no), and "wa" (yes) goes a long way. They will appreciate the effort.
---
FREQUENTLY ASKED QUESTIONS ABOUT CLARK
How to Get to Clark Airport from Manila?
Fortunately, there are options aplenty now than before for the transit between Manila and Clark Airport. Traveling is even made more convenient by bus companies offering P2P services plying this route. Read more details and see other related posts on this article's "How to Get There" part.
Are tricycles allowed inside Clark Freeport Zone?
As of writing, tricycles are not allowed inside Clark Freeport Zone. They can only go as far as the Main Gate (along Fields Avenue). From there, you can just walk to the jeepney terminal and get on a jeep to get you around CFZ. There are four types, each representing a particular route. Make sure you board the right jeepney.
---

The North Philippines Visitors Bureau is a non-stock, non-profit membership-based umbrella organization of Convention & Visitors Bureau (CVB) all over North Philippines. The aim is to promote destinations through events & conventions.
2️⃣0️⃣1️⃣9️⃣ • 2️⃣ • 1️⃣5️⃣
---