Is Taiwan part of your 2023 travel plans? If so, you probably have a lot of questions brewing in your head. Is Taiwan still visa-free for Filipinos? Do I still need to undergo mandatory quarantine? What are the testing requirements? Should I bring proof of vaccination? Don't worry. We'll answer all these questions (and more) in this article.
Taiwan was the last destination we had visited just before the pandemic reared its ugly head and brought the world to its knees in early 2020. We even got stranded in the island for a few days! So it's kind of apt — poetic even — that it is also our first destination in 2023, the year that we all expect things to fully go back to normal.
In fact, Philippine Airlines, the country's flag carrier, has added one more flight to Taiwan. This is a good sign that tourism (and travel in general) is starting to get back on its feet. PAL now flies to the Taipei Taoyuan International Airport (TPE) twice a day:
PR 890
Departure: 06:25 AM
Arrival: 08:45 AM
PR 894
Departure: 5:50 PM
Arrival: 8:05 PM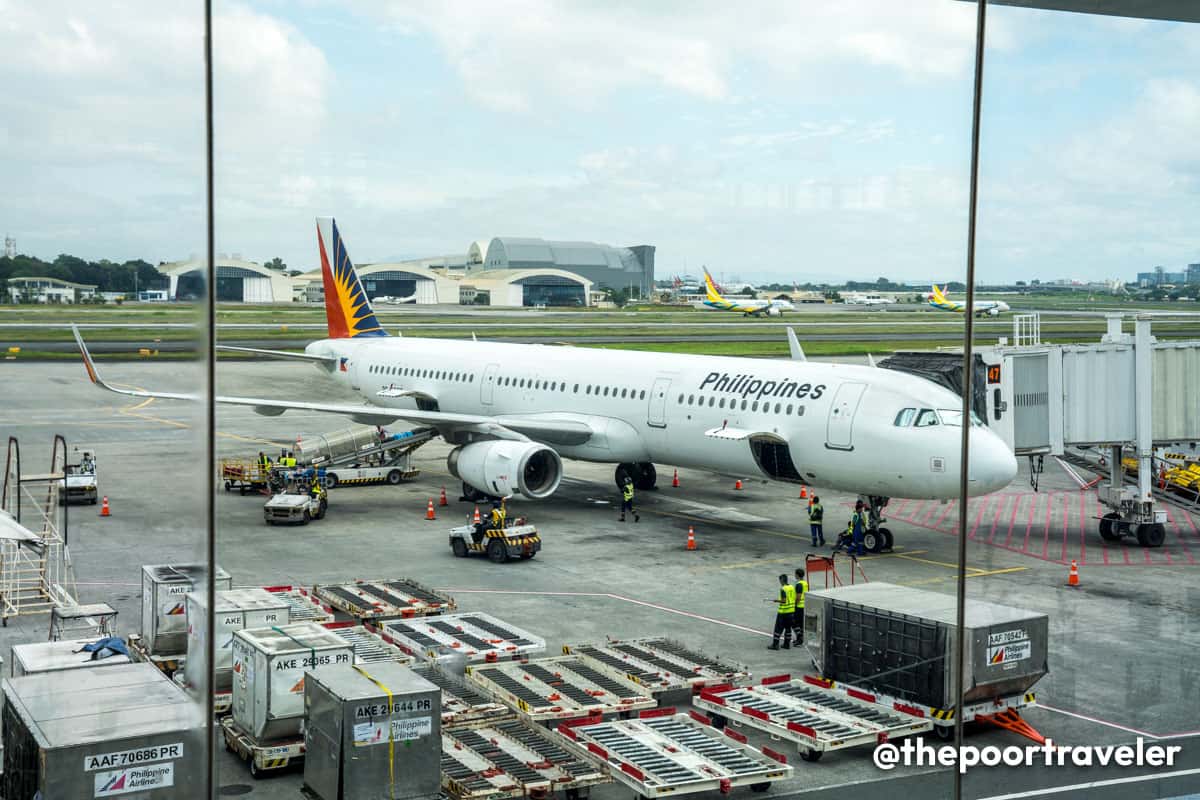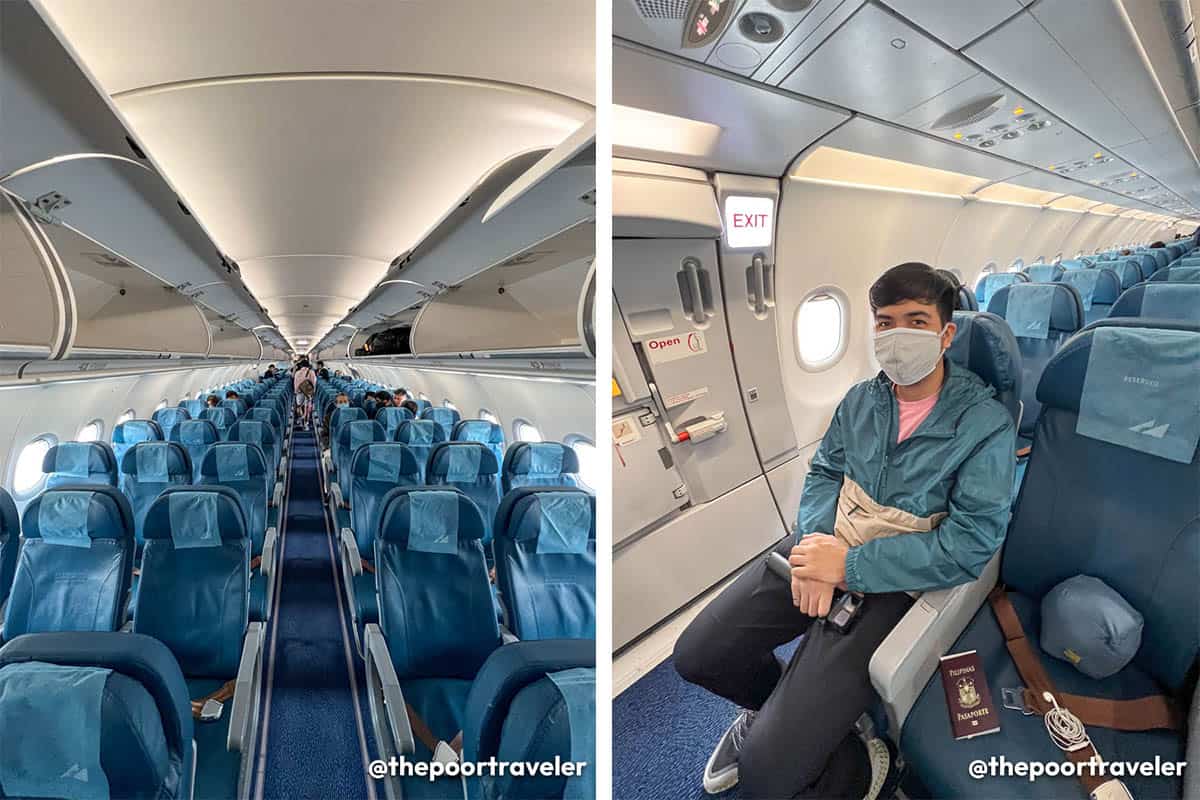 This may change in the future, so make sure to double-check and visit PAL's official website for the latest schedule and fares.
So yes, things are starting to go back to normal. But what are the travel requirements when visiting Taiwan?
WHAT'S COVERED IN THIS GUIDE?
Is Taiwan still visa-free for Filipino tourists?
YES. Philippine Passport holders can visit Taiwan without a visa for up to 14 days.
Filipino tourists are included in Taiwan's visa-exempt program until 31 July 2023. After this date, you'll probably be required to secure a visa or an e-visa. I say "probably" because if history is any indication, the Taiwanese government is likely to extend it again for another year as they always did pre-pandemic. But that's not guaranteed, so don't count on it.

Note that this applies to Filipinos traveling to Taiwan for leisure. A visa might still be required from those traveling to study or work, with which I'm not familiar.
---
What are Taiwan's entry requirements?
While Taiwan remains visa-free for Filipino tourists, it doesn't mean that you could simply waltz in. Here is the full list of requirements when visiting Taiwan for leisure:
Passport, with over 6 months of validity
Proof of accommodations, which may be hotel booking confirmation or address and contact details of your sponsor in Taiwan
Exit ticket, which may be a return ticket to the Philippines or an onward ticket to another country
Sufficient funds
These are the documents that the Immigration Officer might ask you to present. I say "might" because they don't always check for these requirements. In fact, except for passports, we have never been asked to show these documents even on our last trip. They just asked to see our passports, scanned our fingerprints, and took a photo. Then they let us through.
But just because we or other people you know weren't checked doesn't mean that you won't be checked, either. Our circumstances and travel times are different, and you'll most likely be assessed by a different Immigration Officer. Hence, there's still a good chance that you could be asked to provide these requirements. To be on the safe side, make sure you have all these documents when traveling to Taiwan. The last thing you want is to be ordered to provide these docs and you're not able to because you don't have them.
---
What does "sufficient fund" mean?
I am not sure. I don't think they explicitly state how much is "sufficient". Out of the many times I have traveled to Taiwan, I have never been asked how much money I have with me. That said, I've read online accounts from other people who have, so they do ask about it sometimes.
The only advice I can share regarding this is to make sure that you have enough to cover your expenses for the entire length of your stay. If you plan on using the full 14 days allowed in Taiwan, don't bring only 1000 NTD because it doesn't make sense.
---
Is proof of vaccination required?
NO. The Taiwan authorities will not ask for any proof of vaccination. No vaccination card or vaccination certificate is required.
That said, if you have proof of vaccination, bring it anyway. It's always best to have it just in case rules change while you're on the trip or if the airline asks for it regardless.
Besides, as far as I know, proof of vaccination is required when entering the Philippines, although authorities don't always check. But again, just bring it for good measure.
---
Is there a quarantine and testing requirement?
There is NO testing required before or upon arrival at the airport in Taiwan. You don't need to submit a negative test result prior to your trip. You don't need to undergo a test at the airport.
BUT after emerging from the aircraft, just before you reach the Immigration booths, you'll find a table with stacks of self-test kits. You should get one box. Each box contains 4 pieces of test kits.
What are these test kits for? You're expected to do a self-test at the hotel on your first day and every 2 days since for 7 days. It's part of Taiwan's 7-day self-initiated preventive program.
Again, for clarity: The idea is, you should do a swab test on your own over the next seven days: one upon arrival at the hotel and another every two days.
This does NOT mean that you'll be quarantined. You can still go outside and explore like normal. In theory, you need a negative test to go out and each test is valid for the next two days. This is why you are given four kits. It should cover your first seven days.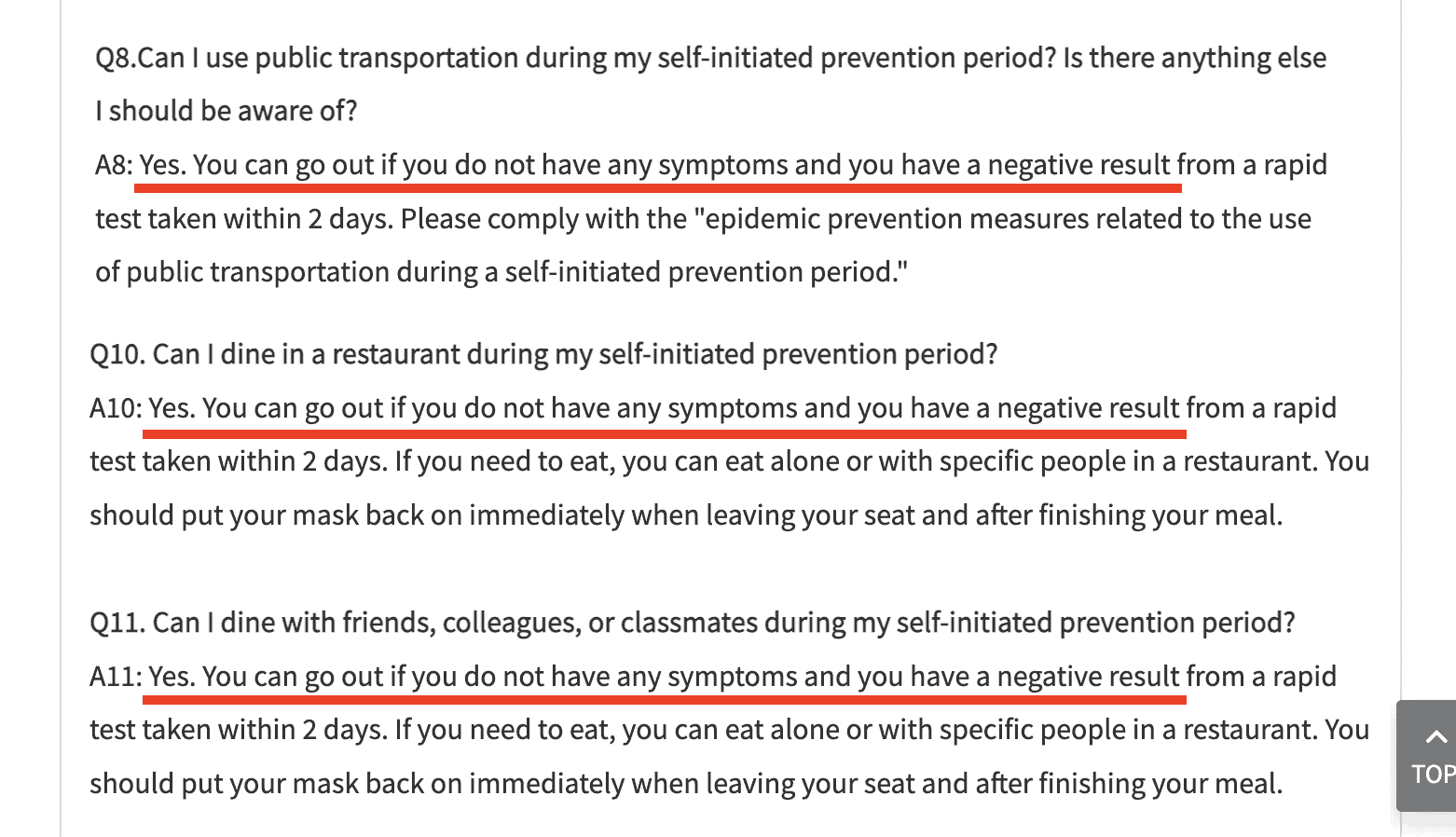 HONESTY SYSTEM: No one is going to check if you really did it and you won't have to submit or report the test result anywhere. But despite this, I still highly encourage you to do a self-test. Yes, it's uncomfortable, but it's always best to follow the rules.
So to recap, when traveling to Taiwan:
NO visa
NO proof of vaccination
NO pre-trip testing
NO mandatory quarantine
Taiwan is one of the easiest places to visit these days, so if you've always wanted to go, bump it up to the top of your bucket list.
---
What if my Taiwan trip is shorter than 7 days? Am I still allowed to visit?
YES. The 7-day preventive program does NOT mean you need to stay at least 7 days in Taiwan. It only means the testing should be done over the first seven days. If your stay is shorter, then you don't need to use all the test kits.
If you're staying in Taiwan for only four days, then you'll only have to do 2 tests.
If you're staying 2 days, you only need to do one.
---
Is wearing masks mandatory?
The official policy is: you must wear mask indoors unless you're eating.
At a restaurant, you should still wear a mask when getting food at the buffet table or when using the restroom. You should only remove it when you're putting food or drinks in your mouth.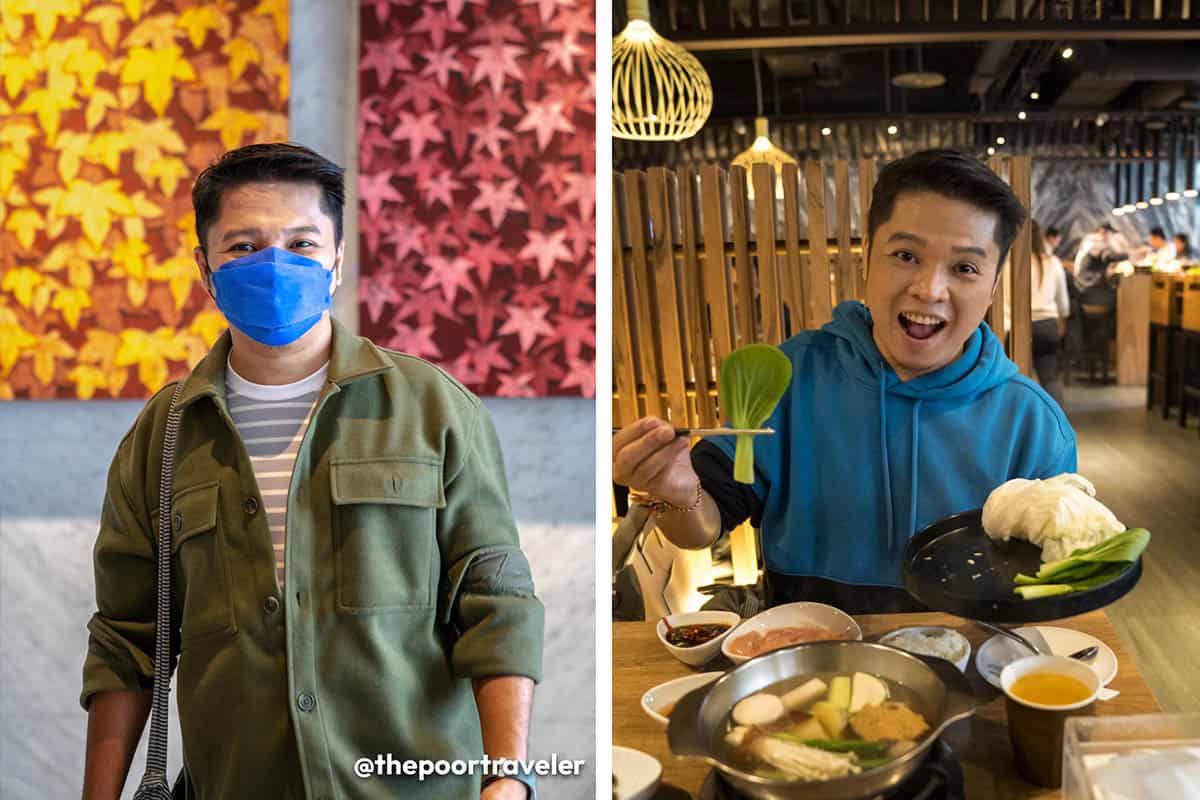 Outdoors, masks are not required at all times. There may be certain situations when it is needed, but I'm not sure what the parameters are. I just wear a mask regardless. And I'm not alone. Based on my observation, the overwhelming majority of tourists and locals in Taiwan still choose to wear masks outside.
---
What to do upon arrival at the airport?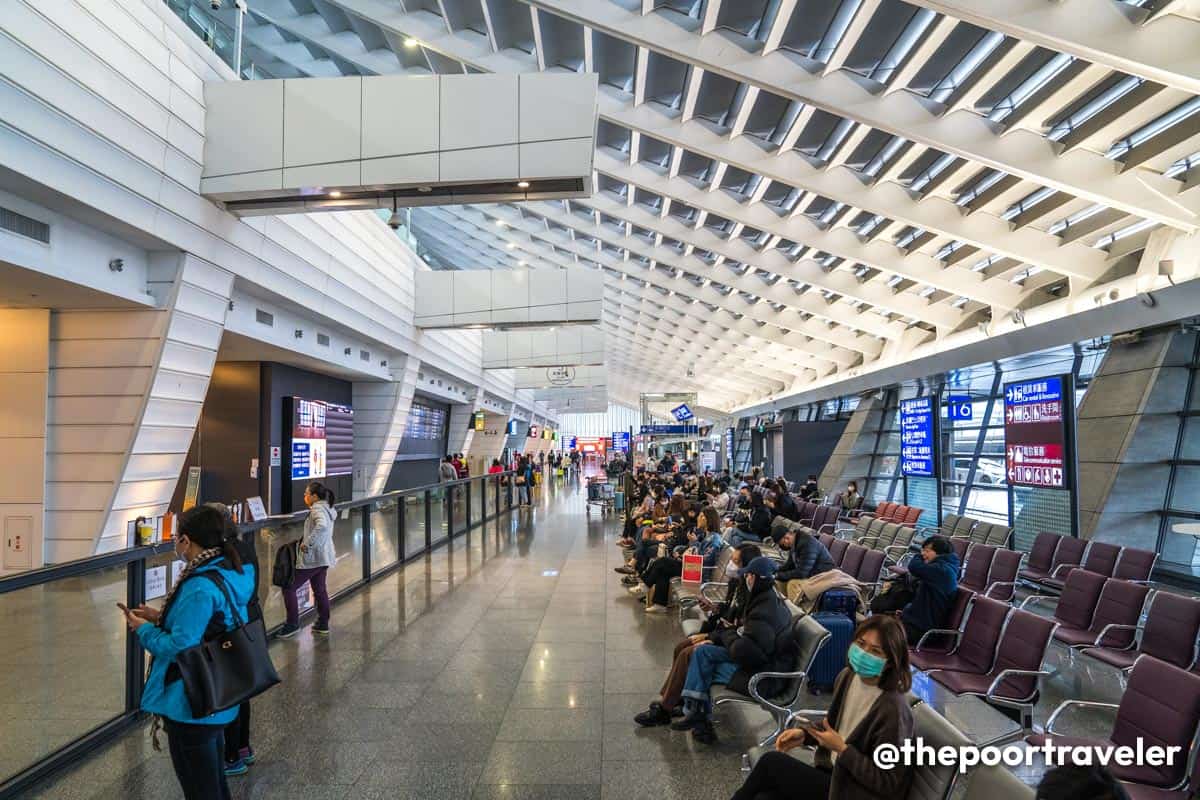 We landed at Taipei Taoyuan International Airport. Here's the arrival process as we experienced:
After deplaning, get one box of COVID test kits. You'll find them just before you reach the Immigration area.
Accomplish the Arrival Card. Get one from the table in front of the Immigration counters.
Clear Immigration check. The Immigration officer will check your passport and/or other requirements and take your photo and fingerprints.
Claim your bags at the assigned carousel.
Clear customs check. Make sure you don't have MEAT products or you'll be fined around a million NTD.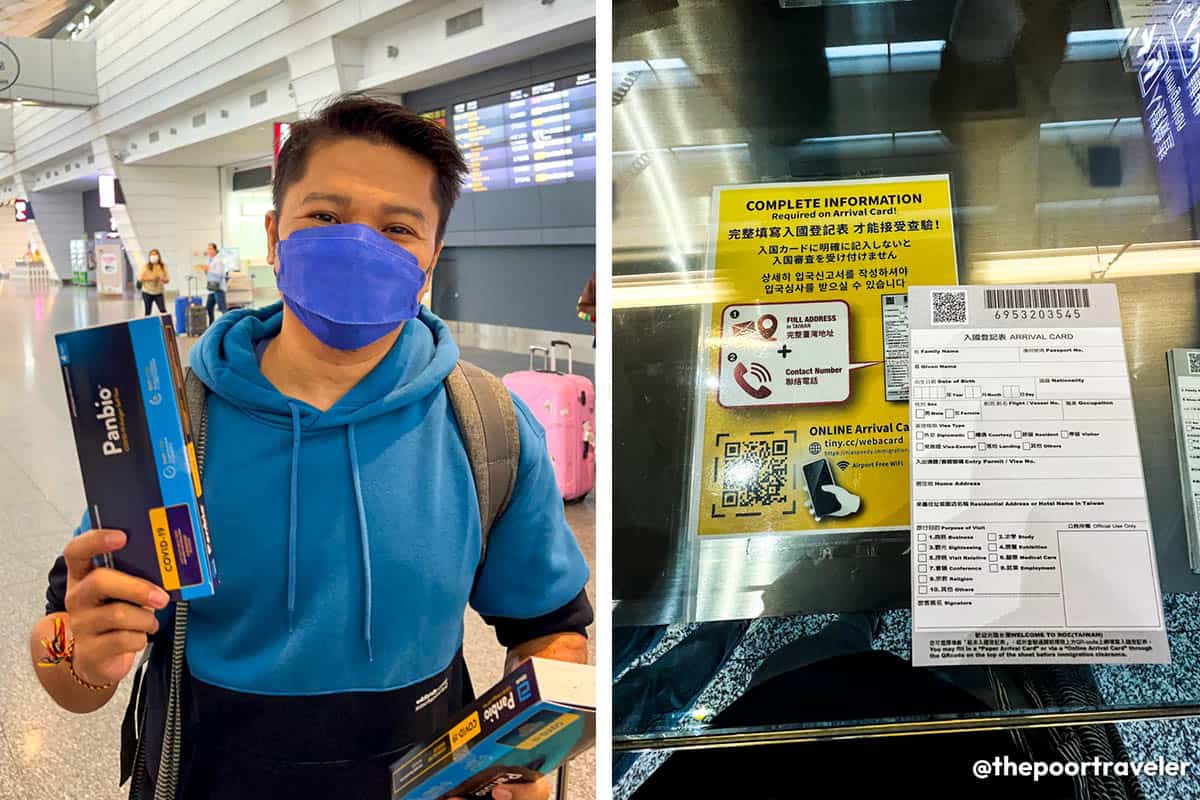 That's it! At the Arrival Hall, you'll find money changers and ATMs. Note that it's extremely difficult to find money exchangers that accept Philippine pesos in the city so if you need to exchange currencies, you may do it here. Better yet, withdraw from any of the ATMs, which I think have better rates. We prefer using Bank of China, the central bank of Taiwan.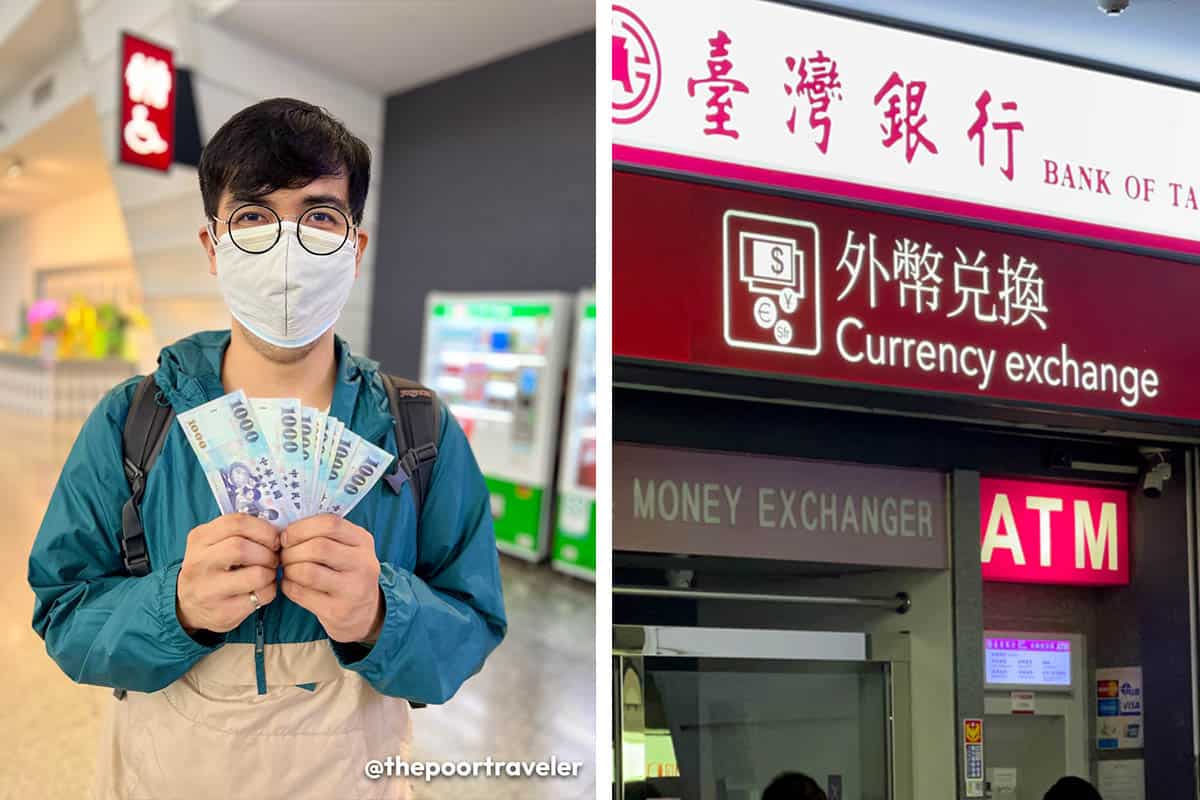 You'll also find booths selling data SIM cards. If you purchased one via Klook, you can pick up your SIM card from the Counter 6, located at the far end of the hall. It should be to your right if you've just emerged from the Customs check.
---
Where to Stay in Taipei
Here are some of the hotels that we were able to check out:
---
Where to book tours?
While it is possible to explore Taipei DIY-style, joining a tour has a long list of perks, especially if you're part of a big group, you're traveling with kids or seniors, or you simply don't want to deal with the nitty-gritty of itinerary building. We often get DMs from people asking for tour referrals.
Our most recent Taipei trip was organized by Edison Tours, which has been in operation for decades, making it one of the most trusted and most reputable tour operators in Taipei.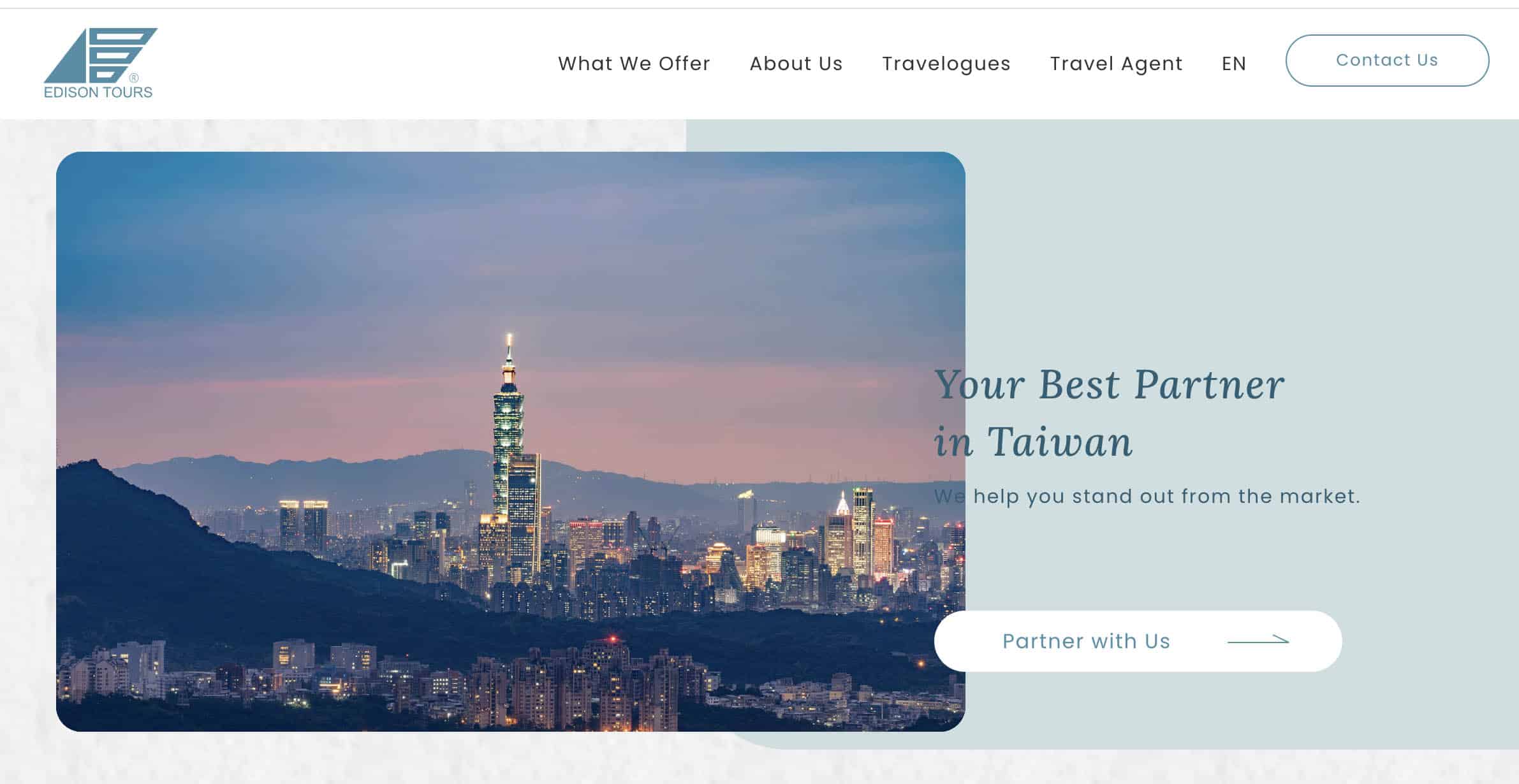 If you're solo or a small group, you could join a set tour. If you're a bigger group, it's best to have them customize an itinerary for you, based on your schedule and preferences. Each tour is also led by a fluent English-speaking guide, which is a very big deal because attractions in Taipei and surrounding areas are not always visually captivating. Most are historical or cultural sites that you'll appreciate a lot better if you know the background or if you have local insights.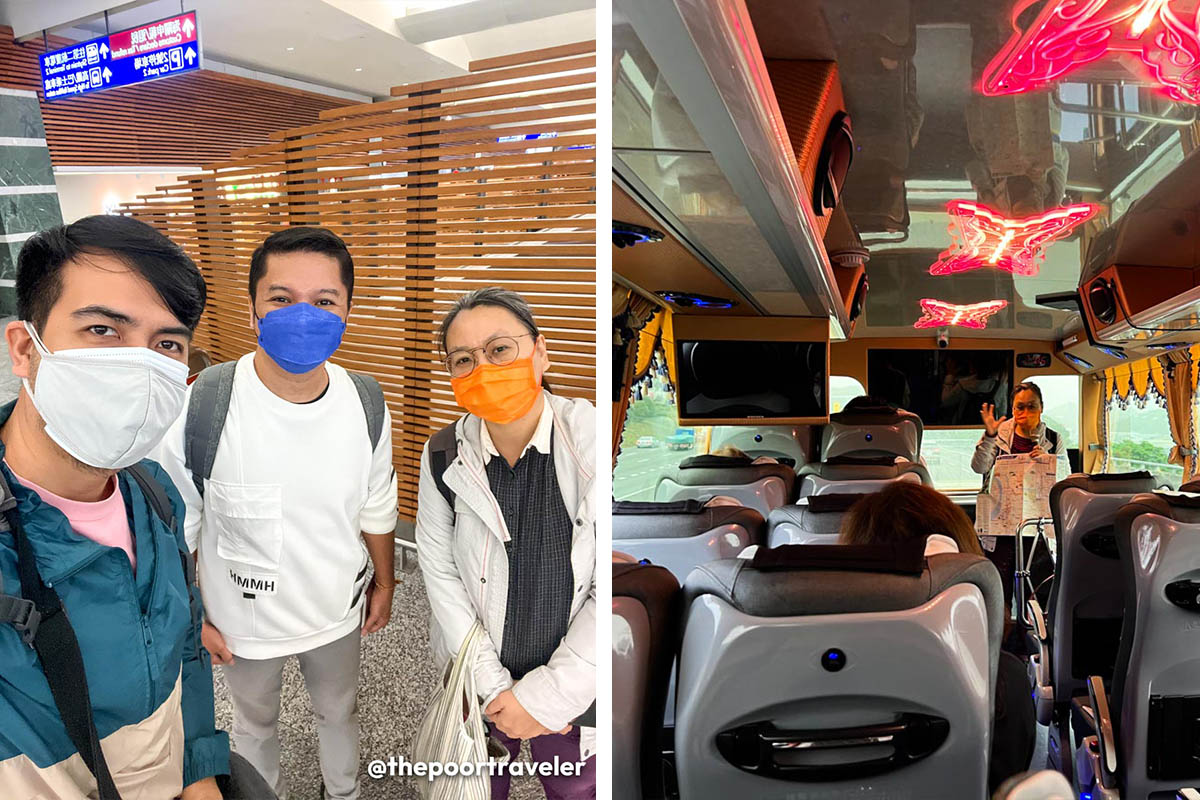 To see their packages or for more info, visit www.edisontours.com. If you need to get in touch with them for inquiries or requests, just tap the CONTACT US button in the upper right corner of the page.
If you prefer to book with a Philippine-based travel agency, here are some that offer Taipei tours with corresponding contact numbers and websites.
Constellation Travels Inc.
www.constellationtravels.com.ph
+63956 660 0693
Travel Warehouse Inc.
www.twi.com.ph
VIA
https://ph.via.com
(+63 2) 8555.9444
sales.ph@via.com
Ark Travel Express Inc.
(+63 2) 8810-4520 / (+63 2) 8528-0933
www.arktravelexpress.com
North Star International Travel Inc.
(+63 2) 3485 7272
inquiry@northstar-travel.com.ph
www.northstar-travel.com.ph
Ricson Crown Travel & Tours
ricsontrvl@yahoo.com
(+63 2) 8352-0797
Iloilo Skyways Travel & Tours
(+63 33) 508-0909
skyways1995@gmail.com
www.iloiloskywaystravel.com
Levy Travel and Tours
levytravelandtours@gmail.com
(+63 2) 87757436 / 85188801 / 85797215
+639178797525
---
Is there a Tagalog version of this article?
We have a Tagalog spoken version of this article. You can listen to our discussion about Taiwan travel requirements on Spotify! Follow The Poor Traveler Podcast!
We'll also be publishing more Taiwan-related articles in the next several weeks! If you don't want to miss any of those, you may follow us on our Facebook page or Instagram account.
---
Updates Log
2023 • 1 • 31: First posted
---