Planning a trip to Chiang Mai, Thailand? Here's our latest, most comprehensive CHIANG MAI TRAVEL GUIDE BLOG with hotel recommendations, things to do, list of expenses, and sample Chiang Mai itinerary. Feel free to read and share!
I will always remember Chiang Mai as the place where I felt like a backpacker for the first time.
I was backpacking around Southeast Asia when I first set foot in Chiang Mai. It wasn't my first stop, but it was here when I found myself alone for the first time. In Singapore and across Malaysia, I was traveling with Vins. In Siem Reap and Bangkok, a Thailand-based friend joined me. It wasn't until I was on the overnight train to Chiang Mai when solitude finally kicked in. I was traveling alone in a foreign country for the first time in my life. I was nervous, dreading the possibility of realizing that this whole travel thing wasn't really for me.
But Chiang Mai turned out to be an ideal place to have one's solo backpacking debut. Since that trip, Chiang Mai has become my favorite destination in Thailand.
Chiang Mai: Essential Travel Information
Chiang Mai has all the right qualities of a backpacking hub in perfect balance. It has a tourist-friendly atmosphere, vibrant markets, irresistible cuisine, affordable cost of living, and warm, helpful locals. It is the largest city in Northern Thailand with lots of commercial establishments, but it retains a peaceful, traditional vibe. No wonder it has become one of the most popular bases for digital nomads in Asia.
Chiang Mai was the capital of Lan Na, a kingdom that occupied what is now Northern Thailand from the 1292 to 1775. Chiang Mai literally means "new city," a reference to its new status after replacing Chiang Rai as capital. For centuries, it was a walled city surrounded by a defensive moat to keep away the invaders. Today, the walls remain standing, marking the boundaries of the city's historic core called the "Old City." (Yes, it's the Old City of a city whose name literally means New City. Teehee.) Outside of the Old City walls, a more modern commercial area sprawls. For travelers, Chiang Mai is best known for the countless temples that fill its streets and crown its mountains, and its lantern festival that illuminates the night sky every November.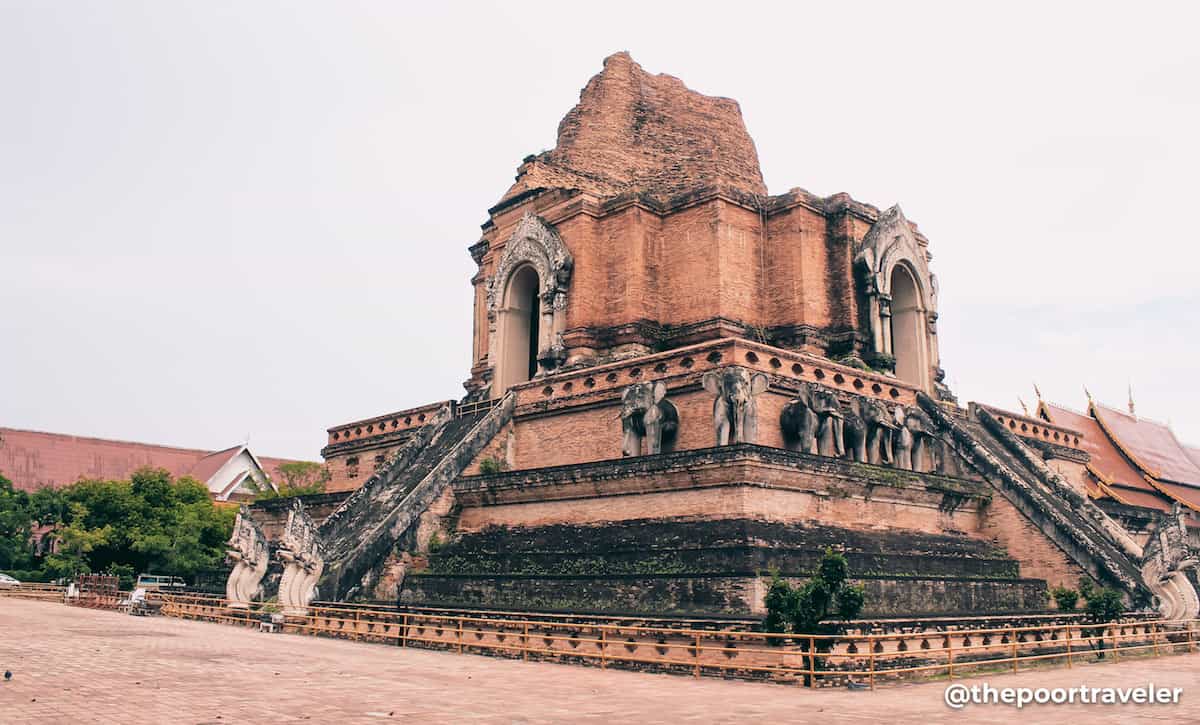 Here are more facts about Chiang Mai.
Language: Thai. Their language can be quite daunting to non-native speakers, especially its lengthy words and tongue-twisting pronunciations, but as with every other language, it only intimidates in the beginning. English isn't widely spoken, but what the locals lack in English fluency, they make up for with their friendly attitude toward tourists.
Currency: Thai Baht (THB, ฿). THB100 is roughly USD3, EUR 2.6, SGD 4.2, PHP 164 (as of August 2018).
Modes of payment: Cash. Although some restaurants and hotels accept credit cards, smaller establishments only accept cash.
Electricity Info: 220V. Most common sockets are sort of a combination of Types A and C. They have two holes that can accept both flat and round pins. This type of socket can take plugs that are Types A, C, and F.

---
WHAT'S COVERED IN THIS GUIDE?
Best Time to Visit Chiang Mai
November to mid-February, because of the mild weather and festivities. However, this is also the peak season, so prices are a bit higher, which isn't much. Even in high season, Chiang Mai remains a generally affordable destination.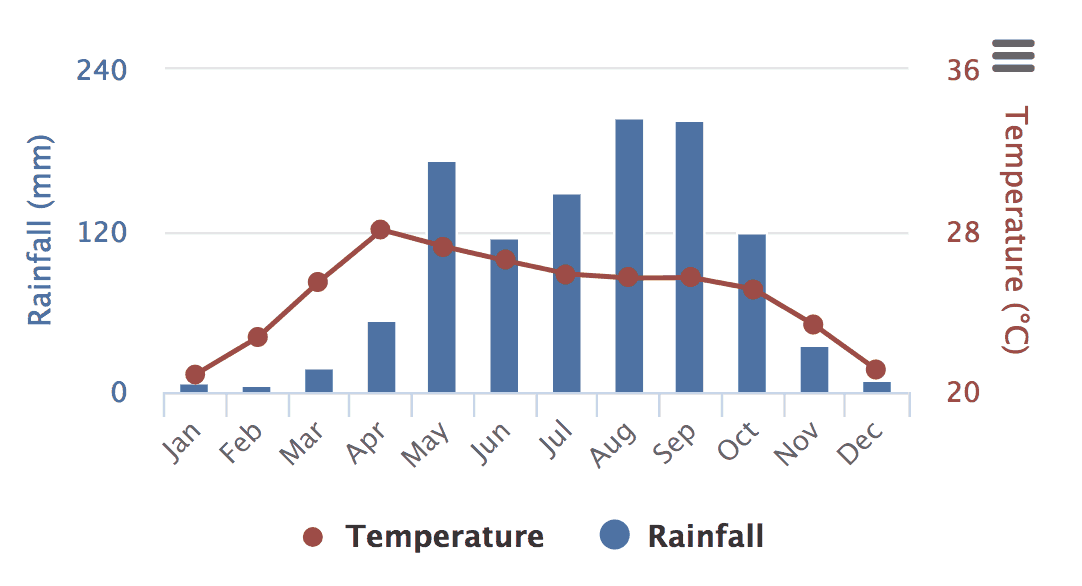 Chiang Mai enjoys a tropical climate with three distinct seasons: dry, hot, and wet. But don't take it by name.
Dry Season (mid-October to mid-February). This season sees pleasant, comfortable weather, ideal for sightseeing. This is also the peak season so expect to share the city with a big crowd, especially around Christmas and during the Yi Peng Lantern Festival, which usually falls in mid-November. Although it is also called "Cool Season," the cool part is often noticeable at night. It can still get pretty hot during the day.
Hot Season (mid-February to mid-June). Avoid it if you can help it. It can get too hot for comfort, sometimes going over 40C in May. One thing you should also be aware of is the so-called Burning Season, which happens from late February to mid-April, when farmers in the region burn the waste from their harvests, filling the air with smoke. This slash-and-burn practice coupled with forest fires (both natural and intentional) creates a layer of haze that reaches the city. If you have asthma, this season is not for you.
Wet Season (mid-June to mid-October). It's the rainy season but it doesn't mean it's raining every day or all day. It rains often but they don't usually last long. My first visit in Chiang Mai was in September and I barely noticed the showers. It's always pretty cloudy but it remains humid. The rain and the clouds keep the temperatures from going to scorching levels, which is nice.
---
How to Get to Chiang Mai
Chiang Mai and the greater Northern Thailand region are served by Chiang Mai International Airport (CNX). It is the fourth busiest airport in Thailand, next only to Bangkok's Suvarnabhumi and Don Mueang airports, and Phuket.
Over two dozen airports fly from and to Chiang Mai Airport. Most of them connect the city to the rest of Thailand, Southeast Asia, and China.
Many travelers access the city by land from Bangkok as part of a more elaborate multi-city Thailand or ASEAN itinerary. For this, the most commonly used gateway is Chiang Mai Train Station, about 3km east of the city center.
If you're coming from Manila, there are no direct flights but you still have plenty of options. The most economical is to fly to Bangkok. AirAsia, Cebu Pacific, and Philippine Airlines all offer affordable fares. From Bangkok, you can either take the train or another flight to Chiang Mai.
---
---
Bangkok to Chiang Mai by Plane
From Bangkok, you can fly to Chiang Mai with another low-cost carrier. The cheapest flights are usually operated by Thai Lion Air, Thai AirAsia, Thai VietJet Air, and Nok Air. You can find fares for as low as ฿775 (USD24, PHP1270).
Here's a quick flight scan on Traveloka.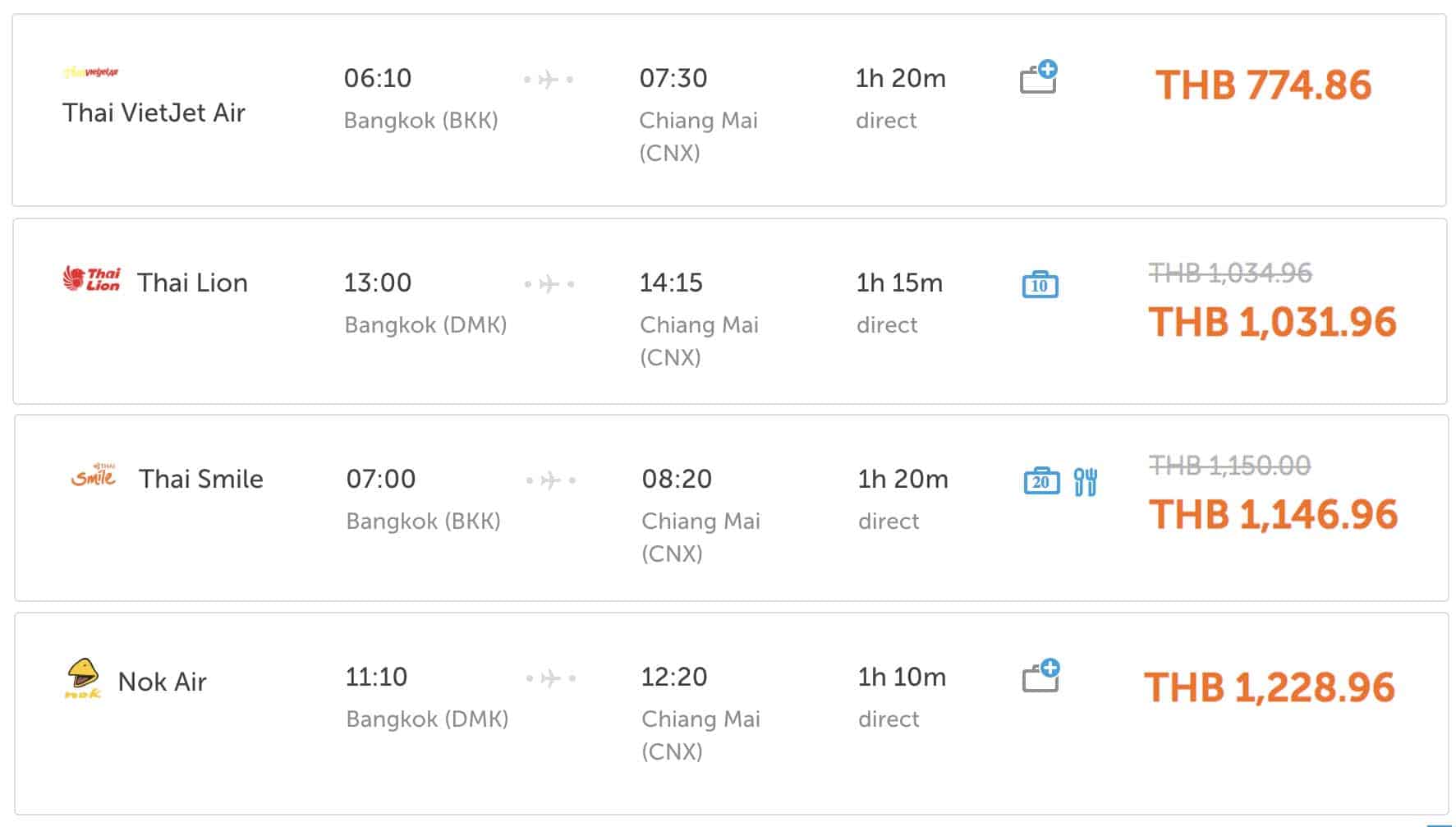 It is important to note that Bangkok is served by two airports: Suvarnabhumi Airport (BKK) and Don Mueang International Airport (DMK). If you're connecting in Bangkok, make sure you're flying to Bangkok and to Chiang Mai via the same airport so you don't need to switch.
---
Bangkok to Chiang Mai by Train or Bus
If traveling by train, the first thing you should do is to get to Hua Lamphong Station (aka Bangkok Railway Station), where trains bound for Chiang Mai start their journey. If you're coming from Suvarnabhumi Airport or Don Mueang Airport, here's how to get to Hua Lamphong: Airport to Hua Lamphong.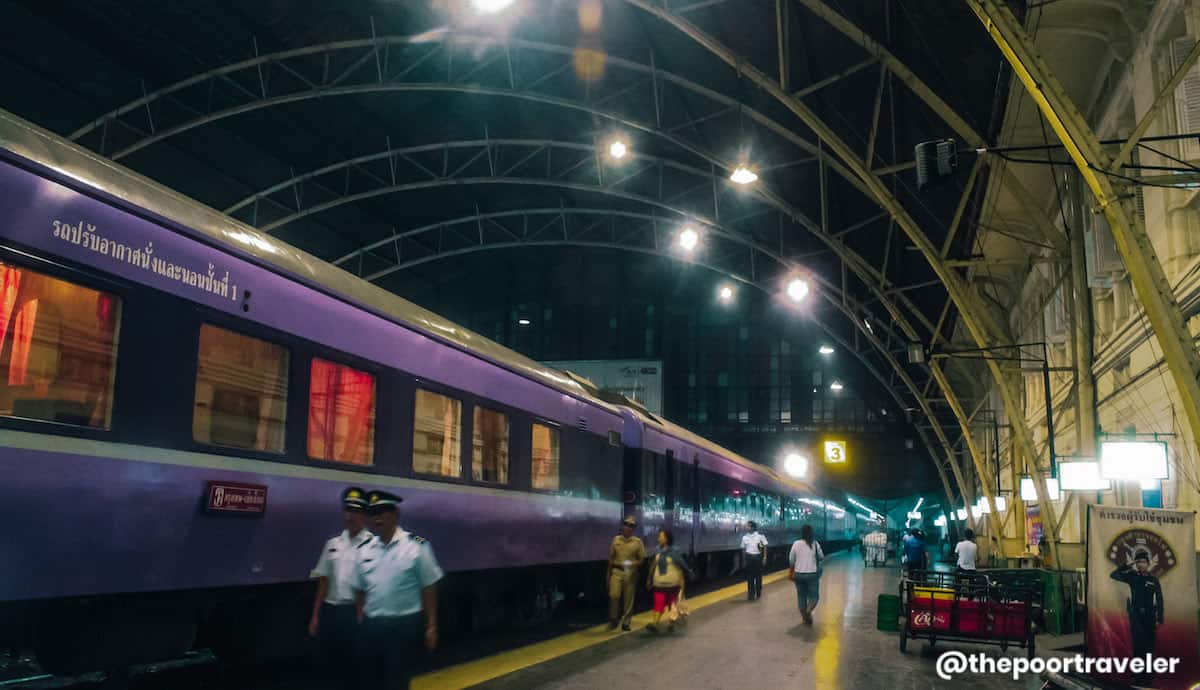 At Hua Lamphong Station, you have a choice to ride a daytime train or an overnight sleeper train.
The journey to Chiang Mai takes 11 to 16 hours, depending on what train you're taking. The daytime seat-only express Train #7 takes 11 hours, leaving Bangkok at 8:30am and arrives at 7:30pm. Fare is around ฿890 (USD27.32, PHP1460).
Hence, I recommend the overnight sleeper train so you won't waste a day and you actually save a hotel night.
All overnight sleeper trains have second class berths, but not all have first class. Some trains are air-conditioned; others use fan only. Double check before booking.
Second-class fare: from ฿830 (fan only) to ฿1300 (air-conditioned)
First-class fare: around ฿1753 (USD54, PHP2875)
What I took was Train #13, which left Hua Lamphong at 7:35pm and arrived in Chiang Mai the next morning. Our train got delayed but it was a good experience overall. Just bring snacks onboard in case you get hungry.
Daytime and overnight buses are also available, leaving Morchit Station and arriving at Chiang Mai Arcade. Fare is from ฿530 to ฿830.
✅ SEARCH FOR BUS OR TRAIN TO CHIANG MAI HERE: BANGKOK TO CHIANG MAI
---
Chiang Mai Airport to City Center
Chiang Mai Airport is just around 5km from the Old City, about 10-15 minutes away. Here are your options:
By Airport Taxi. Fare is fixed at ฿160 to anywhere within the city center except the Arcade Bus Terminal (฿200). That's per taxi, not per person. The taxi can accommodate up to 5 passengers. If you're a bigger group, you can charter a bigger taxi for ฿260 instead.
By Metered Taxi. Depending on which part of the city center you're going, fare should be around ฿110 plus ฿50 airport surcharge.
By Shared Taxi. Locally called songthaew, it's like a small truck turned into a passenger service taxi. (Much like the jeepneys in the Philippines.) I'm not sure how much the fare is exactly but it should be between ฿40 and ฿60. Expect them to wait for other passengers. Some drivers will also try to convince you to just rent the whole vehicle for a rate that is higher than the taxi. I fell victim to it once because I was a newbie traveler at the time and didn't know any better.
By Tuktuk. Fare: ฿120-160, depending on your negotiation skills.
---
Chiang Mai Train Station to Old City
The train station is only 3km from the city center. Here are your options:
By Taxi. Fare: around ฿150, depending on which part of the city is your destination.
By Tuktuk. Fare: ฿120-150, depending on your negotiation skills and where in the city you're going.
By Bus. Take the City Bus B1. Fare: ฿15.
By Songthaew (shared taxi). Fare: ฿30 or more, again, depending on where you're going.
Expect the songthaew to wait for other passengers. Like at the airport, some drivers will also try to convince you to just rent the whole vehicle for ฿150 or higher. Don't. Just share with other passengers.
---
Where to Stay in Chiang Mai
The best places to stay in Chiang Mai are in and around the Old City and near Night Bazaar. In both areas, you'll have quick access to transportation and an almost endless array of restaurants, bars, shops, tour operators, and temples.
Lodging is cheap in Chiang Mai. This is one of the main reasons why this city is a clear favorite among digital nomads from all around the world. Even I, who lived in the province of a developing country, find these rates unbelievable.
Top Chiang Mai Hostels
Here are the top hostels and dorms in Chiang Mai as ranked by Agoda users.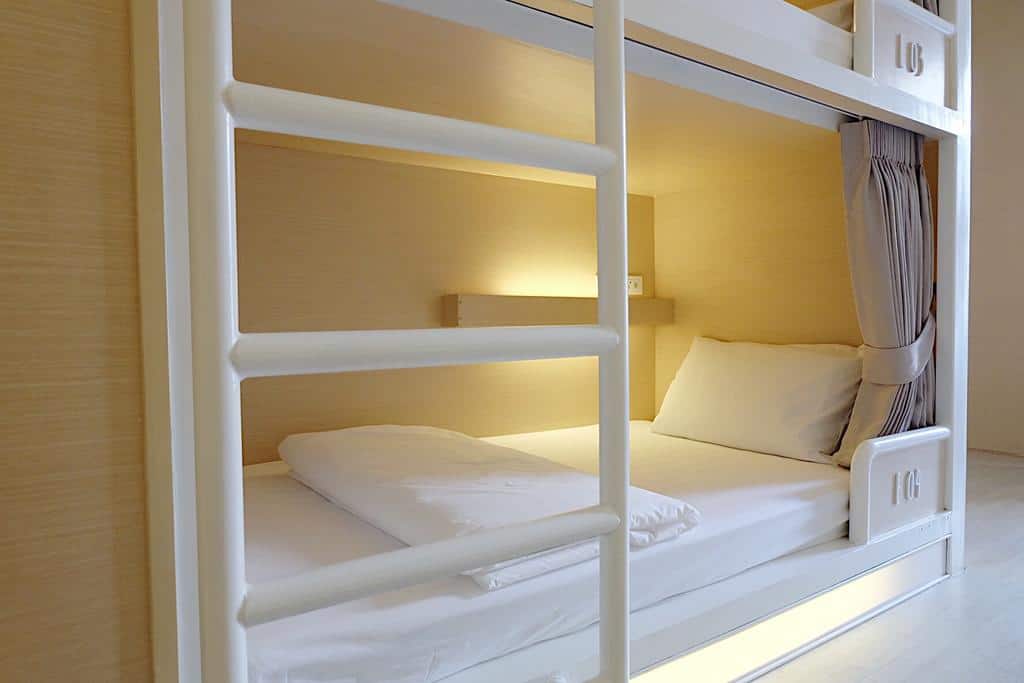 ---
Top Budget Hotels in Chiang Mai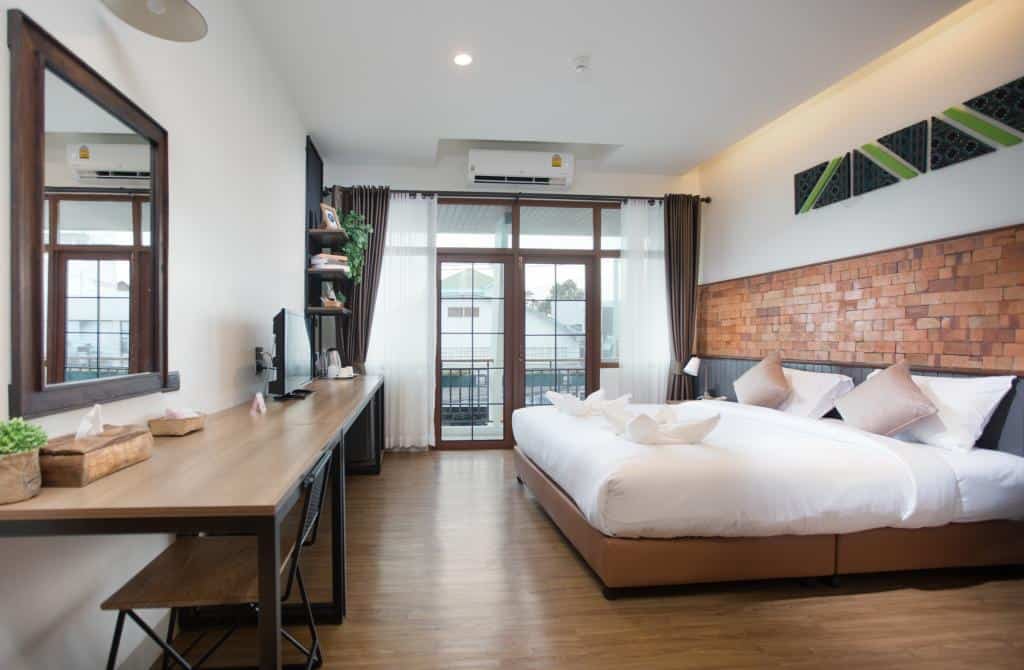 ---
---
Internet Connection in Chiang Mai

If you're the type who relies heavily on the Internet for directions and recommendations, you might want to get a local data SIM. You can book one from Klook and pick it up at Chiang Mai Airport. You can enjoy unlimited data for up to 8 days, with 3GB data allowance for maximum speed (throttles after 3GB is used up). The SIM also comes with ฿100 call credits, which is equivalent to 30 minutes.
✅ RESERVE A LOCAL SIM NOW
---
How to Get Around Chiang Mai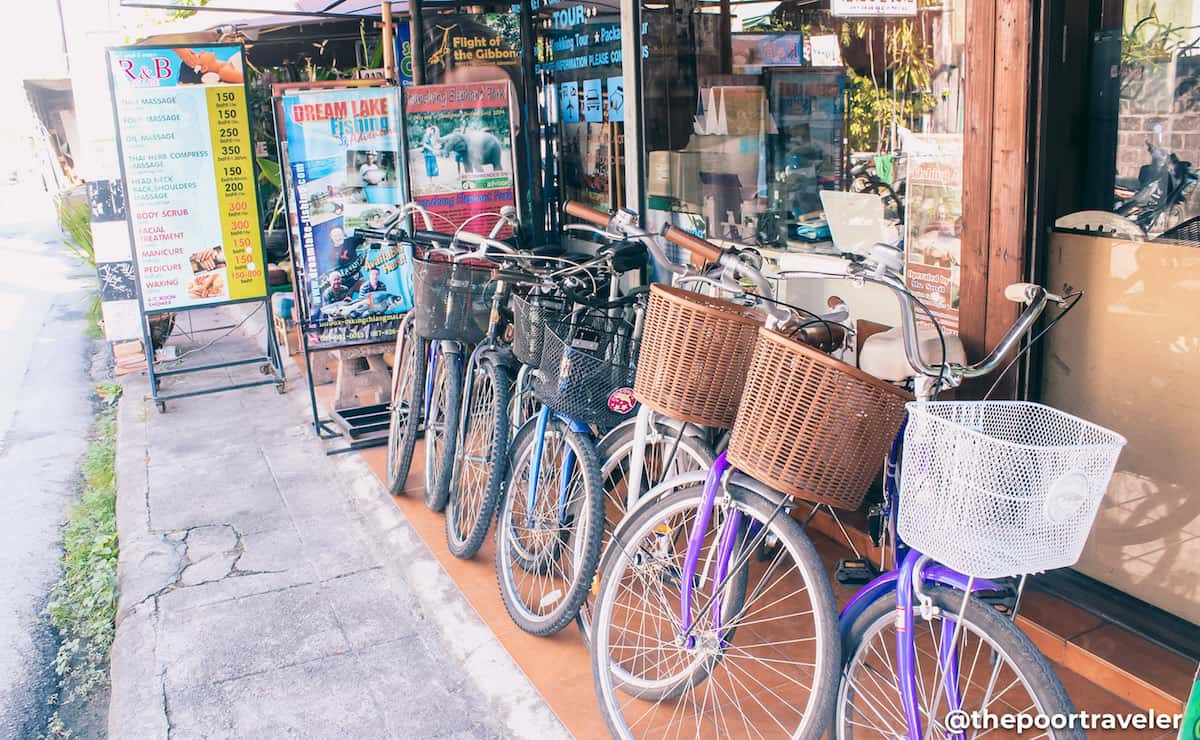 Getting around Chiang Mai is easy. Within the Old City or from Old City to the night bazaar, you can just travel on foot. For longer distances, there are plenty of cheap transportation options to choose from.
By Bicycle. Rent is ฿50-250 per day, depending on bike type. Find a shop that also offers a helmet even when it costs more.
By Motorbike or Scooter. If you know how to drive a motorcycle and you have a license, this is a good option too. Rent is ฿150-200 per day for a regular motorbike. You'll find shops offering lower rates and you can negotiate too. Prepare to leave a deposit.
By Tuktuk. The fare varies depending on distance. From the Old City to the Night Bazaar, it should be between ฿50 and ฿100. Up to ฿150 if to the airport. An additional ฿20 surcharge is collected at night.
By Songthaew. Fare is often ฿30 for short distances and ฿40-60 from within the city walls to outside, depending on the destination.
By Grab. Grab operates in Chiang Mai, providing a better and often cheaper alternative to the taxi. If you're not familiar with Grab, it's a ride-sharing app just like Uber.
By Tour Package. If you're the type who wants a tour guide or don't want to worry about anything else, you can just book a pre-arranged tour.
---
Things to Do in Chiang Mai
Chiang Mai Temple Tour
Dozens of temples mark the corners and streets of Chiang Mai's Old City. Two of the most prominent are Wat Phra Singh and Wat Chedi Luang, built in the 14th century to house the ashes of a king. You can easily visit most of them on your own because they stand within the walls of the historic center, near hostels, shops, and restaurants.
If you want to appreciate these temples better, you can join a group tour instead. A guide will explain the history and significance of these sites, making the experience more educational. Most tours also bundle these Old City temples with a visit to Doi Suthep, a mountain 15 km from the city center where another spectacular 14th-century Theravada temple is located.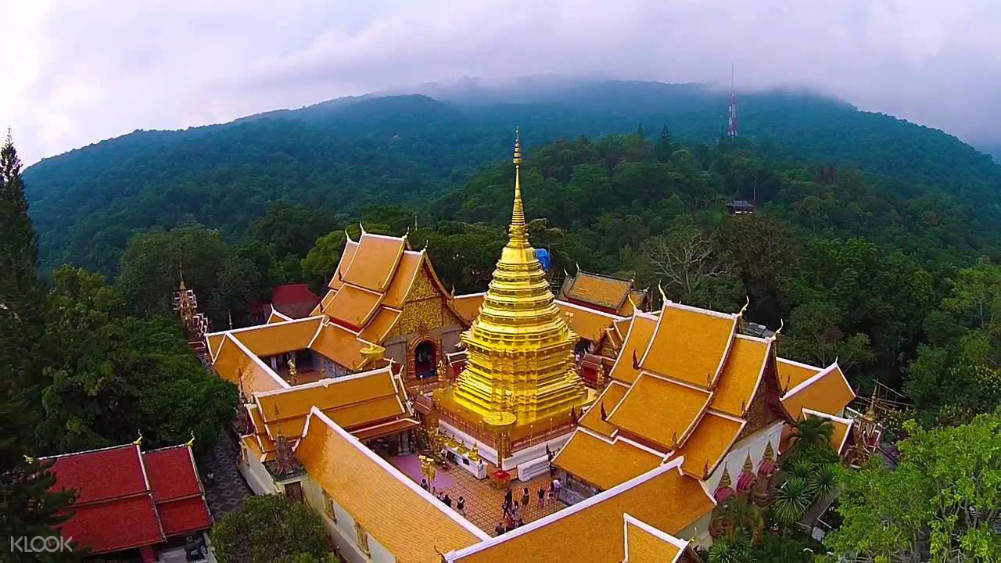 Klook's tour includes buffet lunch and roundtrip transfers. You can do a full-day tour. If you don't have the luxury of time, you can opt with a morning or afternoon half-day tour instead.
✅ Full Day Tour. Check Rates or Reserve Here.
✅ Half-Day Tour. Check Rates or Reserve Here.
---
Chiang Mai Food Trip
Thailand boasts one of the most internationally celebrated cuisines in the world. It's also one of my two personal favorites. (The other one is Japanese.) What I like about the Thai's food culture is that you don't need to spend much to enjoy it. In Chiang Mai, kerbside cuisine rules the streets. Everywhere, you'll find cheap eats.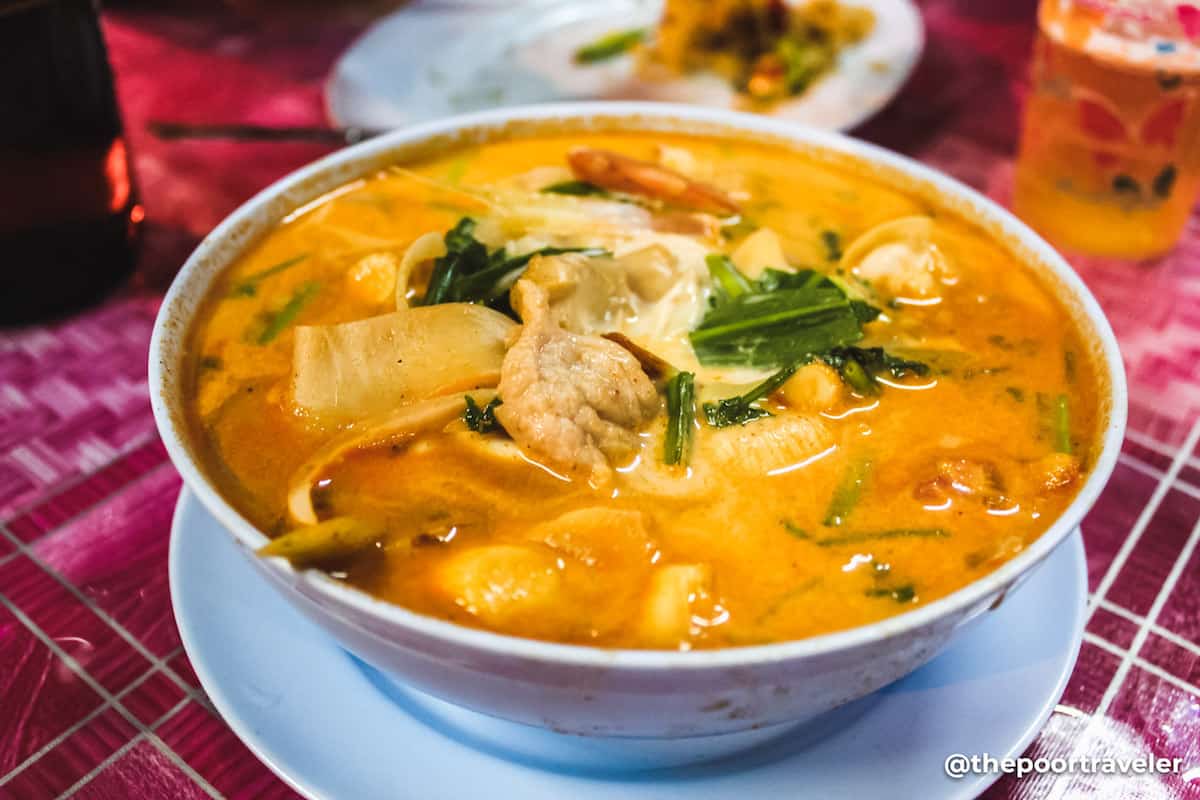 Mobile pork barbeque carts roam around. Small kiosks serving irresistible plates of pad thai and drool-worthy bowls of tom yum are just a short walk away. And the weekend night market comes to life when lanes of food stalls begin taking shape.
Food tours are also available, if you want to learn what the go-to street food spots are from a local's perspective.
---
Thai Cooking Class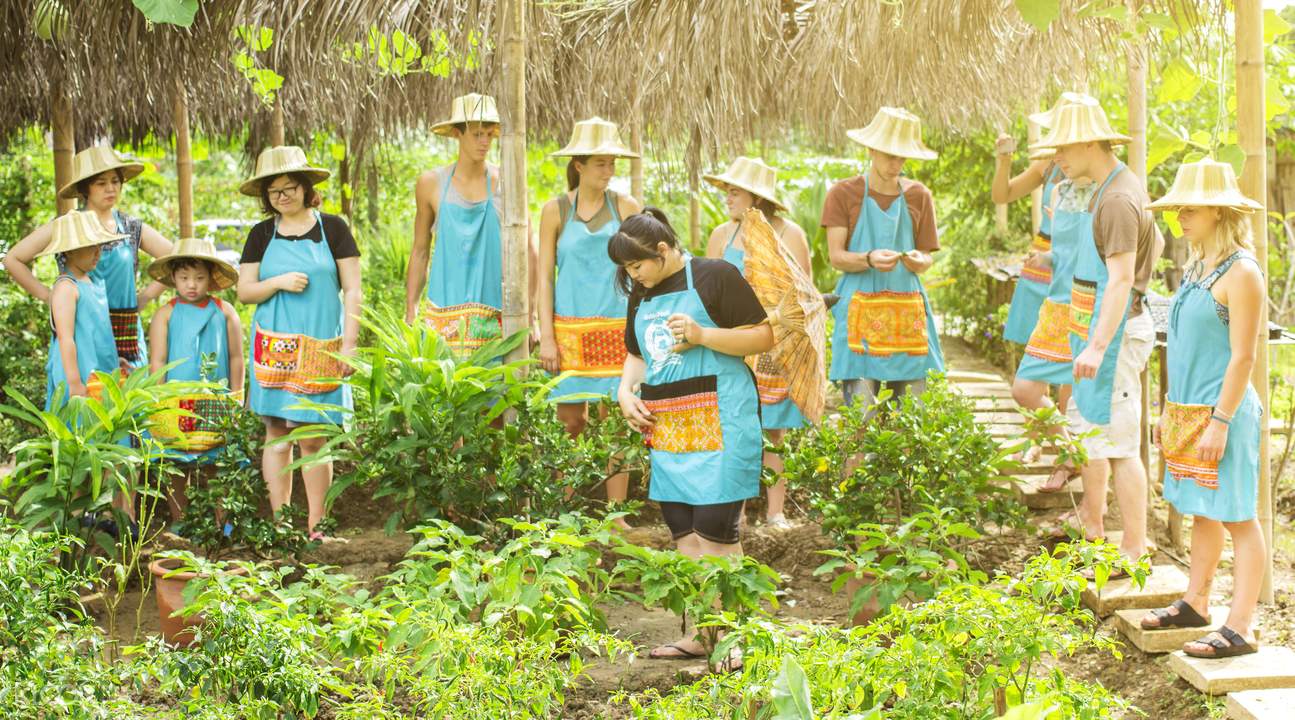 If you want a more immersive take on the Thai culinary tradition, you can join a cooking class instead. Learn how to cook authentic dishes so you can prepare them yourself even when you're back home! Like most cooking classes, you'll have an instructor to guide you every step of the way.
You'll never run out of cooking class choices in Chiang Mai. On Klook alone, there are at least four companies offering this activity. However, the cheapest and the most popular by far is the one organized by Mama Noi. The session begins with a visit to the local market to shop for ingredients. You'll then move to the venue, where you'll tour a small organic farm before the actual class begins.
You may opt to attend a full-day class or just stay for half a day (morning or evening).
✅ RESERVE A SLOT HERE
---
Flight of the Gibbon Adventure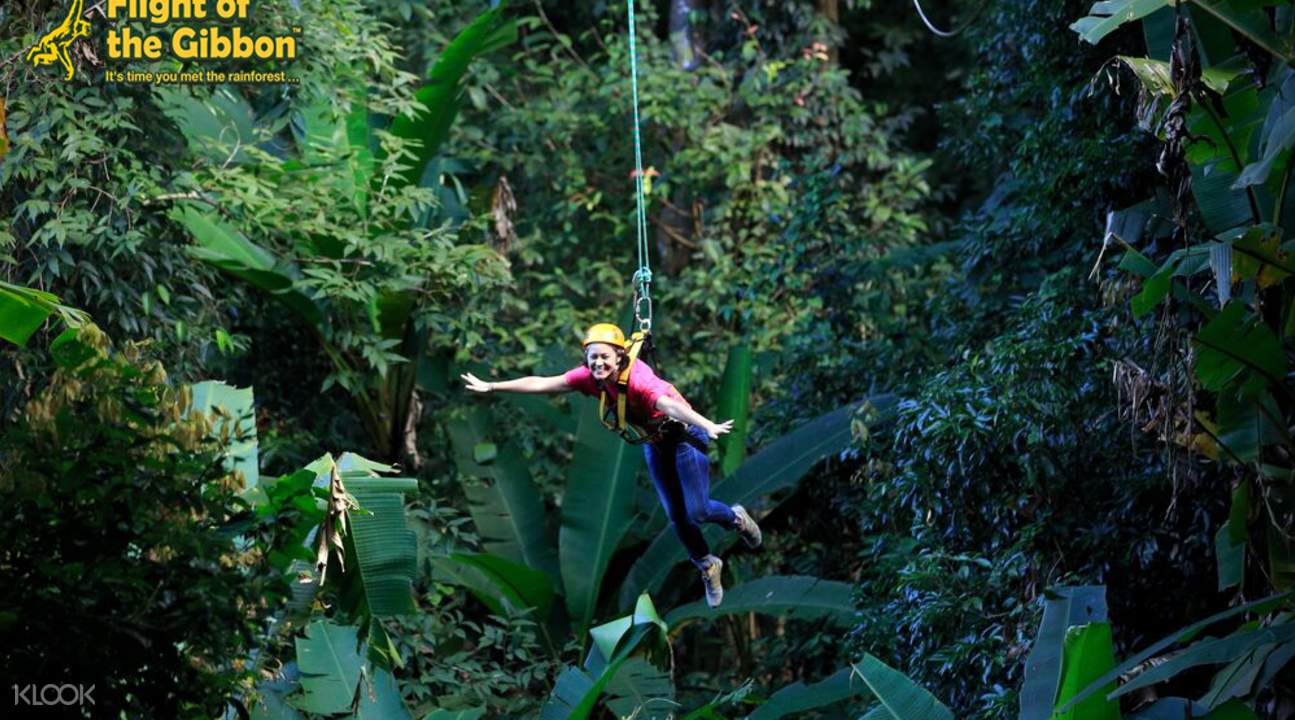 Chiang Mai has more than its share of zipline and forest adventure tours, and they all seem like they're offering the same thing.
But the most popular is the one organized by Flight of the Gibbon. On Klook, while others have a few thousand bookings to date, Flight of the Gibbon dwarfs them with over 30,000 bookings and a perfect 5-star review rating.
The canopy tour will take zooming through the forest on a 5-km zipline, rappeling, and conquering sky bridges. Also included in the package is a set menu lunch or dinner at a waterfront restaurant. The catch is, it's also a lot more expensive, more than twice the price of other similar tours. But if its popularity and user reviews are any indication, this tour is probably worth it.
✅ CHECK RATES or RESERVE A SLOT HERE
---
Chiang Rai and Golden Triangle Tour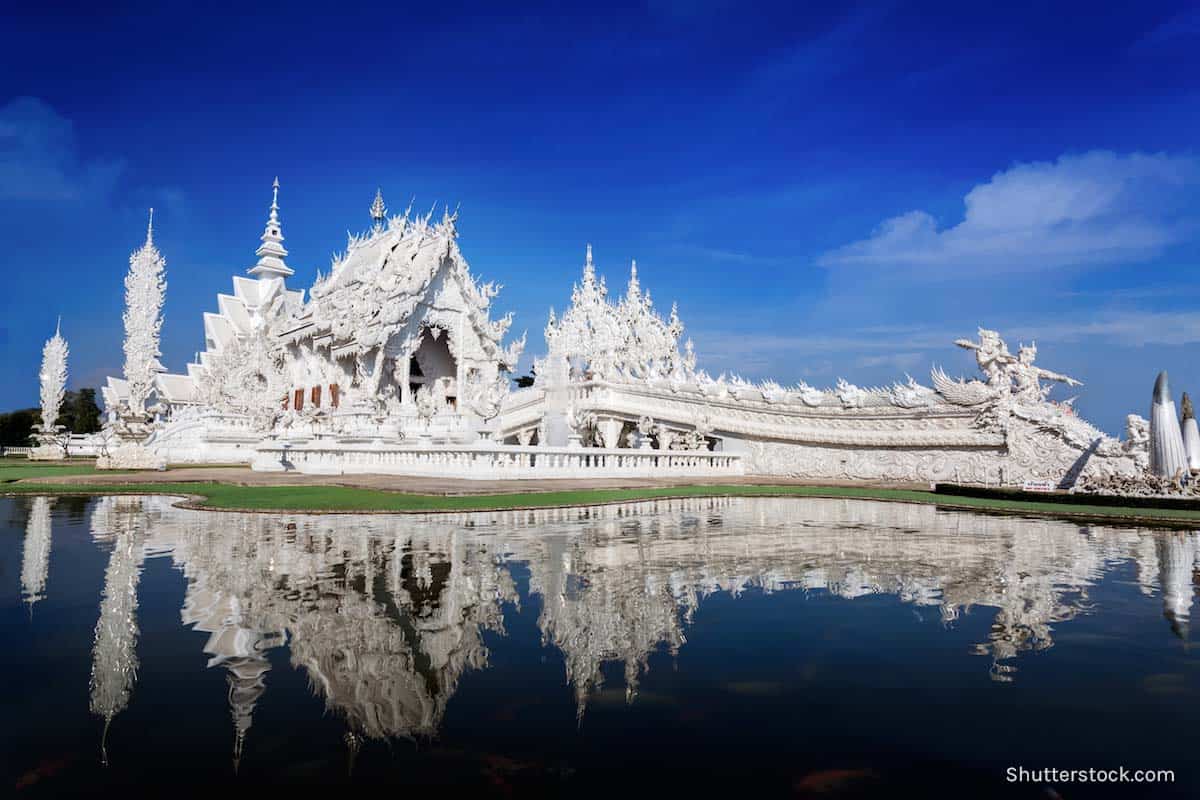 Chiang Mai is also a good base for travelers who wish to explore other parts of Northern Thailand. One of the destinations you can visit from the city is Chiang Rai, another ancient city and is home to the stunning White Temple, the 9-tier Wat Huay Plakang, and the Black House.
Most tour companies also include a stop in the Golden Triangle, the area where Thailand, Myanmar, and Laos meet.
✅ RESERVE A SLOT HERE
---
Doi Inthanon National Park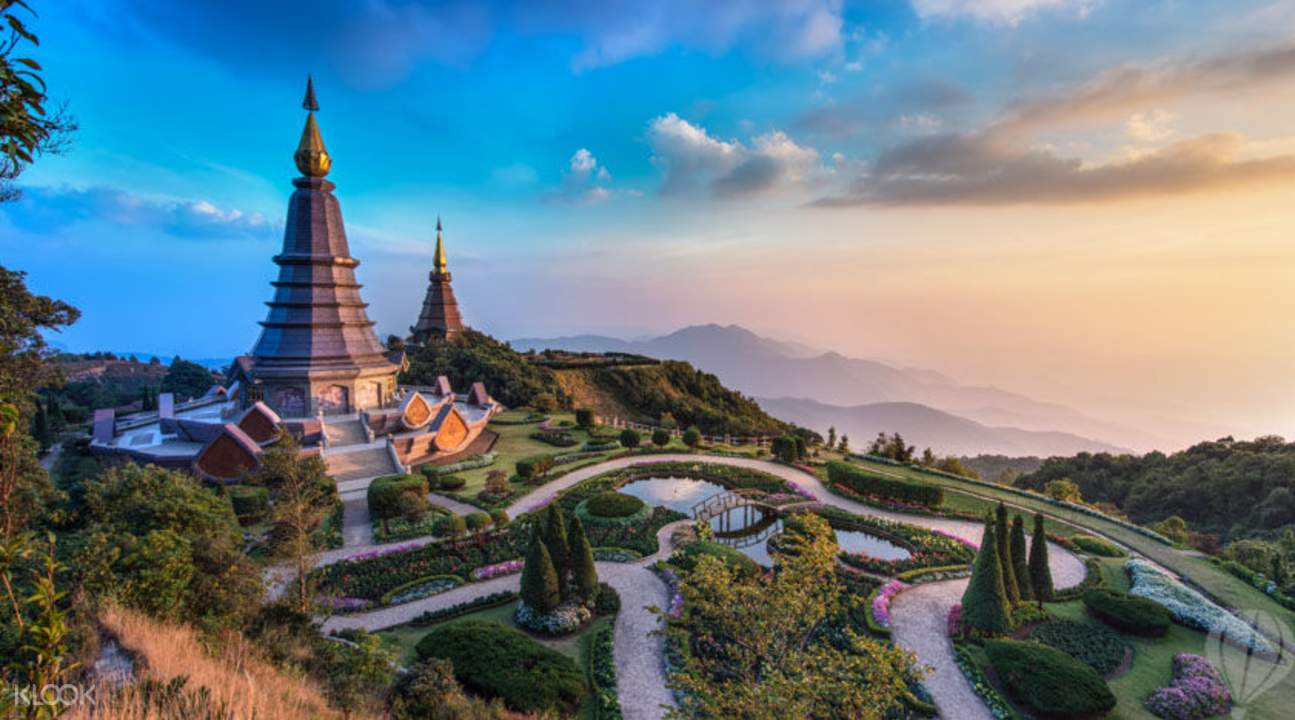 Doi Inthanon National Park is often called "the Roof of Thailand" because it is the site of Doi Inthanon, the tallest mountain in the country. Situated 60 km from the city center, it is one of the top destinations among Chiang Mai visitors. The national park is home to the Karen and Hmong peoples, among others. Several waterfalls also make a splash here, including Wachiritharn Falls, Mae Ya Fall, and Mae Klang Falls.
To get here, you can rent a car and drive yourself. But for most tourists, joining a group tour is most beneficial. Group tours usually include a guide, roundtrip transfers, and a stop at the following:
Wachiritharn Falls
the King and Queen's pagoda
Angkha Nature Walk
the summit of Doi Inthanon
Royal Agricultural Station Inthanon
Wat Phra Tard Sri Chom Thong
Hmong village market
The tour also includes lunch at a local restaurant.
✅ RESERVE A SLOT HERE
---
Night Markets
Aside from the Night Bazaar, Chiang Mai has a few more night markets for your shopping fix. If your visit happens to fall on a weekend, check out the Saturday Market and Sunday Market. Both are walking street make-shift markets that take form in the late afternoon and closes around midnight. The vibe resembles a street festival with lots of music, food, crafts, artwork, and other curious finds.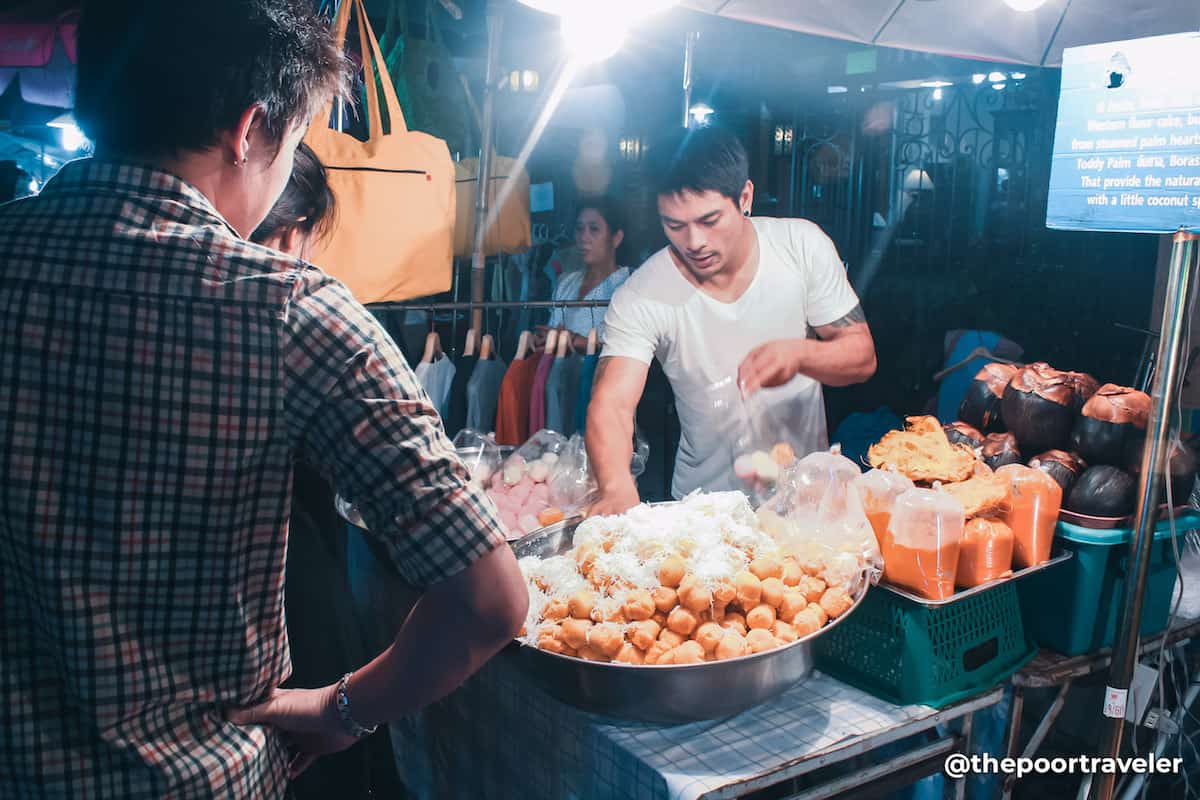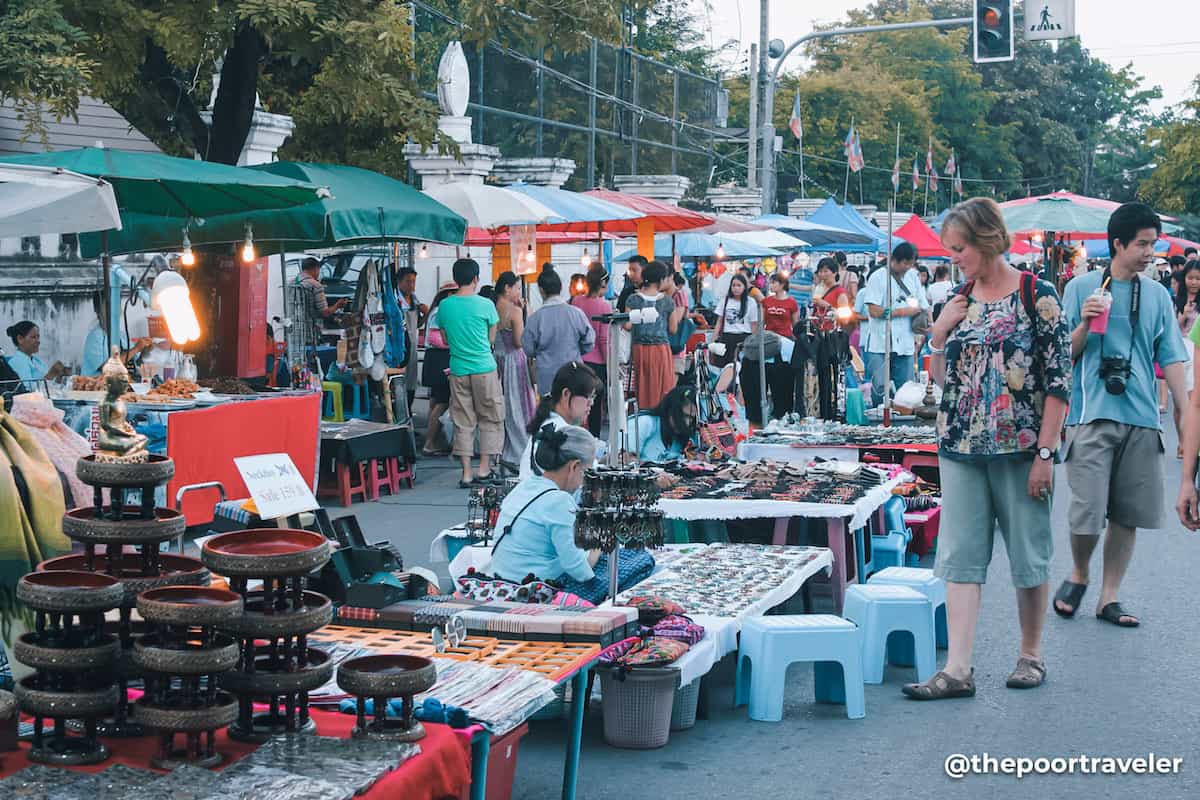 The Saturday Market occupies Wu Lai Road, while the Sunday Market fills Rachadamnoen Road. Although located in different parts of the city, the feel and items on sale are very similar.
If you miss out on these weekend markets, you may check out the Anusarn market at Charoen Prathet Road, which is open DAILY, from 11:30am until midnight.
---
Sample Chiang Mai Itinerary
Here's a sample 4-day/3-night Chiang Mai itinerary. Note that it assumes you're staying in the Old City and booking your tours via Klook. Feel free to make the necessary adjustments to match your flight or train schedule, preferences, and whatnot.
Day 1: ARRIVAL, NIGHT BAZAAR
12:30pm – Arrival at CNX Airport
01:30pm – Transfer to Old City: ฿60
02:00pm – Hotel check-in, rest
05:00pm – DIY Street food trip, ฿200
08:00pm – Night bazaar (or weekend market if weekend)
09:00pm – Lights out
Day 2: TEMPLES TOUR
06:30am – Start Temples Tour, ฿940, Book here

04:00pm – Back to hotel, rest
07:00pm – Dinner, ฿100
09:00pm – Lights out
Day 3: DOI INTHANON NATIONAL PARK
07:00am – Start Doi Inthanon Tour, ฿1300, Book here.

06:00pm – Back to hotel, rest
07:00pm – Dinner, ฿100
09:00pm – Lights out
Day 4: THAI COOKING CLASS
07:00am – Early check out, leave bags
07:30am – Cooking Class, ฿740, Reserve here

02:00pm – Back to hostel, pick up bags
02:30pm – Travel to airport, ฿100
03:00pm – Flight check-in
05:30pm – Flight out
The itinerary above will cost you at least ฿3600 (USD111, EUR95, SGD151, PHP5900), excluding airfare and accommodations.
If you stay in a hostel dorm for ฿200 per night, prepare to shell out at least ฿4200 (USD129, EUR110, SGD176, PHP6880), excluding airfare.
---
Frequently Asked Questions
Is Chiang Mai safe?
Yes, Chiang Mai is generally safe. Of course, you should still use commom sense at all times and don't flash your gadgets in the open or leave your valuables unattended.
---
Are there scams in Chiang Mai that we need to worry about?
Yes. The good news is, scams are not as rampant in Changmai as they are in Bangkok, Pattaya, or Phuket. The bad news is, they exist. The notorious jewel or gem scam is present in Chiang Mai, too. The modus operandi is, a local or an expat will approach and be friendly to you, and at one point they will try to convince you to visit a jewelry store. Some tuktuk drivers are in on it too. They will offer to tour you around and make a stop at a jewelry store, so book tours with a reputable operator.
Beware of ATM skimming. If you need to withdraw, use a machine that is inside a bank or a hotel. At night markets, beware of pickpockets.
As in any other city, be careful and vigilant. But don't worry too much about it.
---
What is tipping policy in Chiang Mai?
Tipping is NOT mandatory in Chiang Mai, but it is surely appreciated. When eating at sit-down restaurants, a tip of 10% of the bill should be fine. You can also just round off your bill. For example, if your bill is ฿135, you can leave ฿150. Same with cabs. If the meter is ฿105, round it off to ฿110 or ฿120. At hotels, you can give ฿20-50 to the porter who carries your luggage to your room, depending on the number of pieces. For a massage, tip ฿50. For full-day tour guides, at least ฿200 is alright.
---
Where can I see elephants in Chiang Mai?
There are a lot of "sanctuaries" that offer close encounters with elephants, but most of them are not real sanctuaries. As far as ethical treatment of elephants are concerned, the one with the best reputation is Elephant Nature Park, an elephant rescue and rehabilitation center.
I can't vouch for it because I have never tried any of them. But Elephant Nature Park is most recommended by my fellow bloggers for ethical reasons.
---
Where to exchange money in Chiang Mai?
I don't know exactly which company offers the best rates in Chiang Mai. But if we base it on just the reputation, SuperRich is your best bet.
I didn't exchange money in Chiang Mai because I converted more than enough when I was in Bangkok. I also exchanged at SuperRich in Bangkok.
---
What is the power socket used in Chiang Mai?
Most common sockets are sort of a combination of Types A and C. They have two holes that can accept both flat and round pins, the shape of two door knobs or rubber stamps facing each other. This type of socket can take plugs that are Types A, C, and F. If your plug has three pins, you will be needing an adaptor.
---
Do I need a visa to visit Thailand?
Foreigners holding passports issued by the Philippines, Singapore, Indonesia, Malaysia, United States, United Kingdom, Germany and 40+ other countries can enter Thailand visa-free, provided that they stay shorter than 30 days.
To see the complete list of countries, visit this: List of Visa-Free and Visa-on-Arrival Countries
However, visitors must have the following upon entry:
a valid passport (with at least 6 months validity)
return or onward ticket
at least 10,000 baht per person or 20,000 baht per family or equivalent in other currencies, cash.
They don't ask for show money all the time. Our team has been in and out of Thailand recently but none of us were asked how much we carry. But it would help to just comply, just in case.
It will also help to have a hotel reservation.
Note that if you're not arriving by air, you're only allowed to enter Thailand twice per year.
---
*Cover image purchased from Shutterstock
2️⃣0️⃣1️⃣8️⃣ • 8️⃣ • 3️⃣0️⃣