The whole vessel was brimming with enthusiasm as the boatmen prepared to land us on Kalanggaman Island.
The morning travel was uneventful: there was a slight concern for rain, but fortunately the rainclouds never left the mainland. My companions, groggy the whole trip, were now back to their festive selves, barely hiding their excitement as the island got close. By the time the boat touched silt, everyone's as giddy as a tuba drinking session.
Please understand the eagerness; we were first-timers to Kalanggaman, Leyte's virgin paradise and one of the Philippines' top beach destinations. I would've said it's Leyte's best-kept secret, but the island is currently enjoying a healthy dose of attention from bloggers, travel writers, and the mainstream media.
WHAT'S COVERED IN THIS GUIDE?
Understanding Kalanggaman Island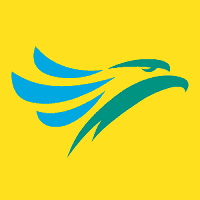 Kalanggaman Island is within Palompon, a municipality west of Ormoc City. Kalanggaman didn't suddenly rise out of the seabed to challenge the Panglaos and Calaguases among the Philippines' beach elite. It has always been here, of course, this remote treasure located some twenty kilometers west of Leyte. But the recent surge in interest can be credited in part to the local government's efforts to promote the island, in line with the province's renewed emphasis on tourism.
I'm sure by now you've read the many accounts of visitors gushing over Kalanggaman's serene beauty. Let me just add that the island, in all its secluded glory, is the perfect getaway for the introverts and the reserved. Only a hint of Leyte and Cebu can be seen on the horizon. Those with castaway fantasies (and melodramatic tendencies) would definitely appreciate the isolation.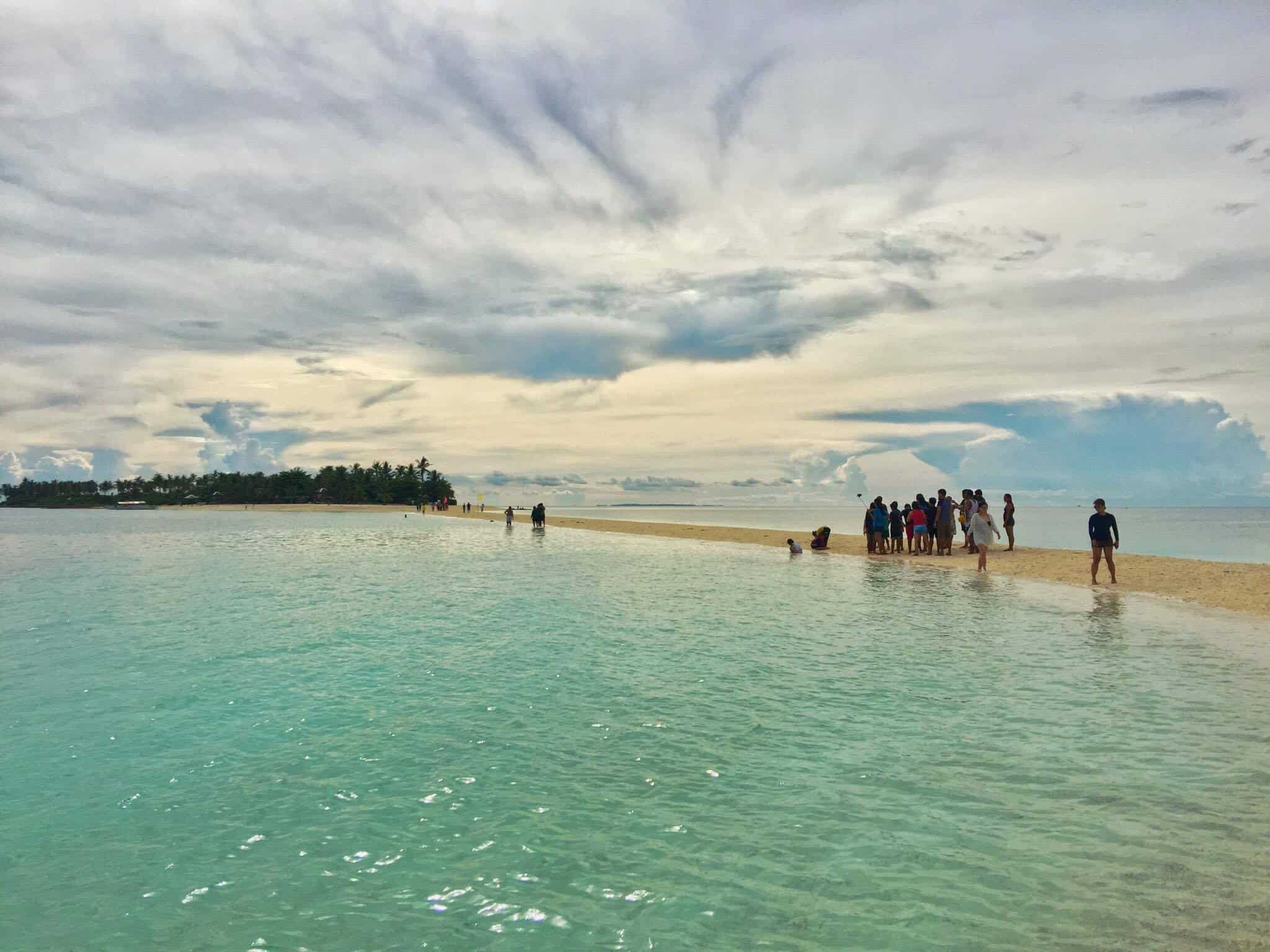 Now before you ball up your swimsuits, you should know that Kalanggaman is no glamping destination. Basic comforts in the island are, well, pretty basic, with only a handful of changing rooms and toilets. In terms of amenities, there are a few cottages here and there, a small multi-purpose hall, and maybe a treehouse or two. That's it. Overall, infrastructure in the island is still down to the bare essentials.
Keep in mind that all boats leave the island before sunset, and won't return until the next day. If you're staying for the night, make sure you've made your pick-up times clear to the boatman.
How to Get to Kalanggaman Island
That said, access to Kalanggaman is still limited. To maintain the island's delicate nature, only a certain number of people can visit the island every day. This gives this trip a sense of exclusivity. When you arrive at Kalanggaman, you gain a feeling that somehow you now belong to a very select club.
So how do you get admitted to this club? The short answer is, to get to Kalanggaman, you need patience. For something a bit more detailed, here are the essential steps we took for the trip.

Fly to Ormoc City. The city of Ormoc is the gateway to western Leyte, and flying is the most convenient way to get there. The city has its own domestic airport, though flights to or from Manila are not yet available. Cebu Pacific Air is the only airline flying to Ormoc. The flight is operated by Cebgo. For those coming from Manila or abroad, you'll need to arrange a trip to Cebu City first, then connect a Cebu Pacific flight to Ormoc. There are other ways of getting there, which we will discuss below.
Travel by bus or van to Palompon. From the airport, go to the Ormoc van and bus terminal found just behind the pier across Ormoc City Park. Travel time from Ormoc to Palompon usually takes an hour and a half, depending on your route and mode of transportation. Fare for the van is from PHP 100-150. Bus fares are tad cheaper: PHP 50-60, but since buses stop over several towns your travel time will take significantly longer. Once you arrive at Palompon, your drop-off point should be the Town Ecotourism office.
Pay the fees at the Ecotourism Office. It's located at the Freedom Park, just beside the Municipal Town Hall. Access to the island requires an entrance fee; the local government use it to fund the island's conservation efforts. The fee varies. We'll list down the fees in another section below. (Scroll down!) All fees can be paid at the Ecotourism office.
Get a boat. Aside from the conservation fee, there's also the boat rental. Rental fees can go from PHP 3000 pesos for 15-seaters to PHP 4000 for the larger 30-capacity motorboats. There's more value for those traveling in large groups. You can hire a whole boat for yourself, or wait for other tourists to fill it up.
The Visayan Sea is a fairly busy waterway, and many vessels travel through it: fishing boats, fastcraft liners, even large interisland cargo ships. A couple of friendly fishermen waved at us as we navigated through.
Finally, after an hour or so of nothing but the blue and the sound of the boat's motor, we saw the island. I told you earlier about patience. Well, good things come to those who wait. Kalanggaman is nothing short of a spectacle.
Kalanggaman Island Day Tour Rates
Foreign tourists and non-locals pay more, while students get the best rates. Here's the breakdown:
Regular (Day) Fees
Foreign tourists: PHP 500
Non-local tourist: PHP 150
Non-local college student: PHP 40
Non-local high school student: PHP 30
Non-local elementary student: PHP 20
Senior citizens: PHP 120
Kalanggaman Island Overnight Fees
Below are the rates if you choose to spend the night on the island.
Foreign tourists: PHP 750
Non-local tourist: PHP 225
Non-local college student: PHP 60
Non-local high school student: PHP 45
Non-local elementary student: PHP 30
Senior citizens: PHP 180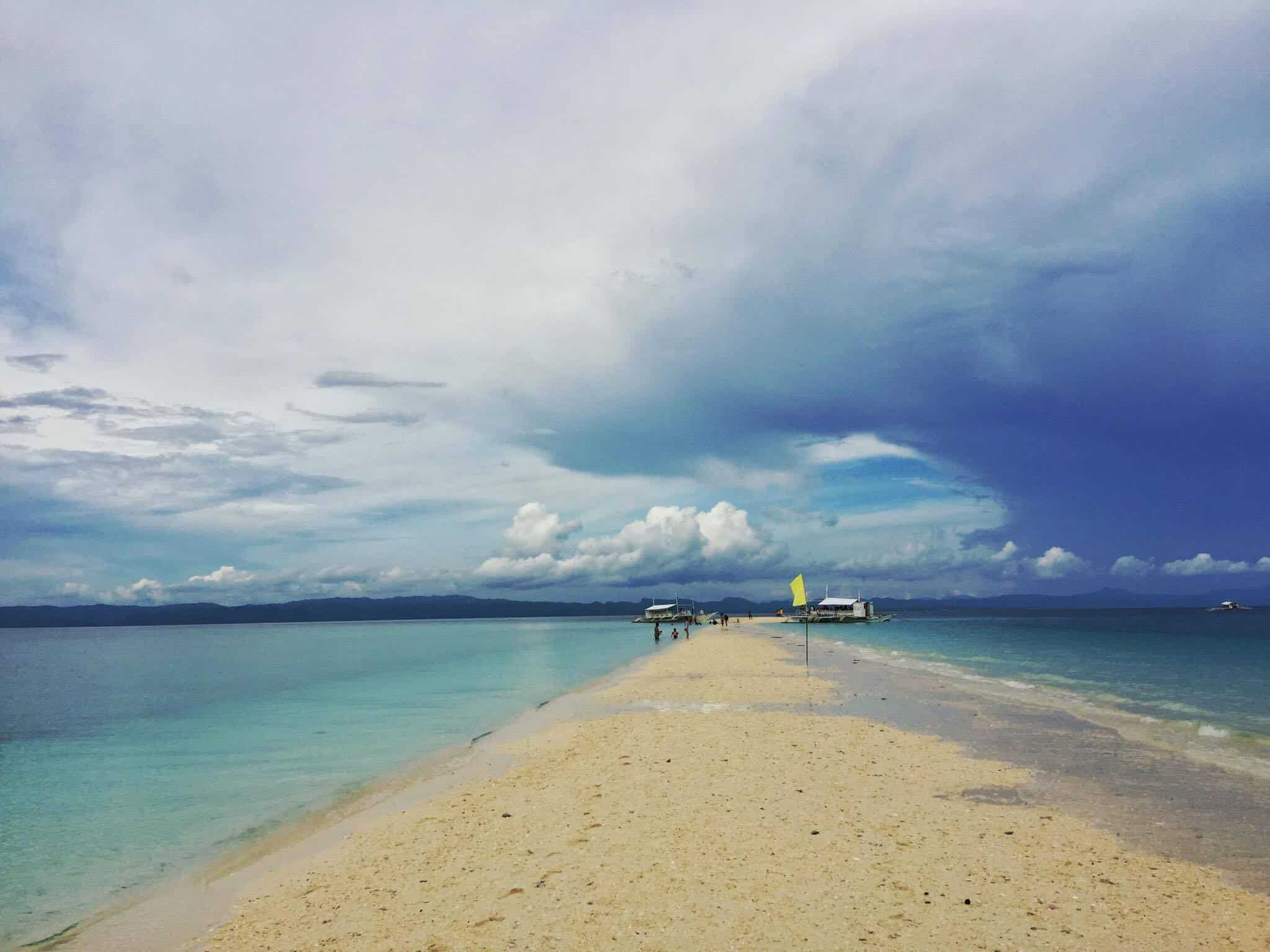 Other Ways to Get There
Flying to Ormoc City is the fastest and the most comfortable way to get to Kalanggaman Island, but there are other ways too.
Via Tacloban. You can also fly to Tacloban and take a 4- to 5-hour van ride to the town of Palompon. Once in Palompon, visit the Eco-Tourism Office and get a boat, as explained above.
Via Cebu by boat. You may also travel by sea to Palompon from Cebu. From Mactan Airport, take a cab to Pier 3, where you may board ship to Palompon (P500, 4 hours). But this will take a lot more time.
In our case, we flew Cebu Pacific Air to Ormoc City via Cebu and stayed a bit in Ormoc, which we also recommend. Ormoc has its own set of attractions! Wee arrived at Ormoc during the height of the city's Piña Festival, and we spent a couple of days in the city to partake in the festivities. By festivities we meant booze, tons of lechon, and of course, pineapples. Hectares of them. No wonder everyone was wobbly the morning we're scheduled for Kalanggaman.
Where to Stay in Ormoc
If you decide to stay in Ormoc, here are the top-rated hotels and resorts according to online users.
Photos below were provided by Agoda.
Other Tips for the Poor Traveler
Cebu Pacific Air regularly offers great deals year-round. Follow them on Facebook and Twitter to get updated with their latest promos.
Only morning flights to and from Ormoc are available, so plan ahead. Better if you include your Kalanggaman trip as part of a larger itinerary. To get a fuller experience, leave for Kalanggaman as early in the morning as you can.
If you're not staying for the night, it's advisable to perform your hygienic rituals before or after the island trip. Soap, shampoo, and detergents are strictly prohibited in the island.
Kalanggaman is far from the mainland, so mind your things and make sure that you don't leave anything in the island. Not just your valuables, but also foodstuff, utensils, and leftovers.
Be very careful when exploring the island's sandbars. They're spectacular, but they come with a warning: the sandbars are prone to hazardous riptides. For your safety, avoid swimming in the eastern and western tips of the island at all costs.
A big shout out to David of the Ormoc Tourism Board, who had been very accommodating in explaining to us some of the more intricate details about the island. It's from him that I learned the island was named Kalanggaman because of its bird-like shape. Langgam is the Waray word for bird.
Special thanks to our friends from Cebu Pacific for making this trip possible. From Mactan International Airport in Cebu City, Cebu Pacific provides daily morning flights to Ormoc City.
Cover photo by Rodrigo Lourezini (purchased from Shutterstock)
2️⃣0️⃣1️⃣7️⃣ • 8️⃣ • 3️⃣1️⃣