Welcome to our comprehensive ZAMBOANGA TRAVEL GUIDE! In this article, you'll find the information you need to plan a trip to Zamboanga City, including recommendations on where to stay, where to eat, and how to build an itinerary. We'll also break down our expenses so you get an idea on how much budget to set aside for this trip.
The pandemic drained almost all the color out of our little worlds. For most of us, we burned over two years cooped up inside four bleak, off-white walls, isolated from all this planet's vibrance to which travel used to treat us. For most of us, the only trips we made were to the grocery. The only flights we took were of fancy. As for me, when I let our imagination run wild, it usually takes me back to Zamboanga.
When we think of Zamboanga, we think of colors. And we're not just talking about the iconic vinta that has become a symbol for this region! From the subtle rosy hues of its Pink Beach to the delicious bright orange plates of curacha crabs to the vibrant costumes at the Hermosa Festival, Zamboanga is definitely one of the brightest, most colorful destinations in the Philippines.
WHAT'S COVERED IN THIS GUIDE?
UNDERSTANDING ZAMBOANGA CITY
The term "Zamboanga" can refer to many geographical areas. Zamboanga City is the biggest urban hub in Region IX, called Zamboanga Peninsula, which is also made up of the provinces of Zamboanga del Norte, Zamboanga del Sur, and Zamboanga Sibugay and four other cities (Dapitan, Dipolog, Pagadian, and Isabela de Basilan).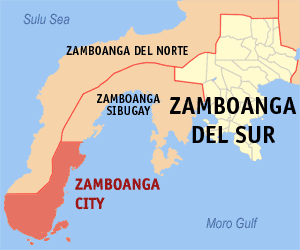 In the airline industry, Zamboanga most often refers to the city, where the Zamboanga International Airport (ZAM) is located. But for the purpose of this travel guide, when we mention Zamboanga, we mean the city.
The name Zamboanga is most likely to have come from Samboangan, which means "mooring place". Samboang is a Sinama term referring to poles used for mooring. Other sources claim that its etymology leads to Indonesian jambangan, which means a place for flowers, which is why Zamboanga is also called "City of Flowers".
Zamboanga City's history as a settlement is deep, running all the way to the 12th century when the Subanon (Subanen) people reached the area. Over the next centuries, many Tausug, Yakan, Sama-Banguingui and Sama-Bajau people moved here from the Basilan and the Sulu archipelago. When Islam arrived, it became the dominant religion.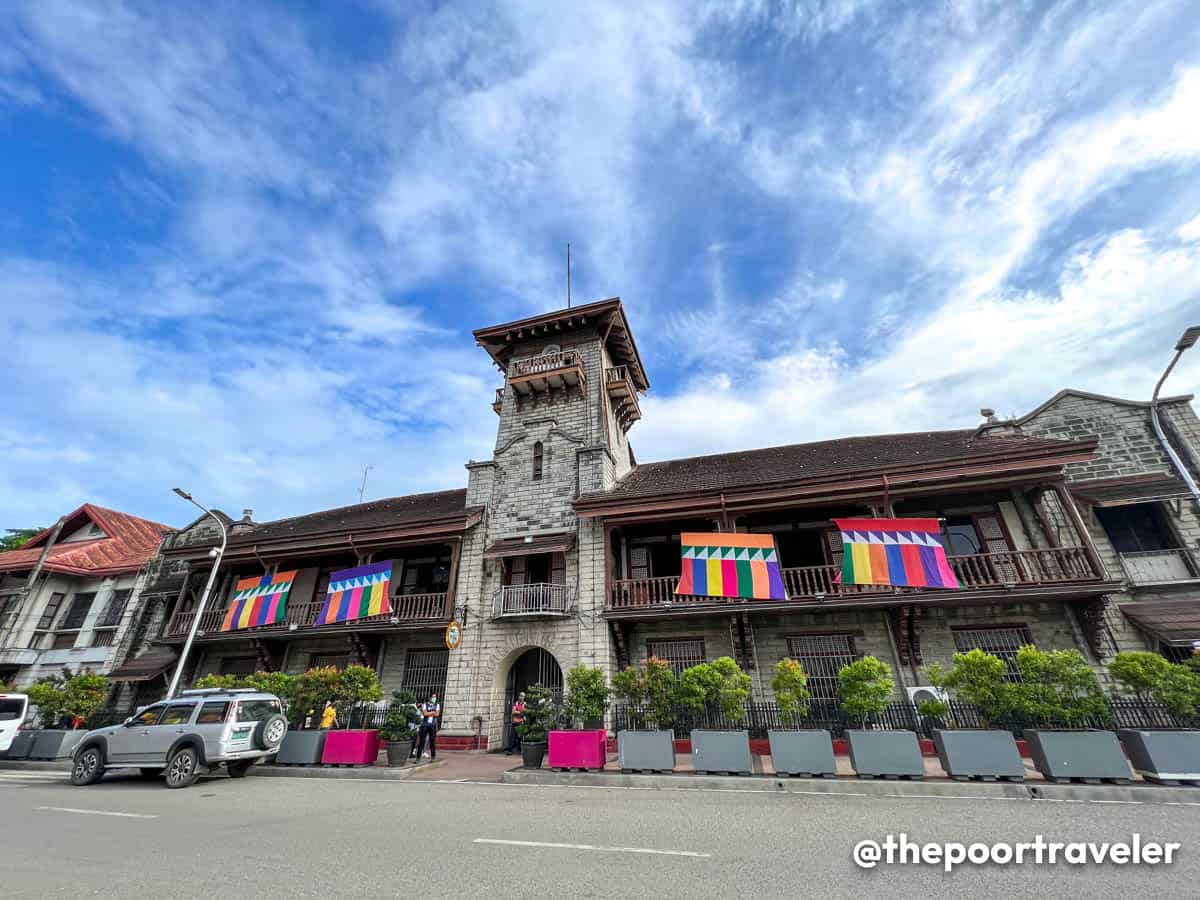 When the Spaniards began its colonization of the Philippines, they chose Zamboanga as a military stronghold in Mindanao, paving way for Christian settlers. Fort Pilar was later established to defend the settlement.
This long history led to the complex, eclectic mix that is Zamboanga. Its proximity to Malaysia, Brunei, and Indonesia also allows a flood of influences to seep through. This diversity is evident in almost all aspects of its culture, including its languages, religions, cuisines.
Today, Zamboanga City is a highly urbanized, chartered city. It is politically independent, although for statistical purposes, it is clustered with Zamboanga del Sur. It also serves as the region's economic, educational, and cultural hub.
Here are some essential bits about Zamboanga that you might need to know before your trip, especially if you're coming from abroad.
Location: Zamboanga City, Region IX (Zamboanga Peninsula), Philippines. Coordinates: 6°54′29″N 122°04′35″E
Nicknames: Asia's Latin City, City of Flowers.
Time Zone: UTC+8 (Philippine Standard Time). If you're visiting from Malaysia or Singapore, Zamboanga (and the entire Philippines) is in the same time zone.
Language: The most commonly spoken is Chavacano or Chabacano, a Spanish-based Creole, which is a mix of Spanish and other native languages.
Currency: Philippine Peso (PHP, ₱).
Modes of Payment: Bring cash. You'll need it for most transportation options and small purchases. Many establishments accept credit cards and GCash, but most still prefer good old-fashioned cash.
---
ZAMBOANGA CITY TRAVEL REQUIREMENTS
Zamboanga City is under ALERT LEVEL 1, as of this writing. For leisure travelers from similar Alert Level or lower, here are the travel requirements:
FOR FULLY VACCINATED
valid government ID
vaccination card
FOR NON-FULLY VACCINATED
valid government ID
negative RT-PCR test result from an accredited laboratory, issued 120 hours or 5 days before departure.
FOR TRAVELERS FROM AREAS UNDER HIGHER ALERT LEVEL or other areas with known cases of concerning variants (according to IATF), here are the requirements:
negative RT-PCR test result from an accredited laboratory, issued 120 hours or 5 days before departure
negative rapid antigen test result from an accredited lab, issued within 24 hours prior to departure
Children/Minors under eighteen (18) years are exempted from testing requirements. But all travelers may be subject to random antigen testing upon entry into the city.
---
HOW TO GET TO ZAMBOANGA CITY
Zamboanga City and nearby municipalities are served by Zamboanga International Airport (ZAM), which also serves as the gateway to Basilan. Because there are no direct flights from Luzon or Visayas to Bongao, most Tawi-tawi-bound travelers also make a transfer at Zamboanga Airport.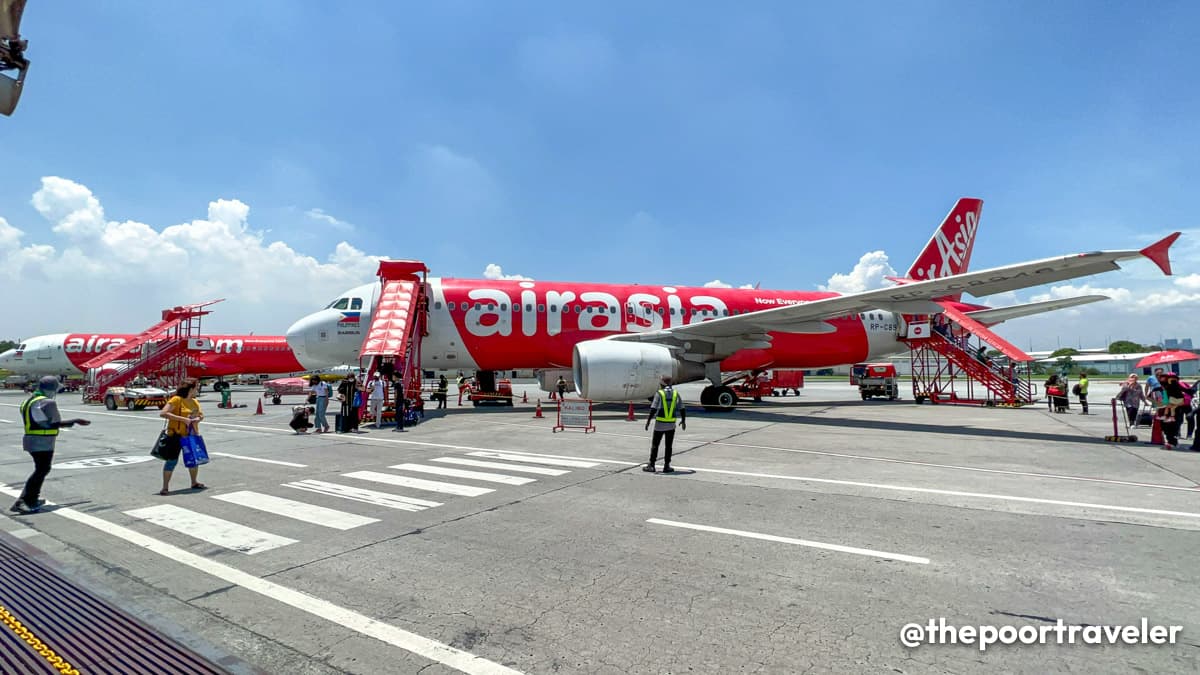 Most local airlines operate flights to Zamboanga from Manila. But if you're after affordable fares, AirAsia flies daily to Zamboanga City. Travel time is 1 hour and 40 minutes.
I did a quick search for flights and found fares like these: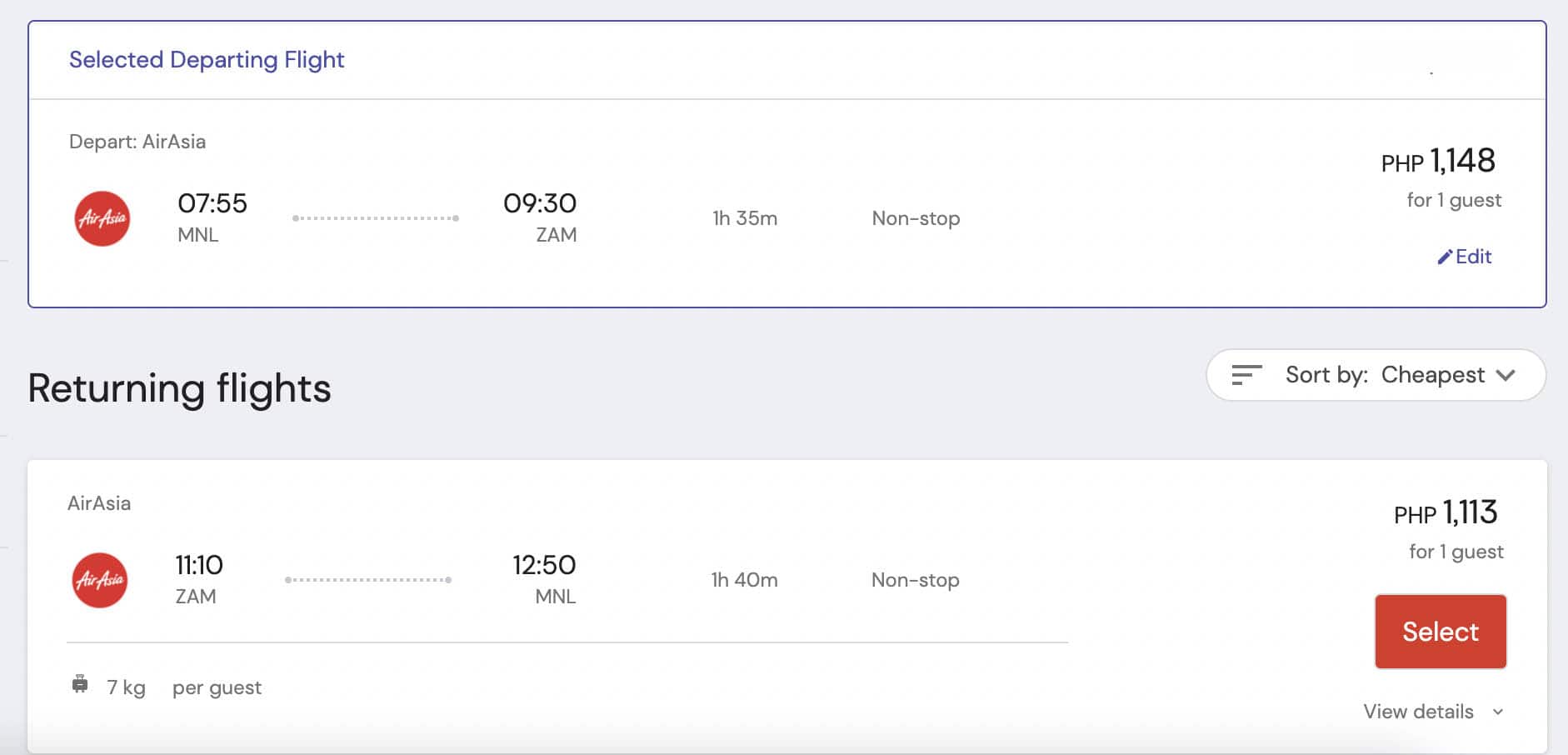 Each booking comes with a complimentary 7kg carry-on baggage allowance. This can be enough for a weekend trip. But note that this does not yet include check-in baggage allowance.
For a worry-free and more comfortable journey, you can also add a Value Pack, which includes 20kg check-in baggage allowance, standard selection, a meal, and Tune Protect insurance (for baggage delay & 1 hour on-time guarantee protection). Meanwhile, their Premium Flex option allows you to change the date and time of your flight up to two times.
If you're coming from Manila, AirAsia's Zamboanga flights operate from NAIA Terminal 4.
Upon Arrival at the Airport
After disembarking, you will be led to the Arrival area, where you'll be waiting for your check-in baggage (if you have any).
As soon as you exit the Arrival Hall, you'll notice a white tent immediately in front of it. This is where they check the entry requirements. The process is pretty straightforward. In our experience, they just asked which part of the Philippines we flew from and asked to see our ID and vaccination card. In just a few minutes, we were through.
However, a line may start forming towards the checking tent, so add some time allowance if you need to catch a certain schedule.
Zamboanga Airport to City Center
Zamboanga Airport is located within the city center, so you don't need to worry about long transfer times. After you emerge from the checking tent, you'll be greeted by taxi drivers, offering to take you to the city. You may also walk all the way to the gate, outside of which you'll find a line of tricycles.
According to our local friends, these usual rates should apply:
Taxi: Flagdown rate, P40. Cost to the City Hall area should be around P80.
Tricycle: P20 for the first km, P5 per additional km
However, the driver might try to strike a deal with you regarding the cost. It is quite common to be charged P150-200 for the trip.
---
WHERE TO STAY IN ZAMBOANGA
Most hotels in Zamboanga are concentrated in two key areas: the city core (which is closer to the seaport) and the area near the airport. Both harbor a lot of dining and shopping establishments. Both have its share of budget-friendly options (although there are more expensive properties near the airport). Both are easily accessible and are not too far away from each other. However, during rush hour, traffic in between can be a problem. For this reason, which is better depends on your itinerary.
If the reason you're in Zamboanga is primarily to see the Pink Beach or go on a day trip to Basilan, then stay at the heart of the city. But if your target destinations are mostly north of the city — say Once Islas and Merloquet Falls — or you're the type who doesn't want to worry about missing your flight out, then the area near the airport makes more sense.
Either way, generally, accommodations in Zamboanga is much more affordable than in other highly urbanized cities in the Philippines. Average rate for a double or twin room at a business hotel should play within P1500-P1800 per night. But you can find a room for less than PhP 1500, even lower when there are ongoing promos.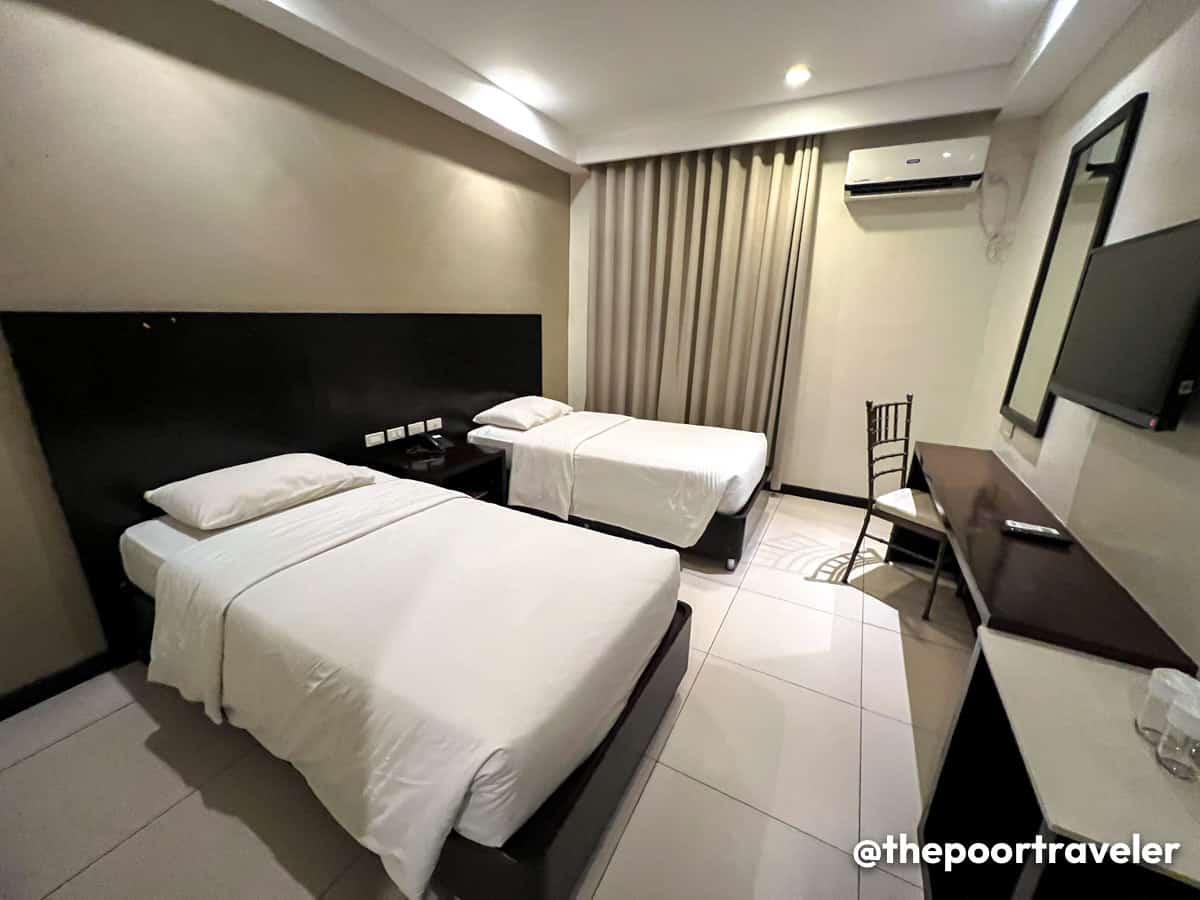 We have tried three different hotels in Zamboanga and all of them were decent and pleasant:
If you have a bigger budget, you may also check out these other properties in the area:
For even more affordable options, you may stay at a pension house, guest house or other inns. The Department of Tourism (DOT) has a list of accredited Mabuhay accommodations. We'll be publishing the list in another post so be sure to check back soon.
---
HOW TO GET AROUND ZAMBOANGA CITY
By Public Transportation
The three most usual modes of transportation within the city are the jeepney, the tricycle, and the taxi. But because we didn't want to deal with the routes, we ended up using the tricycle most of the time. Tricycles, usually shortened to "tricy" in this part of Mindanao, are the most common.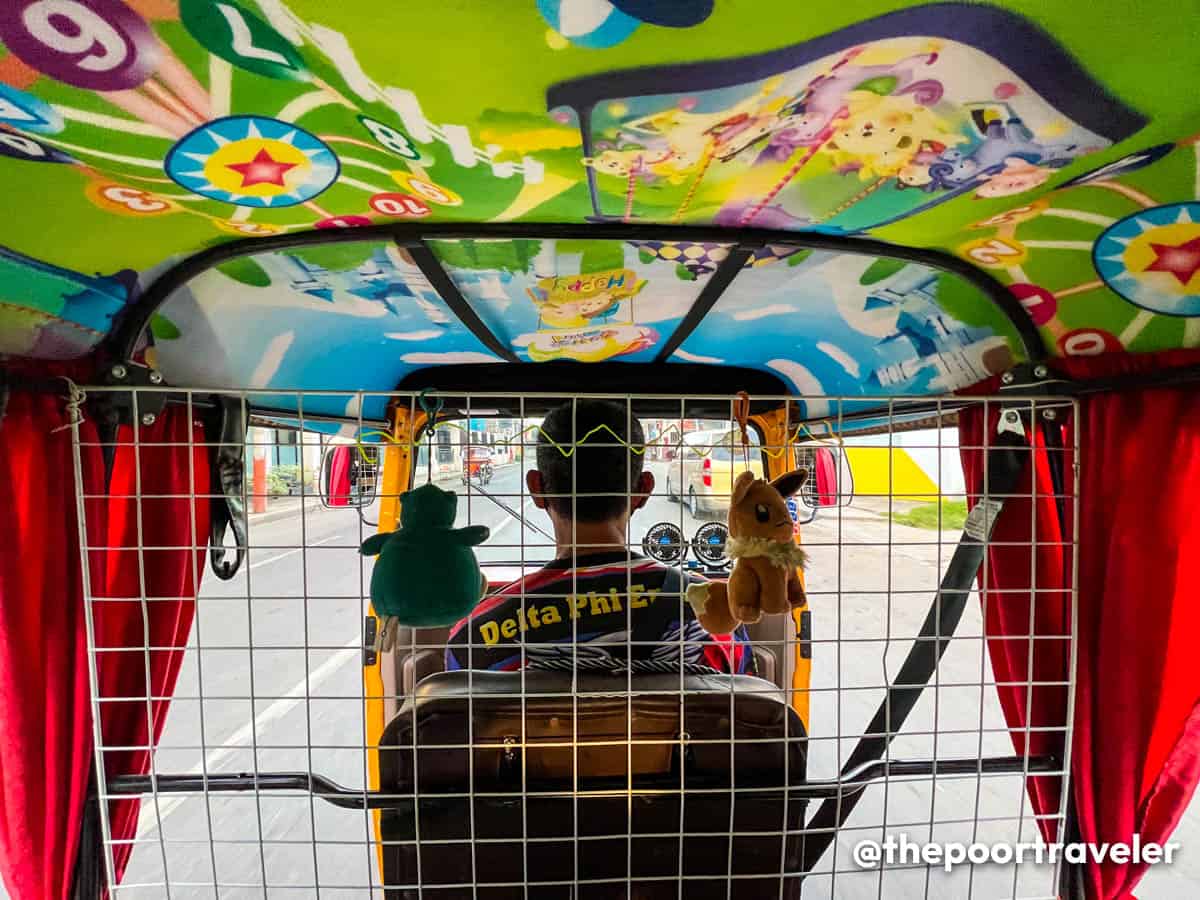 Ideally, here's the approved tricycle fare:
P20 for the first kilometer
P5 per succeeding km.
That said, the reality on the ground is different. While many tricycle drivers followed the fare matrix, we also encountered those who, when asked how much the fare is, would reply with: "Kayo na po ang bahala. (It's up to you.)" This makes things awkward especially if you really have no idea at all. To be fair, this is not exclusive to Zamboanga. It happens in many other parts of the country.
But based on experience, we were usually charged P40-P50 per person for a tricycle ride. We were also charged P75 per person for longer distances (e.g. airport area to seaport).
Taxis are also available but they are not as ubiquitous. Flagdown rate is P40.
Whatever mode you pick, take the rush hour traffic into consideration especially if you're trying to catch a flight or boat.
---
By Packaged Tour
Zamboanga City is rich in history, so the best way to get around is to join a guided tour. This way, you'll have a better understanding and appreciation of the attractions. We've only tried two tour companies so far: Buenas Travel & Tours and iTravel Tourist Lane.
Here are their contact details:
iTravel Tourist Lane
Contact person: Errold Bayona
(062) 991-1174, +63917-722-6410
www.itraveltouristlane.com
Buenas Travel and Tours
Contact person: Jun Camins
+63 905 381 7889
Unfortunately, because of the pandemic, join-in tours are not advisable as of this writing. Most tour packages available we found are for private groups, which can be pretty pricey if you're a small group of 2-4. For example, a half-day city tour could cost you P3150/head if you're a party of 2 but only P1350/head if you're a group of 10 or more.
Regardless, get in touch with them for a quotation or just to check the latest policies on group tours because things might have changed since our visit.
---
THINGS TO DO IN ZAMBOANGA
Zamboanga City has so much to offer, we can't possibly list them all here. So we created a separate article discussing its tourist attractions in detail one by one. You can find it here: ZAMBOANGA TOURIST SPOTS!
But below are some of the most popular tours that you might want to consider.
Pink Beach (Grande Sta. Cruz Island)
Off the coast of Zamboanga Peninsula lies an island that, when kissed by the sun, glows with a natural rosy blush. Hailed by the National Geographic as one of the World's 21 Best Beaches in 2017, Pink Beach is Zamboanga City's most popular tourist attraction.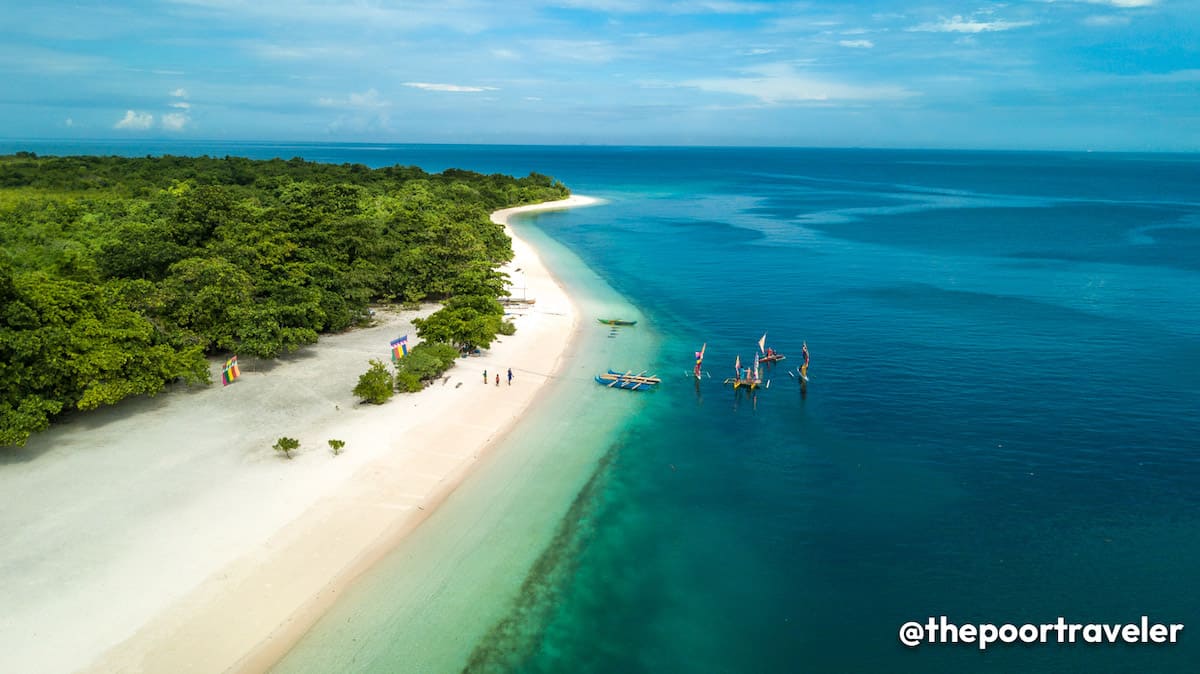 To manage your expectations, the pink hue isn't vivid or bright. From afar, the sandy shore looks like the usual white beach, but the closer you get, the pink taint becomes more apparent. The sand's pale pink tint is the result of the weathering of the red organ-pipe corals (tubipora musica) that were brought to the shore by the waves.
Zamboanga City's Paseo del Mar is the main jump-off point to the island and its Pink Beach. Visitors can hire a tricycle from the city center to Santa Cruz Island Ferry Terminal in Paseo del Mar. The boat ride takes about 20 minutes.
But the Pink Beach is but a narrow section of the island, which is dominated by a vast lagoon, covered with mangroves, nourishing wildlife and promoting biodiversity. To explore it, you may join a separate guided boat tour. You'll learn about the types of mangroves and meet upside-down jellyfish. Don't leave without grabbing an opportunity to row an iconic vinta!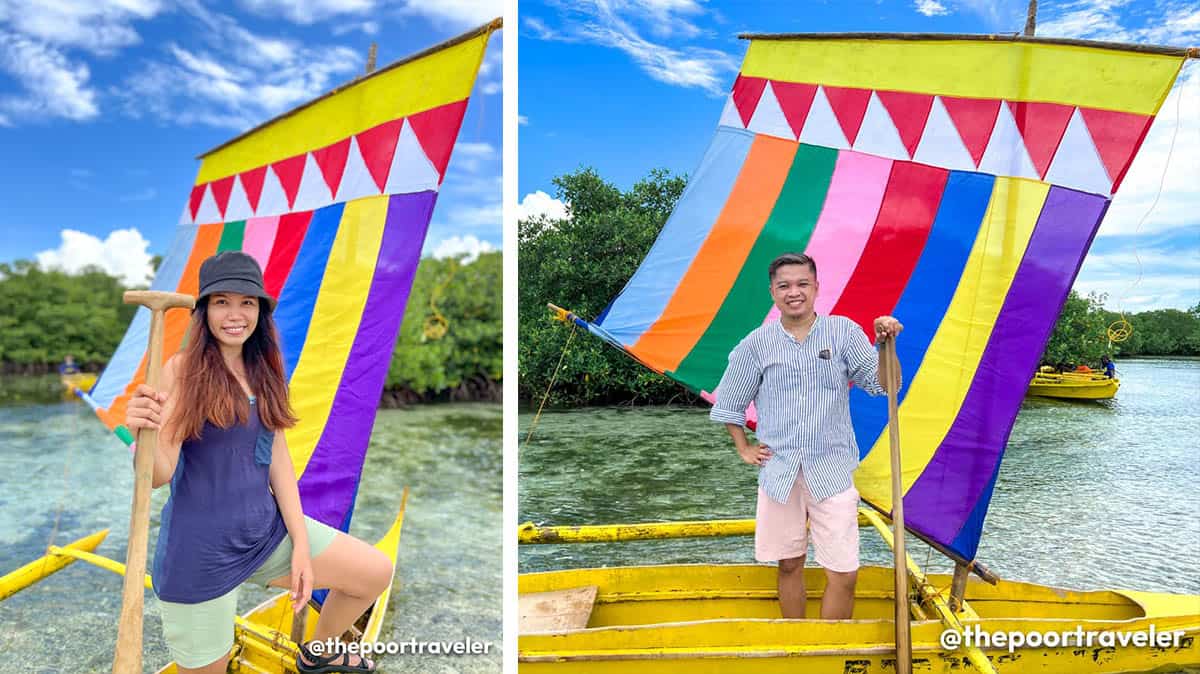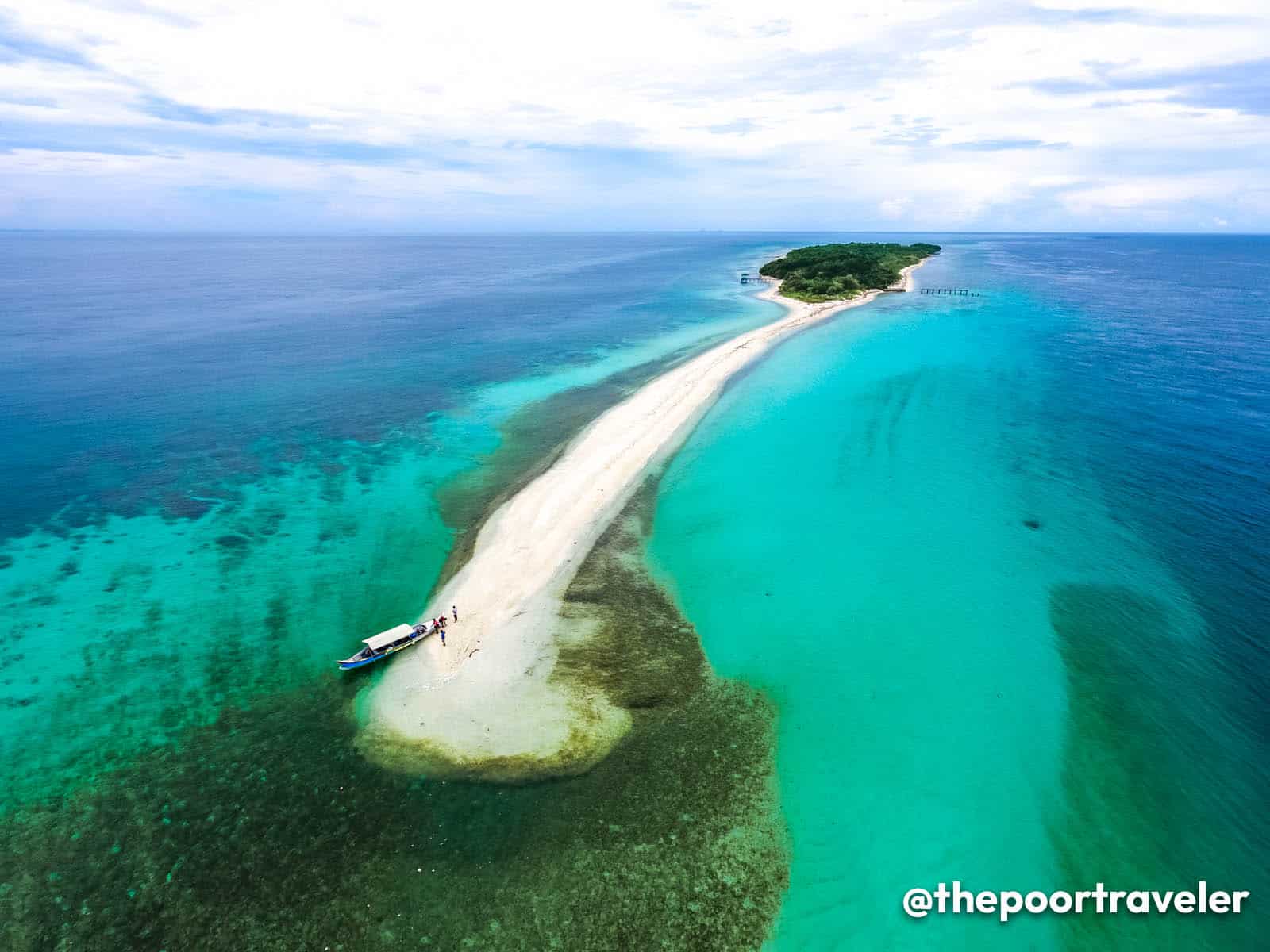 You may also drop by Little Santa Cruz Island, a completely separate islet, for a quick sandbar experience. Quick because you're only allowed to stay here for 10 minutes.
Here are some essential info about visiting Santa Cruz Islands.
Register in advance! The number of visitors is strictly regulated.
Registration and boat service start at 7:00 AM. Overnight stay is not permitted and only day tours are allowed.
Boat fee to Pink Beach is P1000, good for up to 10 passengers. If your group is smaller, you'll still need to pay the same amount.
To join a lagoon boat tour, let the boatmen that brought you to Pink Beach know. They will take you to a small community near the entrance to the lagoon. This transfer will cost you an additional P200.
At the lagoon entrance, you'll be transferring to a smaller "yellow boat." Rental of each yellow boat costs P300, good for 2 passengers.
Lagoon tour guide fee is P300. A tour guide can lead up to 5 boats max. You can team up with other boats so you could split the guide fee.
You can only arrange a tour before 12 noon! They won't be accepting any booking beyond that time. Please follow the rules and regulations when exploring. The Grande Santa Cruz Island, together with the smaller Little Santa Cruz Island, is a protected area.
Single-use plastic is strictly prohibited in the island. Junk food in plastic containers, plastic candy wrappers, plastic straws, sachets, single-use water bottles, and plastic bags are not allowed. Bring a reusable water bottle. If you must bring food, you need to place them in reusable containers. They thoroughly inspect all bags before boarding.
Here's a summary of the expenses.
Pink Beach Entrance Fee: P20 + P5 (terminal fee)
Boat to Pink Beach: P1000 (boat can accommodate up to 10 pax)
Boat to entrance: P200 (good for up to 10 pax)
Yellow paddle boat rental: P300 (good for 2 pax)
Tour guide fee: P300 (good for up to 5 boats)
Additional stop at Sandbar: P200 (good for up to 10 pax)
Cottage Rental Fee: P100 – P500 (depending on the size)
---
Once Islas Cruise (11 Islands)
Once Islas is a string of islands off the eastern coast of Zamboanga City. Not all islands are open to the public, but those that are accessible are great for swimming, sunbathing, and further exploring. There are designated snorkeling spots for those who want to take a peek into the underwater scene.
The four islands that are accessible to the public are the following: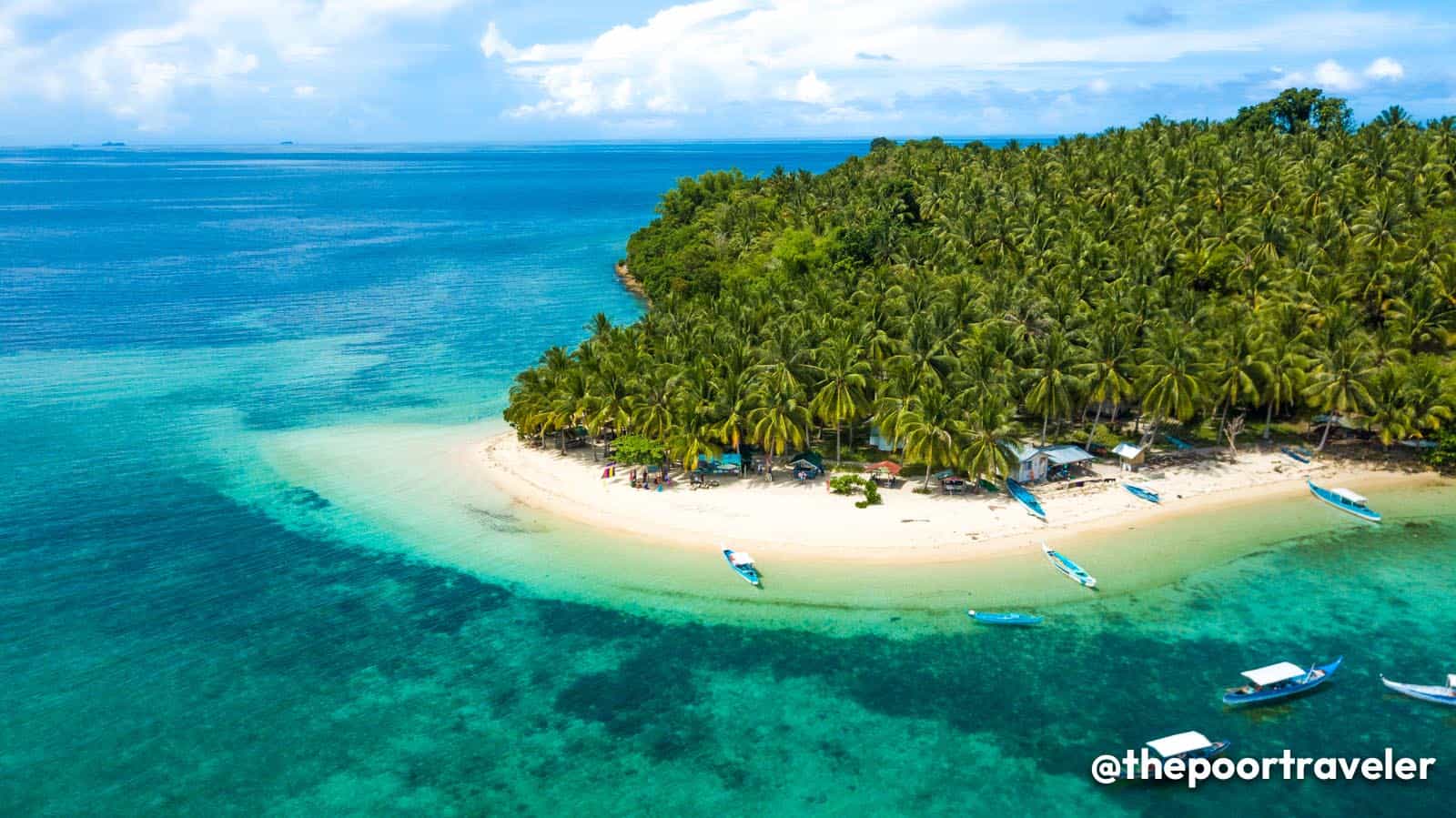 Bisaya-Bisaya Island, with white beach and scenic rocky cliffs. Nearby island also has a natural pool, good for a dip. Buko juice is available.
Buh-Buh Island, known for a seaside mosque.
Baung-Baung Island, with fair sand too.
Sirommon Island, often the lunch stop. Also blessed with fine white sand and a viewpoint.
The islands are only open for day trips. A limit of 200 visitors per day is implemented, so advance registration is required. You need to book online through onceislas@gmail.com one week before your planned visit. Guidelines and steps will be emailed upon booking inquiry. Walk-ins are not entertained.
The jump off point is the Panubigan Ferry Terminal, roughly 1.5 hours from the city center.
Jump-off Point: Panubigan Ferry Terminal in Barangay Panubigan
Operating Hours: 7:00 AM – 2:00 PM (Tuesday – Thursday, Saturday – Sunday); CLOSED (Mondays & Fridays). Note that the schedule might change without prior notice, so check first before going.
Boat Rates: P1,200 (BiBa or Bisaya-Bisaya and Baung-Baung Route, good for 5 pax); P2,000 (Island Cruise, good for 5 pax)
Fees: P100/head (Entrance Fee); P100/head (Environmental Fee); P300 (Guide Fee; good for 5 pax); P150 (Cottage Fee)
---
Zamboanga City Tour
The map of the city center and surrounding areas is dotted with several historic and recreational sites that will provide a glimpse into the city's colorful past. You may visit these independently by taking public transportation, but these are also the common stops of organized tours.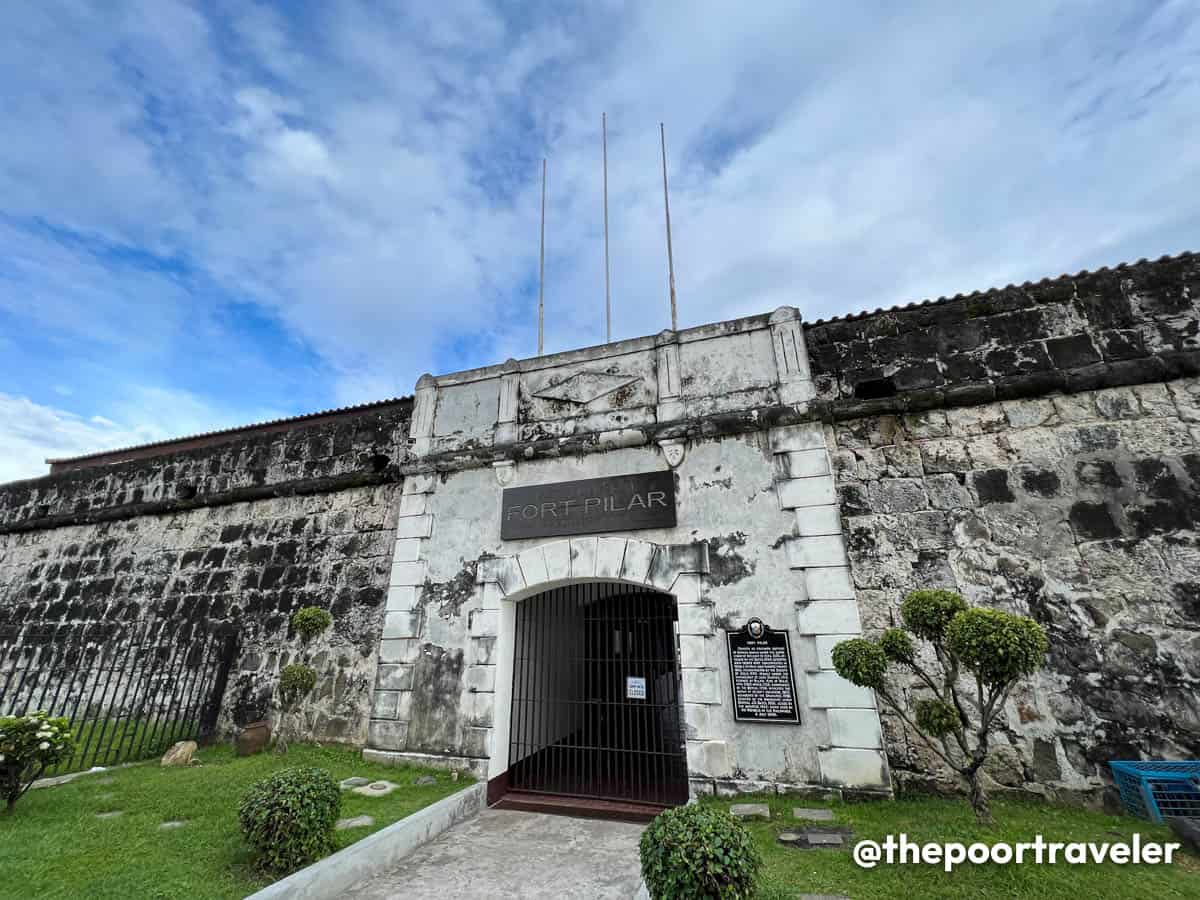 El Museo de Zamboanga, which has two galleries, showcasing the history and culture of the city.
Pasonanca Park, a lovely spacious green space where you'll find Scout Limbaga campsite, a convention center, an amphitheater, an aviary, a floral garden and butterfly sanctuary, and public swimming pools.
Climaco Freedom Park, named after the late Zamboanga City Mayor Cesar Climaco, a local hero who was assassinated in 1984.
Fort Pilar Shrine and Museum, dating back to the 17th century, originally serving as a Spanish military defense post. It cradles an open-air 18th-century Marian shrine — Our Lady of the Pillar — with an altar and stone seating for the devotees who want to pray and reflect.
ZSCMST Bird Sanctuary, a protected area, where great white egrets breed and thrive, located inside the Zamboanga State College of Marine Science and Technology.
Paseo del Mar, a waterfront recreational park lined with souvenir shops, local food vendors, and eateries. Great view of the sunset, too!
Zamboanga City Hall, recognized as a National Historical Site. It was originally used as the official residence of the US Military Governor of the then Moro Province.
---
Heritage Shops & Markets
These shops are also often included in city tours, but we're giving them a dedicated section to highlight them better.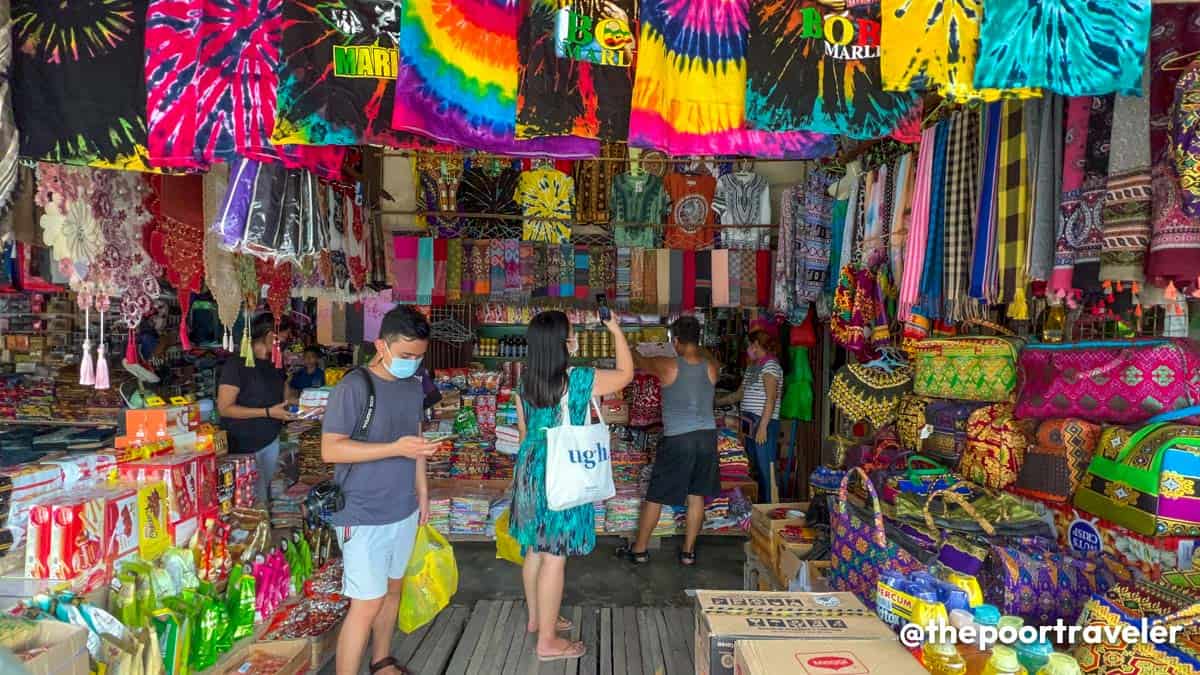 Canelar Barter Trade Center, a shopping center brimming with a wide array of local and imported goods (from Malaysia and Indonesia), including souvenirs, food, clothes, fabrics, and accessories.
Yakan Weaving Village, which harbors local shops selling traditional products and practical accessories including bags, purses, pencil cases, and even yards of Yakan fabrics. You can also watch (or try for yourself!) the traditional process of Yakan weaving.
Aderes Flea Market, located in Guiwan, where you can purchase freshly caught curacha (spanner crabs, a local delicacy), lobsters, shellfish, and other seafood!
---
Merloquet Falls
Located about two hours away from the city center, near the boundary with Zamboanga Sibugay in the north and Zamboanga del Norte in the west, the magnificent two-tiered Merloquet Falls is regarded as one of the most beautiful not only in the region but in the country. The most photographed is the wide terraced drop, creating magical, intricate textured cascades instead of just a smooth straight drop.
Location: Merloquet Falls Road, Barangay Sibulao, Zamboanga City
Admission Fee: FREE
Parking Fee: P20
---
Day Trip to Malamawi Island
Malamawi Island is not in Zamboanga City. It is part of Isabela City in neighboring Basilan province. But is easily accessible from Zamboanga City's port.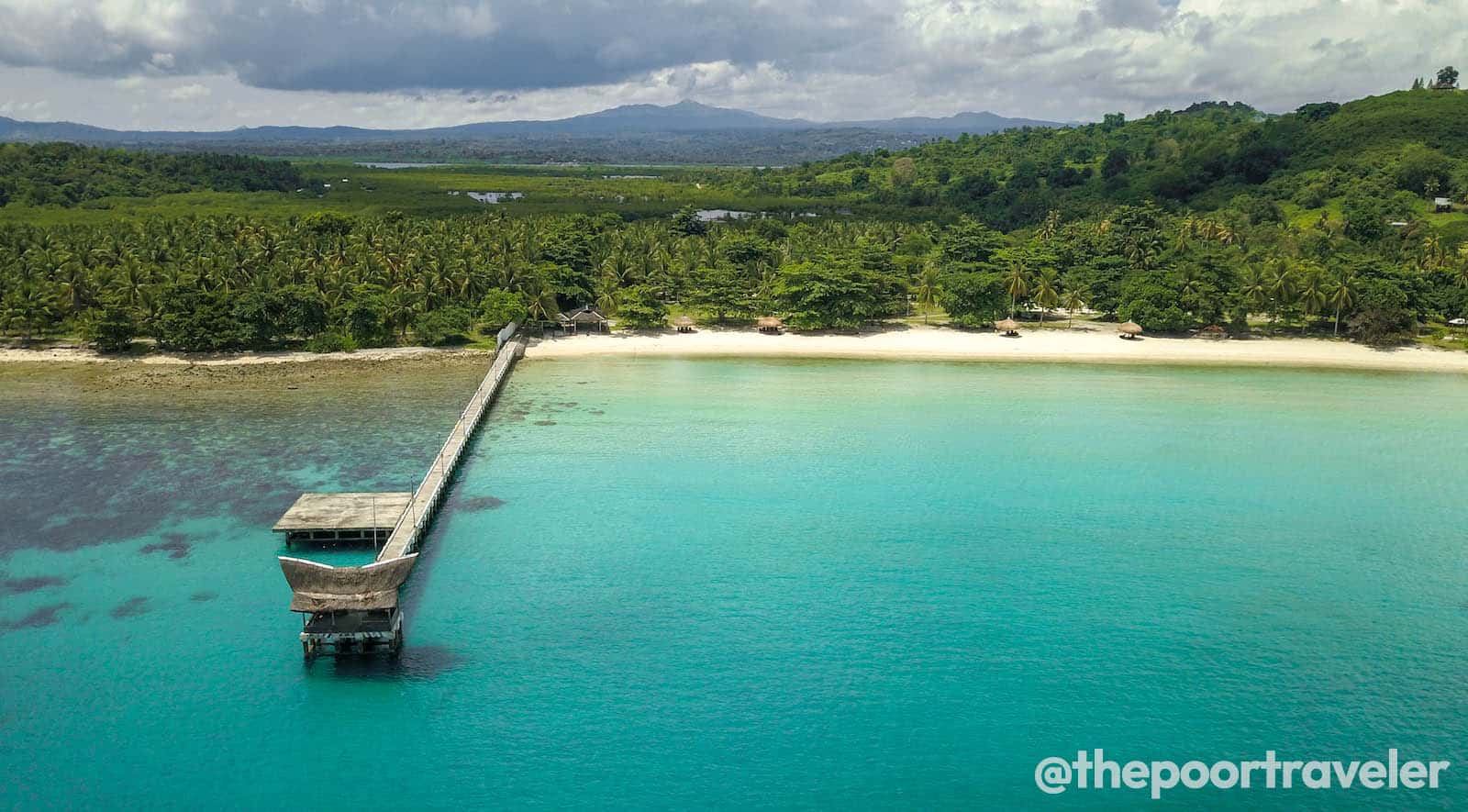 Malamawi Island has a stunning white beach on its northern edge. Formerly called Malamawi White Beach, it is now a private beach and has been renamed Pahali Resort.
Day trips are allowed but you'll need to purchase the cheapest package they have, which is a seafood tray (P2,999, good for 5 pax). Yep, even if you're solo or duo, you'll need to order it to avail of a day trip. But it's delicious!
To book, just message the resort via its Facebook page. Upon arrival in Isabela City, you may register at the Tourist Assistance Center or you may also go straight to the resort.
To get to Malamawi/Pahali Resort from Zamboanga sea port, take the ferry or fast craft to Isabela City. Travel time is around 1 hour 40 minutes. After exiting Isabela Port, turn right to James Strong Boulevard, until find a waiting shed to your right. Here, board a boat to Malamawi Carbon Port (P10). Take a tricycle to Pahali Resort. Fare is P50 per person, one-way.
---
WHERE TO EAT IN ZAMBOANGA
One of the best things about Zamboanga City is the sheer diversity of what it has to bring to the dining table. Thanks to its colorful and complicated history, its cuisine has been a true reflection of the melting pot that the city has become over the years. Here are some of the most iconic food spots that you shouldn't miss and what to order.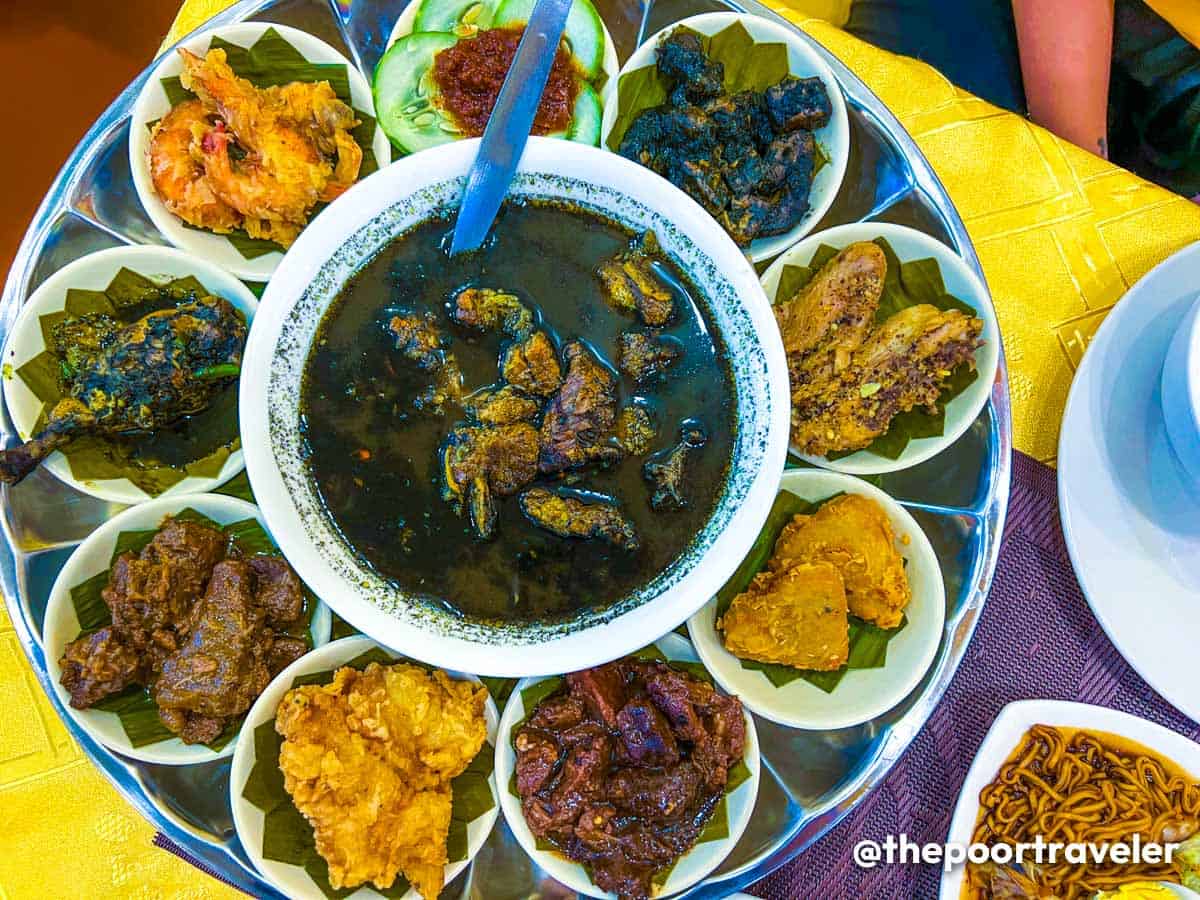 Alavar Seafood Restaurant, best known for curacha (spanner crabs) in their signature Alavar sauce, made with coconut milk, aligue (crab meat), and various spices. It's quite pricey, though. A serving costs P1500-P1700 per kilo, but it's good for at least four persons. An order can have two to four crabs, depending on the size.
Bay Tal Mal, a Moro restaurant. Order their latal (P749), which is a platter of 10 native dishes, from tiyula itum (beef in black soup, made from charred coconut) to beef kulma (similar to the familiar beef curry).
Dennis Coffee Garden, whose roots can be traced back to Jolo, Sulu. It serves traditional Tausug coffee called kahawa sug and a smorgasbord of native merienda items or bangbang sug (P65 each), from rice cakes to deep fried bananas and sweet potatoes.
Jimmy's Satti, a favorite among locals who crave satti, similar to chicken or beef satay, dipped in a sweet and sometimes spicy sauce. A local friend also recommended Andy's Special Satti.
Hacienda de Palmeras Hotel and Restaurant, credited as the inventor of knickerbocker, a cold dessert similar to halo-halo, but with an assortment of fruits like mango, watermelon and pineapple, topped with strawberry ice cream.
Tetuan, where you'll find a street lined with kiosks selling kilo after kilo of delicious lechon! One of the most popular is Prince Tasty Lechon, whose recipe includes calamansi, onions, garlic, pepper and bay leaf. P550 per kilo, P350 per half-kilo.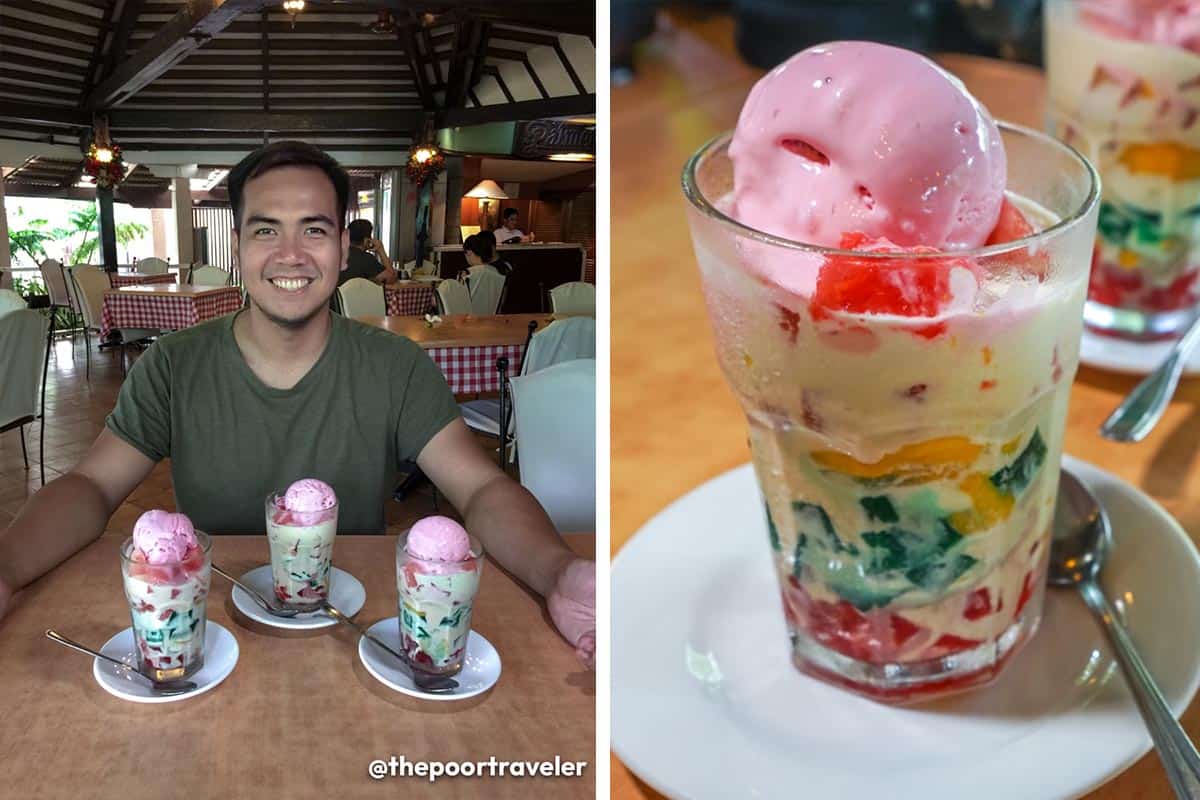 As you explore, don't forget to grab some street food. While Pinoy faves like banana que, fish balls, and kwek-kwek are available, you'll also stumble upon chikalang (purple rice cake similar to pilipit or karioka), pastil (empanada), and mee goreng, especially at hotspots like the RT Lim Boulevard and Paseo del Mar.
For more information about these restaurants and food spots, we have a separate article about it. READ: WHERE TO EAT IN ZAMBOANGA CITY!
---
SAMPLE ZAMBOANGA ITINERARY
Here's a sample 4-day 3-night ZAMBOANGA CITY itinerary with breakdown of expenses. Please note that this itinerary below assumes the following:
You're a party of 4, splitting some of the costs.
You're staying at a hotel in the city center.
You're using public transportation DIY-style for this itinerary. While we recommend joining a guided tour, it's going to be much more costly because we have yet to confirm that join-in group tours are allowed. I don't know which area exactly you will be staying so I set the budget for short-distance tricycle ride at P30/pax. While there is a lower set fare, it's best to have an allowance to compensate for instances when you get charged more.
DAY 1 – ARRIVAL, CITY TOUR
7:45 am – Arrival in Zamboanga
8:30 am – Tricycle to hotel, P100
8:50 am – Drop bags at hotel
09:10 am – Tricycle to Pasonanca Jeepney terminal, P30
09:25 am – Jeepney to Pasonanca Park
10:00 am – Explore Pasonanca Park
11:00 am – El Museo de Zamboanga, P10
11:30 am – Butterfly Sanctuary, P10
12:00 pm – Jeepney to Palmeras
12:30 pm – Palmeras (lunch + knickerbocker), P325
02:00 pm – Jeepney to city center
02:15 pm – Hotel check in, rest
03:00 pm – Tricycle to Fort Pilar, P30
03:15 pm – Fort Pilar & Museum, P20
03:45 pm – Pilar Shrine
04:15 pm – ZSCMST Bird Sanctuary
05:00 pm – Paseo del Mar
06:40 pm – Tricycle to SM Mindpro, P30
07:00 pm – Dinner at Bay Tal Mal, P300/pax
08:30 pm – Back to hotel
DAY 2 – PINK BEACH, CANELAR BARTER
05:30 am – Wake up call
06:30 am – Buy food for lunch & snacks, P200
– (to be packed in reusable container)
07:00 am – Tricycle to Paseo del Mar, P30
07:15 am – Registration/briefing, P25 entrance/terminal fee
08:00 am – Boat to Pink Beach, P250 (P1000/4pax)
08:30 am – Explore Pink Beach
– Cottage rental: P25 (P100/4pax)
10:00 am – Lagoon Tour
– Boat to lagoon entrance, P50 (P200/4pax)
– Yellow boat rental, P150 (P300/2pax)
– Guide fee: P75 (P300/4pax)
11:30 am – Lunch
01:30 pm – Stop at sandbar, P50 (P200/4pax)
01:40 pm – Boat to mainland
02:15 pm – Tricycle to hotel, P30
02:30 pm – Back to hotel to freshen up
04:00 pm – Tricycle to Canelar, P30
04:10 pm – Shopping at Canelar Barter
05:00 pm – Tricycle to Alavar, P30
05:15 pm – Alavar curacha – P500/head budget
07:00 pm – Tricycle to hotel, P30
07:15 pm – Hotel rest
DAY 3 – ONCE ISLAS
05:00 am – Wake up call
06:00 am – Buy food for lunch & snacks, P200
06:30 am – Tricycle to Bus/Van terminal, P30
07:00 am – Bus/Van to Panubigan Crossing, P50-70
08:30 am – Tricycle/Habal-habal to Panubigan port, P30
08:45 am – Registration
– Entrance fee: P100
– Environmental fee: P100
– Guide fee: P75 (P300/4pax)
– Cottage fee: P37.5 (P150/4pax)
– Boat fee: P500 (P2000/4pax)
09:00 am – Island hopping tour
02:00 pm – Tricycle/habal-habal back to highway
02:30 pm – Wait for bus back to city center
– freshen up at hotel after
05:30 pm – Tricycle to Dennis Coffee Garden, P50
06:00 pm – Dennis Coffee Garden, P260
07:30 pm – Tricycle back to hotel, P50
08:00 pm – Rest
DAY 4 – DEPARTURE
06:30 am – Wake up, pack up
08:00 am – Hotel checkout
08:30 am – Tricycle to airport, P100
08:00 am – Flight check in
10:40 am – Flight back to Manila
The above itinerary will cost you around P4500, excluding airfare and accommodations but with some allowance for tips and possible price adjustments.
If you decide to book a double/twin room for P1500 per night (P750/person), prepare to shell out P6750 excluding airfare.
If you're able to snag fares for only P3000 roundtrip, then prepare around P9750 total.
You can drastically reduce your expenses if you're part of a bigger group.
---
FREQUENTLY ASKED QUESTIONS
When is the best time to visit Zamboanga City?
January to May, the driest period.
Zamboanga is a year-round destination. Unlike most regions in the Philippines, the weather patterns here are stable and it is not usually battered by typhoons. That said, the best period for tourists is January to May because it's when the chances of rain are lowest.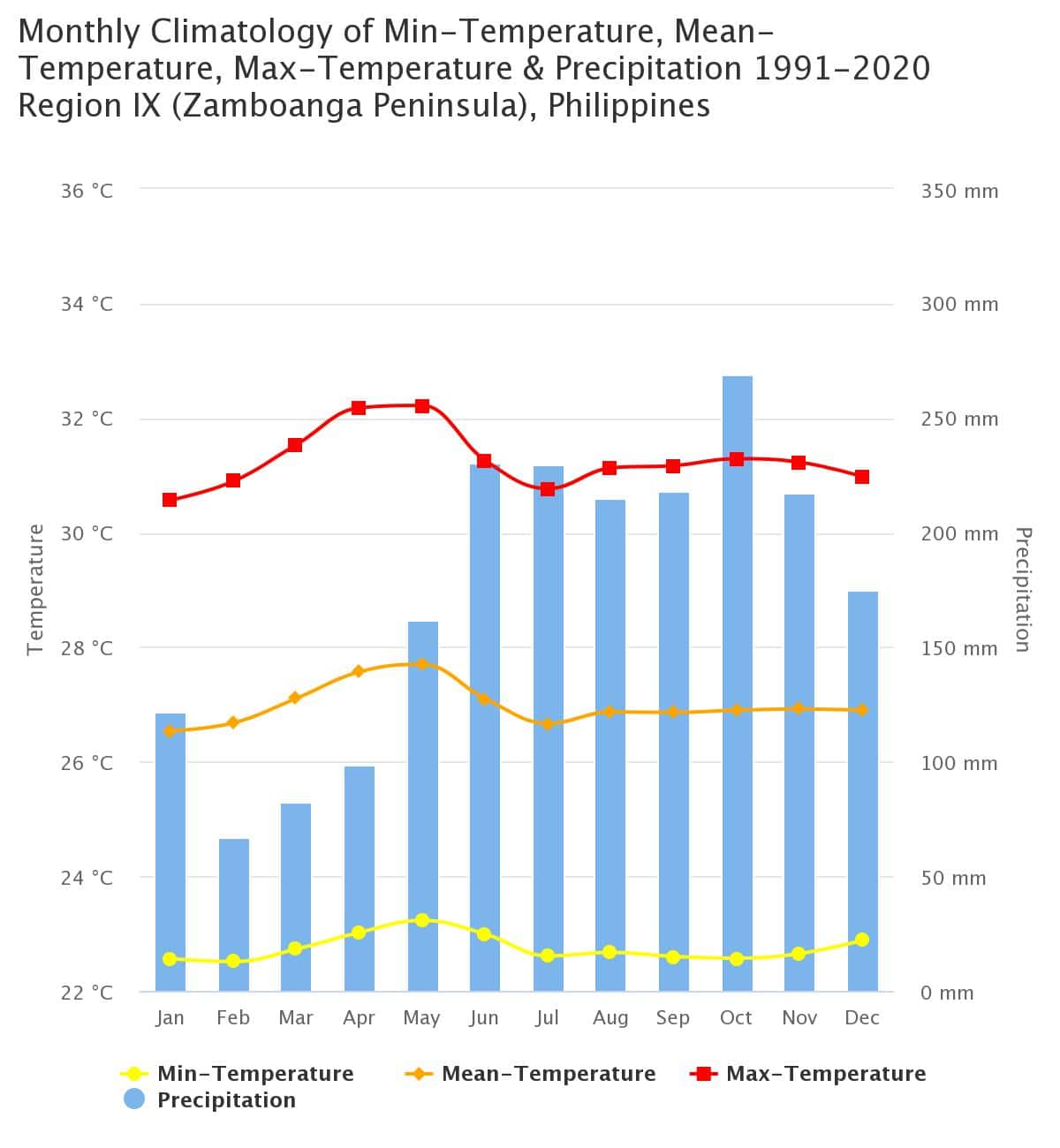 The rainiest period is June-November, peaking in October. But the amount of rainfall in Zamboanga is still considerably low compared to other regions, so it shouldn't cause you much concern. Besides, its wettest month October is one of the best times to visit the city because it's when the Hermosa Festival happens!
Hermosa Festival is the city's fiesta, in honor of their patron saint La Virgen Nuestra Señora del Pilar de Zaragoza, which is believed to be miraculous. It's a month-long festivity that builds up to October 12, the actual feast day. The first two weeks of October are filled with exciting activities like the Regatta, a vinta race!
---
How to say common greetings and phrases in Zamboanga City
The most commonly spoken language in Zamboanga City is Chavacano (or Chabacano), the only Spanish-based creole language in Asia. It is like the "love child" of Spanish and Filipino languages. While most vocabularies of the Chavacano varieties are borrowed from Spanish, the grammatical constructions or structures generally follow other Philippine languages.
Start from the basics such as greetings and useful phrases that you can use while in the city. It is also a good way to interact with the locals and learn more about their culture.
Welcome! – Bienvenidos!
Thank you very much! – Muchisimas Gracias!
Good morning! – Buenas Dias!
Good afternoon! – Buenas Tardes!
Good evening! – Buenas Noches!
I'm sorry! – Perdona mi.
How much is this? – Cuanto esté?
---
How's the data signal in Zamboanga City?
Globe and Smart are strong in the city center but becomes spotty and unreliable in the islands and other remote corners of city. Based on our experience.
We had no data signal for most of our Once Islas tour, especially at Panubigan Port. It suddenly pops up in some islands but they don't usually last, for some reason.
---
What power plug type is used in Zamboanga City?
110V, 60Hz. Type A sockets are most common. Plugs have two flat pins.

---