This travel guide is more about Reykjavik and the day tours that you can take from there. We also included sample itineraries, budget breakdown and recommendations on things to do. If you're planning on visiting other parts of Iceland, this may not be suitable.
Most people think that Iceland is expensive.
Well, I hate to break it to you but, uhm, Iceland is really expensive. Reykjavik, its capital, is probably the most expensive city I've set foot in. It could cost you an arm, but you know what? It will treat your senses to an endless succession of wonder that you will gladly give your other arm for another go at it.
That's not to say that splurging is the only way to go. There are ways to minimize expenses, as we learned during our stay. And that is what we're gonna share in this post.
WHAT'S COVERED IN THIS GUIDE?
Understanding Iceland and Reykjavik
Iceland is remarkable in many ways. It's one of the youngest landmasses on the planet geologically, formed when lava spewed by volcanoes rose to the surface of the ocean and accumulated over millions of years. Iceland rises directly above where new crust is created, the Mid-Atlantic Ridge, with one foot on the North American plate and the other on Eurasian plate, splitting the country apart. Imagine the crazy volcanic activities happening here, adding the latter bit to its nickname, "Land of Ice and Fire."
Iceland is also one of the last countries to be inhabited in Europe. According to tradition, its first permanent settler was the Norwegian chieftain Ingólfr Arnarson who arrived in the island in 874 CE. Yet, it has the world's oldest national parliament that is still in existence, the Icelandic Alþingi (aka Althing or Althingi), the history of which can be traced to 930 at Þingvellir.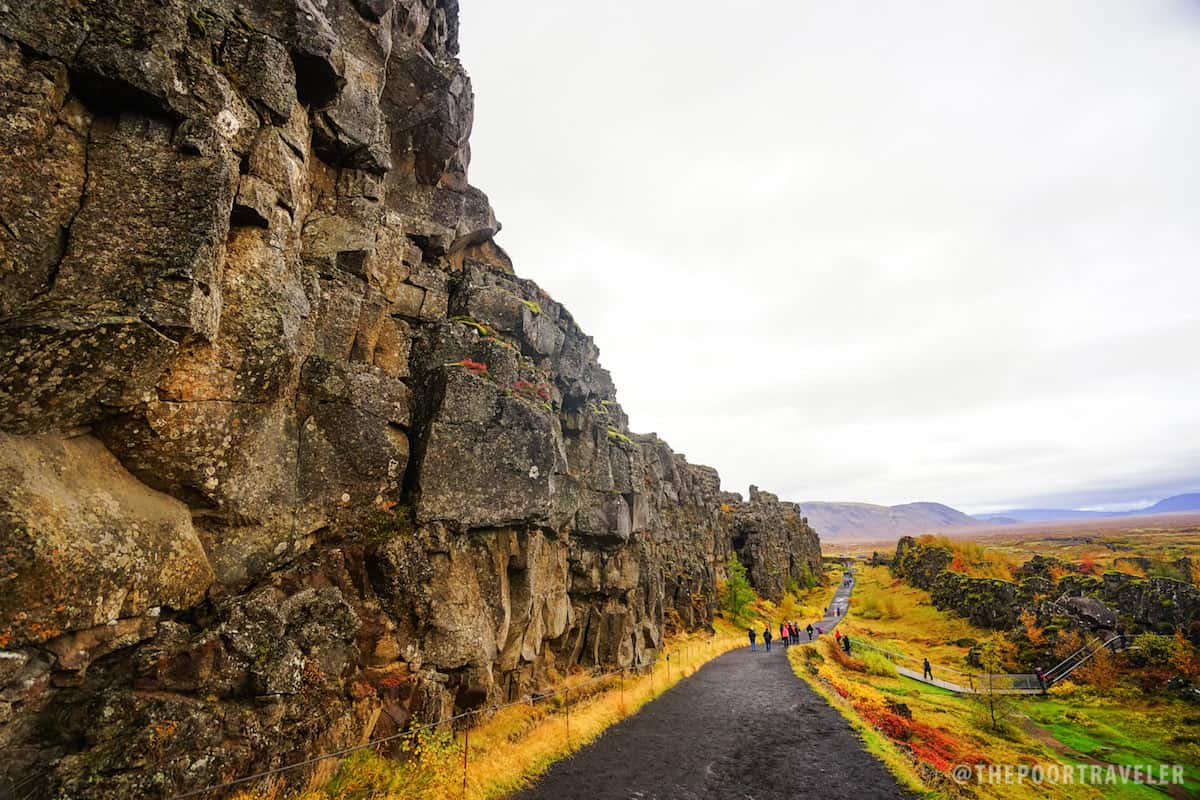 With only over 300,000 residents, Iceland is also one of the most sparsely populated countries in Europe. Two-thirds of the population lives in Reykjavik and nearby areas in the southwest edges of the island. Although it is Iceland's economic and political center, Reykjavik is more like a big town than a city. It has preserved a nostalgic, rustic atmosphere, with no skyscrapers or giant shopping malls around.
Here are more things you need to know about Iceland.
Language: Icelandic, a North Germanic language. It looks intimidating for non-speakers, especially when you see some really lengthy words that are hard to pronounce. But English is the second language and is spoken fluently by almost everyone.
Currency: Icelandic Króna (ISK, kr). 100kr is around EUR 0.76, USD 0.87, SGD 1.2, PHP 47 (as of October 2018).
Cost of travel: Very high. Iceland is an expensive destination. There are ways to reduce the cost, but it is generally expensive especially for travelers from developing countries like us.
Modes of payment: Most establishments accept both credit card and cash, but cash transactions are rare even for small purchases. Snack stands and cafes expect credit card most of the time.
Electricity Info: 230V, 50Hz. Iceland uses Type F sockets, also known as schuko. These are sockets that are indented into the wall and accepts plugs with two round pins including Plugs C and E.

---
When is the Best Time to Visit Iceland
It depends on what you're in Iceland for. If you want to explore MUCH of the country — including the desolate and off-the-beaten-track lands of the north — the summer months of mid-June to early September are ideal. The temperature is pleasant, just playing around 20C, and there's more daylight, which means more hours of exploring. Roads leading to the farthest corners of the island are open, too, and there are more public transportation options. Summer is also considered peak season so prepare for the expensive to be more expensive during this time.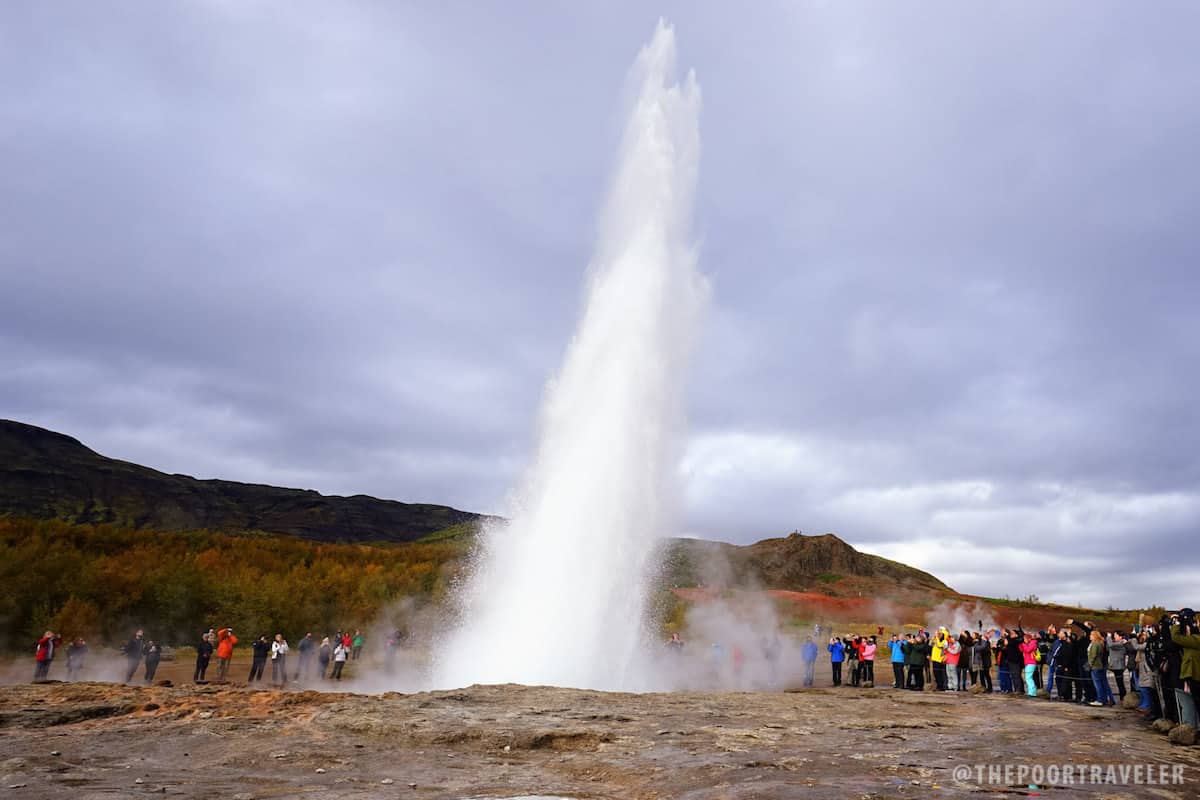 But if you're after the Northern Lights (like I was), you must visit between late September to late March. Reykjavik is the northernmost capital in the world, which means it is also the most accessible city for watching Aurora Borealis. The shoulder months of September, October, and March are great options not just because of the Lights but also because the rates are not as steep and the days are as long as the nights.
If you visit in December-February, prepare for shorter days and average zero degrees.
Note: It DOES feel colder in reality than what the forecast says because of the wind and the rain showers. Iceland's climate is a bit extremely unpredictable. It's sunshiny one time and then raining the next, so make sure you're prepared for the cold (warm clothes!) even when it's sunny when you leave your hotel.
---
How to Get to Reykjavik, Iceland
First of all, know that Iceland is part of the Schengen Agreement, which means you will need a Schengen Visa to visit. Many travel to Iceland as part of a larger European trip, just like we did. (If you're based in the Philippines, and Iceland is the only country you're gonna visit on this trip, you may apply for a Schengen Visa at the Norwegian Embassy in Manila.)
Reykjavik has its own airport, Reykjavik Airport (RKV), but it is used only for flights from and to other Icelandic towns, Faroe Islands, and Greenland.
If you're coming from another country, you'll be landing at the Keflavik International Airport (KEF), which is an hour away from Reykjavik. If your trip to Iceland is part of a longer Eurotrip, the cheapest flights to Reykjavik are usually those coming from London, Copenhagen, and Amsterdam.
If you're coming from Manila, the cheapest flight would be via Turkish Airlines + Icelandair. You'll find ROUNDTRIP tickets for less than PhP 28,000 for March (off-peak, Northern Lights) or for only PhP 31,000 for June (peak season, summer). See screenshots below.
The key is to book waaay in advance. The early bird catches the best fares.
Manila-Reykjavik, March

Manila-Reykjavik, June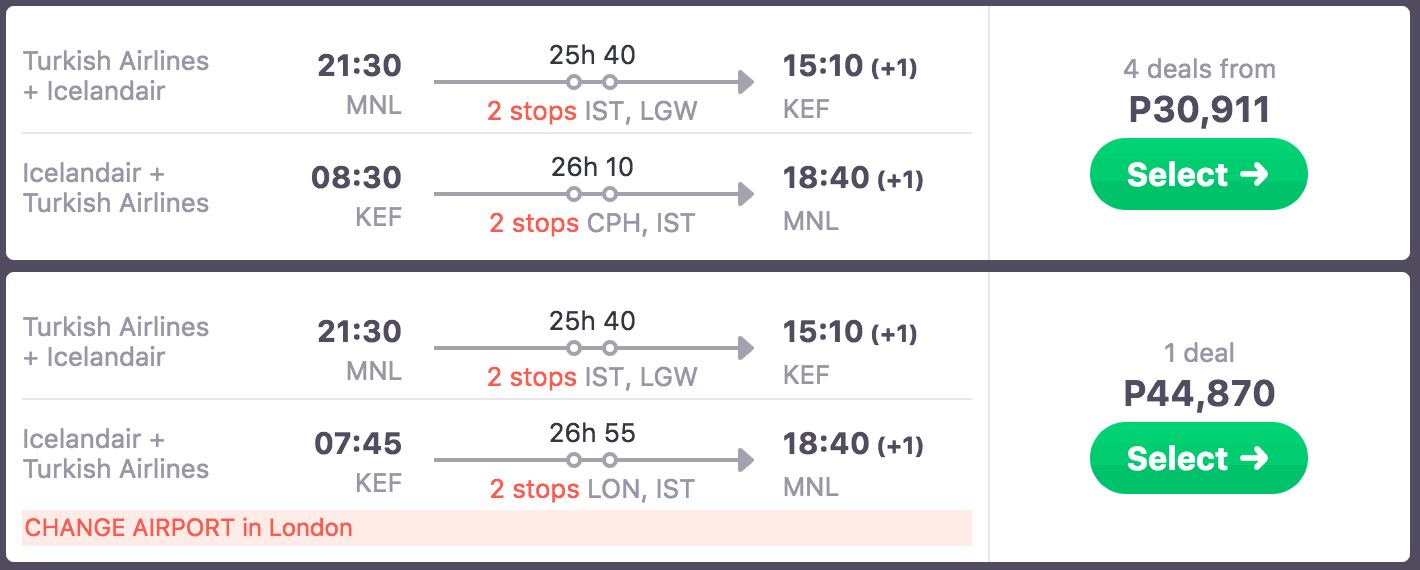 How to Get from Keflavik Airport to Reykjavik City Center
Keflavik Airport is located an hour away from Reykjavik. It's actually a small airport so don't worry about getting lost or not finding your way around.
To get to the city center, you have four options:
Rent a Car
If you can drive and have a driving license, you might want to consider this. I mean, REALLY consider this. Renting a car is by far the cheapest (if you're a party of 2 or more) and most convenient way to get around Iceland. If you're planning on renting a car to tour anyway, you might as well pick it up at the airport. You can arrange this before your flight or rent at the airport. (I'll discuss more details in the section below. Scroll down.)
If you can't drive for whatever reason, you can:
---
Take a FlyBus or Grayline Bus
Most tourists end up taking this because they have very visible booths by the terminal exit. It's slightly pricier than the public bus and they charge more if they drop you off at your hotel. Note that if you choose that they take you to your hotel and if your hotel is located in the Old Town, you will be switching to a smaller mini-bus/shuttle at the terminal because big buses are not allowed in the area. Here are the rates:
GRAYLINE(one-way)
To Grayline Terminal: EUR 20 (ISK 2400)
To your Hotel: EUR 24 (ISK 2900)
FLYBUS (one-way)
To Reykjavik BSI Terminal: EUR 20 (ISK 2500)
To your Hotel: EUR 24 (ISK 3000)
✅ GET YOUR TICKET HERE
---
Take the Public Bus
This is the cheaper bus option. Iceland has a Public Bus System called Strætó, and it runs Bus 55 that plies the Keflavik Airport to Reykjavik route. Just look for the BUS 55 sign outside the terminal. Its final stop is the BSI Umferðarmiðstöðin, which is the city's main bus terminal. You can take another bus or you can walk to your hotel from here. The downside here is that it's not as frequent as the private buses. You may check the timetable here. Fare: 1760 ISK (14.5 Euro, 16.5 USD). Updated fares here.
---
Take a mini-bus or shuttle
There are also other companies like Reykjavik Sightseeing who could take you straight to your hotel without stopping or switching vehicles because they use a smaller shuttle all the way through. Fare: ISK 2990 (EUR 24).
---
Where to Stay Cheap in Reykjavik
If you're going on a road trip around the island, then you shouldn't spend all your nights in Reykjavik. But if you can't drive or not planning on visiting the farther corners of the country, it makes sense to use Reykjavik as your home base because most accommodations are here.
The Old Town is the best place to stay because it's the heart and soul of the city. It's nice to walk around and there are plenty of reputable restaurants.
When we were searching for hotels in Reykjavik, we were shocked. Our visit was in October but the rates were at least EUR 100 (USD 110) per night for a twin or double room at a "budget" hotel. The upscale ones would go over USD 1000 per night.
Dorm beds were cheaper at around USD 25-55 per person (but I snore so scandalously, I wouldn't want to put my roommates through it, haha, so it wasn't an option for me).
I tinkered with hotel booking engines and found that these are NORMAL rates for June-October. You can book private twin rooms at a budget hotel for as low as EUR 55 per night if your travel dates fall within the November to March period.
Anyway, we ended up booking an apartment via AirBnB for only EUR 70 per night (+ EUR 42 service fee). I'll write a separate entry about it soon.
---
Top Hostels in Reykjavik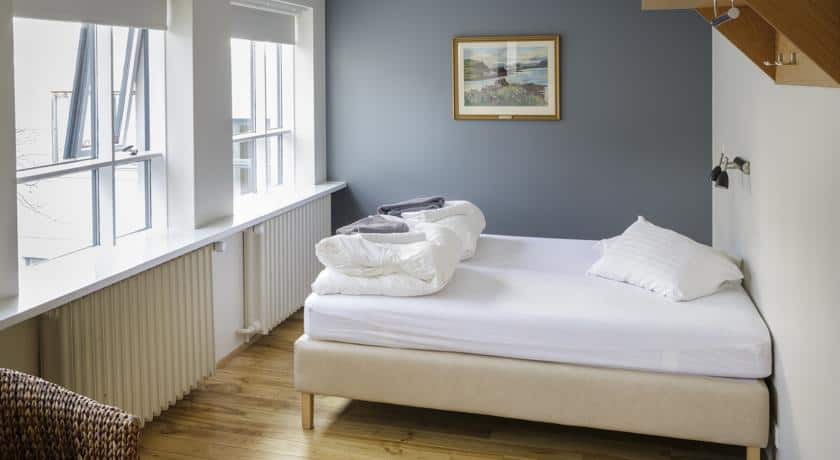 Reykjavik Downtown Hostel
Vesturgata 17, Reykjavik City Center
CHECK RATES
Hostel B47
Baronsstigur 47, Reykjavik, Iceland, 101
CHECK RATES
---
---
How to Get Around Reykjavik City Center
Reykjavik is a small, walkable city. If you want to go around the city, go on foot. Unless the weather is sour or it's extremely cold, of course. Otherwise, WALK.
Should you really need to take the bus, here are the rates:
Single ride: ISK 420
20 ticket card: ISK 8000
1 day card: ISK 1,500
3 day card: ISK 3,500
If you're unsure about what to buy, opt for a single ride first and then try exploring the town on foot and see if you really need to ride the bus from your hotel to your destinations.
---
How to Visit Nearby Parts of Iceland from Reykjavik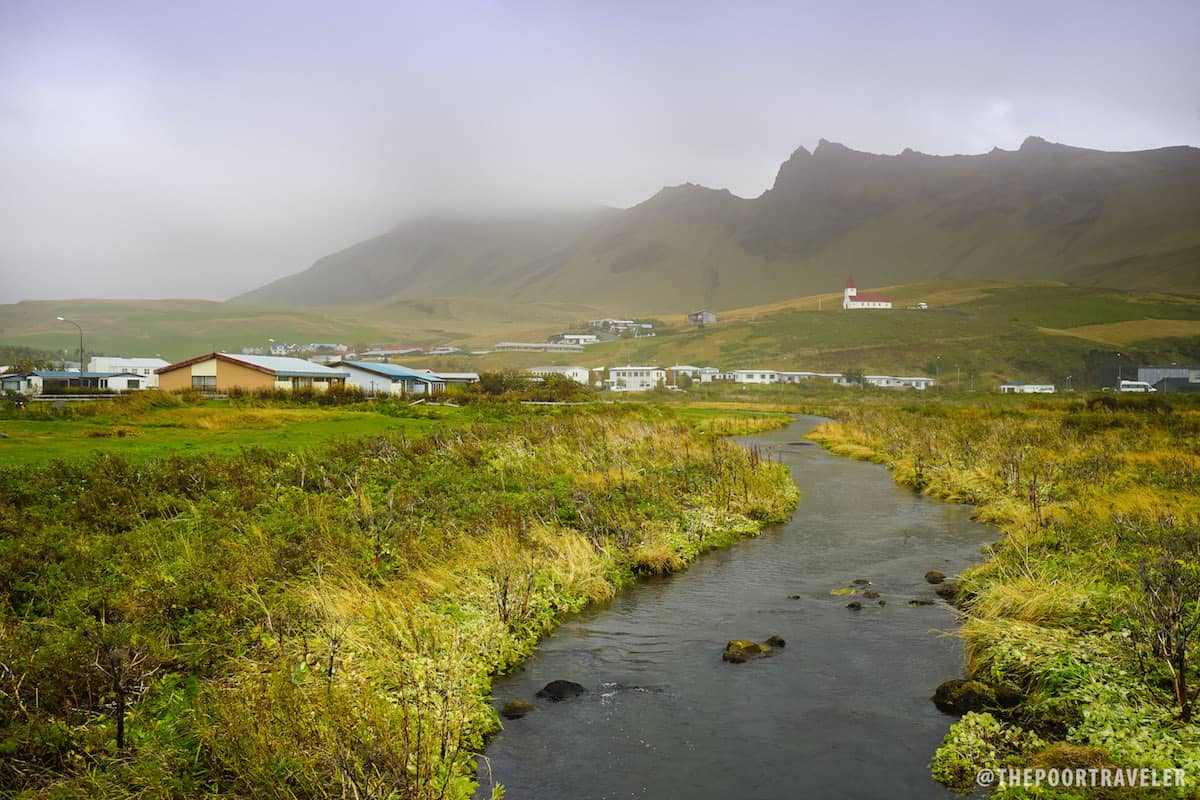 There are no railways in Iceland. Locals usually travel by car or by plane (for long distances within the country). But if you want to see the southern and southwestern parts of Iceland, which are the regions closest to Reykjavik, you have two options.
Option 1: By Car
Like I said earlier, the cheapest and most convenient way to go around Iceland is by car. If you know how to drive and have a driving license, it makes perfect sense to drive. Why? Because public transportation options are scarce and tours are expensive.
Car rental rates usually start at around EUR 100 (ISK 13,000, PHP 5500) for the first day and additional EUR 30-50 EUR for every succeeding day. That's for a Hyundai I10, Suzuki Alto, or similar unit with unlimited mileage and can accommodate up to 4 passengers. A 5-day rental would probably cost EUR 210 (ISK 26,500) and a 6-day rental around EUR 270 (ISK 34,000).
Add petrol/gas cost and insurance (around EUR5 per day), and these would be your only transportation expenses. If you're a group of two or more, that's a lot cheaper than joining group tours, which I will discuss later.
Renting a car gives you not only savings but also flexibility. You can choose your stops and you can even opt to spend the night in another town so you don't have to go to Reykjavik at the end of each day.
---
Option 2: By Bus
If you want to see much of Iceland other than those surrounding Reykjavik but you CAN'T drive, you can purchase a bus passport. This will allow you to hop on and off a bus system that would stop at many key attractions and towns. There are four routes to choose from. The most popular is the FULL CIRCLE passport that will allow you to travel around the country in one direction, which can start and end in Reykjavik. It costs EUR 300 (ISK 37,900).
Here's the catch, it's only available during summer, mid-June to early September. Also, in my opinion, to maximize its value (because it's pricey), it's only ideal if (1) you're staying in Iceland for at least a week, and (2) you want to see the eastern and northern parts of the country. More information about bus passports here.
You may also take the public buses, but bear in mind the schedule for the route you want to take and the frequency of trips. More info here: Iceland Public Bus Schedule.
---
Option 3: Group Tours
If you can't drive and you don't want to wrap your head around bus timings, you can join a group tour. We can drive but we don't have a valid license so we ended up joining group tours instead. Like all the other things in Iceland, it's pretty costly but efficient.
There are many tour operators in Iceland including Reykjavik Excursions, Iceland Excursions, Extreme Iceland, Bus Travel Iceland, and Guide to Iceland. They're offering mostly the same tours and the prices do not vary greatly. The cheapest I found was Reykjavik Sightseeing, but the margin isn't that wide, to be honest. Still, every krona counts so we went with them for our tours.
The tour was pleasant to say the least. The driver serves as the guide, too, and we were given audio guides that automatically play recordings containing more information about the site when we're approaching it. It's pretty cool and handy. The only downside is the very limited time spent at the sites themselves. At the Gullfoss Waterfall, we were given only 30 minutes to explore, which was too tight if we really wanted to see the cascades up close. We were running the whole time just to make sure we would be back in the bus on time. We also didn't take enough photos because of the same reason. Other than that, it was a great experience.
---
Day Tours from Reykjavik (And a Night Tour)
There are a lot of marvelous sites in Iceland that are easily accessible from Reykjavik. But here are the four most popular.
Northern Lights Tour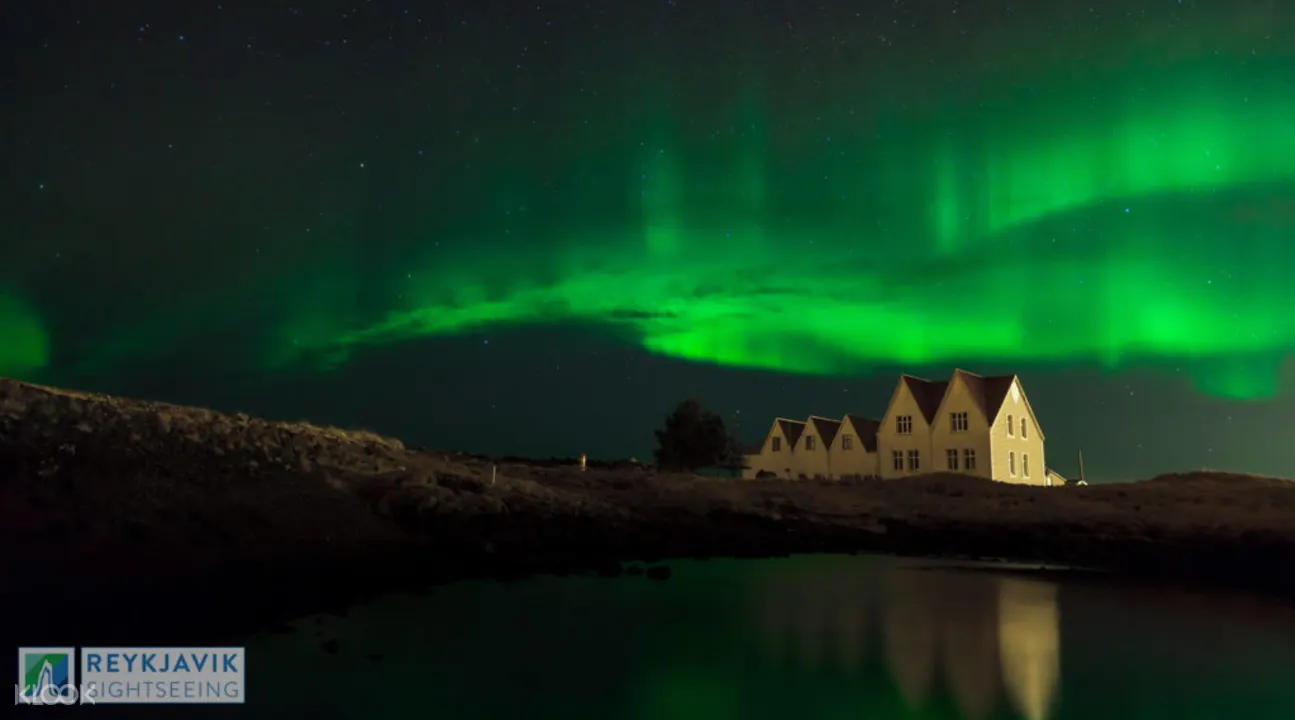 If you're in Iceland between mid-September and mid-March, then you'll have a chance to see the Northern Lights. The tour usually starts at 8pm or 9pm and lasts 3-4 hours. Book this early. This tour should be the first thing you do on your first night in Iceland because it is HIGHLY dependent on the weather and solar activity. There is no guarantee that it will appear. If the conditions are not right and it doesn't appear on your schedule, the tour company will move your trip to the next night and you get to try again for FREE. Booking this on your first night gives you more chances to see it because you can keep on moving it to the next night until the end of your stay in Iceland. If the elusive lights are still too shy on your last night in the island, most companies will give you a refund.
Duration: 3-4 hours.
Rates: ISK 5990 – 6500 (EUR 47-52).
✅ RESERVE A SLOT HERE
---
Blue Lagoon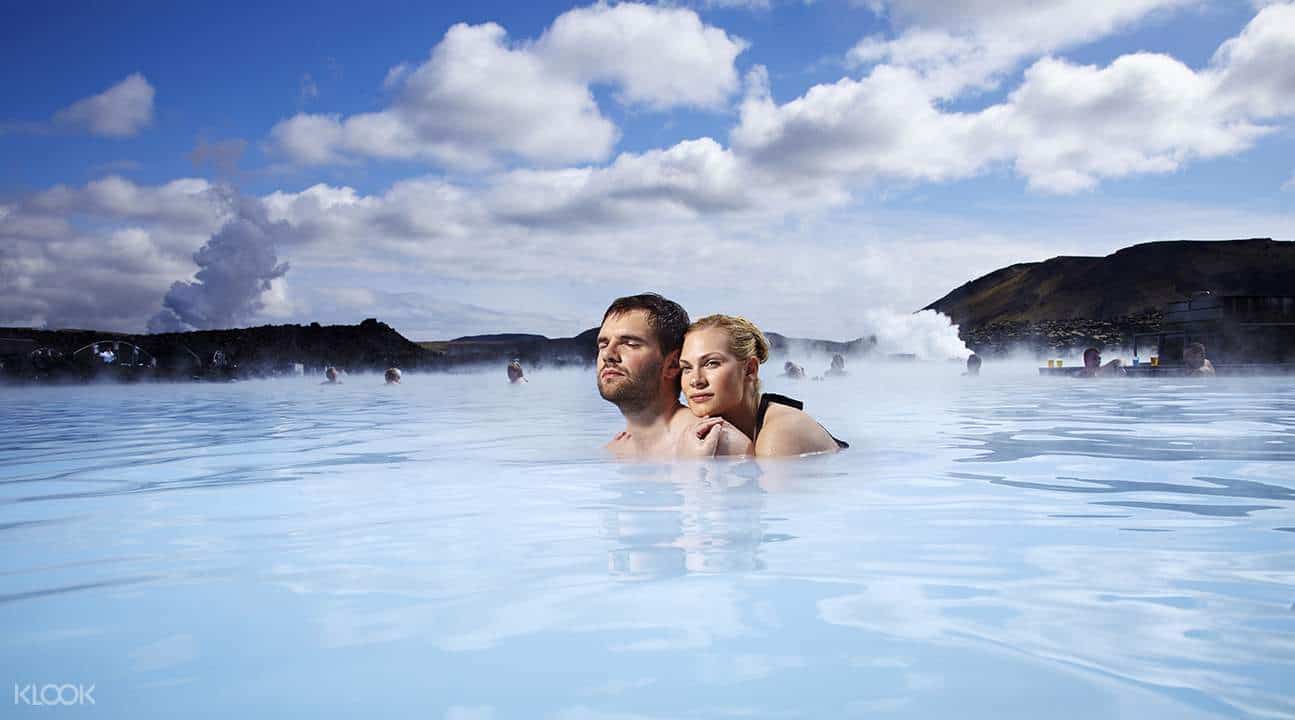 This geothermal spa has emerged as one of the most popular destinations in the country. Situated between Reykjavik and Keflavik, this is ideally visited on your way to the city center from the airport (or vice versa) to save money. There are buses going straight to the Blue Lagoon from the airport. The most efficient way of doing it is if you book your transfers with your ticket. You can have the service pick you up at the airport and drop you off in Reykjavik City Center.
Standard Rates: EUR 40, winter; EUR 50, summer.
Additional EUR 32 for the transfers.
However, if that's not ideal for you, you can also just go on a day tour from Reykjavik. Klook offers roundtrip transfers from Reykjavik with their tickets. Slots are extremely limited so make sure you book in advance.
✅ RESERVE TICKETS HERE
---
Golden Circle Tour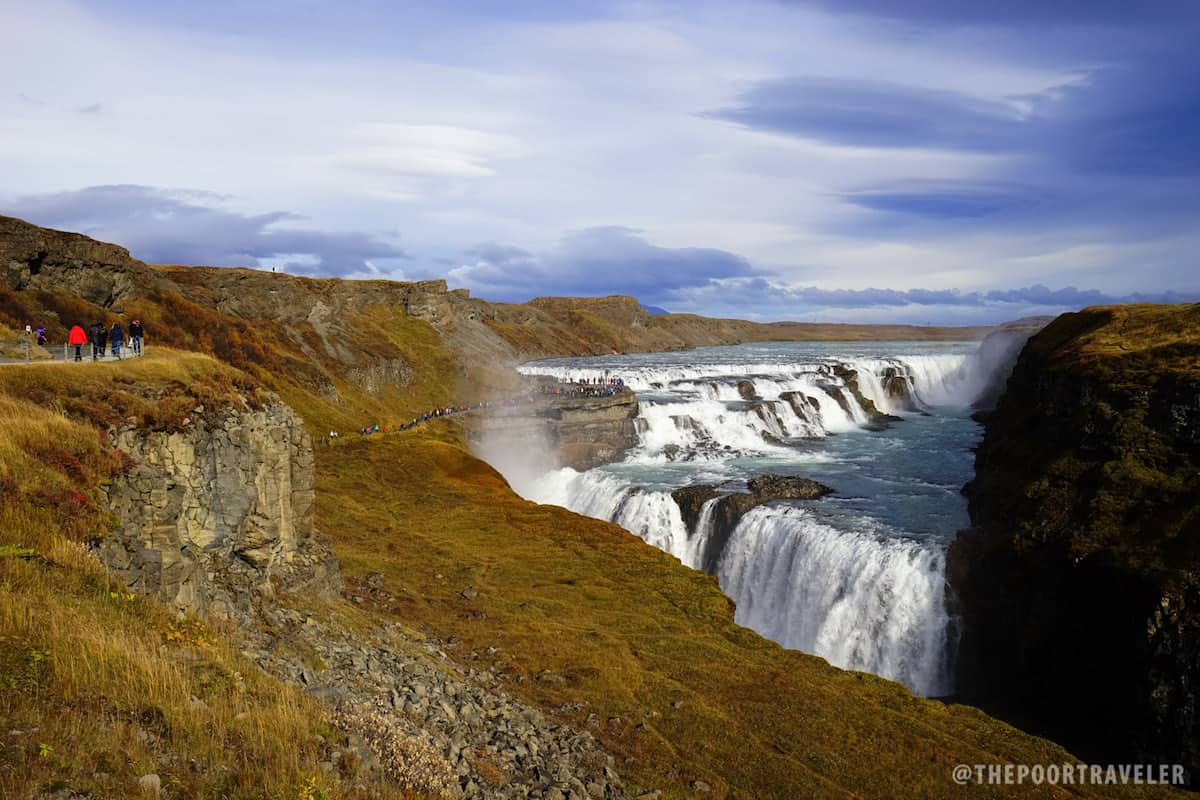 This tour will take you deeper inland to see many of the island's most remarkable sites including the following:
Þingvellir National Park, a UNESCO World Heritage Site where the American and Eurasian plates pull apart;
Geysir Hot Springs, where you can watch the Strokkur Geyser's steaming water shoot skyward;
Gullfoss Waterfall, a spectacular cascade formed as a glacial river plummets 32 meters into a deep canyon;
Kerið, a volcanic crater that was created when a large magma chamber collapsed.
This tour is usually referred to as Golden Circle CLASSIC because other companies combine it with other activities such as a glacier visit and Northern Lights tour (for a lot higher fees).
Duration: 8 hours.
Classic Rates: ISK 9,890-12,000 (EUR 79-95)
Klook's tour is a bit longer, about 9 hours, and at a slightly discounted price!
✅ RESERVE A SLOT HERE
---
South Coast Tour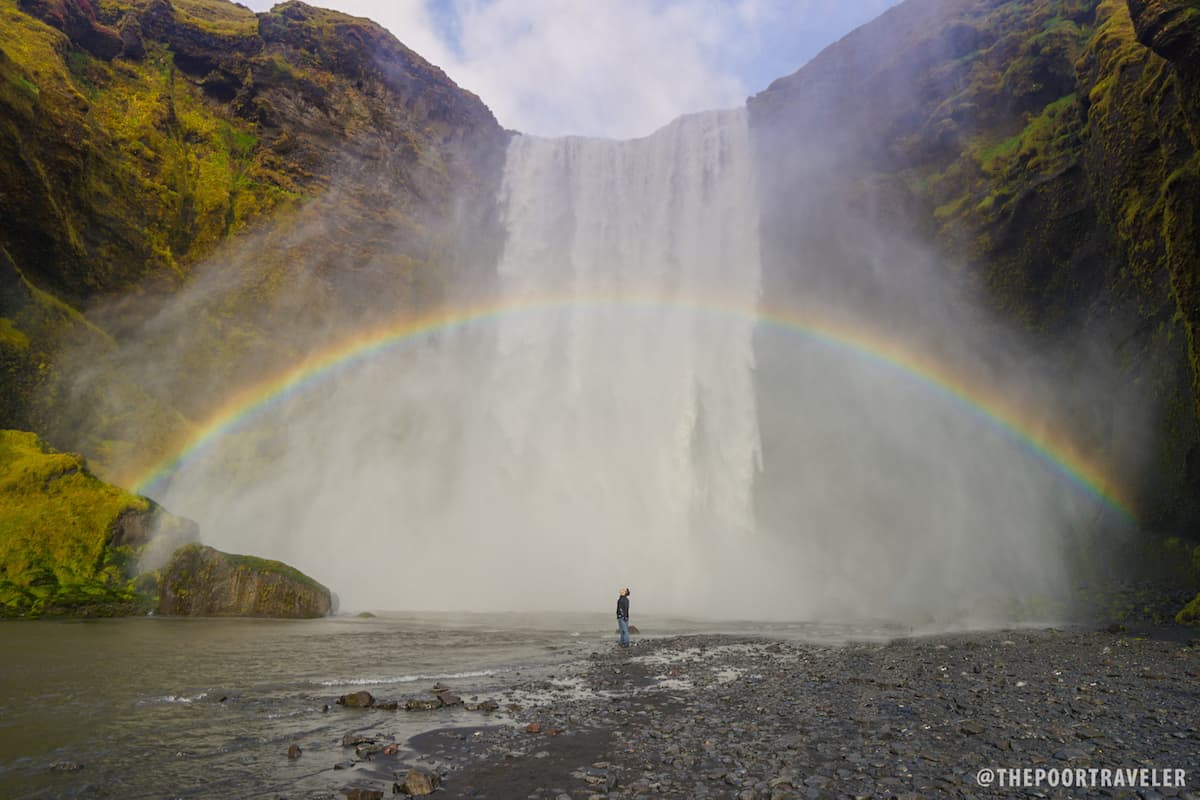 Go on a ride along Iceland's south coast. Here are the stops of this tour:
Reynisfjara Beach, where you can watch the turbulent waves of the North Atlantic slap its black, sandy shore. It's also here that you can get up close with the basalt stacks, a captivating rock formation;
Vík, Iceland's southernmost village. It's small and sleepy (with only 300 residents), but always postcard-worthy. This is usually the lunch stop.
Skógafoss, a rainbow-framed waterfall that never fails to captivate
Seljalandsfoss, a 60-meter tall waterfall that conceals a walking trail behind its cascade. Yep, you can walk around it and behind the water column, but prepare to get wet a little bit.
Eyjafjallajökull, a glacier-capped volcano that messed up Europe's aviation industry a few years ago when it erupted. You won't be getting close to it, just admire it from a distance.
Duration: 10-12 hours
Classic Rate: ISK 12,990-14,000 (EUR 108-112)
You can save 5 euro if you book with Klook. Klook's tour also stop at Skogar Folk Museum!
✅ BOOK THIS TOUR
---
South Coast Tour with Glacier Walk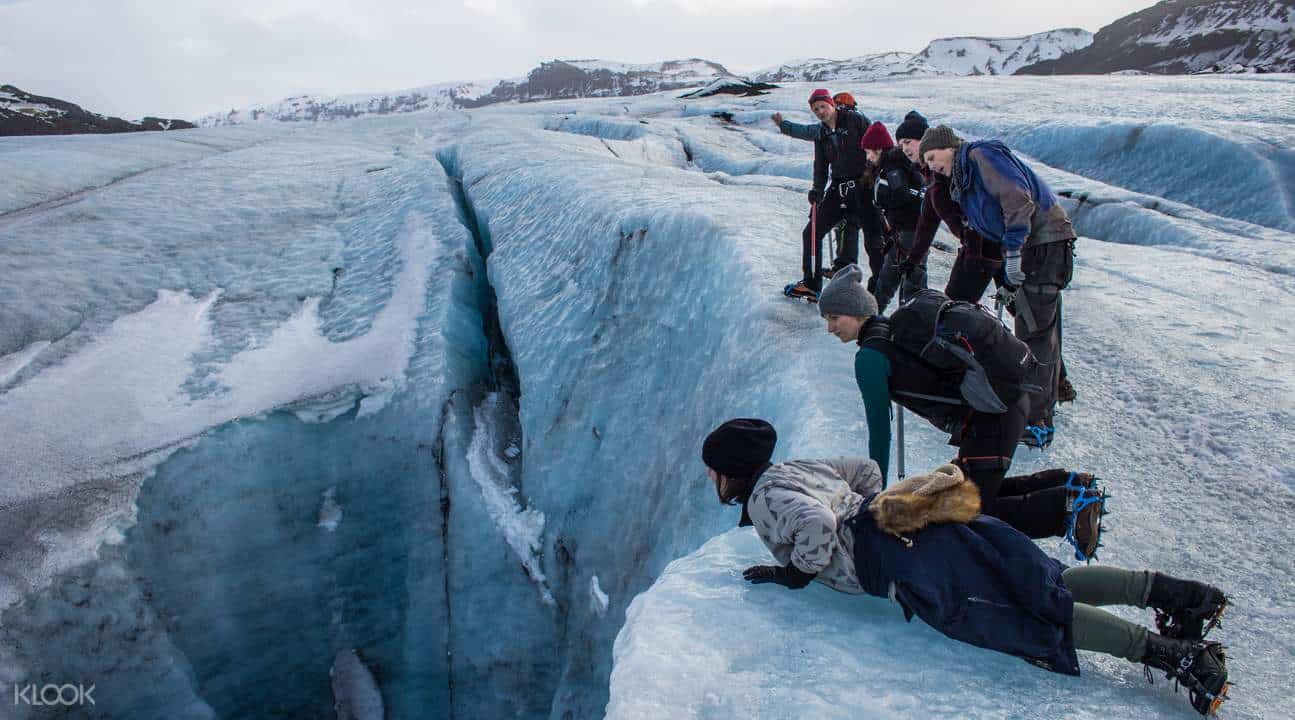 The South Coast Tour is also usually combined with other tours, most often with an hour-long hiking tour of Sólheimajökull Glacier. Standard Rate: ISK 21,990 – 28,000 (EUR 175-220).
But if you book South Coast Tour with Glacier Walk with Klook, you will be paying a bit less than with other travel agencies. Klook's price is only 154 euro as of this writing.
✅ JOIN THIS TOUR
---
Jökulsárlón Glacial Lagoon (Icebergs!)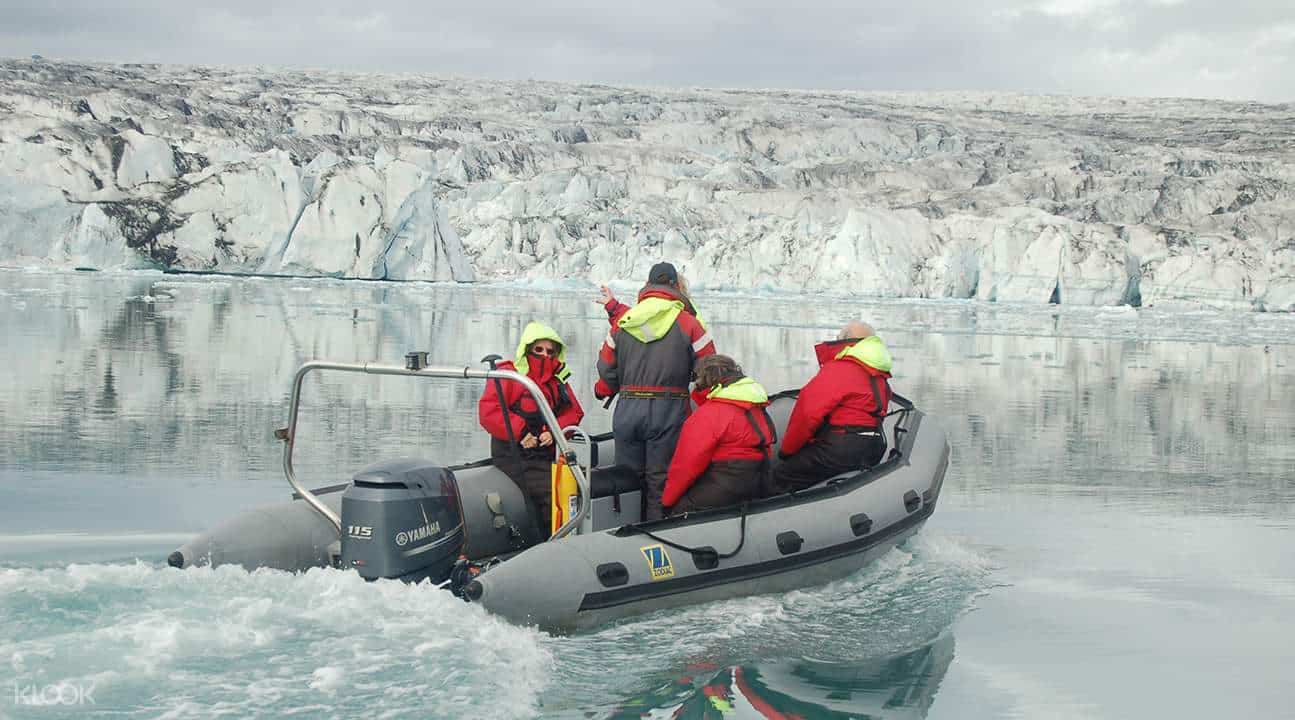 Sail in between icebergs! Usual rate is ISK 23,800 (EUR 190).
✅ BOOK THIS TOUR
---
Other Iceland Attractions
Whale-watching Tour. Go aboard a ship and sail into the northern seas in search of these gentle giants. Rates: ISK 10,000 (EUR 79)
Sea Angling / Fishing Tour. Rates: ISK 14,000 (EUR 110)
Game of Thrones Tour. Visit GOT's locations in Iceland. Rates: ISK 12,000 (EUR 92)
Langjökull Glacier Ice Cave Tour. ISK 31,990 (EUR 254)
Food and Beer Tour. Get a taste of Iceland's delicacies and delicious brews. Rates: ISK 9,000 (EUR 72)
Reykjavik Walking Tour. If you're joining a group tour, rates are around ISK 7000 (EUR 56). But honestly, you can do this on your own. See below.
---
Places to Visit in Reykjavik Proper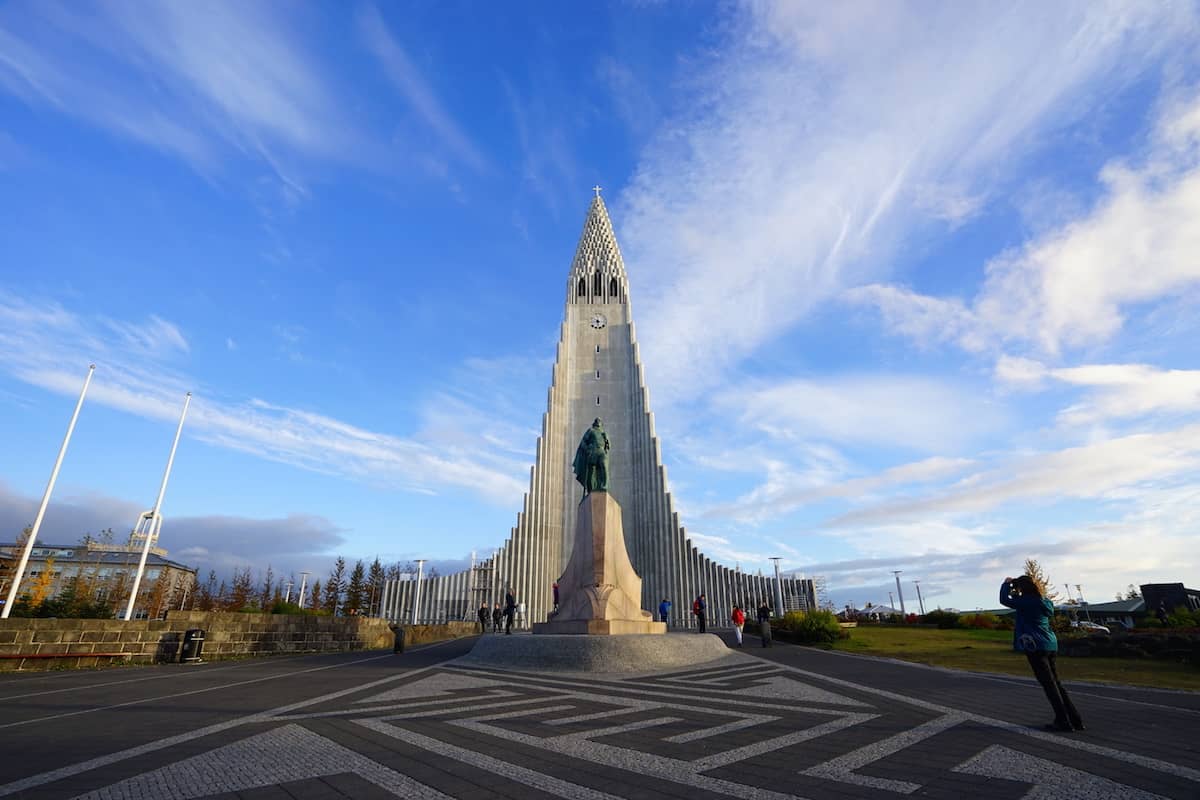 You can do this on foot and on your own. All you need is a map or an app (try Google Maps or Be Iceland app).
Hallgrímskirkja Church. An imposing structure inspired by the basalt columns that Iceland is also known for. Entrance is free of course, but if you want to climb to the tower for a great view of the city, you need to shell out ISK 700.
Icelandic Phallological Museum. It houses the world's largest collection of penises and penile parts (mostly from marine mammals).
Einar Jónsson Art Museum and Sculpture Garden. The entrance fee to the museum is ISK 1000, but access to the Sculpture Garden is FREE. The garden boasts 26 bronze casts of Einar Jónssons work.
City Hall and Tjörnin (The Pond). A great example of late 20th century architecture in Iceland, the City Hall rises from the Tjörnin, where local children and grownups gather to feed ducks and spend some quality time together.
Harpa Concert Hall. An impressive architectural wonder by the harbor, which is the home of the Icelandic Symphony Orchestra.
However, if you want a deeper appreciation of the culture and history of the city, we recommend that you join a group tour!
✅ JOIN THIS TOUR
---
Where to Eat Cheap in Reykjavik
If you really want to save money, the best thing to do is pay a visit to a BONUS supermarket and purchase your food from there. You can even buy raw ingredients if your hostel or AirBnB allows cooking. Prices at Bonus are significantly cheaper than in convenience stores like 10-11, which also sell ready-made sandwiches, donuts, croissants, and cupped noodles.
But if you really want to eat out, know that the city's best restaurants serve fish. It's their specialty, not surprising given the bounty that the surrounding waters provide. In fact, at dinner time, the Old Town's atmosphere is filled with the delicious scent of fried fish, you'll probably gonna crave it.
We were able to ask a few locals (including our AirBnB host Helga) for places that they go to for "cheap" eats (by Icelandic standards). Here are their recommendations that we were able to try.
Messinn. A small restaurant serving Scandinavian dishes. Messinn gave us the most delicious meal we've had on our weeks of traveling in Europe. Order the CURED SALMON (ISK 1100) for the entree and the PAN-FRIED ARCTIC CHAR (ISK 2100) for the main course. DIVINE.
Krua Thai. This small, unassuming eatery near the Hallgrímskirkja Church offers giant plates and bowls of Thai favorites. Food here is so flavorful, it's easy to forget you're halfway around the world from Bangkok. Try their Panang Curry (ISK 1790), Chicken Noodle Soup (ISK 1490), and Spring Rolls (ISK 1550). This is our 2nd favorite resto in Reykjavik; we returned again and again.
Fish and More (Salka Valka). Their signature dish is the Traditional Plokkfiskur (ISK 2400), cod and haddock cooked with onions, herbs, and potatoes, and served with rice, veggies, butter, and rúgbrauð (Icelandic traditional bread). The place is pretty low-key and the menu short, but the servings and flavors big.
Icelandic Fish and Chips. We were hesitant at first because we're not a fan of fish and chips, but as we were walking by, it rained so we decided to just give it a try. It wasn't as expensive as I dreaded it to be. They have this so-called "Recommended Sets," which is a combination of fish (cod, ling, haddock) and a side (potatoes, salad, etc.) for only ISK 1700-ish. The fish was good but the potatoes were on the greasy side.
Bæjarins Beztu Pylsur. It's not a restaurant but a humble stall that offers what many consider the Best Hotdog in Europe (if not the world). We were lining up for it every single day of our stay in Iceland. Price: ISK 420.
Vitabar. This was highly recommended by the locals we met, but we never had a chance to try it. Famous for their Blue Cheese Burger.
Note that Icelandic serving sizes are HUGE. I'm a pretty heavy eater but it's such a struggle for me to finish a dish even when they taste so good because there's just so much food. For example, a single order of Arctic Char at Messinn will give you 3 large chunks of that fish; it's basically good for 2. Helga, our AirBnB host, said that even she would share a dish with a friend because of this.
---
How to Stay Connected in Iceland
The truth is, most accommodations in Iceland have free wi-fi, so connectivity isn't really a problem. Even tour buses have free wi-fi. Hence, I did not include Internet cost in the breakdown of expenses above.
However, I understand that some people want to stay connected ALL THE TIME. If you're based in the Philippines, know that some telcos do not cover Iceland in their DATA ROAMING flat-rate offers and the P500/mb rate applies. For that, you can look for pocket-wifi router.
Flytpack sponsored our connection in Iceland. It gives you unlimited data connection for Iceland (and many other countries) at a price lower than roaming services offered by some telcos and you can connect multiple devices hassle-free. Here are some reasons to consider:
Cost of Flytpack for 5 days in Europe is only P2750.
Because it can connect multiple devices, you can split cost with your companions. If you're a group of 2, that's only P1375 per person.
Sure, you can always use the PERSONAL HOTSPOT feature of smartphones. But if you're using an iPhone to connect through someone else's data roaming, you'll notice that you get disconnected after minutes of being idle. This does not happen with pocket wifi.
The unit comes with a built-in power bank, which ensures you get to use it for an entire day tour without draining the battery.
Each rental comes with a universal adaptor. Super useful!
For more info about Flytpack, check this out.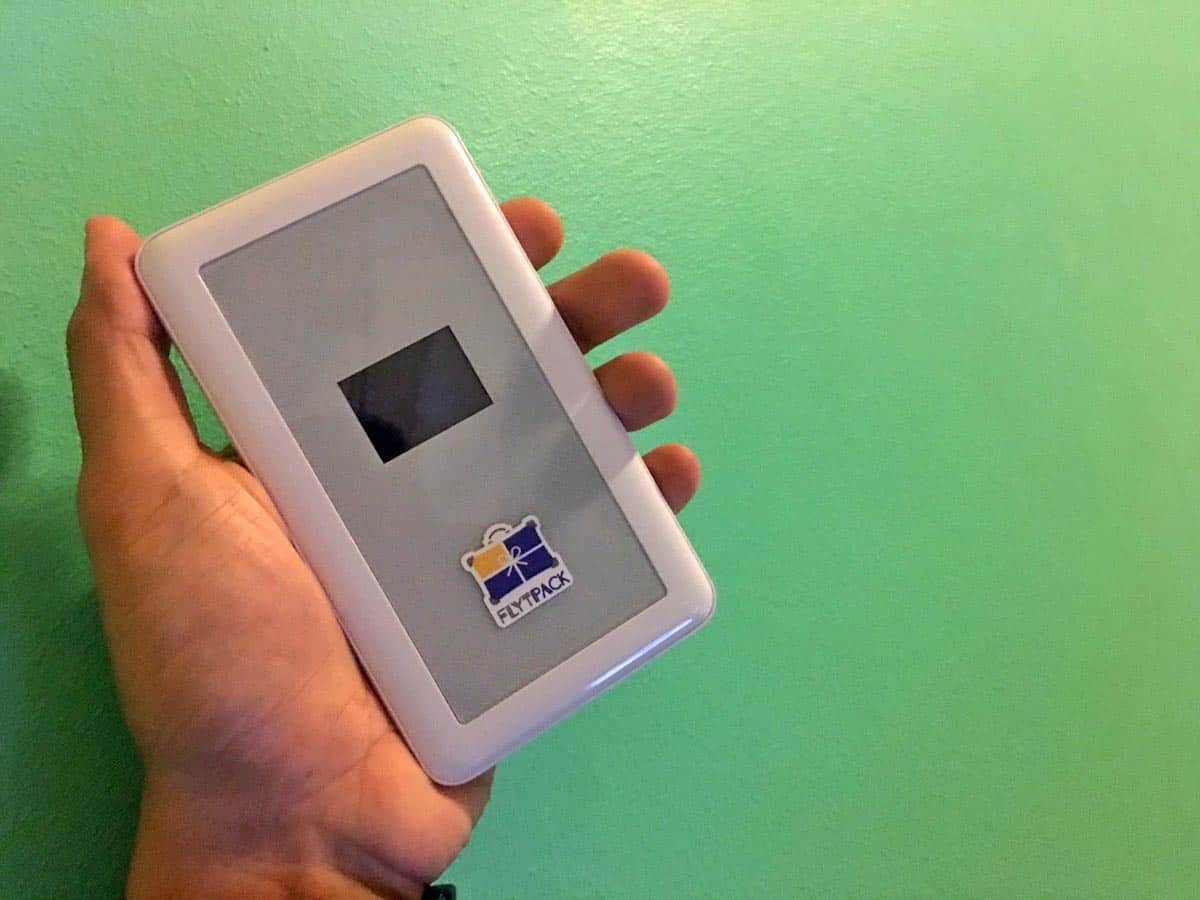 ---
Sample Iceland Itinerary and Expenses
Below are two sample itineraries. The first is for those who are NOT able or willing to drive, the other for those who are. Both itineraries assume that:
You will be staying for 5 days and 4 nights. This is better if Reykjavik is part of a longer Euro trip. If Iceland is the only place you're visiting on this trip, you might want to stay longer.
You will be using Reykjavik as your home base, meaning you will return to the capital at the end of every day to spend the night there.
You will be shopping at the supermarket or convenience store for your meals most of the time but involves occasional eating out.
You are a group of two, which means you are splitting the cost of accommodations and food (and transportation if you're renting a car) with someone else.
Anyway, here they are.
---
Iceland Itinerary A: You're Joining Tours
DAY 1 – ARRIVAL & BLUE LAGOON
Arrival at Keflavik Airport
Blue Lagoon including transfers: EUR 72
Check in at AirBnB apartment: EUR 140 (EUR70 x 4 nights / 2 pax)
AirBnB Service Fee: EUR 21 (EUR 42 / 2 pax)
Shop for Supplies (to cover lunches): EUR 30 (EUR60 / 2 pax)
Northern Lights Tour: EUR 47
DAY 2 – GOLDEN CIRCLE TOUR
Breakfast
Golden Circle Tour: EUR 79
Dinner at Messinn: EUR 25
Thermal Pool: EUR 7
DAY 3 – SOUTH COAST TOUR
Breakfast
South Coast Classic Tour: EUR 103
Dinner at Krua Thai or Icelandic Fish and Chips: EUR 17
DAY 4 – REYKJAVIK TOUR
Breakfast
Thermal Pool: EUR 7
Hallgrímskirkja View: EUR 5.6
Icelandic Phallological Museum: EUR 12 (ISK 1500)
Reykjavik Tour: FREE
Bæjarins Beztu Pylsur Hotdog: EUR 3.4 (ISK 420)
Dinner at Fish and More: EUR 27
DAY 5 – DEPARTURE
Airport transfer: EUR 17
If you follow the above itinerary, you'll be spending roughly EUR 613 (USD 675, PHP 32,755), excluding the airfare and visa fees.
If you're flying from Manila and you're able to snag a P30,000 plane ticket, the total cost is around PHP 62,755 (excluding visa fees).
But if you can drive, you can still reduce the cost! Check out the option below.
---
Iceland Itinerary B: You're Driving
DAY 1 – ARRIVAL & BLUE LAGOON
Arrival at Keflavik Airport
Rent a Car + Gas: EUR 150 (EUR 300 / 2pax)
Blue Lagoon: EUR 40
Check in at AirBnB apartment: EUR 140 (EUR70 x 4 nights / 2 pax)
AirBnB Service Fee: EUR 21 (EUR 42 / 2 pax)
Shop for Supplies/Meals: EUR 30 (EUR60 / 2 pax)
Northern Lights Tour: EUR 47
DAY 2 – GOLDEN CIRCLE TOUR
Breakfast
Þingvellir National Park: FREE
Geysir Hot Springs: FREE
Lunch
Gullfoss Waterfall: FREE
Kerid: EUR 2.4 (ISK 300)
Thermal Pool: EUR 7
Dinner at Messinn: EUR 25
DAY 3 – SOUTH COAST TOUR
Breakfast
Reynisfjara Beach: FREE
Vík: FREE
Lunch
Skógafoss: FREE
Seljalandsfoss: FREE
Dinner at Krua Thai or Icelandic Fish and Chips: EUR 17
DAY 4 – REYKJAVIK TOUR
Breakfast
Thermal Pool: EUR 7
Hallgrímskirkja View: EUR 5.6
Reykjavik Tour: FREE
Bæjarins Beztu Pylsur Hotdog: EUR 3.4 (ISK 420)
Dinner at Fish and More: EUR 27
DAY 5 – DEPARTURE
If you follow the itinerary above, you'll end up spending at least EUR 522.4 (USD 575, PHP 27,915), excluding airfare and visa fees.
If you're flying from Manila and you're able to snag a P30,000 ticket, that puts the total cost at PHP 57,915.
This is a rough estimate, it will still depend on your spending habits. You can still bring down the cost if there are more of you in the group. (Or if you don't eat out at all, but I recommend that you do just to have a taste of their traditional food.)
---
More Iceland Tips for the Poor Traveler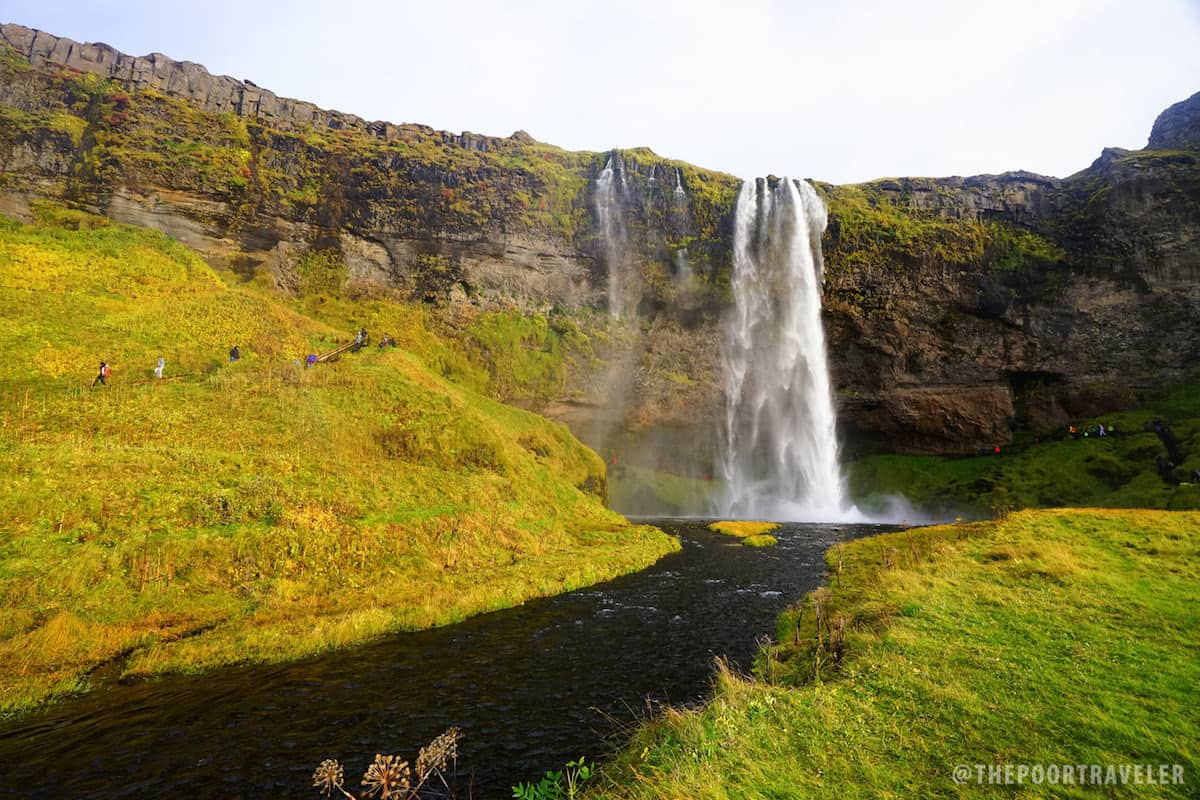 Here are some more tips that can help.
Before you exit the airport terminal, you'll pass by a Duty Free shop. The prices here are SIGNIFICANTLY lower than in the city center. Take advantage of this. Buy what you think would be useful to you at Duty Free.
Goods at supermarkets are SIGNIFICANTLY CHEAPER than at convenience stores. I said that already, but for emphasis.
Tap water is potable. On our first night, we bought a 2-liter bottle of water at a store, but the lovely lady at the counter (looks like she was also the manager) told us, "You do know that tap water is potable in Iceland, right? I just had to say that before I let you purchase this. I think it's only fair."
Hitchhiking is not uncommon in Iceland, but you might be waiting for a long time and it can ruin your plans.
There is a website where locals are calling for possible passengers on a ride-share basis. Basically, you can ride for free but you should pay your share on gas/petrol. Riders can also post calls for car-owners who will be driving to and from the same place. I haven't tried it out myself so I can't recommend it, but you may take a look here.
When you're joining group tours, there will be a lunch stop. Don't feel pressured to eat at the restaurant. You can bring food that you can eat inside the bus. Or you can find a good spot. For example, at the lunch stop in Vik, behind the restaurants, closer to the beach, you'll find benches and a table where you can have your packed lunch. It can be cold, though.
Tipping is not mandatory in Iceland. Locals don't tip, according to our host. But feel free to do so if you're given exceptional service.
Meal servings in Iceland are big. Split the food and cost with a friend. But I've said that already.
This travel guide is a work in progress. I'll be updating this regularly. If you have anything to add or you spot something that needs correcting, let me know! If you have questions, just post a comment below and I'll try to answer when I have time.
Last update: 2️⃣0️⃣2️⃣0️⃣ • 1️⃣ • 1️⃣
First up: 2️⃣0️⃣1️⃣6️⃣ • 1️⃣0️⃣ • 1️⃣8️⃣