Here's our NAGOYA TRAVEL GUIDE, with detailed information on hotel, hostels, tours, and transportation options. We also included a sample NAGOYA ITINERARY. Happy travel planning!
If it isn't too obvious yet, Japan is The Poor Traveler's most-loved destination. Between Yoshke and myself, we have been to the Land of the Rising Sun a total of 30 times. Sometimes, it can be easy for us to think that we've experienced the best that Japan has to offer, but every once in a while, we get slapped hard by a giant something that reads: "You ain't seen nothing yet." And just recently, that something was Nagoya.
When somebody mentions Japan, the first cities that come to mind are Tokyo, Kyoto, and Osaka. Nagoya, more often that not, is an afterthought. I had considered traveling to Nagoya many times before, but then I would see the cost of shinkansen or the time it takes to travel by bus and the plan of going to Nagoya would remain just that — a plan. But here's the thing, Nagoya and its surrounding regions are more than just a side trip destination. It is home to some of the best sights in Japan! The best part, for those who do not have that much time or budget, Nagoya is becoming more and more affordable and accessible.
WHAT'S COVERED IN THIS GUIDE?
UNDERSTANDING NAGOYA
Understandably, when we hear Japanese historic cities, Kyoto is usually the first to mind. But what many foreign tourists don't realize is that the Nagoya area played a key role in Japan's history. At one point in their lives, the country's three most influential warlords and daimyo — Oda Nobunaga, Toyotomi Hideyoshi, and Tokugawa Ieyazu — were based in Owari Province, which is now the present-day Nagoya City and surrounding areas. It is even claimed that Oda Nobunaga himself was born at the Nagoya Castle, although this has been a subject of debates among historians.
Strategically located in between Kyoto and Edo (modern-day Tokyo), Nagoya developed from a small castle town into a powerful stronghold. Today, Nagoya is the capital of Aichi Prefecture and the biggest city in the Chubu Region (also known as Central Japan). Home to over 2 million residents, it is also the fourth most populous city in the archipelago, next only to Tokyo, Yokohama, and Osaka.
Nagoya offers a lot of both urban and cultural attractions: from the Tokugawa period Nagoya castle, Sakae shopping area, and Legoland. It is also a good base for travelers wanting to explore attractions in nearby destinations like the postcard-worthy Shirakawago and Takayama City in Gifu, the Laguna Ten Bosch theme park in Gamagori, and Nagashima Resort (Nabana no Sato) in Mie.
Here are a few more facts you need to know:
Language: Japanese (Nihongo). English isn't widely spoken. However, most signs have English translations.
Currency: Japanese Yen (JPY, ¥). JPY 1000 is roughly USD 9, EUR 7.4, PHP 458 (as of Jan 2018).
Modes of payment: Cash is king in Nagoya and the rest of Japan. But some establishments accept credit cards.
Electricity Info: 100V. Type A sockets and plugs (with two flat pins).

---
WHERE TO STAY IN NAGOYA
As far as tourism is concerned, Nagoya can be divided into four areas: Meieki, Sakae, Osu, and Kanayama.
The most ideal places to stay in the city are following:
Meieki (Nagoya Station area). A lot of the attractions that you can enjoy in this part of Japan are located not in Nagoya but around it. You might find yourself taking the train a lot. This makes the area surrounding Nagoya Station a great place to stay. Nagoya Station will connect you with many other destinations in Shoryudo and Kansai regions, including Chubu Centrair Airport.
Sakae District. Sakae is the shopping and restaurant district of the city, so you'll not run out of things to enjoy here. Most tourist attractions like Oasis 21, Nagoya Castle and Nagoya TV Tower are located. It also has a major bus terminal, which is directly connected to the airport and other destinations in Central Japan.
When it comes to accommodations, Nagoya is less expensive than Osaka or Tokyo. Still, expect some variations in prices depending on the season. For backpackers and long term travelers, you can find hostel dormitories that offer a bed for as low as ¥2000. If you want your own room, budget hotels can provide one for under $60 per night.
---
Top Nagoya Budget Hotels
Here are the top-rated budget hotels on Agoda as of March 2019.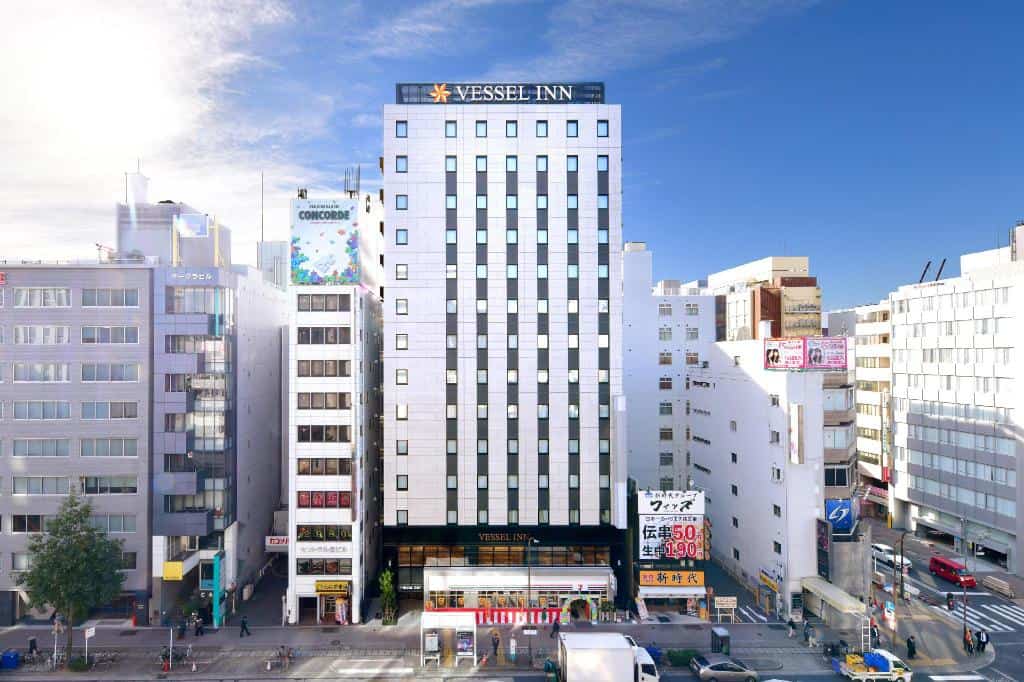 ---
Top Nagoya Hostels
Here are the top-rated hostels on Agoda as of March 2019.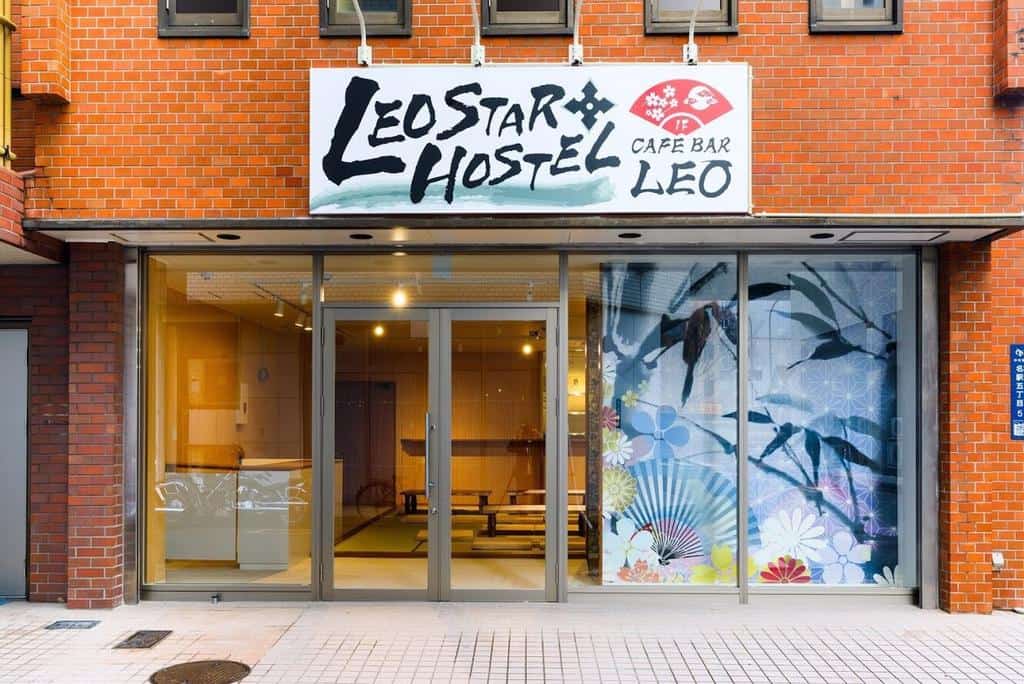 Photos above were provided by the hotels via Agoda.
---
HOW TO GET TO NAGOYA
There are two airports serving Nagoya: the Nagoya Airport and the Central Japan International Airport. These are separate airports, so don't confuse them with each other.
Nagoya Airport (NKM) is also sometimes referred to as Komaki Airport or Nagoya Airfield. This used to be the main gateway to Nagoya until 2005 when Centrair was opened. It is situated 20 minutes away from the city center. However, there is only one commercial carrier that operates here, which is Fuji Dreams Airlines.
Central Japan International Airport (NGO) is also known as Chubu Centrair International Airport or simply Centrair). It is now the primary gateway to Nagoya and the rest of Central Japan. It is also the biggest in the region, serving over 11 million passengers a year.
If you're flight originates outside Japan, then you're most likely flying in via Centrair. So when we mention "airport" in this post, we are also very likely referring to Centrain and NOT the other airport.
---
MANILA TO NAGOYA
The cheapest direct flights from Manila are offered by JetStar. Here's a sample random search on SkyScanner.
Flight time is 5 hours and 10 minutes.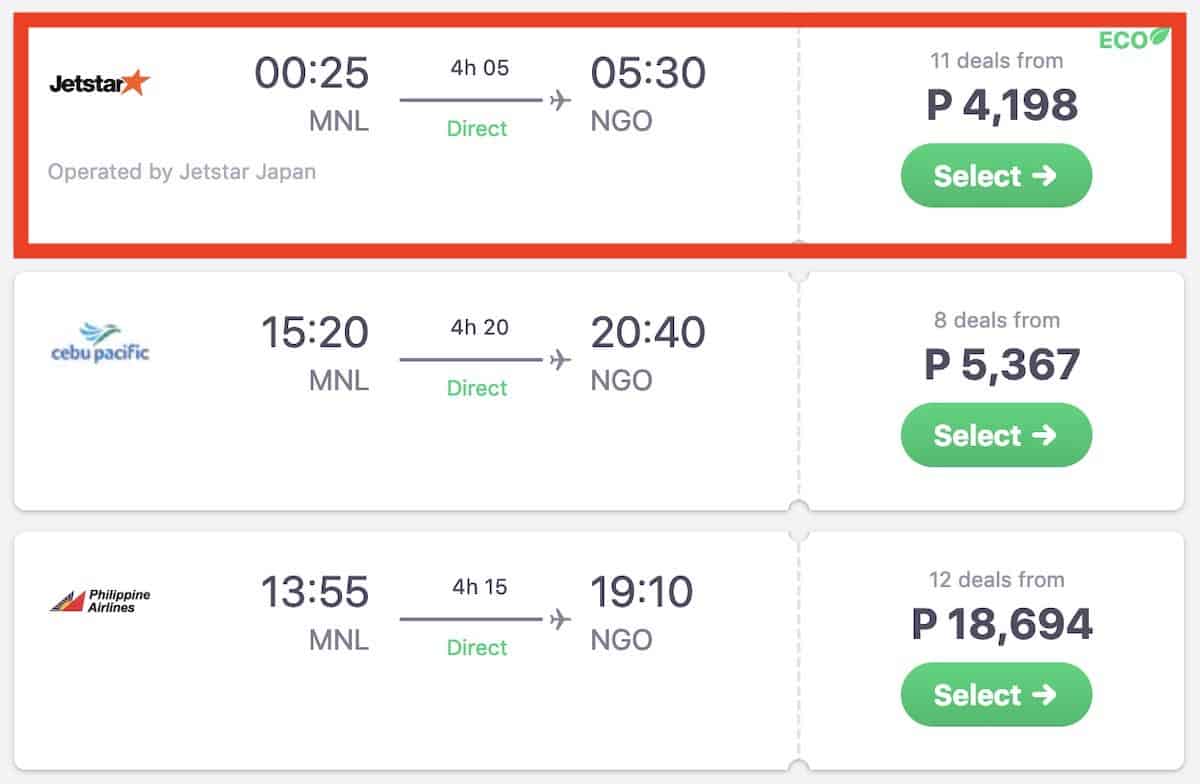 TOKYO TO NAGOYA
BY BUS. From Tokyo, the cheapest way to reach Nagoya is by bus. Willer Express runs daily buses from Shinjuku Station or Shinjuku Bus Terminal in Tokyo to Nagoya Station or Meitetsu Bus Center (also in Nagoya). Willer's bus stop labeled Nagoya Station isn't really at the station itself but at NTT Nishinihon Noritake biru (West Japan Noritake Building) along an adjacent road. Travel time: around 6 hours. Fare: ¥3700-¥4200.
BY SHINKANSEN. If you're coming from Tokyo Station, take the Shinkansen to Nagoya Station. There are 3 types of Shinkansen that ply this route: Nozomi, Hikari, and Kodama. Nozomi is the fastest, taking only about 1 hour 20 minutes. The second fastest is Hikari, around 2 hours. The slowest shinkansen is Kodama, 2 hours 40 minutes. However, please note that Nozomi trains are not covered by JR Pass. Fare is almost the same at around ¥6260. An additional seat fee is required: ¥4620 to ¥4830 for a reserved seat; ¥4100 for an unreserved seat. Total cost for an unreserved-seat journey is around ¥10,360.
BY PLANE. All Nippon Airways (ANA) and Japan Airlines (JAL) have direct flights from Tokyo to Nagoya for around ¥7000. Travel time: 1 hour. It's a good price, but also consider the journey to and from the airport.
---
OSAKA TO NAGOYA
BY BUS. Willer Express Bus runs trips from Osaka City Air Terminal (OCAT) in Namba or Umeda Sky Building to Nagoya Station Noritake (or NTT Nishinihon Noritake biru or West Japan Noritake Building along an adjacent road). Travel time is 3-4 hours. Fare: ¥2000-2500.
BY SHINKANSEN. From Shin-Osaka Station, you can take the shinkansen to Nagoya. You'll find 3 types of bullet trains: Nozomi, Hikari, and Kodama. Note that Nozomi trains do not accept JR Pass. Travel time is 53-70 minutes. Fare: ¥3350. An additional seat fee is collected: ¥2480 for unreserved seat, ¥3000 for a reserved seat. Total cost for an unreserved-seat journey is around ¥5830.
BY TRAIN. At Osaka-Namba Station (different from Namba Station), take Kintetsu Limited Express Train to KINTETSU-NAGOYA Station. Travel time: 2 hours 10 minutes. Fare: ¥2360. Seat Fee: ¥1900.
If you're also visiting Kyoto, Nara or Mie, you might want to consider getting a KINTETSU RAIL PASS and just take the train. This pass will give you unlimited access to the Kintetsu Railway network, which covers much of the Kansai Region and Nagoya.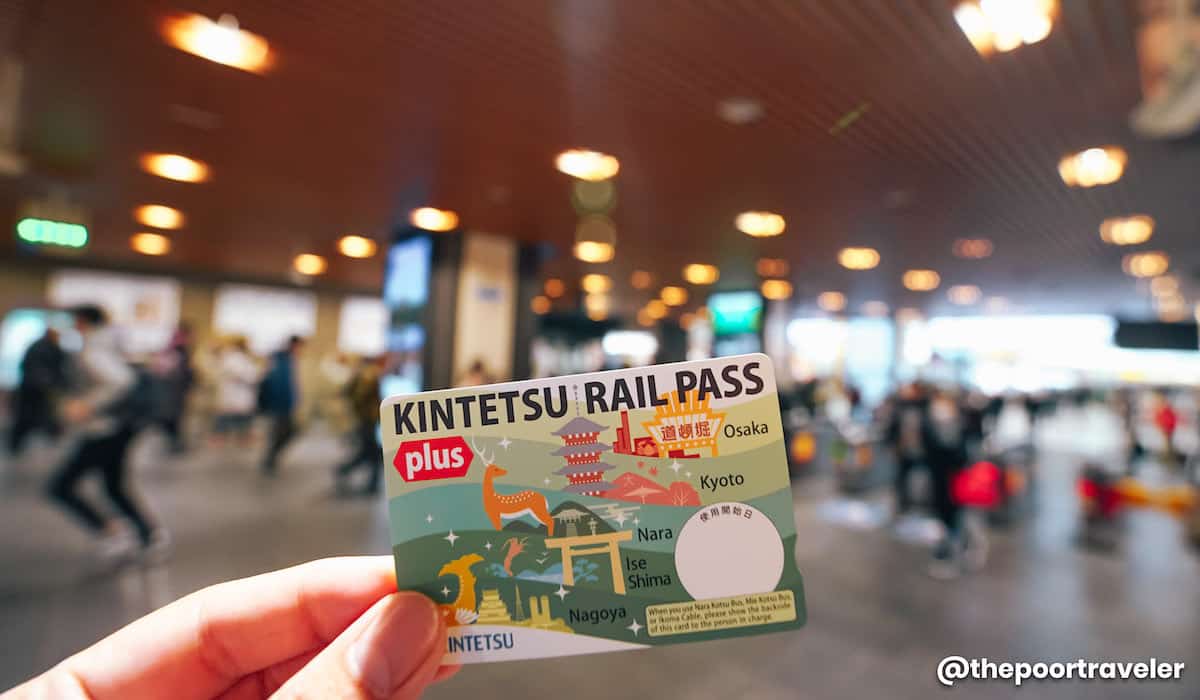 There are two pass types that cover both Osaka and Nagoya.
KINTETSU RAIL PASS (regular), which is valid for 5 days for Kintetsu train lines. Cost: ¥3600.
KINTETSU RAIL PASS plus (emphasis on the plus), which is valid for 5 days for Kintetsu trains as well as buses in Nara and Mie areas. Cost: ¥4800.
Both types can work on the Limited Express train that connects Osaka and Kyoto, but it covers only the fare. You will have to shell out for the seat fee.
The KINTETSU RAIL PASS also gives you special deals and discounts at various attractions and stores in Kansai and Nagoya including BIC Camera stores and Nabana no Sato. For the complete list of participating establishments, visit this page.
Because the KINTETSU RAIL PASS is valid for five days, the itinerary below is best added to your Nagoya or Nara itinerary. This way, you can really maximize the pass.
✅ RESERVE A PASS HERE!
---
Chubu Centrair Airport to Nagoya City Center
By Train
The Chubu Centrair Station is connected to a train station, which is part of the Meitetsu Airport Line. At the Arrival Hall of the Airport Terminal, simply walk to an area called ACCESS PLAZA, which is where you'll find the train station.
You can ride any of these trains to get to the city center:
Regular Train. This may be local or semi-express train. It takes a relatively long time because it makes a lot of stops along the way. No reservation required.
Travel time: 48-60+ minutes
Fare: ¥870
Limited Express Train. Makes much fewer stops. These trains have both reserved and non-reserved seats.
Travel time: 37 minutes.
Fare: ¥870 (additional ¥360 if you choose to reserve a seat)
μ-SKY (MU SKY) Limited Express Train. Running at 120km/hr, this is the fastest option. All seats are reserved so an additional ¥360 charge applies on top of the fare.
Travel time: 28 minutes.
Fare: Fare: ¥870 + ¥360 reserved seat fee
On Hyperdia, the airport station is tagged as "CENTRAL JAPAN INTERNATIONAL AIRPORT" while the Meitetsu Nagoya Station as "MEITETSUNAGOYA".
By Bus
You can also travel by bus. Take the Meitetsu Airport Limousine Bus to get to several parts of the city. The bus leaves Platform #6 of the Centrair Bus Terminal and makes stops at a few areas in the city including Sakae and Fushimi-cho before terminating at Meitetsu Bus Center at the Meitetsu Nagoya Station.
Travel time: 50 minutes to Sakae and 78 minutes to Meitetsu Nagoya Station.
Fare: ¥1200 (adult), ¥600 (child)
There's a bus every hour from 08:15 am to 10:15 pm.
For a step-by-step guide and full schedule, read: CENTRAIR AIRPORT TO NAGOYA CITY CENTER.
---
WHERE TO RENT POCKET WI-FI IN NAGOYA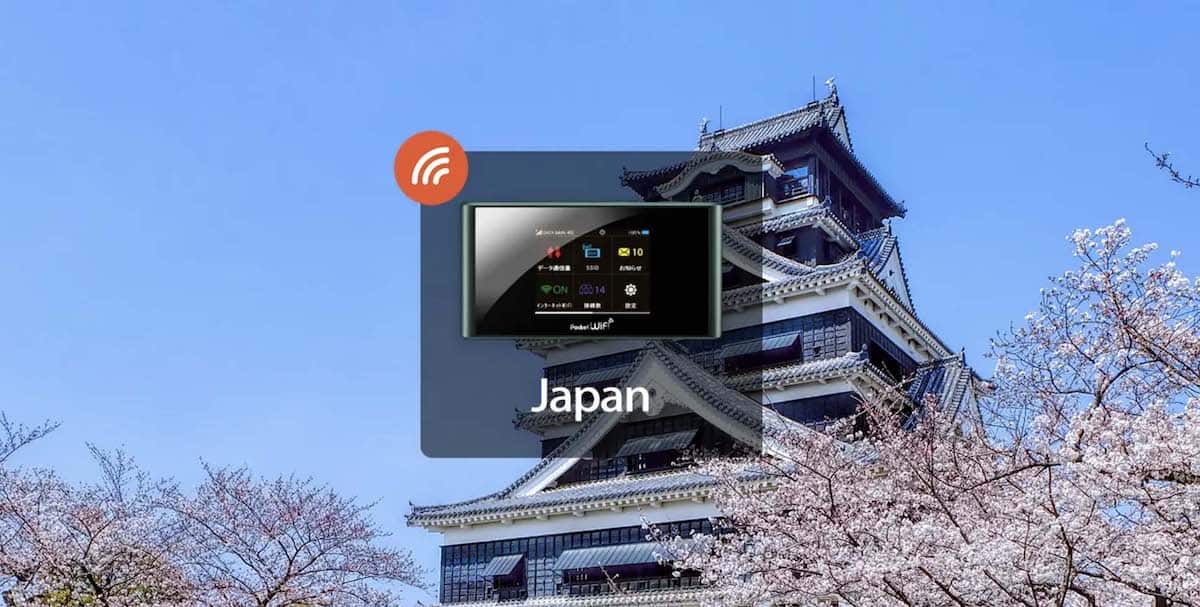 For tourists, language barrier exists in Japan. Getting lost is fun sometimes but not when you have limited time and working within a limited budget. It helps to stay connected online so you could easily use Google Maps, Hyperdia, translator app, and currency converter.
You can rent a pocket wifi easily so you're connected to the Internet as you explore. Pocket wi-fi rental units get sold out fast so it's best to reserve one even before your trip. Just reserve online via Klook and pick it up at Centrair Airport so it's convenient for you. Klook's pocket wi-fi offer the following:
LTE
Unlimited data
Can accommodate up to 5 devices
Battery life: 9 hours
Airport pick up and return
If your entry airport is different from the exit airport, it's completely fine too. Just indicate your entry and exit points when you book. They have a list of covered airports, but most major airports in Japan is included.
If there is no available pocket wifi on your travel dates, you can also consider a 4G DATA SIM.
✅ RESERVE A POCKET WIFI HERE!
✅ BUY A DATA SIM CARD HERE!
---
THINGS TO DO IN NAGOYA
Legoland Japan

The first ever Legoland amusement park in Japan! The outdoor park is divided into seven (7) themed areas: Miniland, Factory, Bricktopia, Adventure, Lego City, Knight's Kingdom, and Pirate Shores. It also features a rotating Observation Tower, offering you a view of the whole park. Most attractions and rides are for kids, but there are some that adults would enjoy too.
Entrance Fee: ¥4,700; Free (children below 2 years old)

Getting There: From Nagoya Station, take the Aonami Line train to Kinjofuto Station. Travel on foot to Legoland from Kinjofuto Station. It will take around five minutes on foot to reach Legoland from Kinjofuto Station.
✅ RESERVE A PASS HERE!
---
Nagoya Castle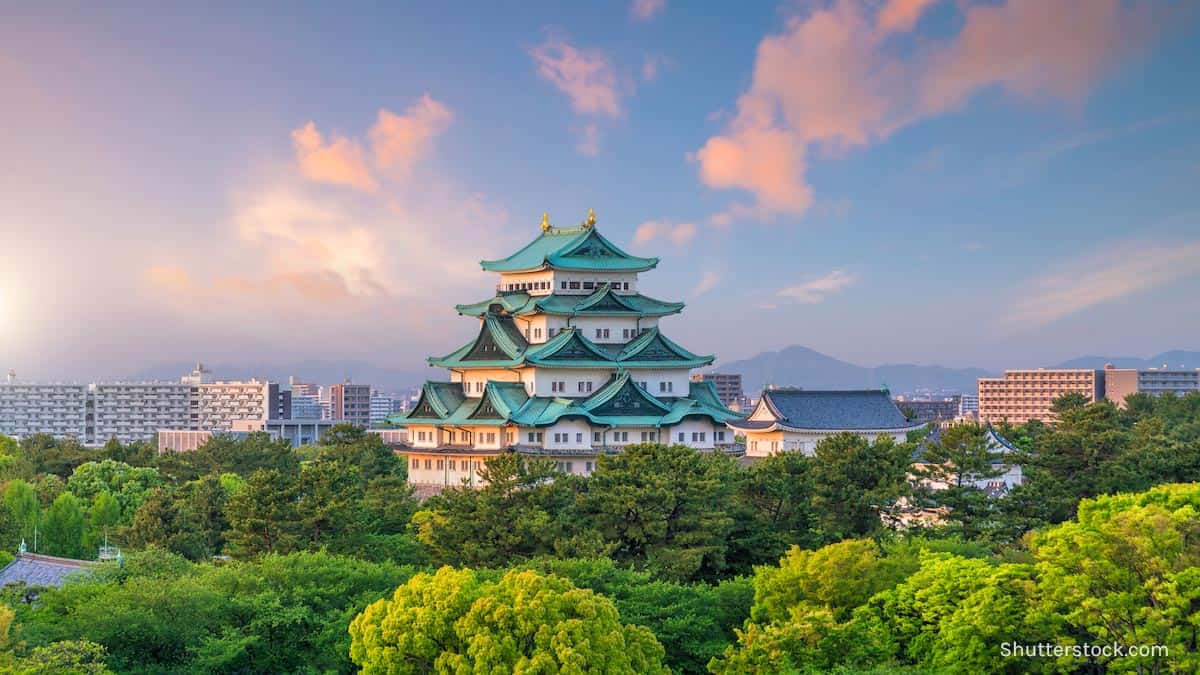 One of the largest castles in Japan. Built in the early Edo Period. Sadly, the castle's current main keep will undergo restoration this year. It will be open to the public until November 2017. There's also an ongoing construction beside the castle, but no need to worry. It does not greatly affect or obstruct the beauty of the main castle.
Admission Fee: ¥500 (adults); ¥100 (senior citizen); Free (students from junior high school and below)
Hours open: 9:00 AM – 4:30 PM (daily)

How to get there: Get off at Higashi-ote Station via Meitetsu Seto Line or board a Me-guru Sightseeing Bus at Nagoya Station Bus Terminal's Platform 11 and alight at Nagoya Castle stop.
---
TOYOTA Commemorative Museum of Industry
If you're a car enthusiast, you might enjoy this. FACT: Toyota originally was not a car manufacturing company. It was an automatic looms manufacturer in the early 1900s. You know, those machines that create fabrics. Here, you'll discover the company's humble beginnings to what it is today. Admission Ticket price: ¥1000 ($8.80 or P443)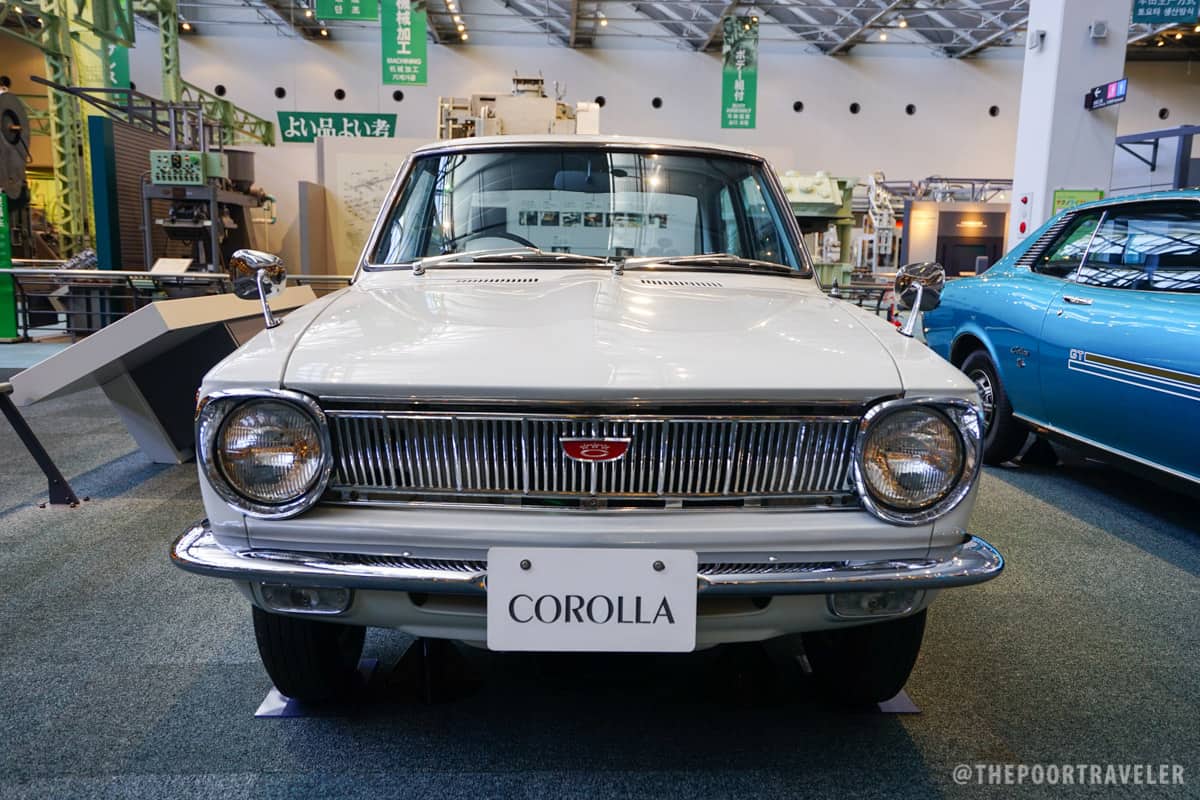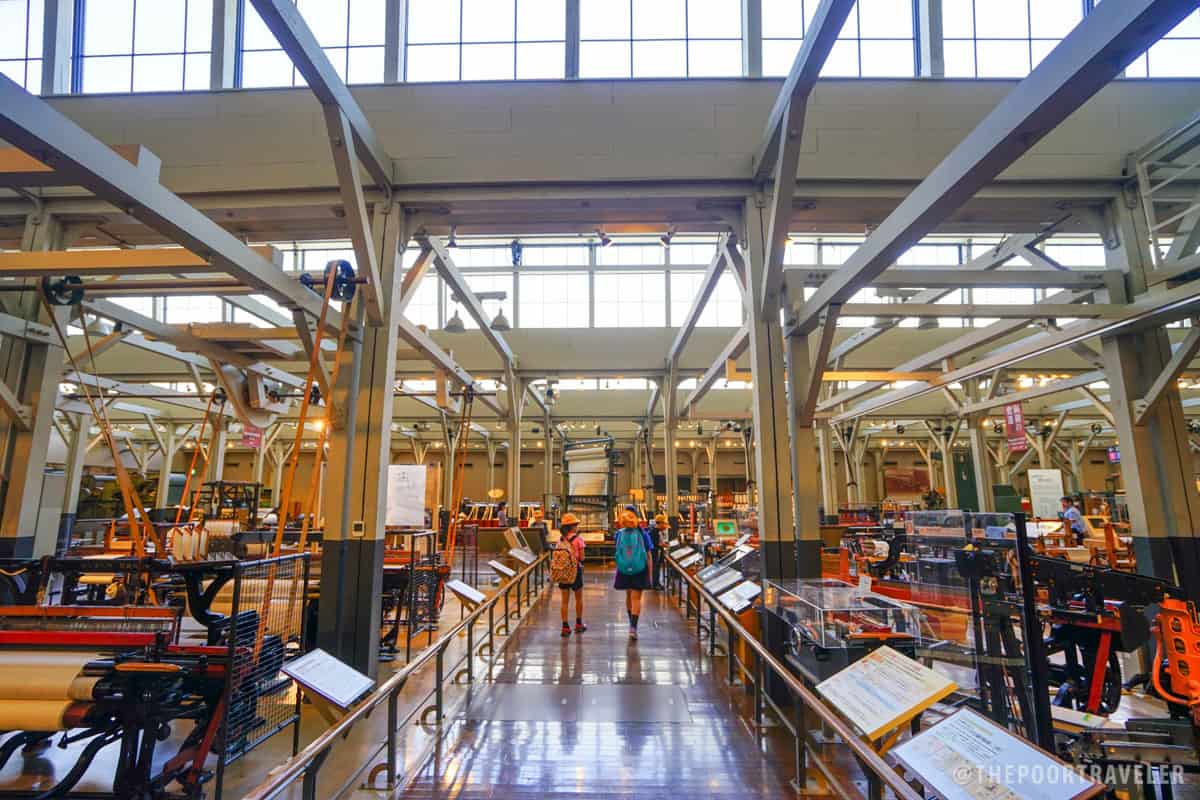 Entrance Fee: ¥500 (adults); ¥200 – 300 (students); Free (senior citizens)
Hours open: 9:30 AM – 5:00 PM (daily, except Mondays and holidays)

How to get there: Take a three-minute walk from Sako Station via Meitetsu Nagoya Line or ride a Me-guru Sightseeing Bus at Nagoya Station Bus Terminal's Platform 11 and alight at Toyota Commemorative Museum stop.
---
Railway Museum (SCMAGLEV and Railway Park)
A museum made by Central Japan Railways (JR Central) and located outside Nagoya city. Trains and railways is Japan's main transportation go-to of locals and tourists. Because it's fast and reliable. This museum is just 7 years old and was built to educate visitors about the railway system in Japan. You'll see the evolution from Tram to bullet trains to Magnetic Levitated (MAGLEV) trains and how Japan's massive railway system managed to set train speed records. Admission Ticket price: ¥1000 ($8.80 or P443)
Entrance Fee: ¥1,000

Opening Hours: 10:00 AM – 5:30 PM (daily, except Tuesdays and holidays)
How to get there:
Take the Aonami Line, ticket price is ¥350 ($3 or P155). 27 minutes train ride from Nagoya station (not covered by JR Pass)
Stop at Kinjofuto Station
Walk 200 meters, SCMAGLEV and Railway Park will be on the left
Sakae Downtown District
The shopping and restaurant district of Nagoya. This is also the district where you can find the following attractions: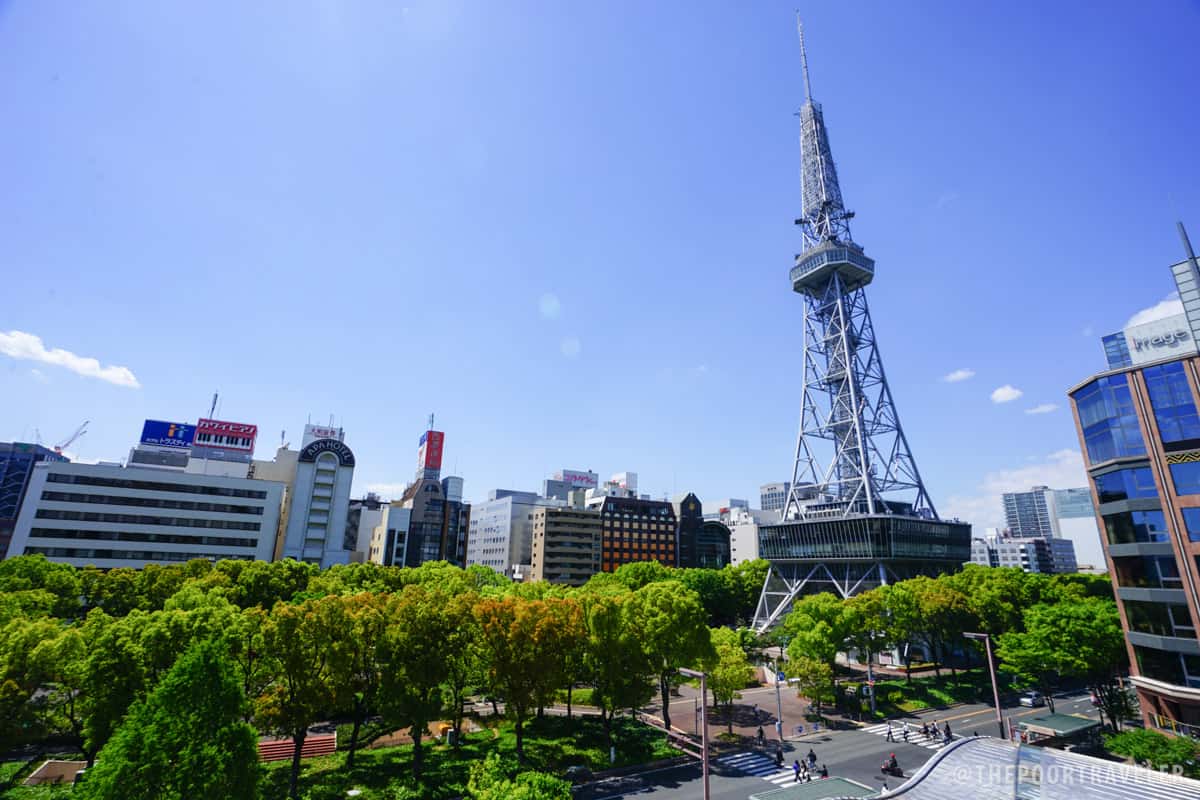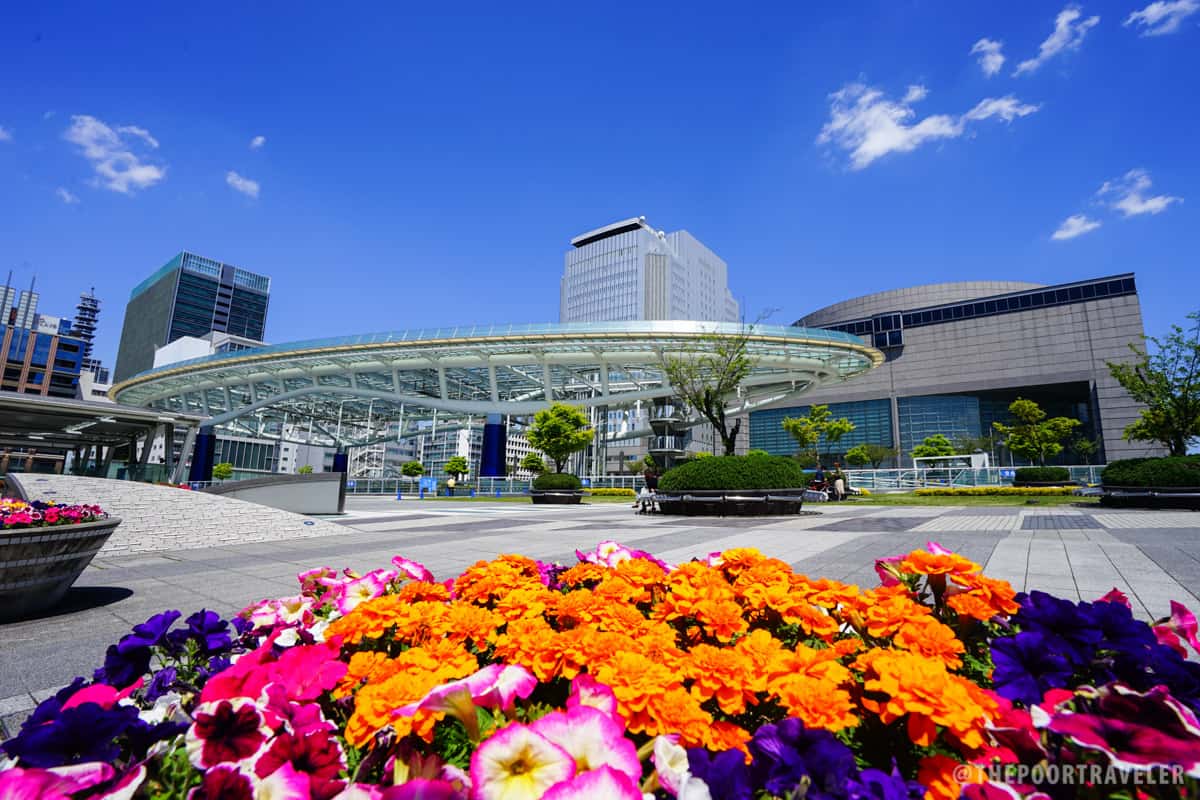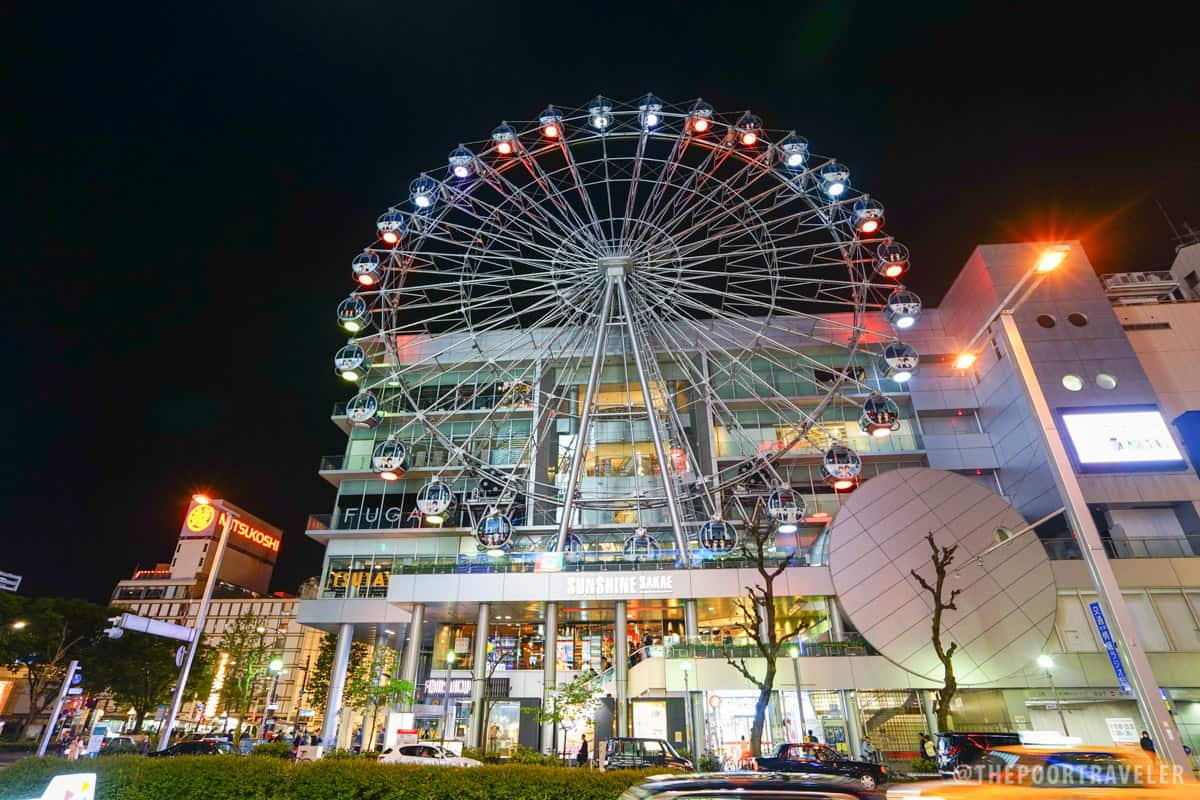 How to get there: From Nagoya Station, take a subway train on Higashiyama Line to Sakae Station.
---
Flight of Dreams (Centrair Airport)
The Chubu Centrair International Airport is not just a gateway. It is also a destination on its own. Of all the Japanese airports I have set foot in, it's definitely one of the most memorable in terms of design and the amenities they built for the convenience of the passengers.
The check-in hall alone is fascinating. Statues of ninja, whose roots can be traced back to the Shoryudo region, are scattered around the area. I was ninja-spotting while waiting for my flight.
But if you have more time before your flight or after you land, explore the rest of the airport, which is packed with a lot of entertaining features. While most airports only have dining and shopping areas, Centrair has two lanes of stores and restos: one boasts western/international establishments while the other fosters a traditional Japanese atmosphere.
In winter, there are also illuminations installed on the open-air area just outside the dining/shopping hall.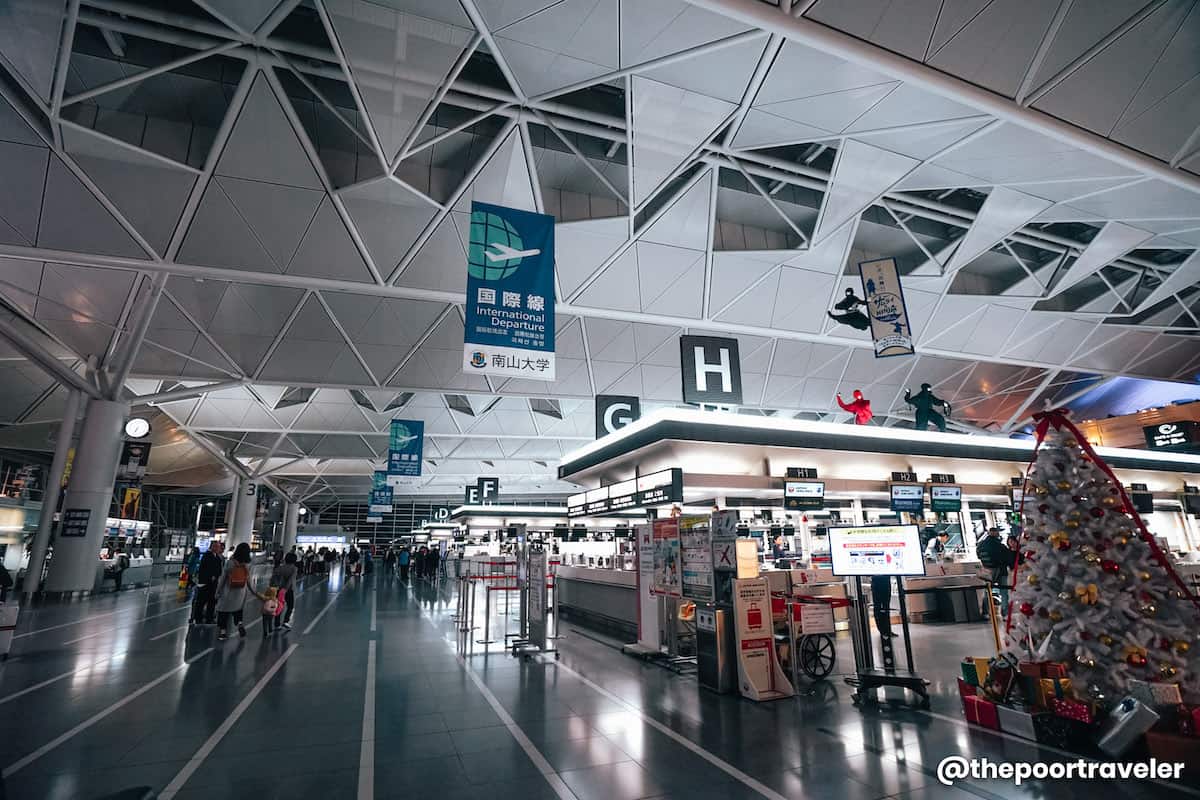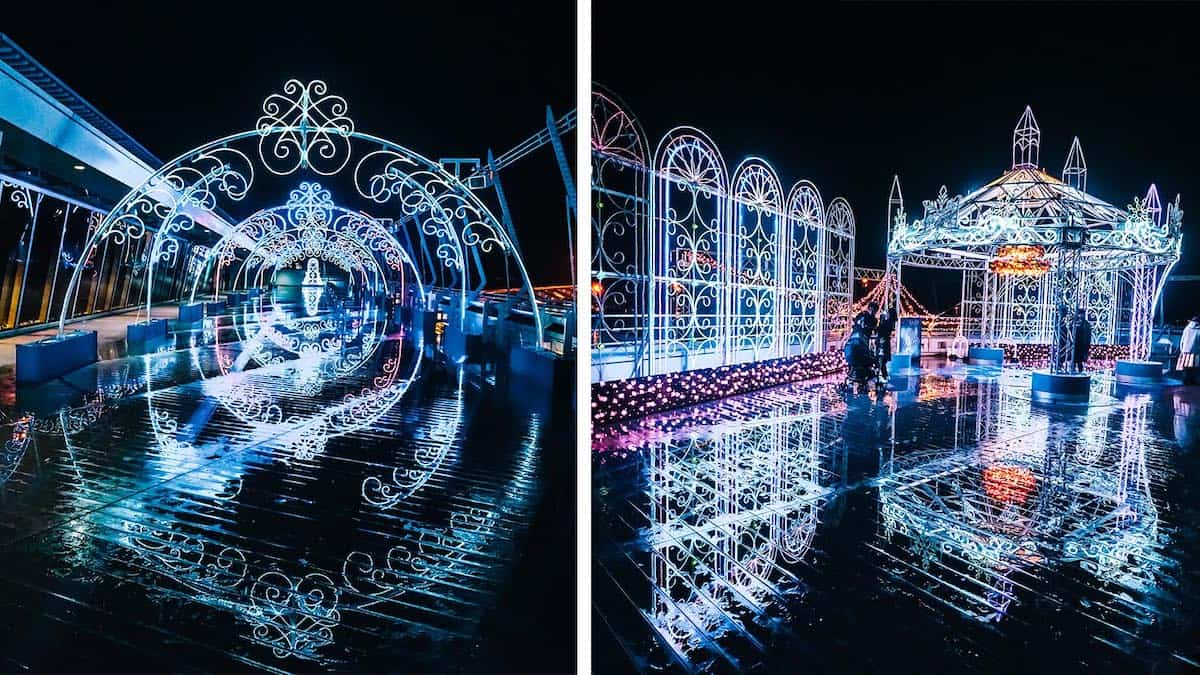 But what really sets Centrair apart from other aiports in Japan is the Flight of Dreams, an aviation-themed amusement park located just a short walk away from the main hall of the airport. Flight of Dreams features many interactive zones designed by teamLab that all types of travelers can enjoy — especially kids!
The centerpiece is a Boeing 787 Dreamliner — the first Boeing 787-8 Dreamliner test plane launched in 2009 — that visitors may access. An accompanying 3D projection show also takes place multiple times per day, giving a fantastic out-of-this-world flight illusion. Best viewed from the 4th floor viewing deck!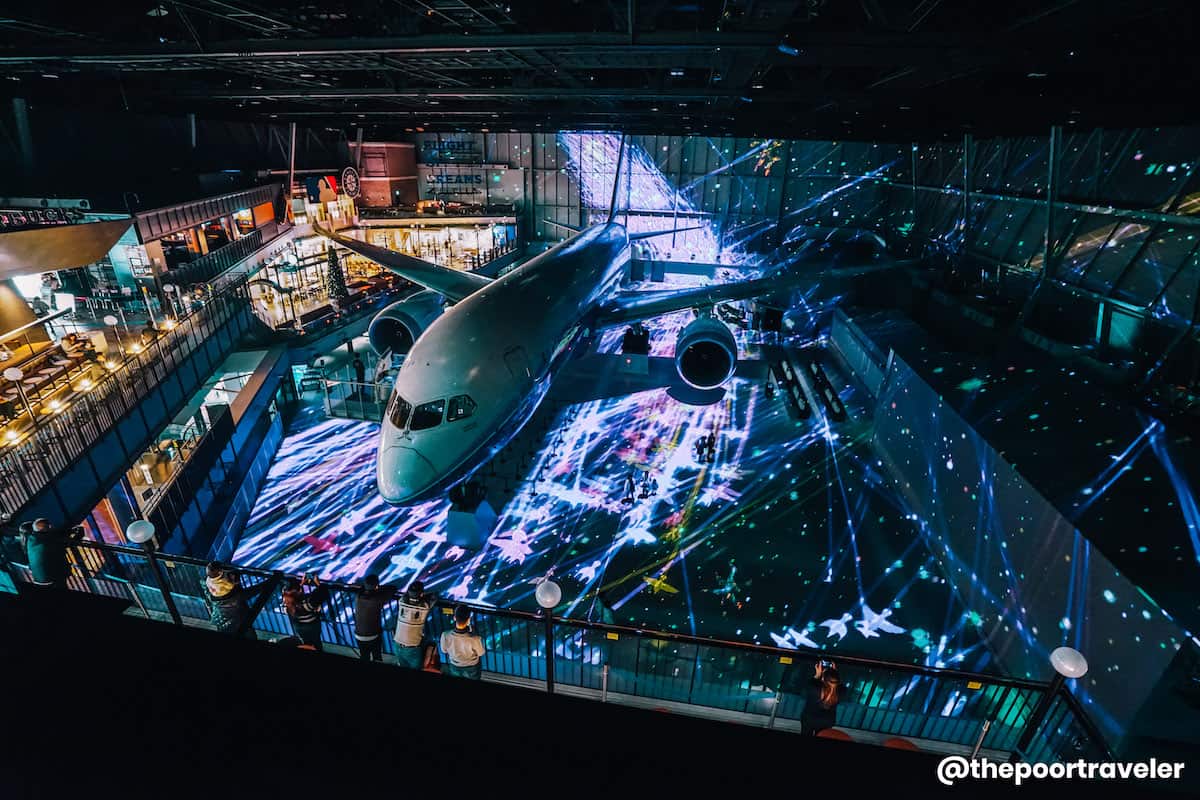 Here are some of the other features you may enjoy!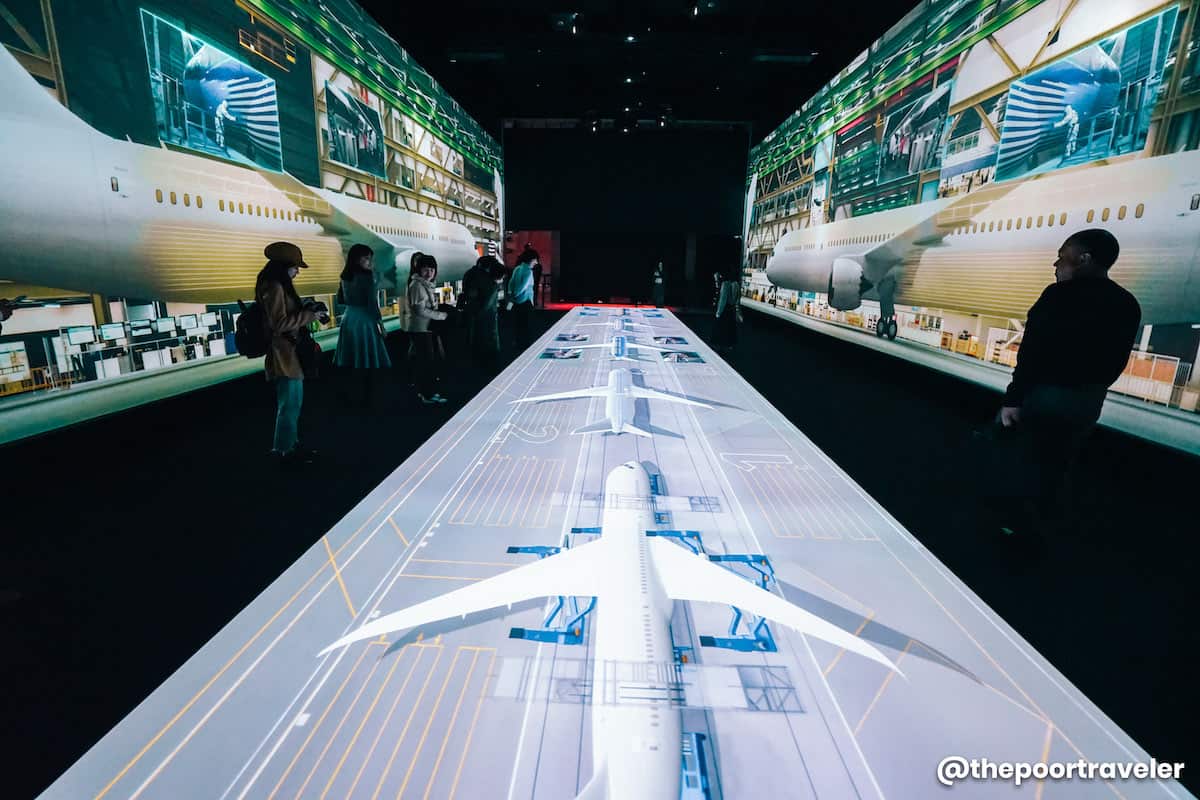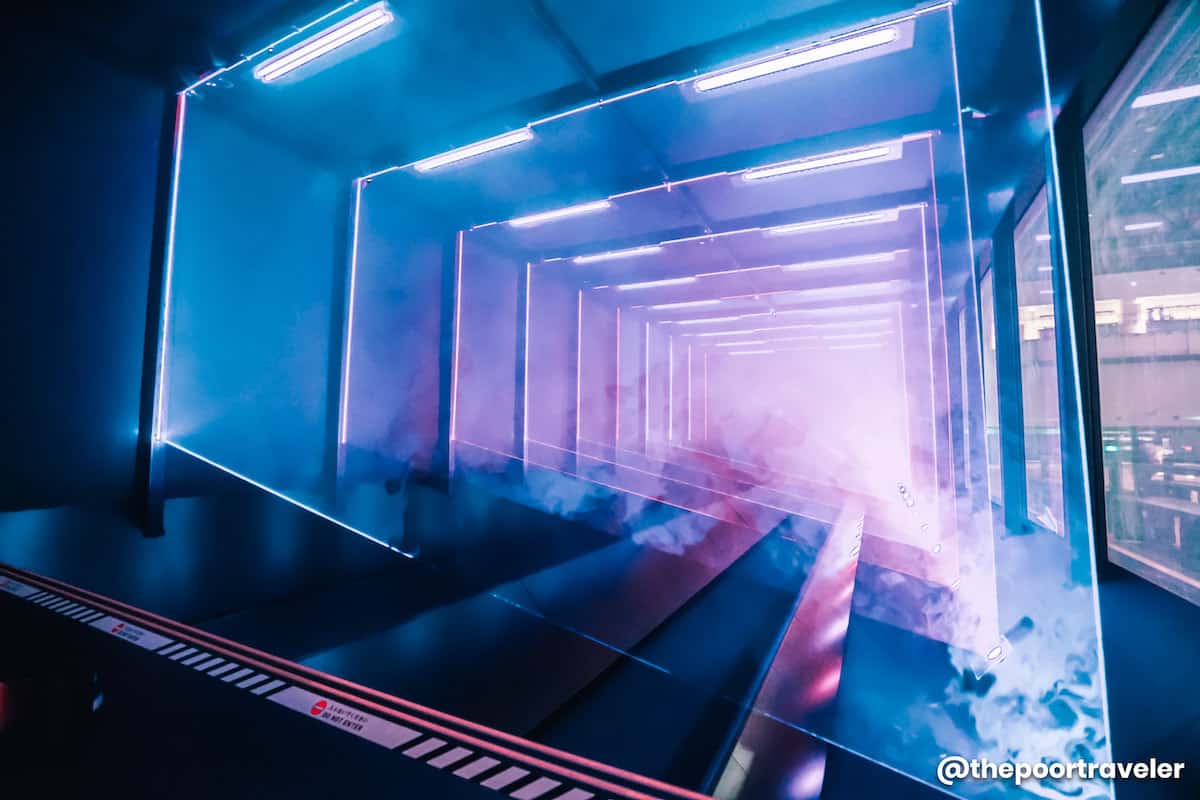 ---
Other Attractions
Osu Kannon Temple. This Kamakura-period Buddhist temple is located in Central Nagoya and is next to Osu Shopping Arcade.
Shike-michi District. For Tokugawa period feels. Old houses and old cellars remain intact.
Nagoya City Art Museum
Tokugawa Art Museum
---
Day Trips from Nagoya
Shirakawa-gō Village
A UNESCO World Heritage Site 2.5 to 3.5 hours away by bus from Nagoya station and located in Ōno District in Gifu Prefecture. You'll find traditional fgassho-zukuri farmhouses, some of which are over 250 years old. The roofing style of these houses are called "praying hands".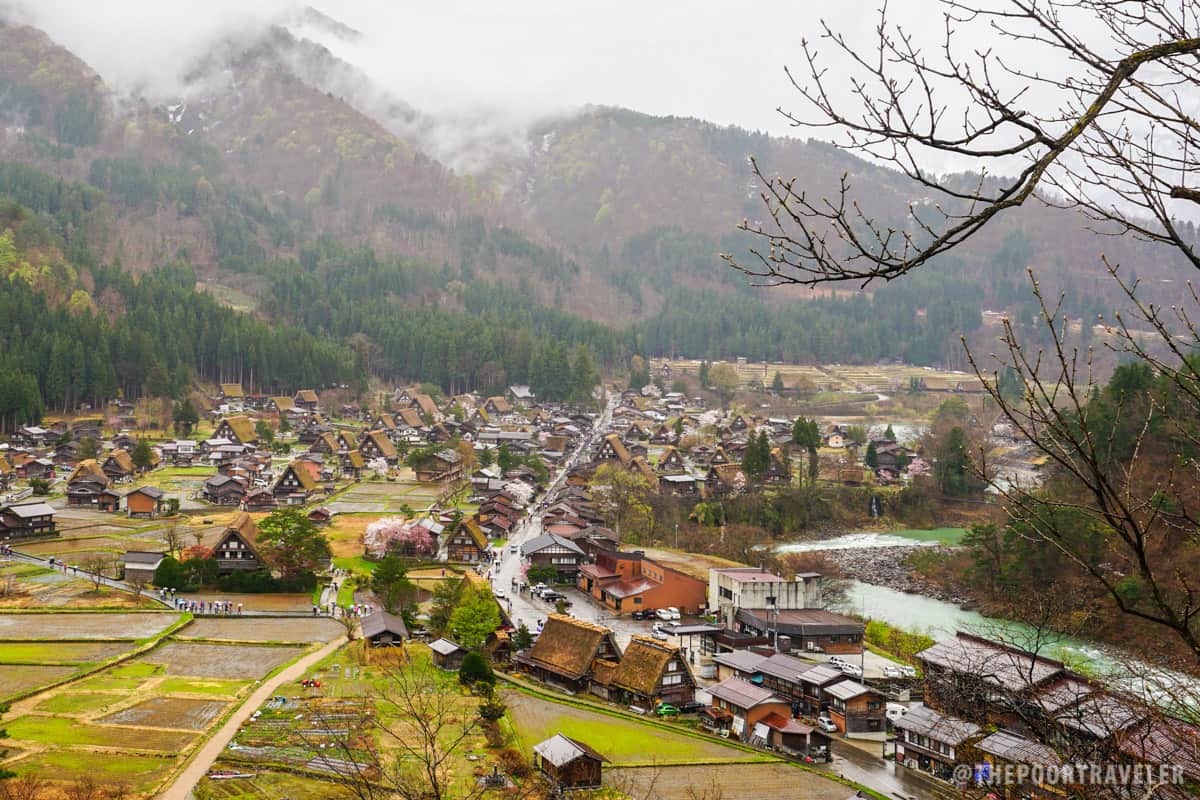 Although the village is also great in spring and autumn, it is most magical in winter. The snow crowning the farmhouses and the night lights make it look like it's straight from a hallmark card. But if you're in Nagoya or in the village on the month of October, don't miss the Doburoku festival from October 14-19, with the main celebration on 14th and 15th of October.
For lunch, you can try the Irori restaurant. At a price of ¥1620, you'll have a complete set meal — fish, rice, miso soup, vegetables, tofu, pork or beef cooked with special sauce, and rice crispies for dessert. The restaurant is a few walks away from the bus station.
How to Get There:
From Meitetsu Bus Center in Nagoya, take the Gifu Bus (Shirakawa-gō Express Line). Ticket price is ¥3,900 ($35 or P1,740)
Get off at Shirakawa-gō bus stop
For more info, read: SHIRAKAWAGO TRAVEL GUIDE!
---
Takayama Old Town
Located in Gifu's Hida Region, it is accessible via a 2.5 to 3 hours bus and train journey. Aside from its wonderfully preserved buildings, it is most famous for the Takayama Festival every April and October, the start of spring and autumn.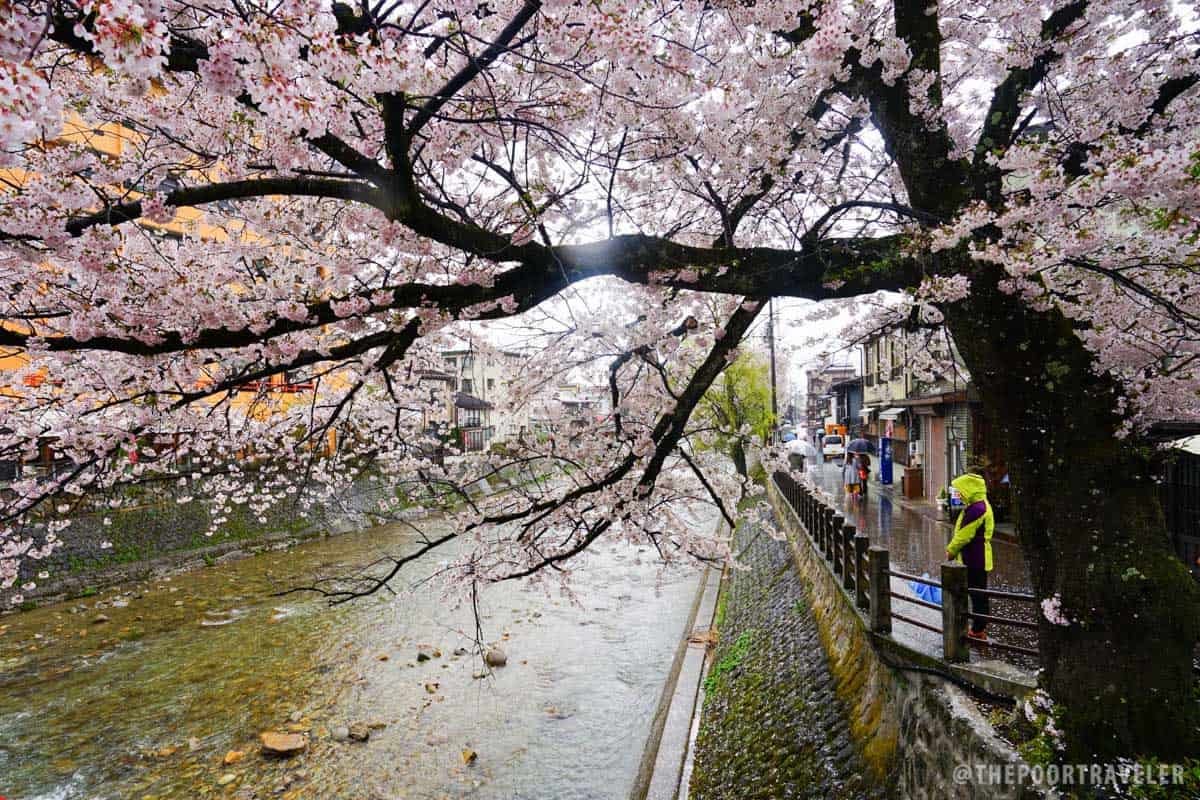 How to Get There by Bus:
From Meitetsu Bus Center in Nagoya, take the Nohi/Meitetsu/JR Tokai on the Takayama-Nagoya line. Ticket price is ¥2,980 ($26.18 or P1,318)
Get off at Takayama Nohi Bus Center
How to Get There by Train (Expensive):
From Nagoya Station, take the JR Limited Express Wide View Hida train. Ticket price is ¥6,030 ($53 or P2,668)
Get off at Takayama Station
---
Nagashima Resort
An amusement park, flower park, and shopping district all in one, which is why it's famous for vacationers. Here some of the facilities inside the resort.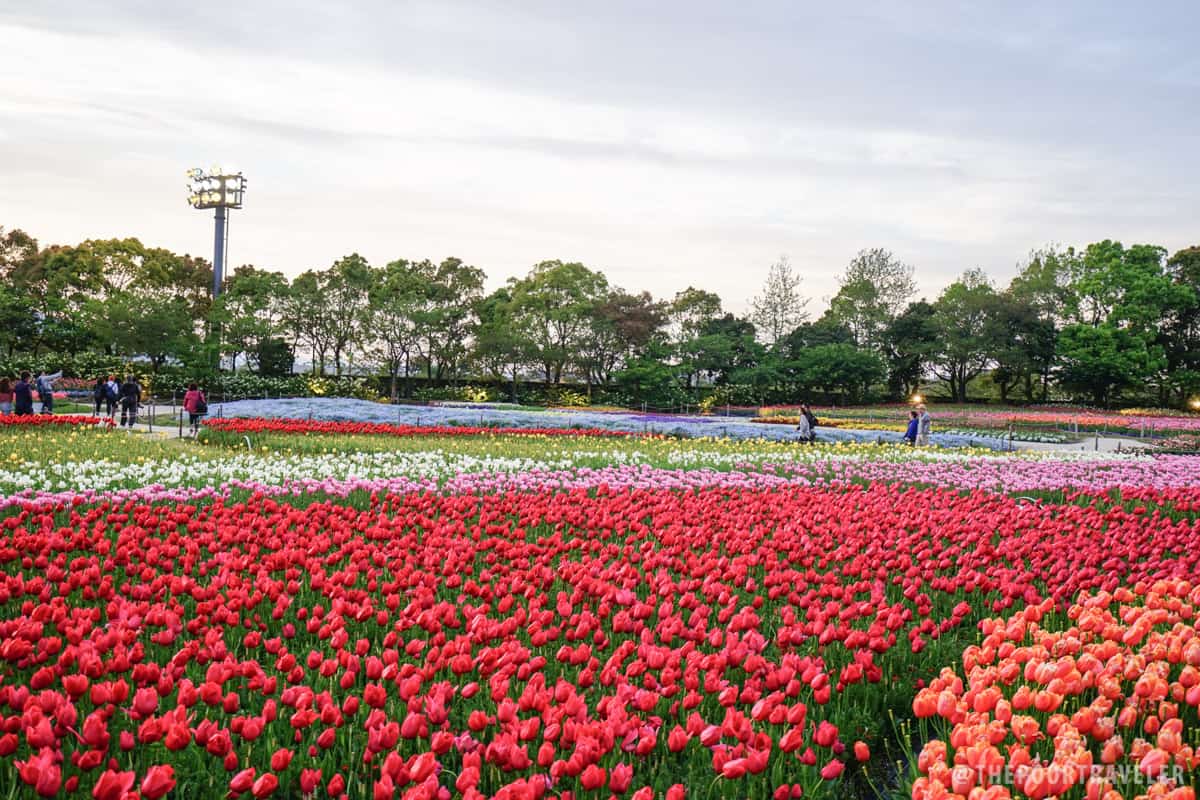 Nabana no Sato, a flower park that houses various seasonal flowers. We are in the right time of the season because we were able to see different species of flowers in full bloom. But perhaps the most impressive of the attractions here is their winter illumination. You walk inside the tunnel made of millions of illuminating LED lights.
Ticket Price: ¥2,300 in winter illumination season, ¥1000 in summer, and ¥1,600 the rest of the year.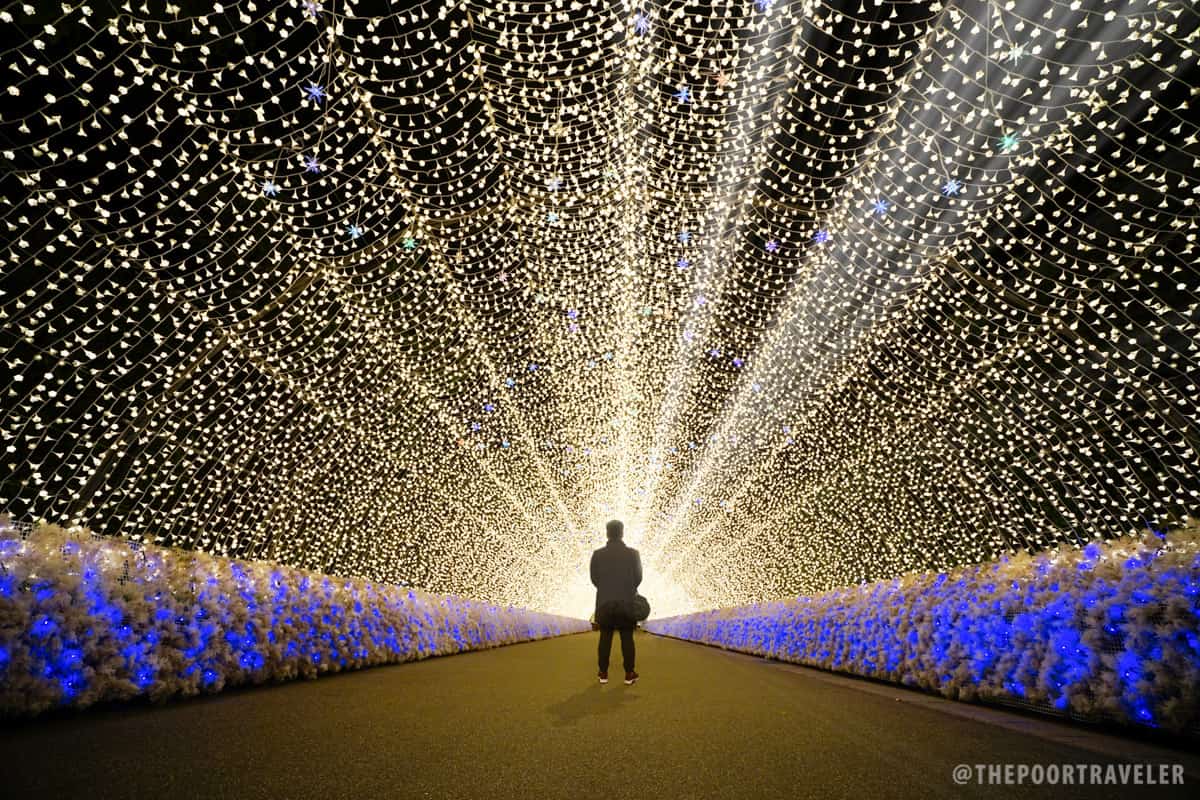 Nagashima Spaland, one of the world's most visited amusement parks in the world and home to one of the highest ferris wheel "Aurora Wheel" which stands at 90 meters.There are also roller coasters like the Steel Dragon 2000, the sixth fastest in the world. If you love adventure and thrill, this park is for you.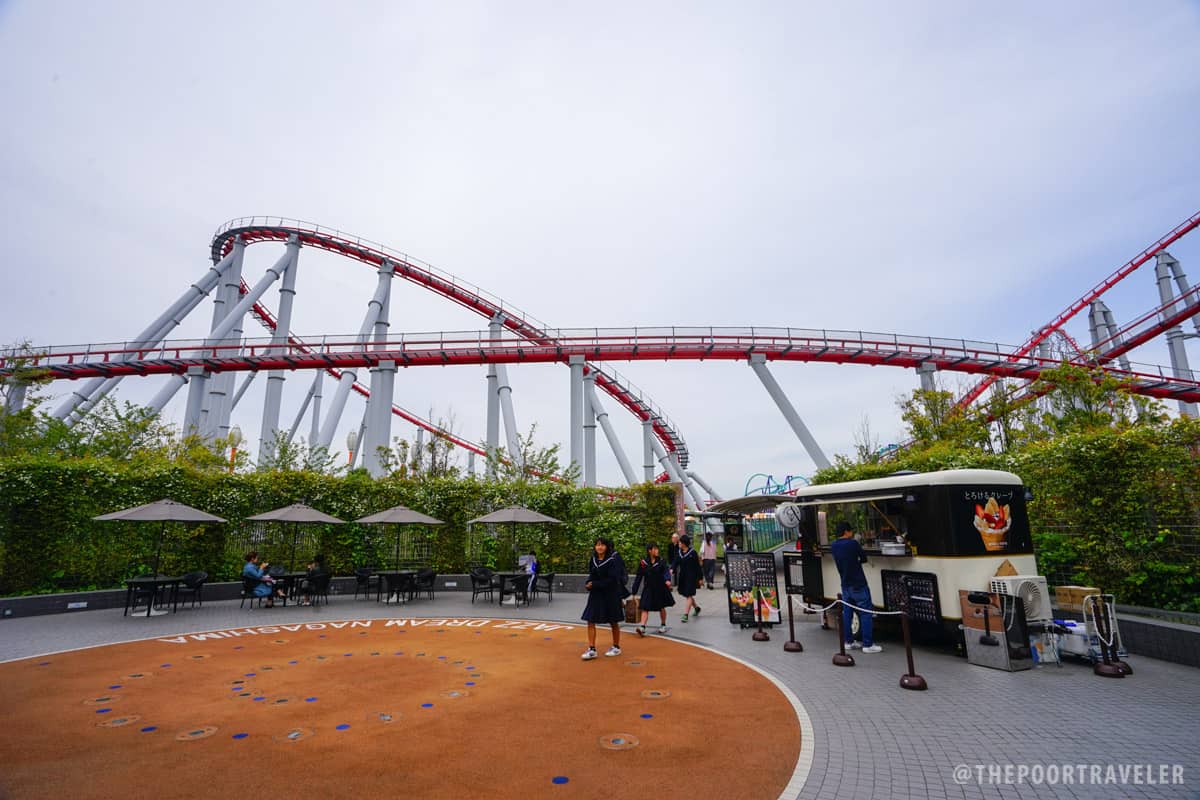 Ticket Prices:
¥6,400 – entrance fee + unlimited rides at Spaland and waterpark
¥5,000 – entrance fee + unlimited rides at Spaland
¥3,500 – entrance fee + unlimited rides at waterpark
¥1,600 – entrance fee only
Individual fees per ride range from ¥300 ($2.60 or P133) to ¥1000 ($8.80 or P443).
How to get to Nagashima Park:
From Meitetsu Bus Center, take the Nagashima Onsen bus route. Get off at Nabana no Sato for ¥890 or Nagashima Onsen for ¥1,060.
---
Laguna Ten Bosch
Laguna Ten Bosch is divided into several zones including Lagunasia, an amusement park with thrilling rides; Laguna Flower Lagoon, a giant garden featuring beautiful blooms; Laguna Illumination and 3D Mapping; Laguna Spa, featuring hot springs; a Festival Market, with a wide selection of shopping and dining options; and Henn Na Hotel, a strange hotel that appears to be run by robot dinosaurs! The last one was particularly interesting. I first heard about it in an episode of Dark Tourist on Netflix, so I was stoked to be able to see it in person. The hotel isn't really staff-less — there are a few human workers involved — but most of the check-in and reception tasks can be done on your own through the assistance of talking electronic Jurassic friends.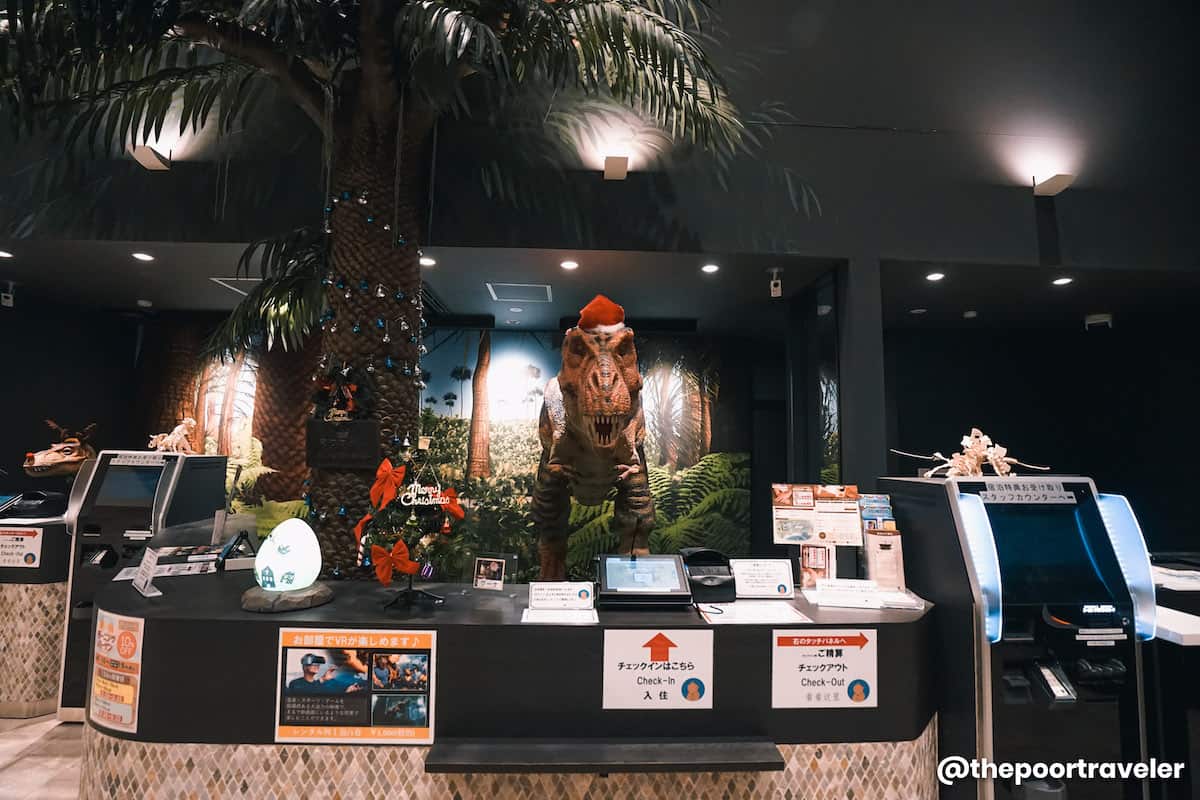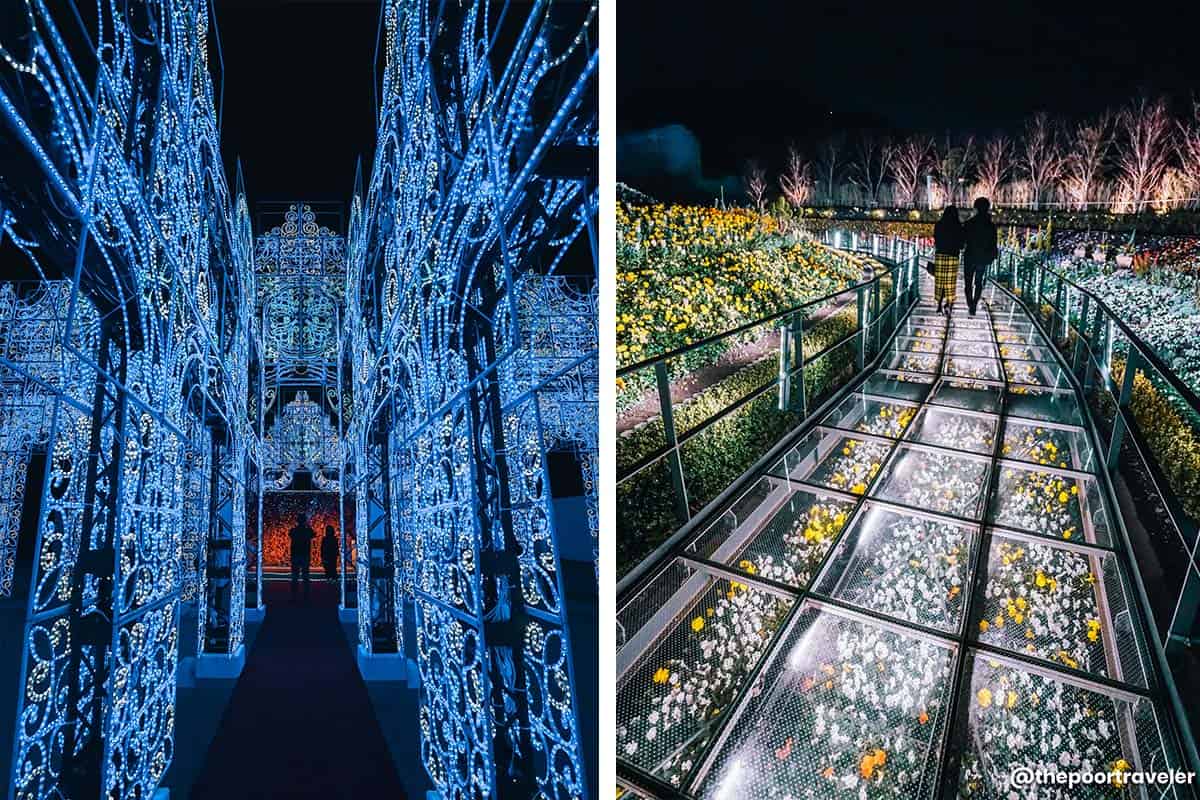 ---
Other Nearby Destinations
We have created a separate post enumerating other destinations that you can easily visit from Nagoya.
READ: DAY TRIPS FROM NAGOYA
---
HOW TO GET AROUND NAGOYA
By Train
Train is the main and the most convenient transportation mode in the city. If it's your first time in Japan, the train system can be overwhelming. But don't worry, that's why we're here.
Nagoya Subway Lines.
The subway network is ideal for exploring the city center of Nagoya.
Sakura-dori Line – Fastest way to get to Nagoya TV Tower and Nagoya Castle (transfer to Meijo Line)
Higashiyama Line – if you're going to Nagoya City Science Museum
Tsurumai Line – if you're going to Tsurumai Park
Kami-iida Line
Meiko Line
Meijo Line – if you're going to Meijo Park (after Nagoya castle)
Nagoya JR Train Lines
This line is perfect for side-trips that are outside Nagoya but not advisable when in comes to touring and exploring the inner city of Nagoya.
Chuo Line – Tsuruma Park & Tokugawa Park
Meitutsu Line – Toyota Commemorative Museum of Industry and Technology
Kansai Line – line connecting Nagoya to Osaka
Takayama Line
If you have an internet connection, train travel around the city can be a walk in the park. All you need is access to Hyperdia and it will show you exactly how to get to your destination by train.
If it's your first time in Japan, the train system can be overwhelming. But don't worry, that's why we're here. It's quite simple, really. Here's how to use it:
On your web browser, go to Hyperdia.com/en/. Input your origin and the station nearest your destination. It will then display possible route options including the fare, travel time, and transfers. We created separate post that can guide you on how to use the train easily: HOW TO USE HYPERDIA FOR JAPAN TRAIN TRAVEL!
Once you know how much you're gonna pay, approach the ticket machines. By default, these machines display everything in Japanese characters. Press the button that reads ENGLISH.
Follow the steps onscreen. Usually, you will need to press the button (next to the screen) that displays how many passengers you are and then press the corresponding price on the screen.
Get your tickets. If you realize you made a mistake after getting your tix, just use the same ticket. There are fare adjustment machines at every station anyway. When you get to your destination, just make the station before exiting the station.
Insert your ticket to the slots at the gate. It will be released at the end of the gate so be sure to get it again. You will still need that to exit the station
Go to the right platform. To check if you're in the right direction, check the list of stations usually displayed on a wall before the platforms.
Wait for the right train. The estimated time of arrival of the next few trains and the train type (Rapid, Local, etc) are displayed on electronic screens above the platform.
That's it! If you get lost or you encounter any problem, don't hesitate to approach the staff at the window. Every station has one.
---
By Bus
There are also buses available if you want to get a good view of the city while in transit. Here are the bus and train lines in Nagoya, starting point of the suggested locations in the train lines are in Nagoya Station. The train lines you'll use will vary on the location of your accommodation.
Meguru Loop Bus
If you want to see the city's usual tourist attractions, this is a great option. One stop fare is around ¥210 or you can buy a ¥500 for a 1-day Meguru pass. The journey starts at Nagoya Station. Here are the stops:
Toyota Commemorative Museum of Industry and Technology
Noritake Garden
Shikemichi
Nagoya Castle
Tokugawaen, Tokugawa Art Museum, Hosa Library
Cultural Path, Futaba Museum
Nagoya City Archives South
Nagoya TV Tower
Hirokoji-Sakae
Hirokoji-Fushimi
The Meguru Loop Bus is available from Tuesdays to Sundays. Here's the schedule:
Weekdays. A bus leaves Nagoya station every 30 minutes to 1 hour from 9:30am to 4:30pm.
Weekends and public holidays. A bus leaves Nagoya Station every 20-30 minutes from 9:30am to 4:30pm.
It doesn't operate on Mondays and New Year holidays. If public holiday falls on a Monday, it is not available the following day.
---
Nagoya Tourist Passes
Most major destinations in Japan offer tourists passes so they could explore the city conveniently. Nagoya is no exception. Here are some passes that you may avail of:
Meguru 1-Day Pass. This pass will grant you unlimited rides on the Meguru Loop Bus for one day. Cost: ¥500.
1-Day Subway and Bus Pass. This is a special ticket that will allow you unlimited access to city buses and subway lines for a day. Cost: ¥850, adult; ¥430, child under 12. If you're only interested in the subway and NOT the buses, here are the rates: ¥740, adult; ¥370, child under 12.
Donichi Eco Kippu (Weekend Eco Ticket). This will enable you unlimited access to subway lines and city buses on weekends, holdays, and the 8th day of every month (Environmental Conservation Day). Cost: ¥600, adult; ¥300 for child under 12.
Manaca Card. This isn't really a pass but a reloadable IC card. This won't give you unlimited access, but this will let you bypass purchasing a ticket each time you use the subway or bus. You just need to hover the card to the reader at the entrance. It's much like Osaka's ICOCA and Tokyo's PASMO and SUICA.
---
Central Japan Bus Passes

If you'll be visiting multiple destinations across Central Japan, consider getting a SHORYUDO BUS PASS, which can get you a lot of savings!
Meitetsu offers various Shoryudo bus passes that allow unlimited travel to and from many of the region's key destinations, including access to the Chubu Centrair International Airport. This means that if you have this pass, you can use it immediately upon your arrival at the airport.
There are three courses available but these two are the most popular!
3 Day Pass: Takayama-Shirakawago-Kanazawa Course. This bus pass enables unlimited travel on highway buses to and from the airport, Nagoya, Gifu City, Takayama City, Shirakawa-go and even as far as Kanazawa and Toyama. Price: ¥7500.
5 Day Pass: Wide Course. This ticket gives you unlimited access to both highway buses and route buses to and from major attractions like the Central Japan Airport, Gifu City, Gero City, Takayama, Gokayama, Shirakawago, and Shinhotaka. Aside from these, Toyama, Kanazawa, Matsumoto, and Takaoka are also covered.
Klook offers discounted rates for these bus passes!
✅ RESERVE A PASS HERE!
---
Sample Nagoya Itinerary
Below is a sample 4-day itinerary which will take you to Nagoya City, Shirakawago and Takayama. This assumes the following:
You're a group of two, and you're splitting shared costs like pocket wifi and hotel room.
You're spending your first night in Takayama City. This will be your base when you explore Shirakawago and other attractions in Takayama City. On succeeding nights, you're staying near Nagoya Station.
Your accommodation budget is ¥8000 per night. Since you're a party of two, you'll only be paying ¥4000 per night.
You're skipping breakfast. It's healthy (according to intermittent fasting advocates, hehe)!
You're using a Shoryudo 3-Day Highway Bus Pass (SBP) and you're collecting it at Centrair Airport. Reserve here!
You're using a Meguru 1-Day Pass (MP) to tour Nagoya City.
You're flying to Centrair Airport with JetStar, arriving at 05:25am.
Feel free to make any adjustments to match your flight schedule and other needs and preferences.
DAY 1: ARRIVAL, TAKAYAMA
05:25 am – Arrival at Chubu Centrair Airport
06:30 am – Pick up Shoryudo Bus Pass, ¥7500, Reserve Pass Here!

07:00 am – Pick up pocket wifi, ¥2000 (¥4000/2pax), Reserve Wifi Here!

08:15 am – Platform 6, Bus to Meitetsu Bus Center, FREE (SBP)
09:35 am – Arrival at Meitetsu Bus Center in Nagoya
09:45 am – Grab quick breakfast, ¥500
10:30 am – Meitetsu Bus to Takayama Nohi Bus Center, FREE (SBP)
01:15 pm – Arrival in Takayama, walk to hotel
01:40 pm – Hotel check in
02:30 pm – Takayama Jinya, ¥430
04:30 pm – Explore Takayama Old Town
06:00 pm – Dinner at Suzuya, ¥2000
08:00 pm – Rest
DAY 2: SHIRAKAWAGO
06:00 am – Takayama Morning Market
08:00 am – Early check out
08:30 am – Leave bags in locker at bus station, ¥700
08:50 am – Bus to Shirakawago, FREE (SBP)
09:40 am – Arrival at Shirakawago, explore
12:00 nn – Lunch at Irori, ¥2000
01:30 pm – Wada House, ¥300
03:15 pm – Bus back to Takayama
04:05 pm – Pick up luggage, grab dinner takeout
06:00 pm – Bus to Nagoya, FREE (SBP)
08:40 pm – Arrival in Nagoya, hotel check-in
09:00 pm – Rest
DAY 3: NAGOYA CITY TOUR
For this tour, you will be needing a Meguru 1-Day Pass (¥500), which will allow you unlimited access to the loop bus, which connects most attractions. Make sure this tour doesn't fall on a Monday, when the loop bus is not operational. Here are your suggested stops:
09:40 am – Toyota Museum, ¥500
011:00 am – Nagoya Castle, ¥500
01:00 pm – Lunch, ¥1000
02:00 pm – Explore Sakae District, shopping
06:30 pm – Dinner, ¥1000
07:30 pm – Walk to hotel
09:00 pm – Rest
DAY 4: LEGOLAND, DEPARTURE
08:30 am – Early check out, drop bags
09:00 am – Walk to Nagoya Station
09:30 am – Take Aonami Line to Kinjofuto Station, ¥350
10:00 am – Legoland Japan, ¥4700, Reserve Tickets Here!

12:00 nn – Lunch, ¥1000
01:00 pm – Continue exploring Legoland
03:00 pm – Train back to Nagoya Station, ¥350
03:30 pm – Pick up bags at hotel
04:30 pm – Meitetsu Express Train to Airport, ¥870
06:00 pm – Flight check-in
08:10 pm – Flight out
The itinerary above will cost you around ¥28,000 (USD253, SGD343, PHP13,500) per person, excluding airfare. travel taxes, and hotel accommodations.
If you're able to stick to a ¥4000-per-person-per-night budget on accommodations, the itinerary above will set you back ¥40,000 (USD361, SGD490, PHP19,100) per person, excluding airfare and travel taxes.
If you're not interested in Legoland, you can replace it with other attractions in Nagoya City or go straight to the airport, where you can enjoy the Flight of Dreams. This will significantly bring the cost down.
Make sure to add some allowance to cover any changes in the prices or anything else we might have missed. The times and costs are also estimates only. Actual schedules and costs may vary.
---
Other Tips for the Poor Traveler
Try hitsumabushi, an eel dish that is served with rice and special sauce. Hitsumabushi Bincho restaurant in the 7th floor of Lachic Shop building in Sakae serves one of the most delicious eel dishes I ever had in my life. The smoked eel with its coated sweet sauce and perfect cooked meat will make you want to order more.
There are lots of japanese restaurants and fast food chains to choose from in the Sakae area and in the Oasis complex.
Spend your 1-yen coins when paying at supermarkets or convenience stores. You won't be able to use them at vendo machines. I always end up going home with a pocketful of 1-yen coins and now I don't know what to do with them. Hahaha.
Many vending machines serve both cold and hot drinks. Most people are surprised to learn about the hot options. Really helpful when you're out in the cold.
Japanese bills look alike (same color). What varies is the size of the bill. The ¥1000 and ¥10,000 can be confusing so be careful. However, the Japanese are highly UNLIKELY to take advantage. They will even be the first to tell you.
When using the escalator, keep left if you're not moving.
If you have a cold or cough, wear surgical masks in public. Locals wear those not because they don't want to get sick but because they don't want to pass on the illness to others.
Learn a few Japanese phrases. The most useful would be Sumimasen (Excuse me, sorry) and Arigatoo gozaimasu (Thank you).
---
FREQUENTLY ASKED QUESTIONS
When is the best time to visit Nagoya?
Japan in general is tourist-friendly year-round. Each season has its own charms, but spring and autumn are arguably the best and are my favorites. I've spent most of my life in the tropics so summer is not doing it for me anymore, and winter just doesn't fit my sunny disposition in life. Whut. Hahaha. Word vomit.
Spring (March-May) has great weather and the city turns into a giant garden, with the streets lined with flowers of different colors. The Nabana no Sato (Winter Illumination) remains lit until the end of May, so you can still get to experience these famous lights without the extreme cold.
Fall (September-November) is also pleasant weather-wise. And just like spring, it transforms the city into a life-size painting as the foliage turns orange and bright red. Perfect for #OOTDs and totally Insta-worthy.
---
What is the tipping policy in Nagoya?
Tipping is not common in Nagoya. To settle your bill, you are expected to approach the cashier on your way out. The cashier is usually stationed by the entrance/exit.
---
If you're planning a multi-city tour of Japan, check out our guide for that here: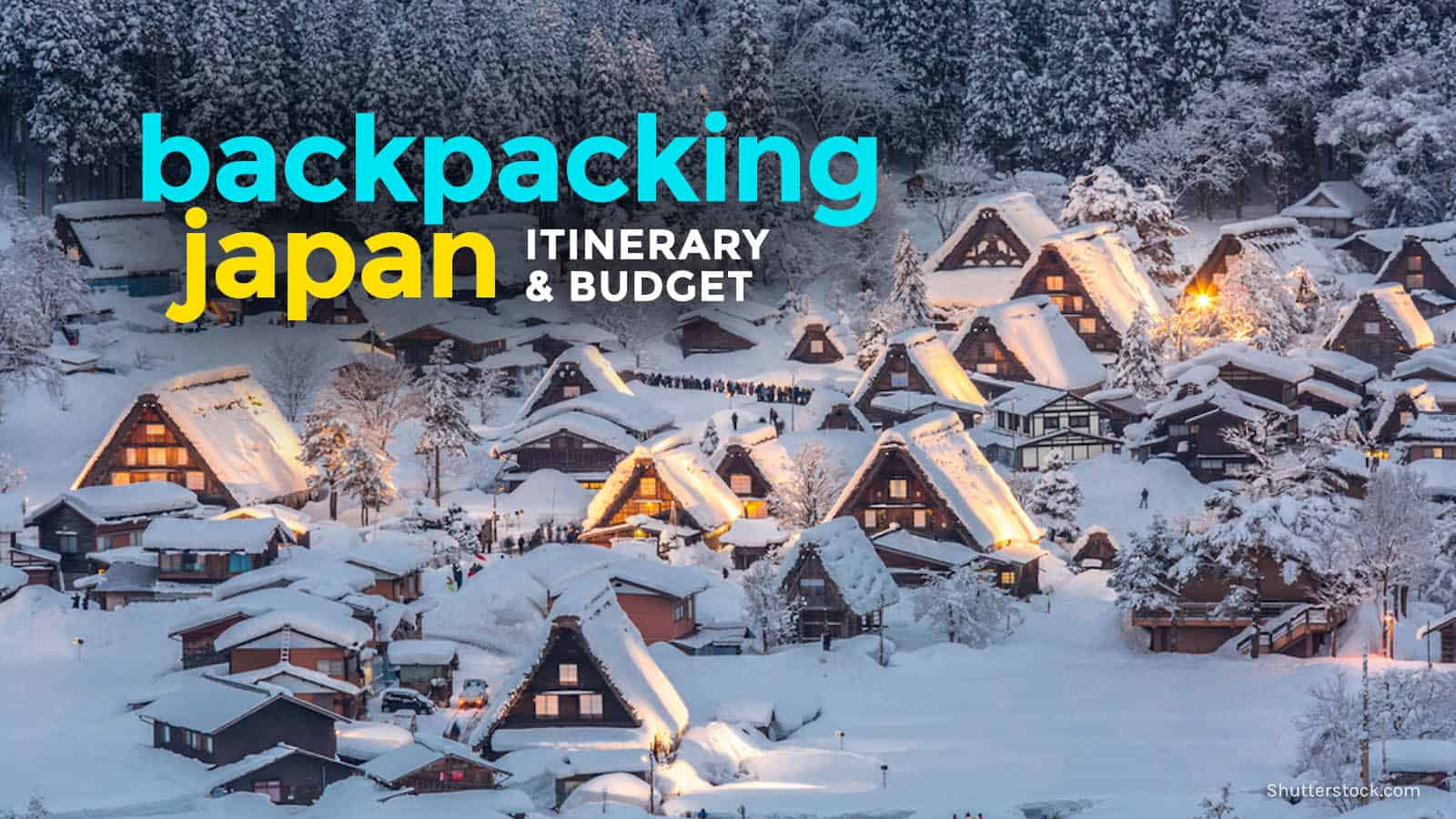 2️⃣0️⃣1️⃣9️⃣ • 3️⃣ • 2️⃣8️⃣ (updated)
2️⃣0️⃣1️⃣7️⃣ • 5️⃣ • 1️⃣5️⃣ (first up)
---