Here's our DIY BUDGET TRAVEL GUIDE BLOG for SANTORINI, GREECE, with plenty of practical travel tips, hotel and tour recommendations, and things to do. We also added a sample SANTORINI ITINERARY with expenses breakdown that you may use for your trip budgeting. Enjoy reading!
How we ended up spending the night at an empty clifftop taxi stand in Santorini in winter is a long story.
But the moral of the story is this: We should have researched more and planned this trip better. We should have known that Santorini in off season is as dormant as its volcano, and that the Oia village is almost empty, but not as empty as the reception office of the hotel where we were supposed to stay. But yes, we ended up sleeping at a taxi stand amid wuthering of the wind in cold, cold December.
And yet, despite starting our getaway on a bad note, it still turned out to be one of our most wonderful trips ever.
WHAT'S COVERED IN THIS GUIDE?
Understanding Santorini
Off the coast of the Greek mainland is a 220-piece archipelago called the Cyclades, peppering the Aegean Sea. On its southernmost edge is Santorini Island, accompanied by a few smaller isles. This smaller group of islands used to be a single volcano that erupted cataclysmically in 3600 BP, creating a huge caldera that is mostly submerged. Today, the largest of the resulting fragment islands is called Santorini.
Although the world, including the Greeks, call the island Santorini, its official name is Thira. "Santorini" is the Latin name bestowed by the Venetians when they had control of the island after the Fourth Crusade. Santorini's capital and largest town is called Fira, which is derived from the island's Greek name Thira.
Santorini is one of the most popular tourist destinations in Greece and in Europe, especially among couples. It's best known for its iconic whitewashed houses and blue-domed chapels that are perched on the cliffside, overlooking the legendary caldera and its world-famous sunset.
Here are more bits you should know about the island.
Language: Greek. However, English is widely spoken. Street signs are written both in Greek and English, so going around isn't a problem at all.
Currency: Euro (EUR, €). €1 = 1.14 USD, SGD 1.6, PHP 61 (as of October 2018)
Modes of Payment: Cash is still the most common, but credit card payments are widely accepted too.
Electricity Info: 230 V, 50 Hz. Power sockets are Type F, which also accept Type C plugs.

---
Best Time to Visit Santorini
April to October. This period sees sunny skies and generally pleasant weather.
In particular, the summer months of June to September are the driest and hottest, which is great for chasing the beach. However, it is also the high season, so expect the island to be crowded and the prices to go higher.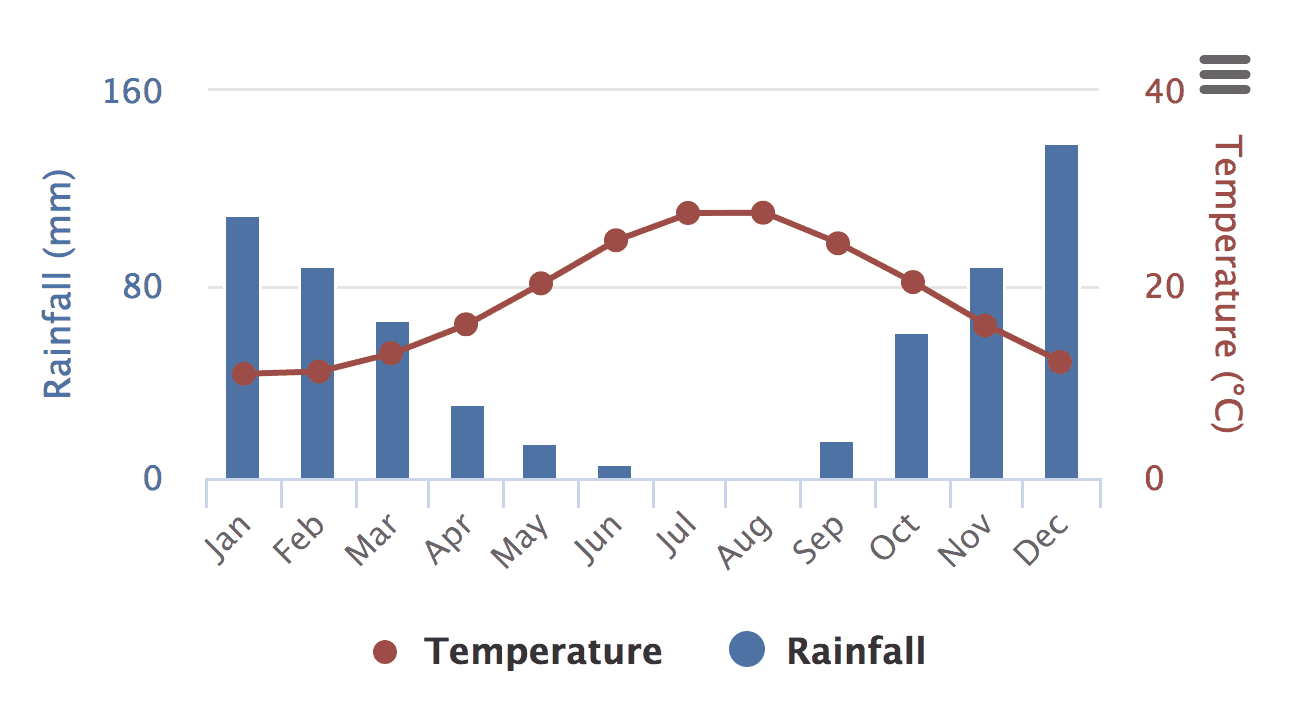 If you want to avoid the crowd and have the island to yourself (and a few others), travel between mid-November and March, Santorini's off season. This is when the prices of flights and hotels go down drastically. I know because this is exactly how I was able to visit Santorini: cheap airfare and rooms. But there's a catch.
In off season, Santorini seems to go into hibernation. Yes, there are fewer tourists but there are also fewer establishments open and transportation options available. In Oia during our visit, there were only three restaurants that were open. Fira was a lot more alive, but still not as alive as you would probably imagine. In summer, there are plenty of buses operating between the airport and Fira, and between Oia and Fira. But in winter, the number of trips per day dwindles that you might be forced to just take a cab if you're in a hurry, which can push the cost of your trip higher. So you have to plan your trip really well.
The best time to visit then depends on WHY you want to travel to Santorini. If you're after beach activities or maybe partying, April-October is your best bet. But if you just want some peace of mind or have a quiet, romantic time with someone, winter isn't bad at all.
---
Where to Stay in Santorini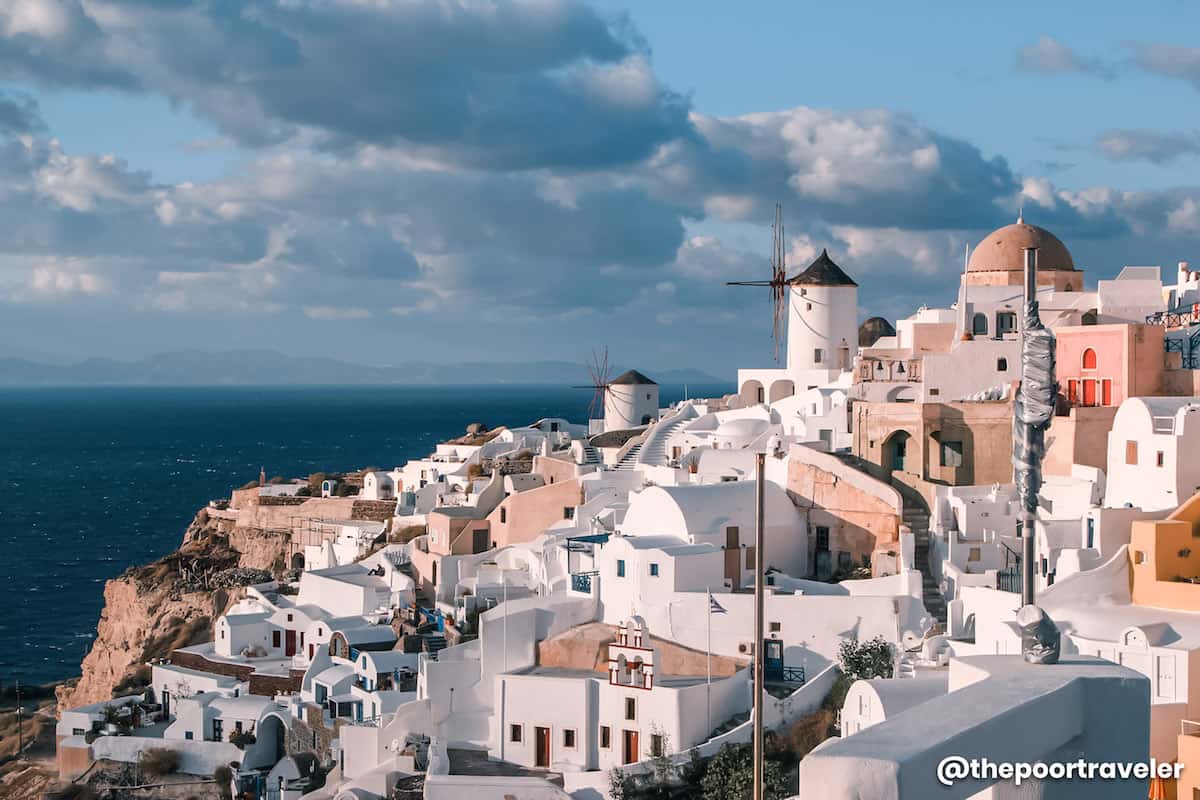 Santorini is home to several communities spread around the island. The best place to stay depends on your travel style. Basically, the first thing you should ask yourself is whether you want to stay on the beach or atop the cliff. If you prefer the beach, find a place in Kamari or Perissa.
But most tourists visit Santorini for that gorgeous view of the caldera and the sunset. In this case, pick a village that is perched on the island's cliffs. You have four great options: Fira, Oia, Imerovigli, and Firostefani.
Fira. The capital and main town of the island. This is where most the action happens. Lots of lodging options and tour agencies. Plenty of cafes, bars, and restaurants around. Nightlife is vibrant too. Almost all bus routes in the island start and end at the main terminal in Fira, which means every part of the island is accessible from here. If you're a backpacker or budget traveler, stay in Fira.
Firostefani. Situated north of Fira. Just like in Fira, the views here are majestic. It also has the same vibe, with a lot of accommodations and restaurants. The difference is, it's less crowded.
Imerovigli. Farther north from Firostefani. Built on the tallest part of the caldera ridge at 300masl, this village is often dubbed the "Balcony of the Aegean." Small hotels and restaurants abound too. It's less crowded and less busy than Fira, but less expensive than Oia.
Oia. The poster village of the island. The photos in most Santorini postcards you see are shot here in Oia. Lying in the caldera edge of the island's northernmost tip, it also offers a marvelous view of the caldera and the sunset. It is a top attraction so expect it to be heavily crowded with hordes of tourists during the day in peak season. At night, though, it is pretty quiet since most visitors are here on a day tour and are staying in Fira. In winter, most hotels and restaurants are closed, so it gets even quieter. The catch is, it has the most expensive accommodations. One thing I like about Oia is that it's extremely romantic. If you're on a honeymoon or romantic trip, stay in Oia.
---
Top Budget Hotels in Santorini
Let's get one thing clear first: Most accommodations in Santorini, especially those with a view, are expensive. Even the "budget" options are still relatively pricey.
Here are the top hotels below €120 per night as scored by Agoda users.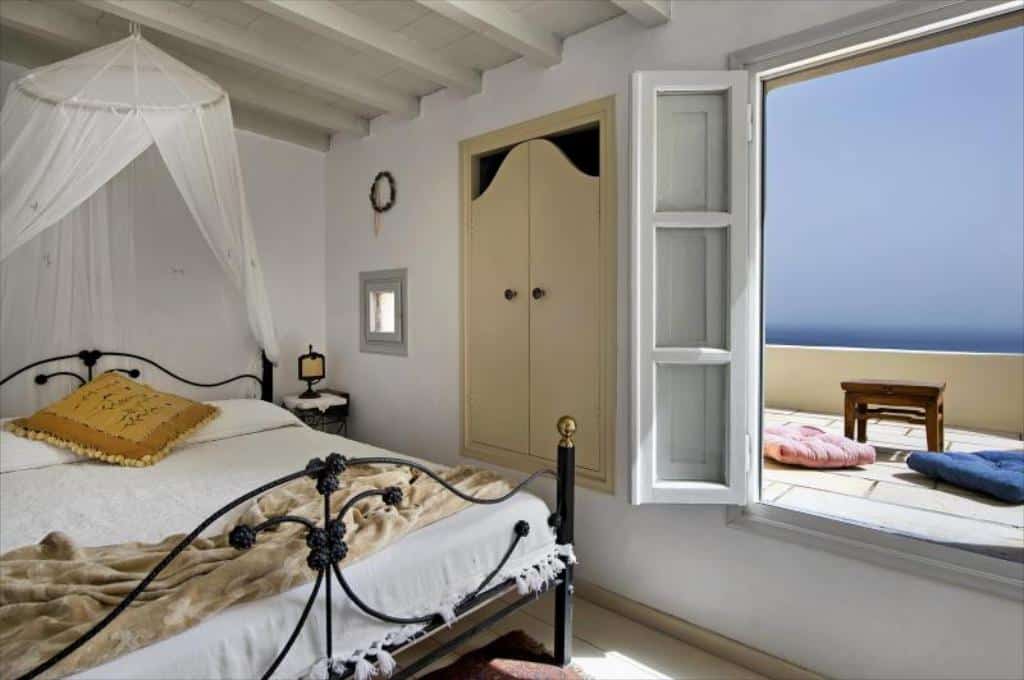 ---
Important Reminders
Cliffside hotels or suites are not for everyone. The hotels and points of interest are connected by staircases that wind across the side of the cliff. If you choose a place far down, you're going to have to climb back up every time you want to go elsewhere. Because the sights are spectacular, you probably won't mind. But I can imagine how difficult it must be if you're traveling with seniors, young kids, or PWDs.
Another thing you have to understand is that not all "hotels" have their rooms are housed in the same building. For example, in some cliffside villages like Oia, accommodations are in the form of a network of suites and villas rented out to tourists but marketed as one hotel. In this case, Google Maps is useless because sometimes rooms don't stand next to each other, even hundreds of meters apart. Upon arrival, one should first drop by their reception office in a separate location to check in, and a staff member will take you to your room. If you skip the office stop, you're not gonna know where exactly your room is located. They can also help you carry your luggage because carrying heavy suitcases while winding up and down the cliff is no joke. Trust me, I know.
It's something that I learned the hard way. Remember, we arrived in Oia in the evening, off peak season. Because we didn't know this whole check-in shebang, we just followed Google Maps. But again, it doesn't work here because the rooms are spread apart. We realized that we must check in at a separate location when we were already so far down. So we had to climb back up again carrying our heavy bags only to find the reception office closed. Apparently, the staff didn't see our message that we would be arriving at night. We tried calling the emergency numbers to no avail, so we ended up spending the cold, windy night at a taxi stand. It was hilarious. Definitely one for the books. We were only able to check in the next morning.
There are lessons to be learned here:
Choose the location of your hotel wisely.
Let the hotel staff know what time you're arriving (which we did) and be sure to get a reply or confirmation (which we didn't).
Be familiar with the check-in process of your hotel before your trip so you know what to do when you arrive.
---
How to Get to Santorini
Santorini (Thira) International Airport (JTR) connects the island directly to many European cities, but most of the flights are seasonal. Athens is the only city that you can fly to and from Santorini year-round. The good news is, Athens is connected to several major cities around the world.
If you're coming from Manila or Singapore, the most cost-efficient way to reach Athens is to fly with Scoot. Scoot fares to Athens start at PHP10,403 from Cebu, PHP10,704 from Clark, PHP11,198 from Kalibo and PHP10,754 from Manila. These can still go lower when there is a promo. Look: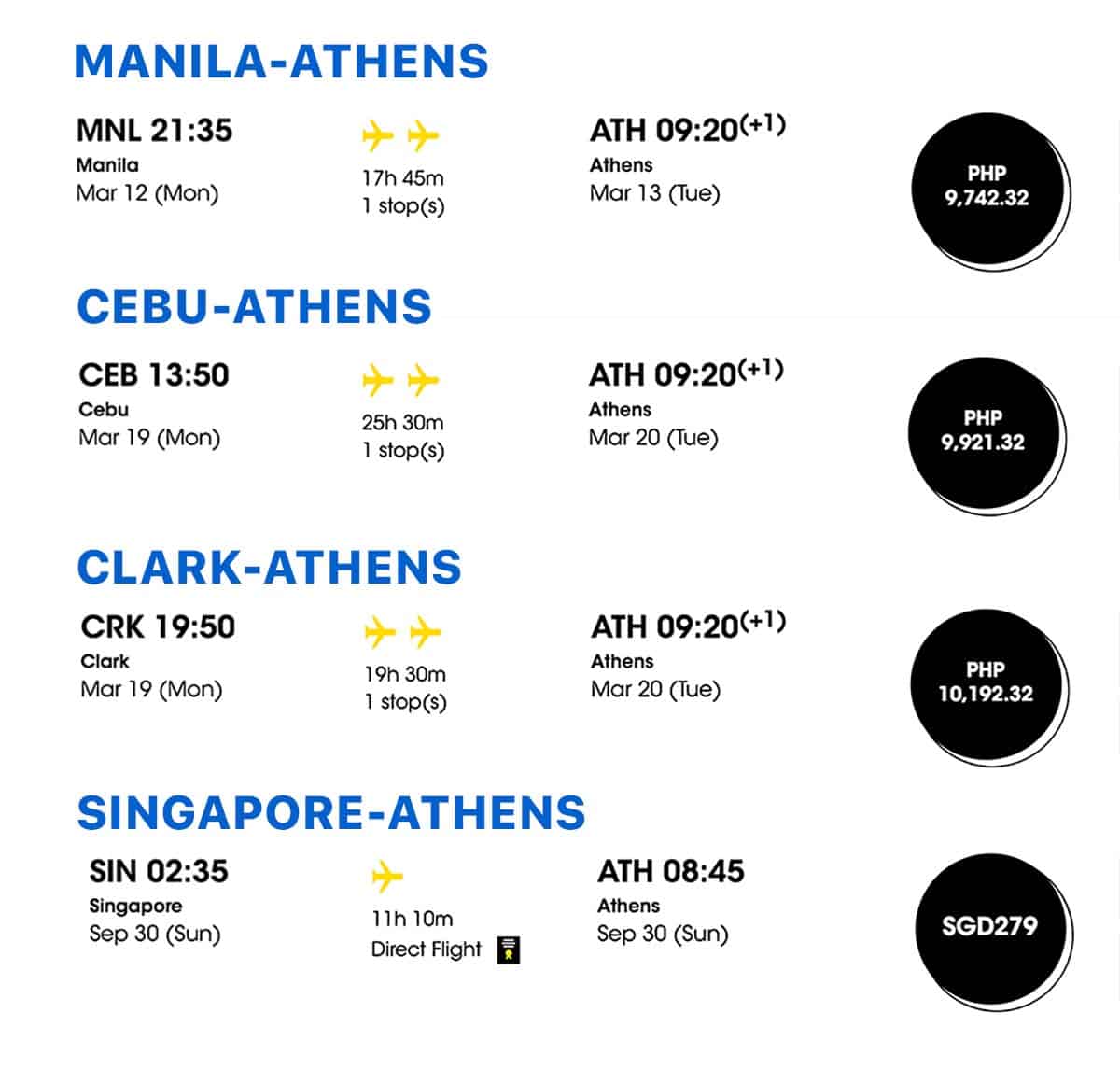 All flights from the Philippines will have a layover in Singapore. You can take this opportunity to also tour SG while you're at it. From SG, the travel time to Athens is 11 hours and 10 minutes. Scoot uses a new Boeing 787 Dreamliner, so you can expect the cabin to be spanking clean and well-maintained.
If you want to score ATHENS PROMO FARES, keep a lookout for Scoot's monthly Take-off Tuesday promotions, which happens every first Tuesday-Thursday of every month, available on their official website!
---
Athens to Santorini
From Athens, flights to Santorini are incredibly cheap. In off season, you can find roundtrip airfare between the 30€ to 70€ range, offered usually by RyanAir and Olympic Air. If you're lucky, you might chance upon fares that are only 14€ roundtrip! See screenshots below: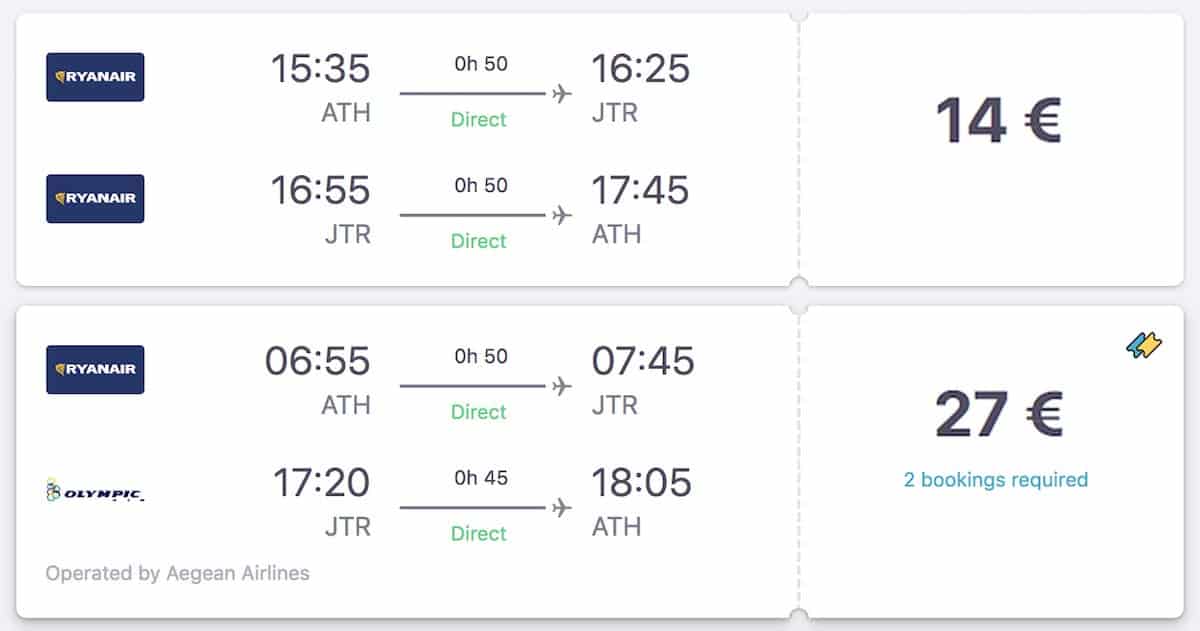 ---
Santorini Airport to Fira or Oia
By Bus
This is the cheapest option.
Santorini Airport to Fira. Bus fare: €1.70. Travel time: 25 minutes.
Santorini Airport to Oia. There is no direct bus from the airport to Oia. You need to first get to Fira and then transfer to another bus to reach Oia. Fira to Oia Bus Fare: €1.70.
However, the problem with the buses in Santorini is that times are tentative. The timetable for summer is different from winter, so you always have to check for the updated schedule. Yes, there is a schedule but it's often not followed. Not to mention the waiting time.
In peak season, there are too many tourists so prepare to wait in line. In off season, there are too few buses so you might still be in for a long wait. The buses also don't operate past 8pm. (Not sure if the last bus leaves earlier in winter.)
To see the bus schedule, visit: Santorini Bus Schedule.
---
By Taxi
Because we arrived in Santorini in the evening, there were no more buses, forcing us to just take the cab. The great thing about the taxi is that you can find one even if you arrive at night. You'll find them just outside the Arrival Hall.
Before you get into the cab, come to an agreement with the driver regarding the fare. Here are the usual rates:
To Fira: €30 to €35
To Oia: €40 to €45
---
By Welcome Pickups Taxi
Because the number of taxi units in the island is limited, if you're visiting in peak season or arriving late at night, you might want to pre-arrange a pick up service.
One thing you might want to consider is Welcome Pickups. I haven't tried this in Santorini, but I have in Athens and I absolutely enjoyed it. Had I known then that they have operations in Santorini, I would have booked them.
Welcome Pickups is much like Uber, only a gazillion times better. At €35, the fare is the same as the regular taxi's, but the service is fantastic. A driver will be picking you up at the Arrival Hall, escort you to his taxi, give you bottled water and brochures, and provide important tips on the road. If you're a couple on a honeymoon or celebrating something, this is perfect because you'll be pampered!
Here's a quick comparison of the transportation services in the island.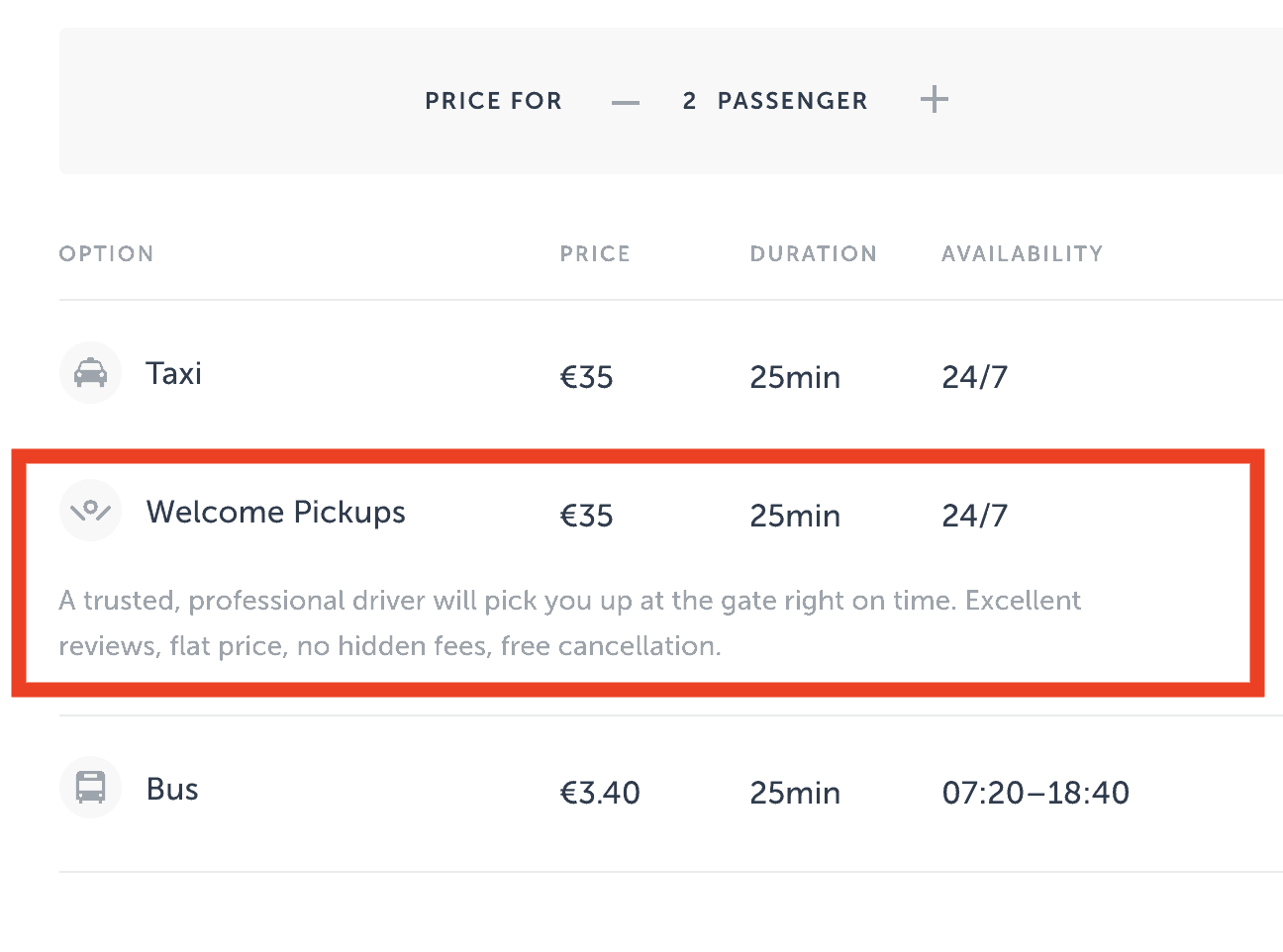 ---
By Hotel Airport Service
Many hotels in Santorini offer airport pickup and drop off service to guests. If it's a private service, expect it to be a bit pricier than a regular cab. Not all the time, though.
Our hotel in Oia had a mini-van service that is much, much cheaper than the cab. On our way back to the airport, we just booked with them. If I remember correctly, we only paid around €30 (good for 2 passengers).
Bottomline, contact your hotel before your trip and ask if they have a pickup service that you can avail of.
---
How to Get Around Santorini
By Bus. This is by far the cheapest mode of transportation in the island. If you're staying in Fira, you're in luck. The majority of the bus trips start and end in Fira, so you should be fine. If you're staying in Imerovigli, Firostefani, or Oia, you need to first take a bus to Fira (Fare: €1.80) and then board another bus to where you want to go. There are also journeys stemming from the villages of Messaria and Karterados. Again, getting around by public transpo can be problematic in winter, when there are fewer buses operating in the island.
By Group Tour. Numerous travel agencies offer various tour services around the island. If you're staying in Fira, options are aplenty. Note that the number of tours available drops drastically in winter.
---
Things to Do in Santorini
Santorini Sightseeing Bus Tour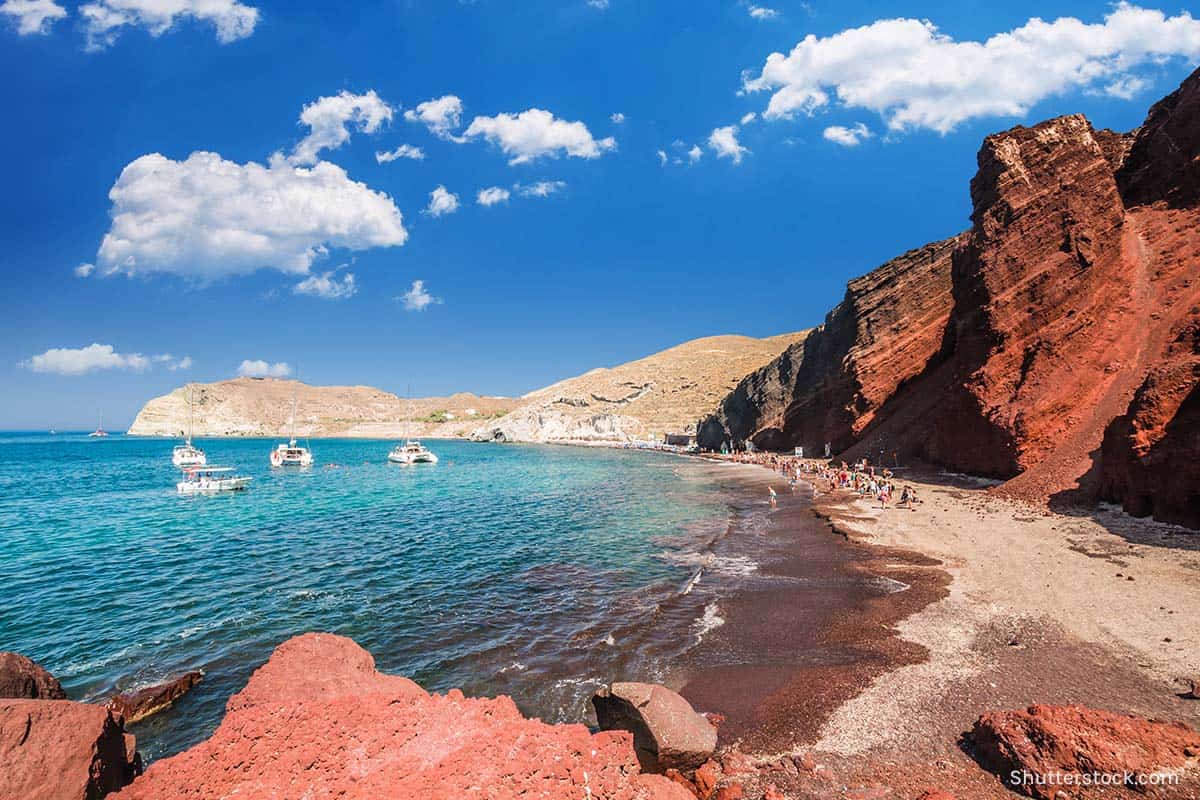 GetYourGuide offers a guided 10-hour sightseeing bus tour that would take you to the key attractions in Santorini including the following:
Akrotiri excavation site, a tour of the civilization that got buried in volcanic ash after the Minoan Eruption in the 17th century BC. Entrance fee not included.
Red Beach, best known for its red sand and lava cliffs.
Emporio village, a small, idyllic village with medieval castles and windmills.
Perissa Beach, a black-sand beach. It's also the lunch stop. (Lunch not included in the price.)
Winery, for a quick tour and wine-tasting.
Profitis Ilias, Santorini's tallest peak, offering incredible views.
Oia, where you'll watch the world-famous Santorini sunset.
---
Volcanic Islands Cruise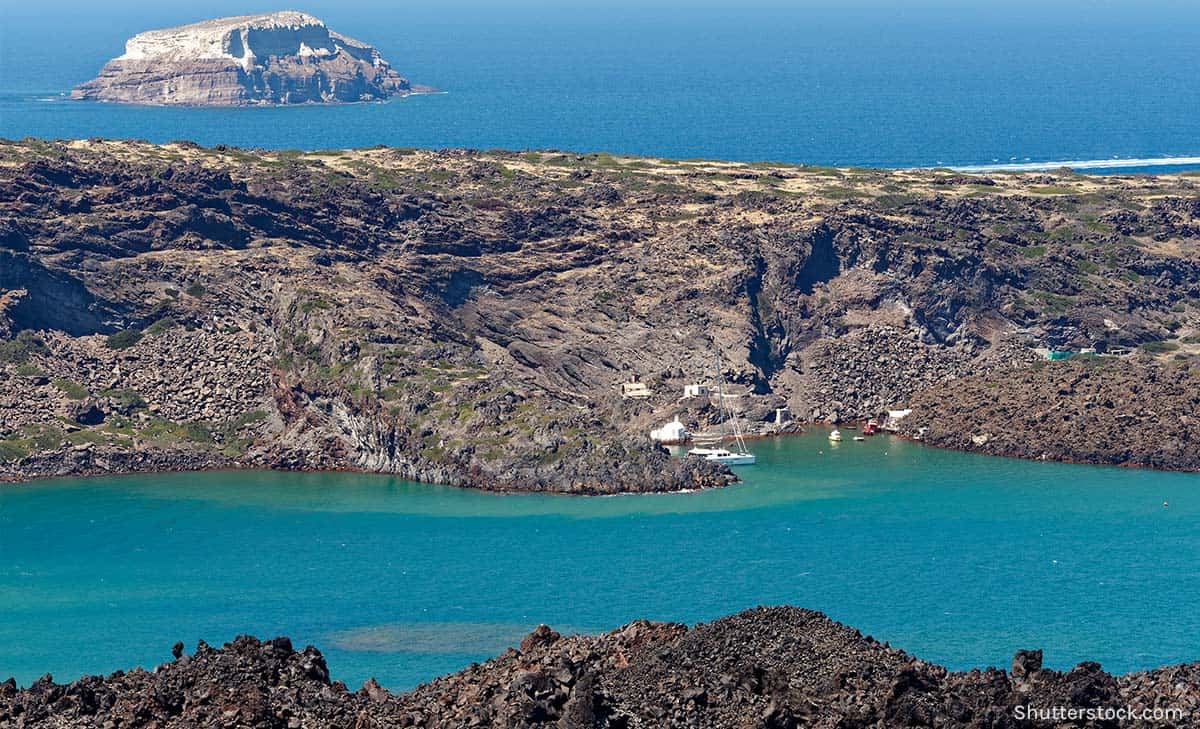 Island hopping in Santorini? Hell yes! You'll be picked up at designated points before sailing from the island's new Athinios Port. The tour lasts 6-10 hours. Here are the stops:
Nea Kameni, a small uninhabited volcanic island where you'll get to see more of the caldera.
Palea Kameni, where you get to take a dip in the hot springs.
Thirassia, which you can explore freely. Don't miss the village of Manolas.
Oia, where you have a choice to stay longer and watch the celebrated sunset.
---
Santorini Cooking Class and Wine-Tasting Tour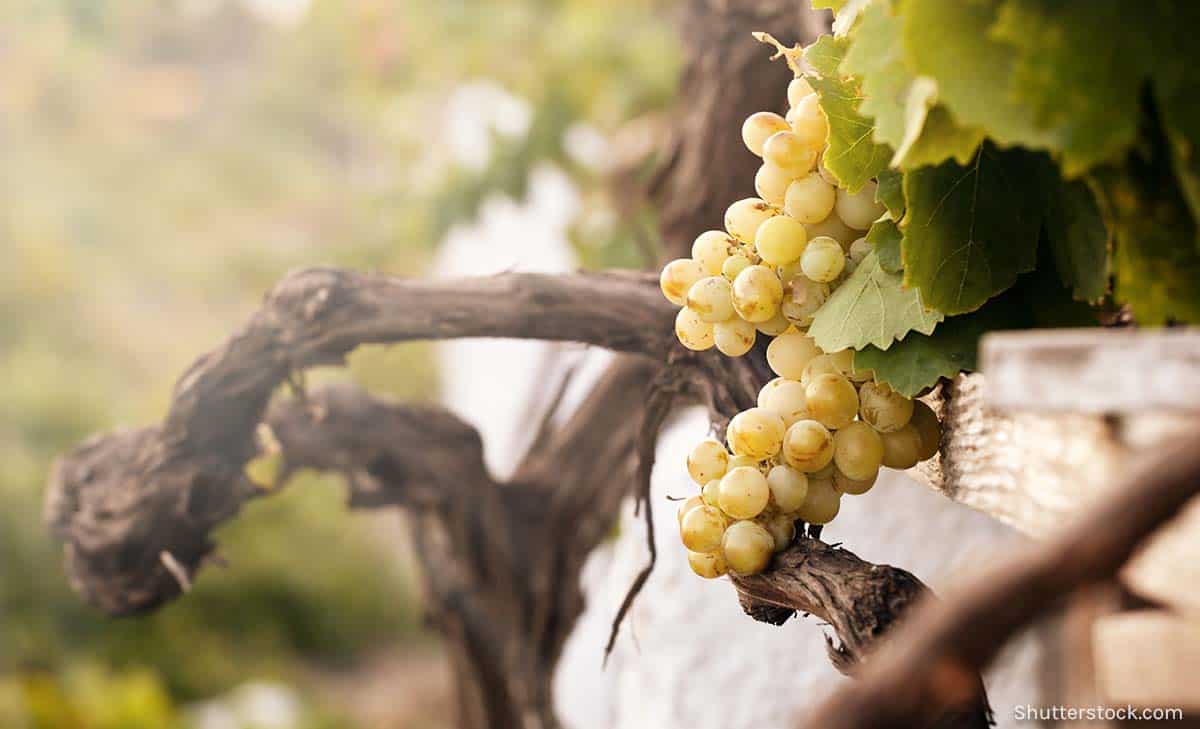 This tour will take you on a tour of a volcanic vineyards and two traditional wineries where you get to learn a lot about and sample the island's signature wines including Vinsanto, Nykteri, and Assyrtiko.
After the wine tour, you'll be joining a cooking class where you'll learn how to cook traditional Greek dishes under the guidance of a professional chef. The best part, you get to stuff your mouth with whatever you cooked with some Greek aperitifs like ouzo and raki.
---
Fira Food Tour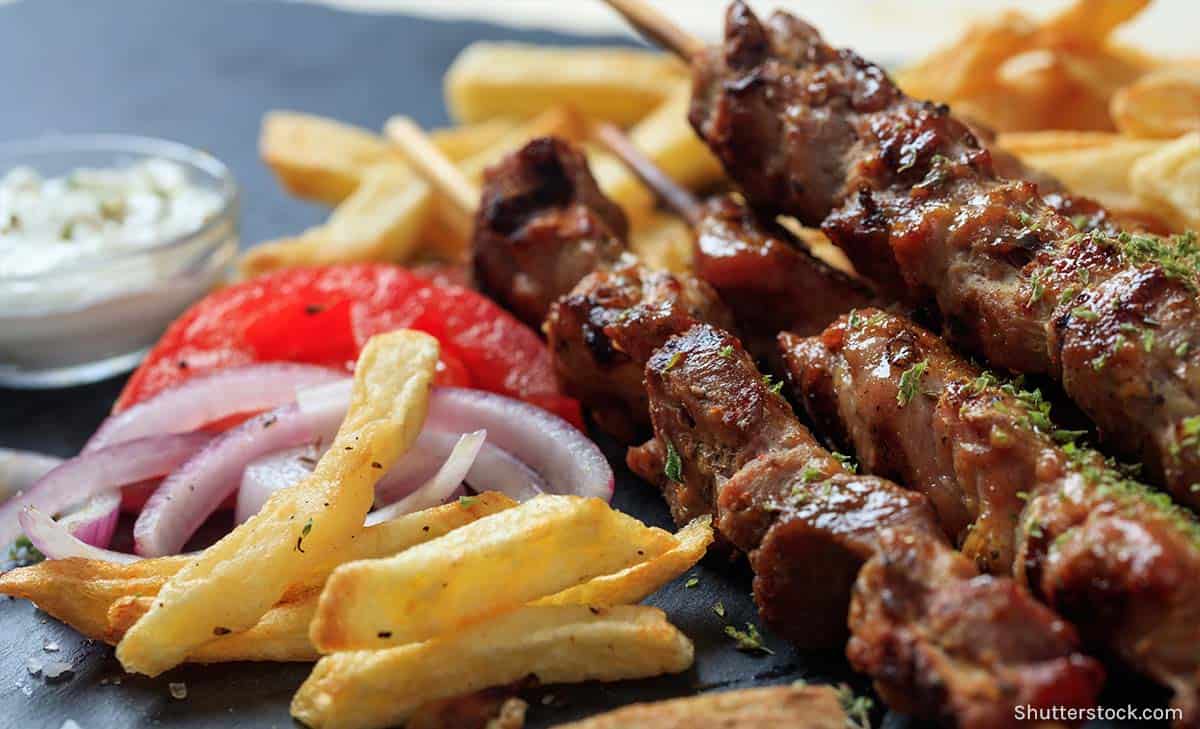 It's a great intro to Greek cuisine! This 4-hour guided tour will begin with a cup of traditional Greek coffee in Firostefani. From there you'll have a taste of some of the most sought after local delicacies like Loukoumades (Greek donuts), mezes, Greek honey, and souvlaki. You also get a gulp of local beer and taste some olive oil. This, while taking in the beauty of your surroundings.
---
Fira to Oia Hike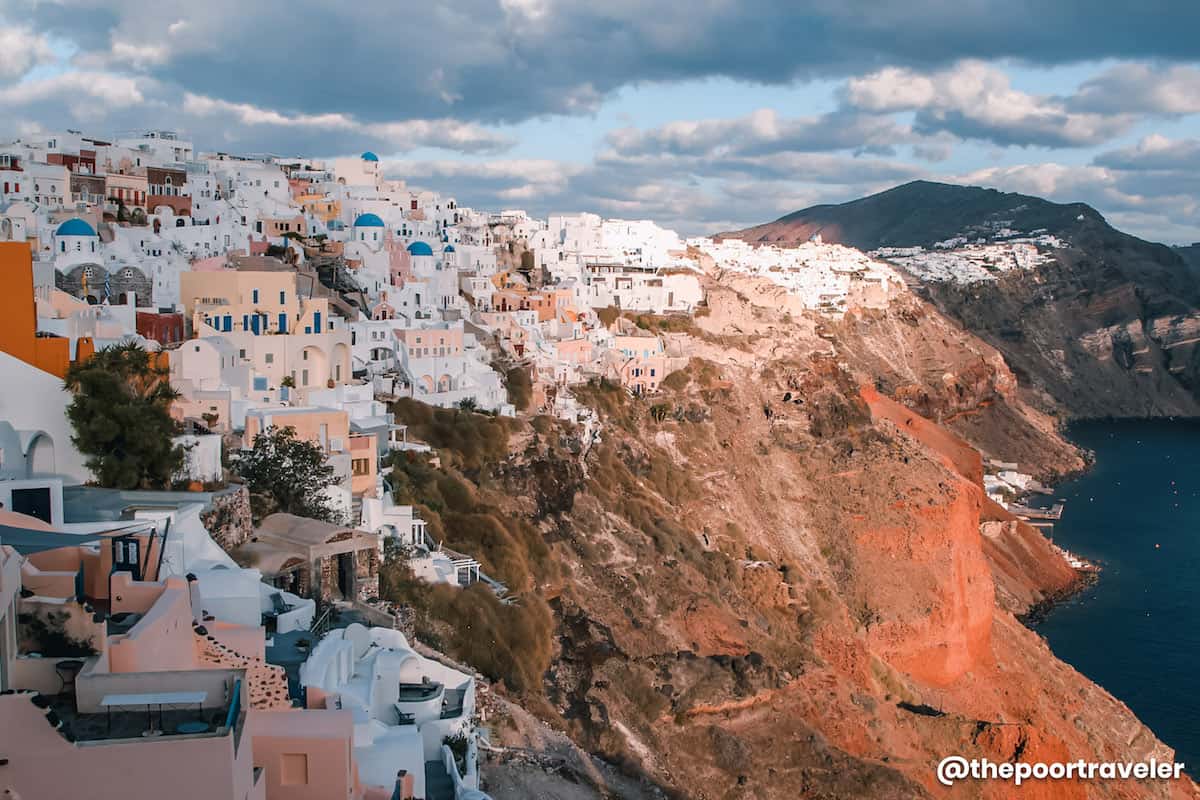 Or the other way around. This 10.5-km trekking route will take you along the edge of the caldera and through the villages of Oia, Imerovigli, Firostefani, and Fira. The whole hike can take at least 3 hours, depending on your pace and how many stops you make. Along the way, you're treated to magnificent views of the landscapes and seascapes of Santorini.
---
Other Things to Do in Santorini
Scuba Diving. Santorini's beauty isn't just skin deep. It also has a wealth of wonders underneath the waves. Intro dives cost around €70.
Open-Air Cinema, located in Kamari. Enjoy a good movie while having a drink with friends. Open only from May to October.
Ammoudi Bay, a small fishing village at the base of Oia where you can also catch another unforgettable sunset or enjoy a serving of freshly caught fish.
Pyrgos Village, an inland community where you can get to see how locals live away from all the tourists.
Akrotiri, a well-preserved archaeological site featuring the remnants of a community that perished during the Minoan Eruption of Santorini. This is part of the bus tour I mentioned above.
---
Sample Santorini Itinerary
Here's a sample DIY 4-DAY 3-NIGHT Santorini itinerary that you may use to build your own. Bear in mind that the prices and times indicated are just estimates. Actual costs and times may vary depending on many factors including season and the location of your hotel. Always check the sunset times, too.
This assumes you're a group of 2, arriving in the island in late afternoon, and staying in Fira. Feel free to tweak according to your flight schedule and preferences.
DAY 1: ARRIVAL, CHECK-IN
04:25 pm – Arrival in Santorini
05:10 pm – Bus to Fira, €1.70
06:00 pm – Hotel check in
07:00 pm – Dinner, €15
09:00 pm – Back to hotel, rest
DAY 2: SANTORINI BUS TOUR
08:00 am – Wake up call
09:30 am – Santorini Sightseeing Tour, €55, BOOK HERE!
Akrotiri Site entrance fee, €12
Lunch budget, €10
05:00 pm – Oia Sunset
08:30 pm – Back to Fira, dinner, €15
10:00 pm – Back to hotel, lights out
DAY 3: ISLAND HOPPING
07:00 am – Wake up call
08:30 am – Islands cruise, €37, BOOK HERE!
Lunch budget, €15
Volcano entrance fee, €2
05:00 pm – Back to Fira, watch sunset
07:00 pm – Dinner, €15
10:00 pm – Back to hotel, lights out
DAY 4: DEPARTURE
07:00 am – Wake up call
08:00 am – Souvenir shopping
11:00 am – Check out, leave bags
12:00 pm – Lunch, €10
02:00 pm – Bus to airport, €1.70
03:00 pm – Flight check-in
04:55 pm – Flight out
If you follow the itinerary above, prepare to shell out at least €200 (USD230, SGD318, PHP12,500), excluding airfare, hotel, tips, and shopping expenses. For good measure add an additional €100 for other possible expenses including tips, incidentals, and taxi fare (in case there are no buses).
---
More Santorini Tips for the Poor Traveler
Walk when you can. Take the limited public transportation as an opportunity to walk for fitness! You'll enjoy the view too.
Where to Eat. As in most cities in Europe, restaurants at touristy places are often more expensive than usual. But you'll find the exceptions when you go out of the main street.
Tipping. When eating at restaurants, locals usually just round up the bill. If your bill is €23.5, they usually just pay €25. A tip of 5-10% of the bill is also common at touristy places.
Try gyro and souvlaki. Ah, the quintessential Greek street food. They're cheap and filling! Beef or chicken gyro costs 2-4 euro, while souvlaki 4-6 euro. A serving usually comes with meat, onions, fries, and yogurt sauce. Delicious, too! Salads are cheap and tasty too.
---
Our Santorini Travel Slam Book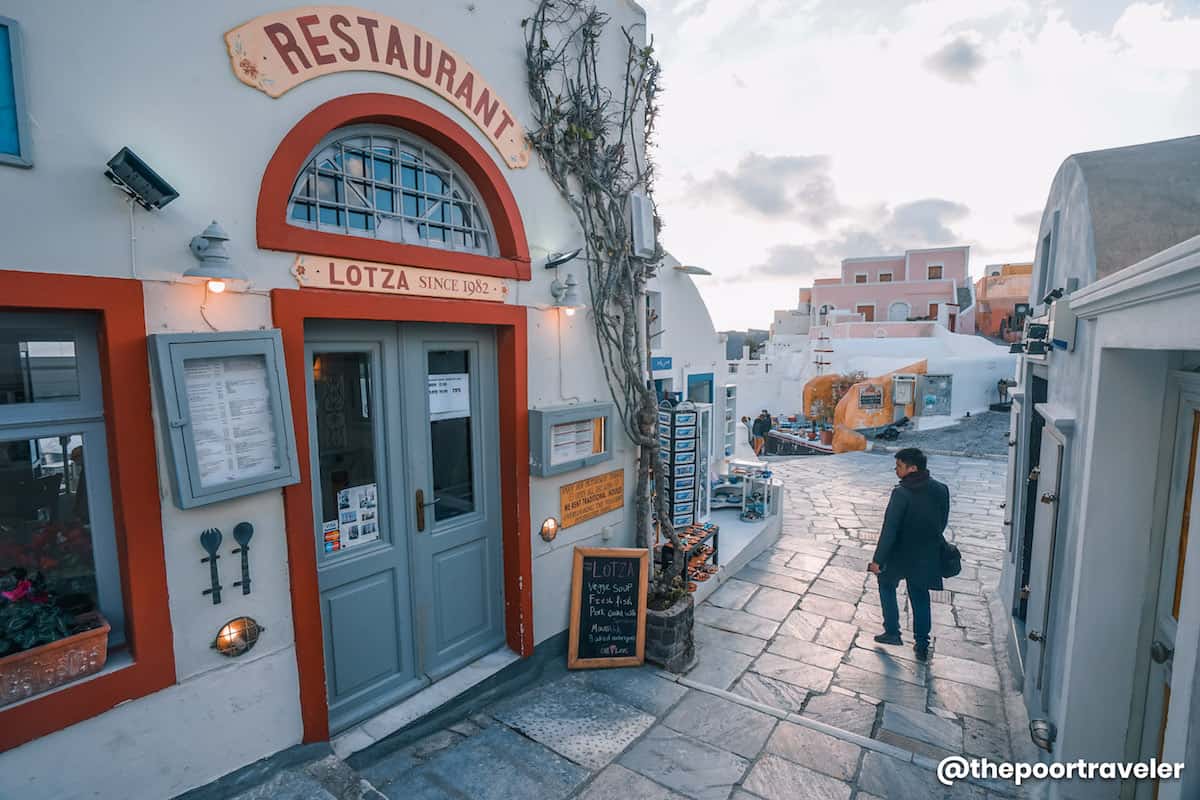 Best thing about Santorini: Spectacular views everywhere you look. Every nook or cranny is postcard-worthy.
Something about Santorini that you don't like: Limited transportation options in off season. When we visited, we were forced to take the cab or walk most of the time.
Most unforgettable moment: Well, that night we had to sleep at a taxi stand because our hotel reception office was closed. We also had to go up and down the cliff while carrying heavy suitcases because of the confusion.
Favorite spot: In Oia, there is a family-run restaurant called Lotza. And yes, the food is great. But what we loved the most about it was the view. It just has the perfect view of the blue domes and white houses with the horizon running in the background.
Favorite meal: Lotza restaurant has this meal called "Rice with seafood." Yum yum yum. At 16 euro, it's pretty pricey, but serving is big. Their saganaki is delish too.
Favorite encounter with a local: As I was looking for ref magnet souvenirs, the owner of the shop asked where I was from. When I answered Philippines, he was surprised. He said that most tourists in the off season are usually from China, but this year he found that most are from Singapore and he was wondering why. I told him that Scoot, a new airline, has launched a new Singapore-Athens route and that I took that flight too. It was the start of a long conversation about Greece, Singapore, the Philippines, and travel in general. There weren't that many customers so our chitchat wasn't interrupted at all.
Biggest surprise: Santorini is eerily quiet in winter. In Oia, we would walk around and never find or bump into any other tourist. We felt like we owned the entire village, haha.
Biggest disappointment: Limited tour options in off season.
---
Frequently Asked Questions
Is Santorini safe?
Yes, Santorini is very safe generally. But as in other places, follow the rules and don't leave your things unattended. There are some accounts of scams on ATV rentals, though.
---
What is tipping policy in Santorini?
Tipping is NOT mandatory or expected in Santorini. You can just round up the bill. If your bill is €23.5, they usually just pay €25. But if you're very happy with the service, 10% of the bill should be fine.
Taxi drivers don't expect to be tipped either, but you can just round off the meter.
---
What are the usual prices in Santorini?
Salad: €6-10
Moussaka: €6-10
Burgers: €6-10
Omelette: €4-7
Pasta or rice meal: €8-20
Ref magnet souvenir: €1-4
Bus fare: €1.70 minimum.
---
Where to exchange money in Santorini?
Oh, I don't know, to be honest. I withdrew money from an ATM when I was in Athens, so I never had to exchange money in Santorini. Sorry. :(
---
What is the power socket used in Santorini?
Power sockets are Type F, which also accept Type C plugs. Standard: 230 V, 50 Hz.
---
Do I need a visa to visit Greece?
Greece is part of the Schengen Agreement. For short visits, a Schengen Visa is required for most nationalities except for nationals of 62 specified countries which include Singapore, Malaysia, and the United States.
If you're a Philippine passport holder, you will need a Schengen visa. We have a separate post discussing the visa application process in detail.
Read: Schengen Visa via Greek Embassy
---
2️⃣0️⃣1️⃣8️⃣ • 1️⃣0️⃣ • 1️⃣9️⃣