This SAPPORO TRAVEL GUIDE contains tips on how to get around the city, where to stay, and what places to visit, and things to do. With SAMPLE SAPPORO ITINERARY, too!
The Japanese have a word for it – kogarashi. It means 'leaf-wilting wind', referring to the gust that blows the last leaves off the trees, announcing the arrival of winter. While locals who have to deal with the extreme cold dread the frost as much as the Starks do, tourists chase it. Of all the key Japanese cities, Sapporo has the longest winter, starting as early as October. And as someone who spent most of my life in the tropics, I find joy in saying, "Winter is coming."
Many of us whose roots are planted near the equator once imagined ourselves in that snowglobe we shook dreamily when we were kids. Snow is a reward, something that we could only see if we work hard enough to afford it, after we had been burdened by life's many responsibilities. While I'm aware that too much of it has a dark side, for the young, naive me, snow is not ice powder but fairy dust, the stuff that magical places are made of. So yes, Sapporo, and Hokkaido in general, is one of my most-loved destinations in Japan.
Our team has been here four times now, in an effort to keep this travel guide updated. It's my second time. Just last year, I was in town to experience Sapporo Snow Festival. And boy, what difference a year makes! In between my visits, Kita Kita, a Filipino film set in Sapporo, became a blockbuster hit and introduced the city to more travelers. And then, Philippine Airlines launched direct flights, allowing them to reach Sapporo more easily. Last year, I did not meet a single Filipino traveler outside the airport. This year, I kept hearing Tagalog words everywhere: at the TV tower, at restaurants, inside cable cars. Even the guys from the Tourism Board told us they were happy that their tourism has grown tremendously over the past year.
WHAT'S COVERED IN THIS GUIDE?
UNDERSTANDING SAPPORO CITY
The northernmost prefectural capital in Japan, Sapporo requires a bit more effort to reach. Yet, it is the country's fifth biggest city by population, which has significantly grown only in the past decades. Sapporo is one of the youngest urban areas Japan.
According to tourism officials we talked to during our stay, before development began to take over in 1857, there were only 7 people living here. And because it was built not too long ago, the design of the city didn't come about organically. It was measured and developed according to plan. The city's blueprint is an almost perfect grid, with the Ekimae Avenue (north to south) and Odori Park (east to west) as the main axes. Much of the public infrastructures, like the subway system, were built in preparation for 1972 Winter Olympics.
Here are a few more facts you need to know:
Language: Japanese (Nihongo). English isn't widely spoken, but it's not difficult to get around. Menus, signs, and machines have English translations.
Currency: Japanese Yen (JPY, ¥). JPY 1000 is roughly USD 9, EUR 7.85, SGD 12.5, PHP 476 (as of December 2018).
Modes of payment: Cash is preferred. Some bigger establishments accept credit cards, but cash is still king in Sapporo (and Japan in general).
Electricity Info: 100V. Type A sockets. Plugs have two flat pins. Type B is sometimes used but not that common.

---
BEST TIME TO VISIT SAPPORO
Winter, of course. Although the weather isn't always comfortable, much of what Sapporo has to offer is best enjoyed in the cold months. It gets 6m of snow a year, and the first of the season usually falls in October. By December, the entire city is already a winter wonderland, and temperatures continue to drop as the season progresses. Here are more reasons to consider visiting when it's covered in white blanket. (Warning, though: It can get really cold, with average nighttime temperatures reaching as low as -8C.)
Sapporo Snow Festival, an annual week-long event held in early February, showcases giant ice and snow sculptures in many parts of the city, with the one in Odori Park getting the most attention. Last year alone, it attracted almost 2 million visitors.
Sapporo International Ski Marathon, a cross-country skiing marathon, starts here.
Sapporo White Illumination runs from mid-November to December.
Sapporo is a popular choice for skiing and other winter sports.
April is when it gets warmer and snow begins to melt. Have you been dreaming of cherry blossoms but you're always unable to travel in March or April? Sapporo to the rescue. The first bloom of sakura happens much later in Sapporo than in other major cities, usually in early May.
Autumn is good, too, if you wish to see its landscapes get painted bright red and orange. The Sapporo Autumn Festival happens in September, but make sure to bring a cardigan. If you plan to visit in October, you will need a jacket.
---
HOW TO GET TO SAPPORO
Sapporo is served by two airports, the new Chitose Airport and the Okadama Airport. If you're flying to Sapporo from overseas, there's a big chance you'll be using Chitose. However, international flights are limited to China, Korea, Taiwan, Malaysia, Hong Kong, Macau, Honolulu, Guam, Australia, and most recently the Philippines. Most journeys make a connection in Tokyo or another major city.
---
MANILA TO SAPPORO
Starting December 7, 2018, Philippine Airlines has started flying nonstop from Manila to Sapporo! Their introductory price for a round-trip ticket is USD 399, inclusive of baggage allowance, meals, and other surcharges. This is great for those who also value their time. Flying directly will cut short the total travel time and skip the layover at another airport, which will give you more time to actually enjoy the destination.
Philippine Airlines also uses a brand new Airbus A321neo for their Sapporo flights. I've tried this aircraft many times now. Expect wider legroom, quieter journey, and a big screen with a great selection of movies!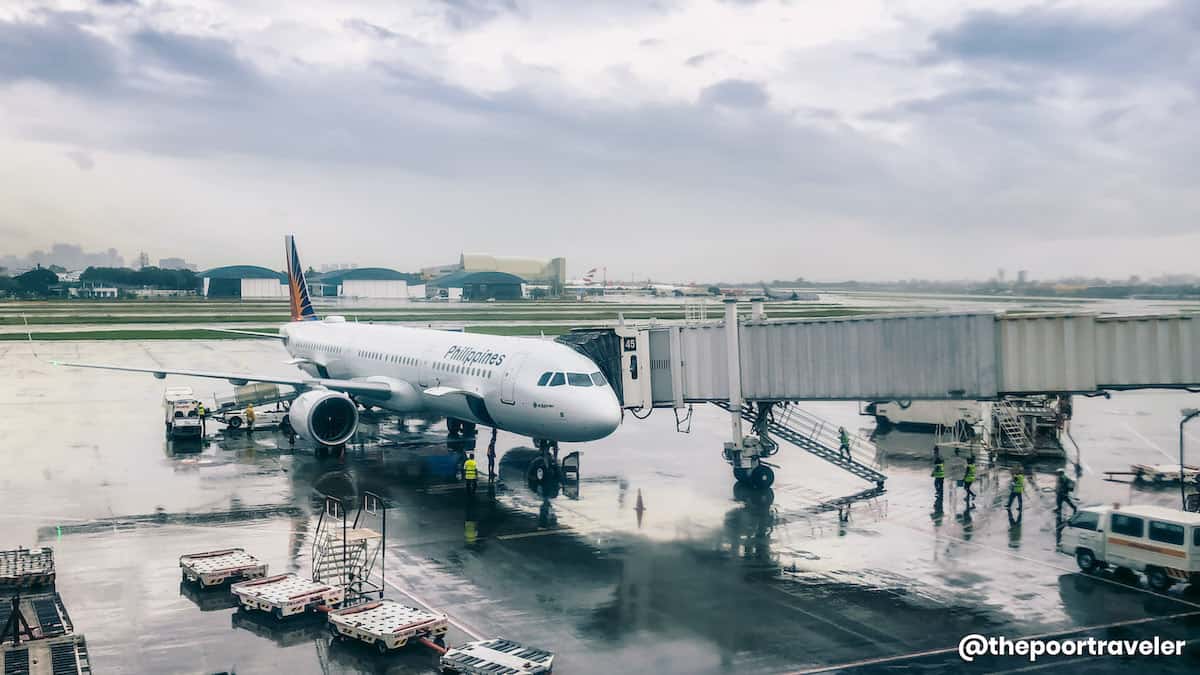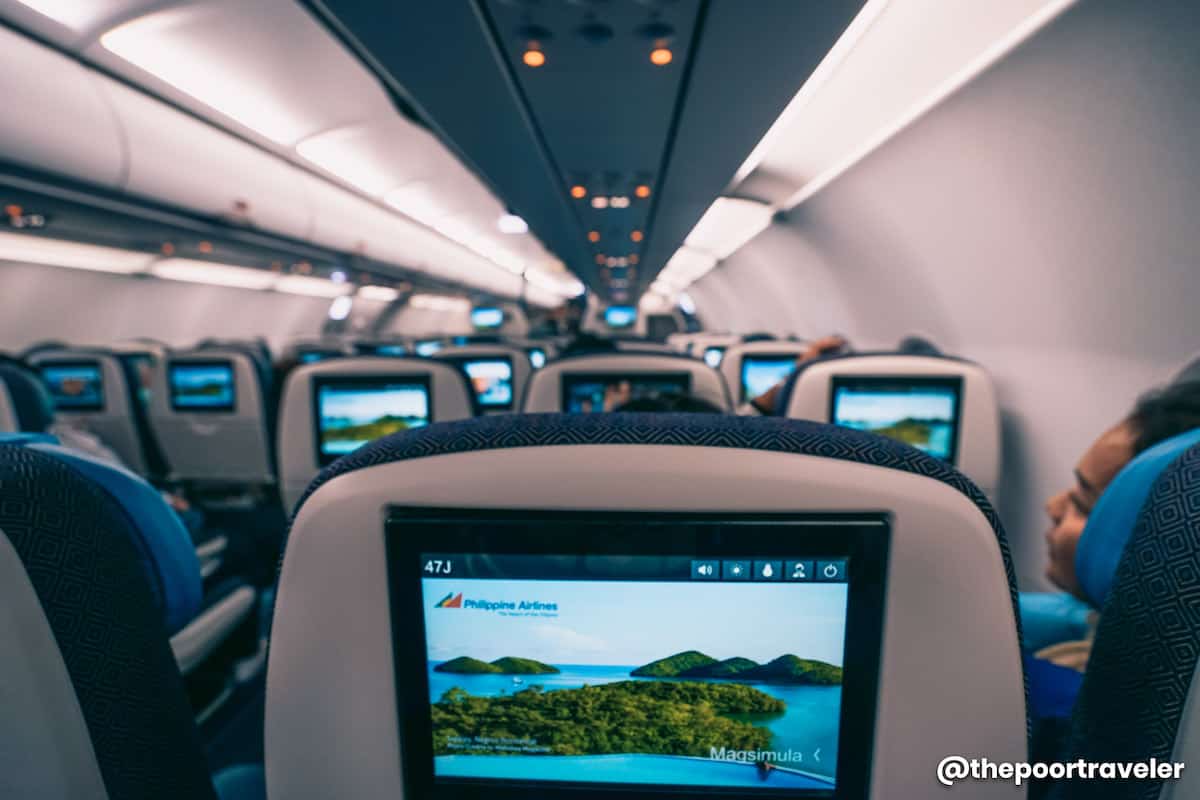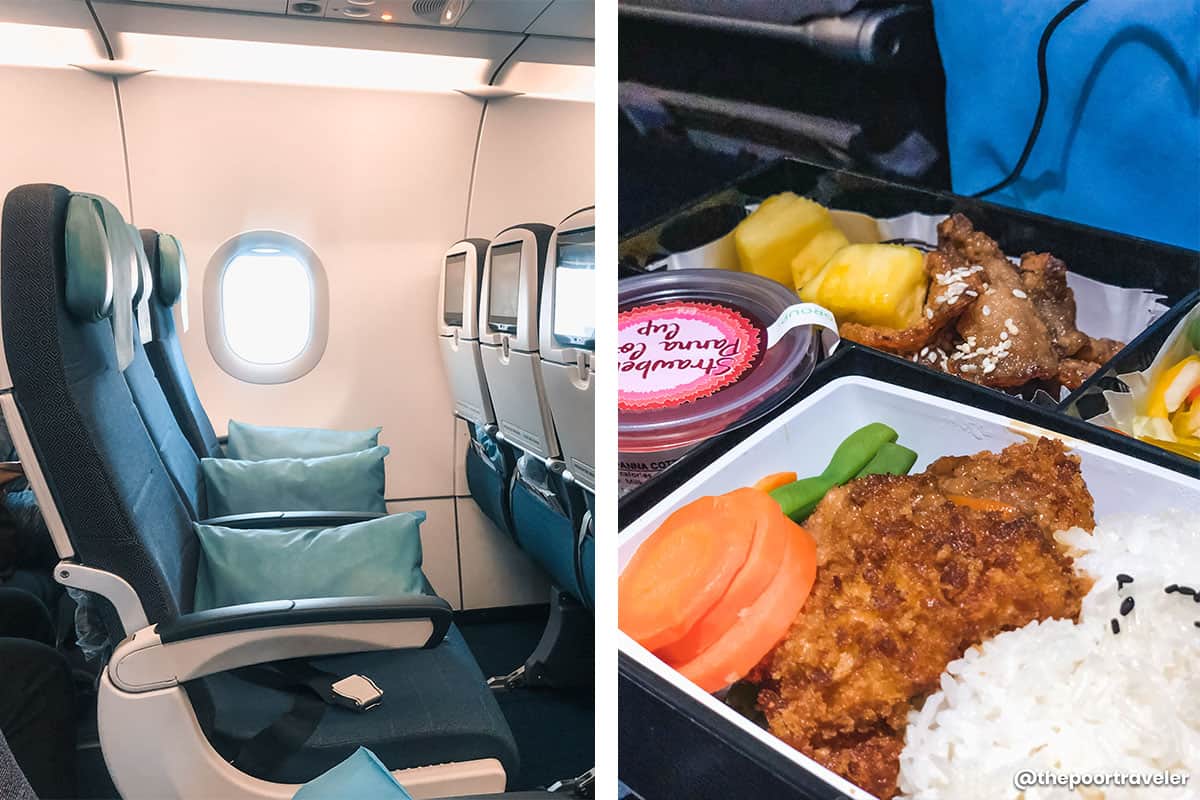 The fare is also not far from the fares of flights with stops. Given that every PAL booking also comes with meals, seat selection, and 50-lb baggage allowance (something you might need in winter), PAL offers the best value for money.
---
TOKYO TO SAPPORO by Plane
The flight from Tokyo to Sapporo usually takes 1 hour and 40 minutes. JetStar offers round-trip flights for less than USD 100 (PHP 5000).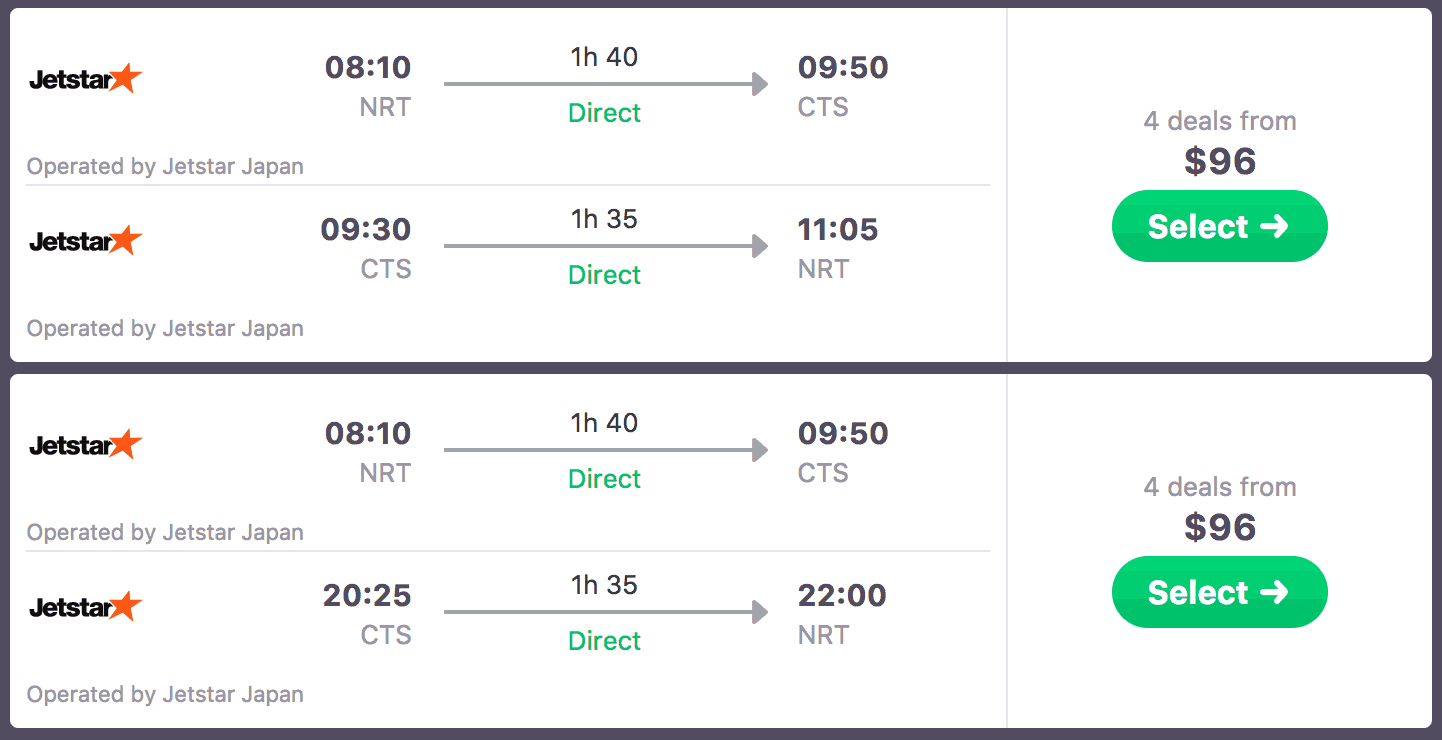 TOKYO TO SAPPORO by Train
Taking the train to Sapporo from other major cities outside Hokkaido is both time-consuming and expensive, which is why I don't recommend it unless you're on a multi-city tour around Japan.
Take the Shinkansen Hayabusa to Shin-Hakodate-Hokuto Station. Travel time: 4.5 hours. Reserved seat fee: ¥11,130 ($100, P5000).
Switch to Limited Express Hokuto Line and alight at Sapporo Station. Travel time: 3 hours, 40 minutes. Reserved seat fee: ¥1550 ($14, P700); Unreserved seat ¥1290 ($11.5, P580).
The whole journey takes over 8 hours, not counting the layover time. The total fare for 2 legs is ¥14,140. That's on top of the seat fees. So the whole journey would cost you around ¥26,820 ($240, P12,000). That's just one way!
---
OSAKA TO SAPPORO by Plane
Flights from Osaka takes around 2 hours but usually costs just a tad higher.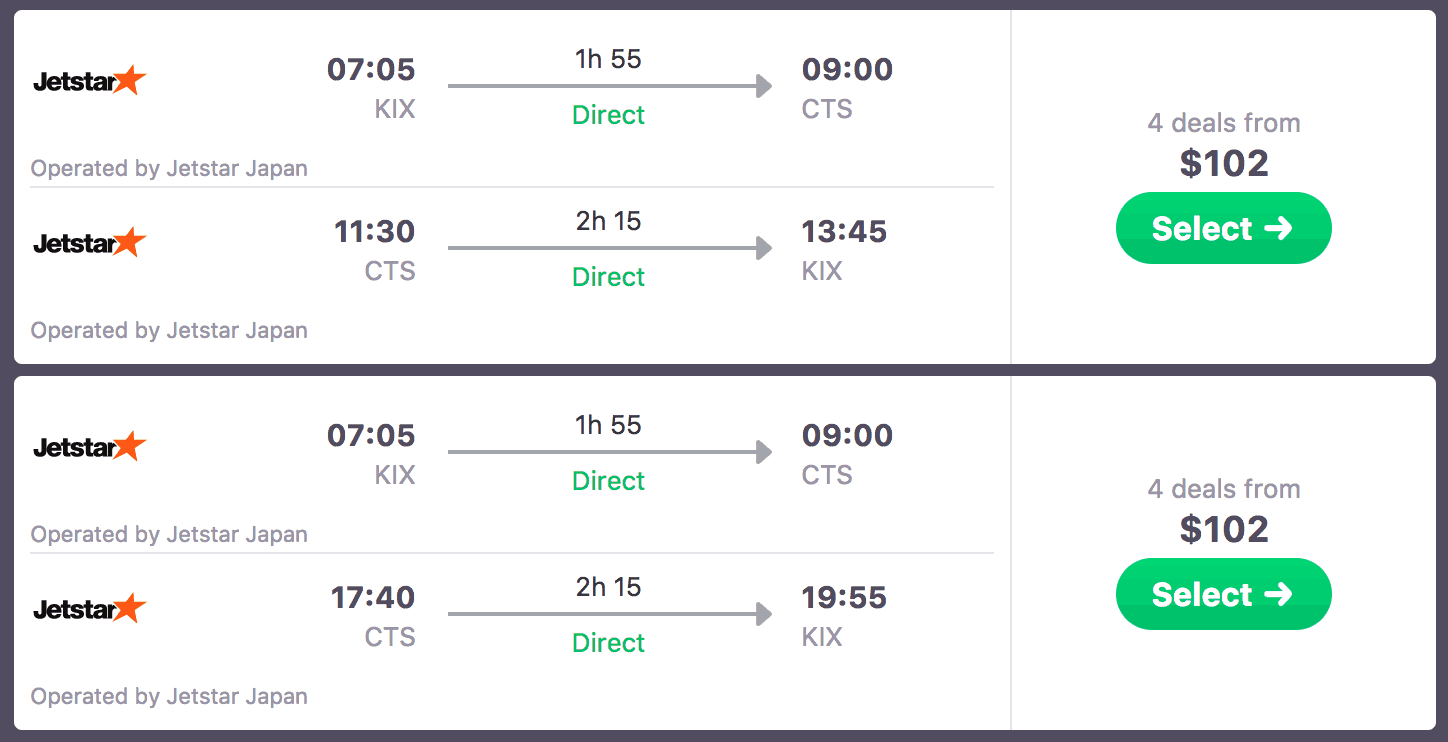 ---
OSAKA TO SAPPORO by Train
To get to Sapporo from Osaka, you will need to make a transfer in Tokyo.
From Shin-Osaka Station (not to be confused with Osaka Station), take the Shinkansen Nozomi to Tokyo Station. Travel time: 2 hours, 33 minutes. Reserved seat fee: ¥5700 ($51, P2550); Unreserved seat fee: ¥4870 ($44, P2180).
Take the Shinkansen Hayabusa to Shin-Hakodate-Hokuto Station. Travel time: 4.5 hours. Reserved seat fee: ¥11,130 ($100, P5000).
Switch to Limited Express Hokuto Line and alight at Sapporo Station. Travel time: 3 hours, 40 minutes. Reserved seat fee: ¥1550 ($14, P700); Unreserved seat ¥1290 ($11.5, P580).
Total travel time is 10.5 hours, excluding the layovers. The total fare from Osaka to Sapporo is ¥18,140. Add the seat fees and you'll have to shell out around ¥36,520 ($326, P16,400).
See now why we advise against it? Flying is faster and much, much cheaper.
But if you're visiting multiple cities, then you will get great savings if you just book a JR Pass. This makes sense if you want to explore not just one or two cities. For example, if your itinerary includes Osaka, Tokyo, and Sapporo in 7 days.
Also, riding the bullet train across the Japanese countryside is quite an experience too.
---
NEW CHITOSE AIRPORT TO SAPPORO CITY CENTER
From the New Chitose Airport, travel on foot to the New Chitose Airport Station.
Take the JR Rapid Airport Line headed for Otaru or Sapporo.
Get off at Sapporo Station.
Fare is ¥1070 ($9.6, P480). You may reserve a seat for ¥520 if you want, but you can simply hop on to the cars with unreserved seats (FREE).
Travel time: 37 minutes.
---
HOW TO GET AROUND SAPPORO
Thanks to grid design, it is easy to explore the city center of Sapporo even on foot. You can simply divide the map into four quadrants with the Ekimae Avenue (north to south) and Odori Park (east to west) as the main axes. Each block in the city measures 100 meters so it's not difficult to keep track how far you are from where you came from. I thoroughly enjoyed walking around even in the cold, cold evenings. And if you're walking along Odori, it's literally a walk in the park!
For not-so-short distances, there's always the subway. To make it even easier, go to Hyperdia.com on your web browser. Enter your origin and the station where you're going. It will then display possible route options including how much the ride costs and transfers needed to get there. At the train station, you can double check the price. Just look at the route map, usually above the ticket machines. The map displays the price based on distance. Sometimes, the map is in Japanese characters only, which is why Hyperdia is useful. If you're not familiar with Hyperdia, here's our guide: How to Use Hyperdia.
---
JR Hokkaido Kitaca Card

The Kitaca Card is Hokkaido's IC card. You can use this to skip purchasing tickets every time you use the the train or bus. It's much like Tokyo's PASMO or SUICA and Osaka's ICOCA. You can also use it anywhere that accepts IC cards even outside Hokkaido.
You can buy a Kitaca card via Klook. It's preloaded with ¥1500. You can pick it up at the airport or at Sapporo TV Tower, whichever is more convenient.
✅ RESERVE A CARD HERE!
---
JR Pass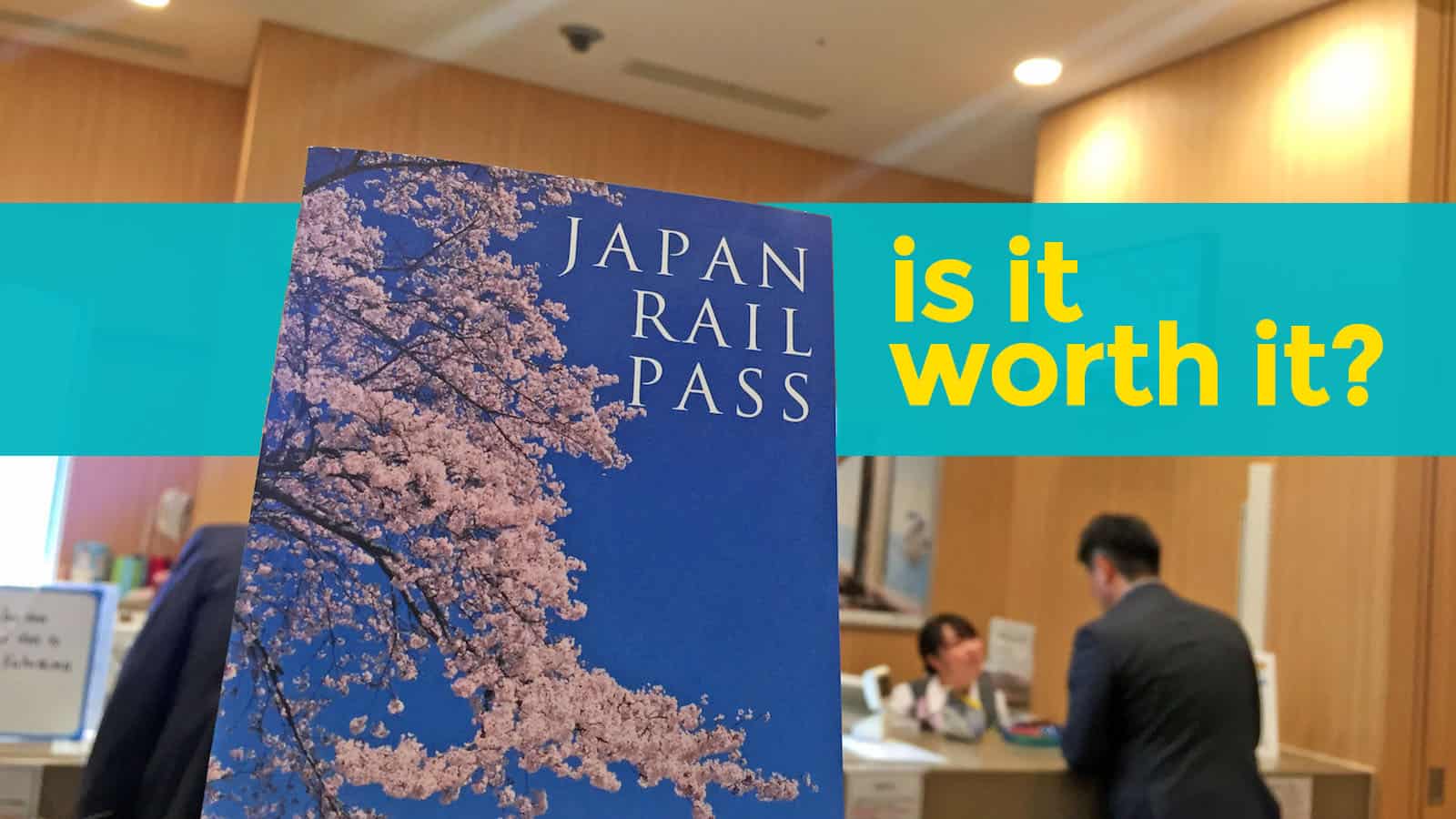 If you're visiting multiple cities in Japan and you're staying for at least 7 days, you can save A LOT OF MONEY by getting a Train Pass. Klook offers the cheapest JR Passes available. If you live in the Philippines, the pass will be delivered to you in 7 days.
Again, JR Pass is only ideal for those traveling from one city to another. If your itinerary involved only Sapporo or Otaru, you don't need this. But if you're also visiting other cities within or outside Hokkaido, this can mean great savings.
✅ CHECK JR PASS RATES HERE
---
Pocket Wifi Rental in Sapporo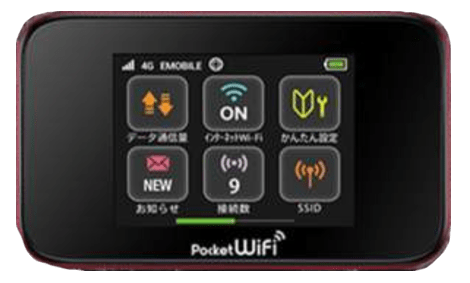 The cheapest way of getting connected to the Internet in Japan is renting a mobile wi-fi. It can accommodate multiple users so if you're a group, you just need one and split the cost. You'll find a lot of them around, even at the airport. However, based on experience, they are so in demand that every time I try to get one, there's always none left. Fortunately, with Klook, you can reserve one and just pick it up at the airport!
✅ For 4G Wifi Rental: CHECK RATES OR RESERVE HERE
---
Local 4G SIM in Hokkaido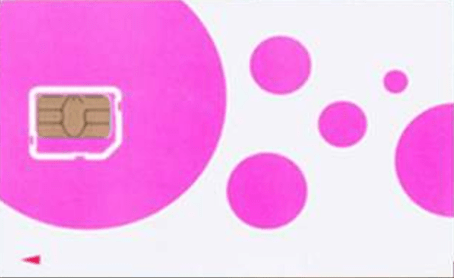 If you opt with a 4G Data SIM, you can choose between two packages: unlimited 4G data for 8 days (around P1500) and 3GB data for 8 days (around P1100). If you're a heavy data user, best to go with the Unlimited Plan. You can pick up the SIM card at Chitose Airport.
✅ For 4G SIM Card: CHECK RATES OR RESERVE HERE
---
PLACES TO VISIT IN SAPPORO
Sapporo Beer Museum and Beer Garden
Explore the Sapporo Beer Museum and learn barrels about the Japanese beer culture! There is no entrance fee, but a guided tour costs ¥500. Afterwards, you may sample the beers or have what locals call the Genghis Khan, a dish composed of grilled lamb meat and vegetables. Housed in the Kaitakushi-kan building, a Hokkaido heritage site, it fosters a fantastic atmosphere too!
Tip: Make this your last stop of the day. Otherwise, prepare a change of clothes because the smell of smoke will stick with you for the rest of the day.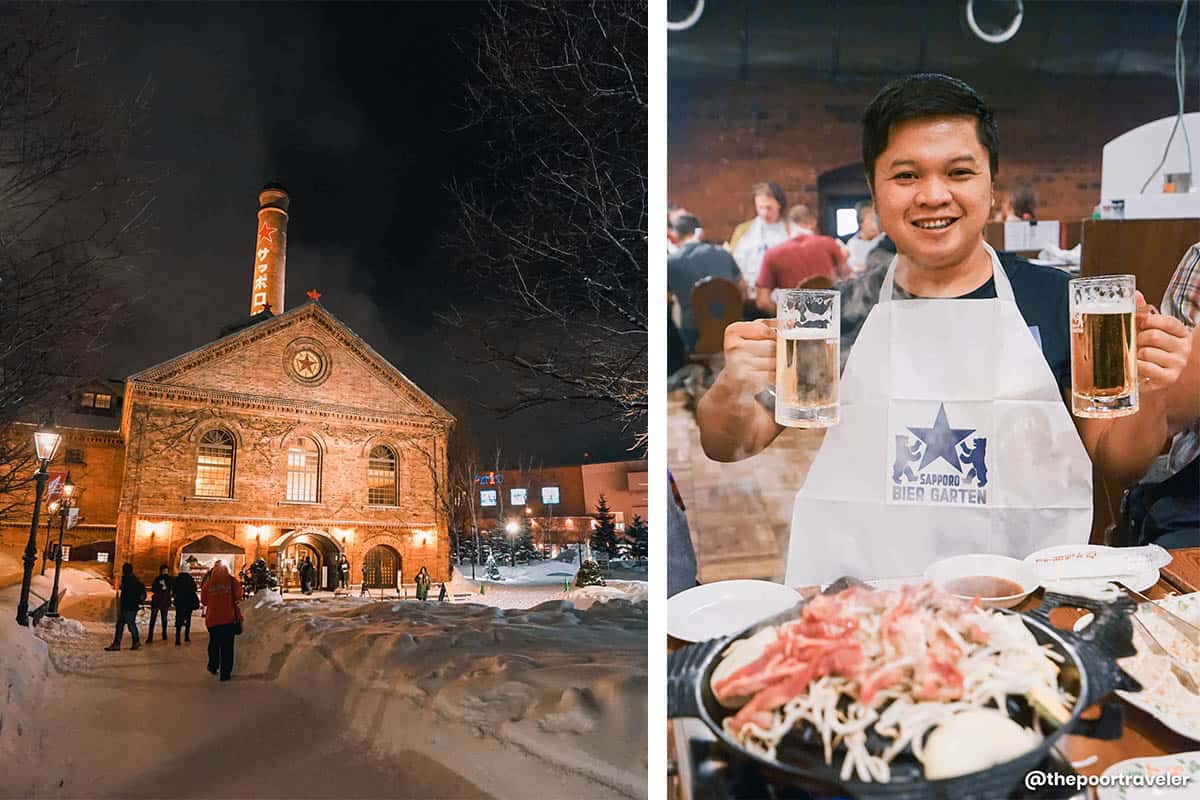 Here are the rates for Genghis Khan (lamb and fresh vegetables):
All-You-Can-Eat
Adults (13+ yo): ¥2900 (¥3132 with tax)
Students(7-12 yo): ¥1450 (¥1566 with tax)
All-You-Can-Eat + All-You-Can-Drink
Adults (13+ yo): ¥3900 (¥4212 with tax)
Students (7-12 yo): ¥1950 (¥2106 with tax)
If you've worked up an appetite after a day of sightseeing, you might want to avail of their Premium À-La-Carte Buffet. Not only will you get to try the Genghis Khan, you also get to dig into snow crabs, red king crabs, and other dishes that Hokkaido is famous for. For beer lovers, you get access to 6 types of beer too!
✅ RESERVE A TABLE HERE!
---
Mt. Moiwa Ropeway
Mt. Moiwa (Moiwayama) provides one of the most spectacular city lights views in Japan. It's accessible via cable car.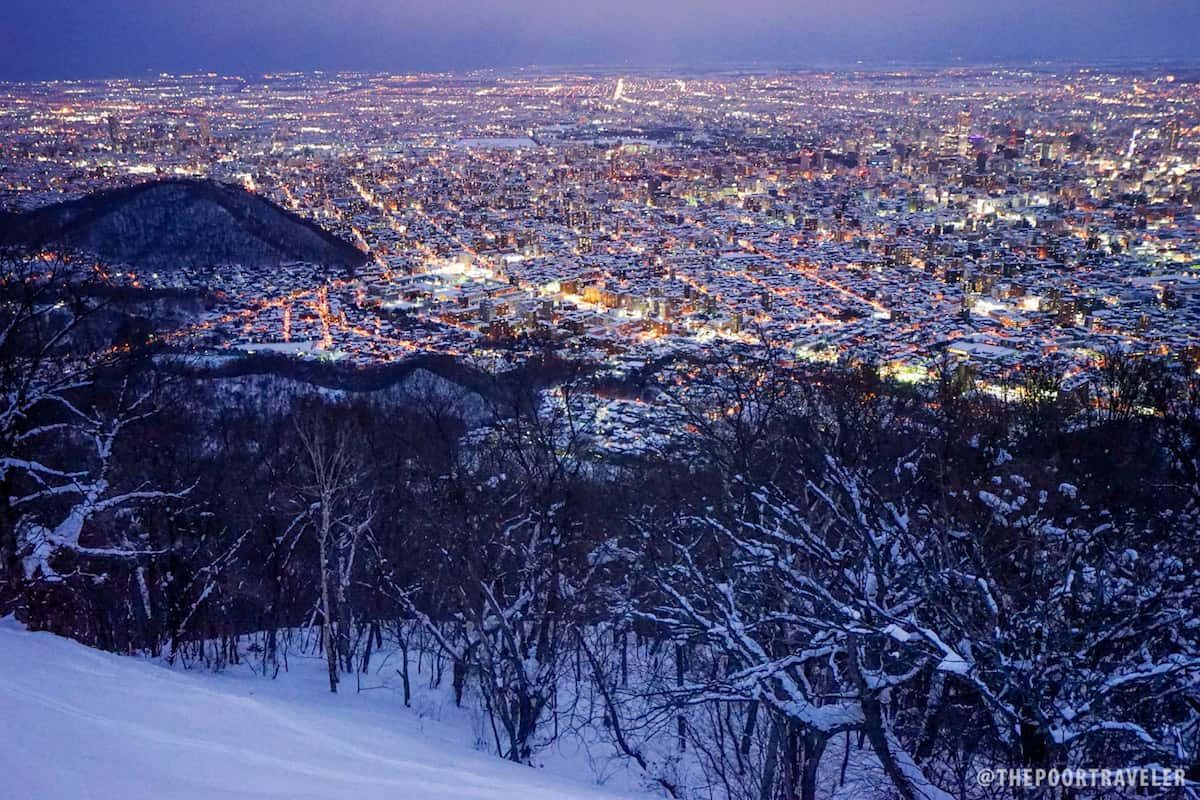 If you've seen the movie Kita Kita, it's that site on top of a mountain and the two characters are ringing a bell while they're drunk.
Entrance Fee: ¥1700
✅ CHECK RATES OR RESERVE HERE
---
Sapporo TV Tower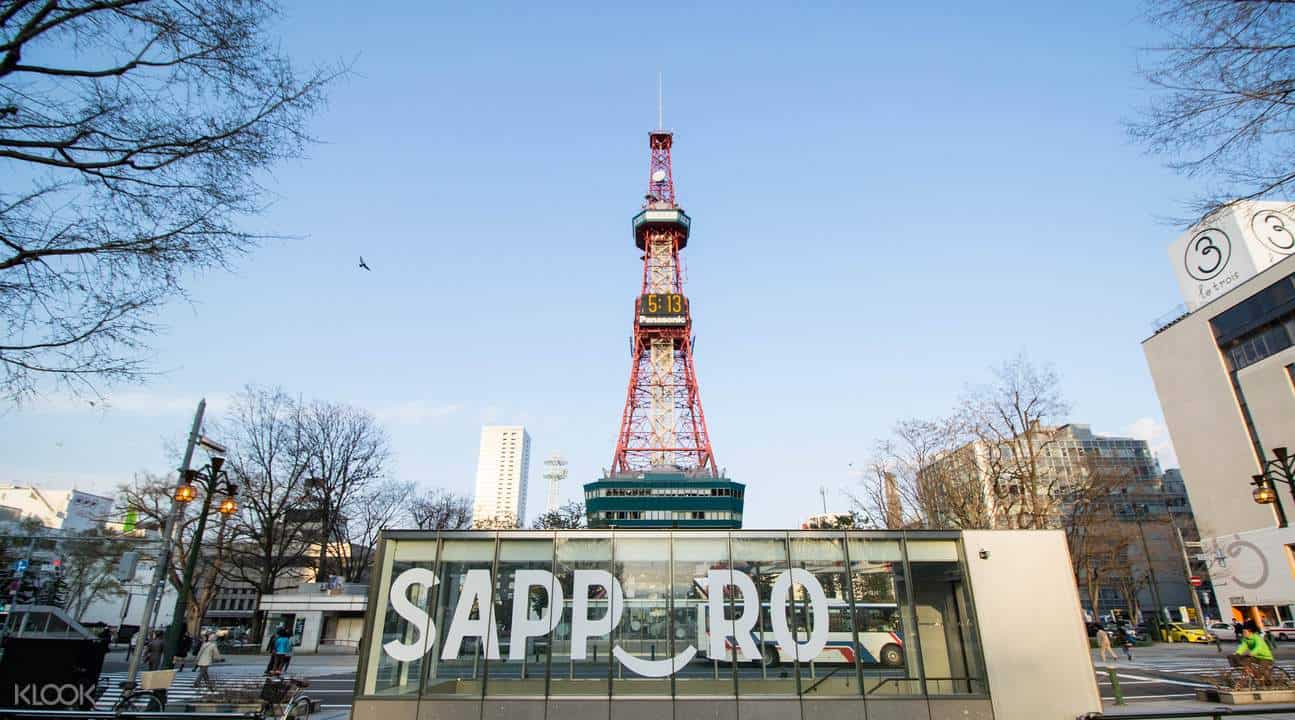 An icon of the city, the Sapporo TV Tower was built in 1957. It stands adjacent Odori Park, enabling a fantastic 360-degree vista not just of the park but of the whole city. From its observation deck perched 90 meters above the ground, you also get to see Ishikari Heigen and the Sea of Japan.
✅ BOOK TICKETS HERE
---
Hokkaido Tea Ceremony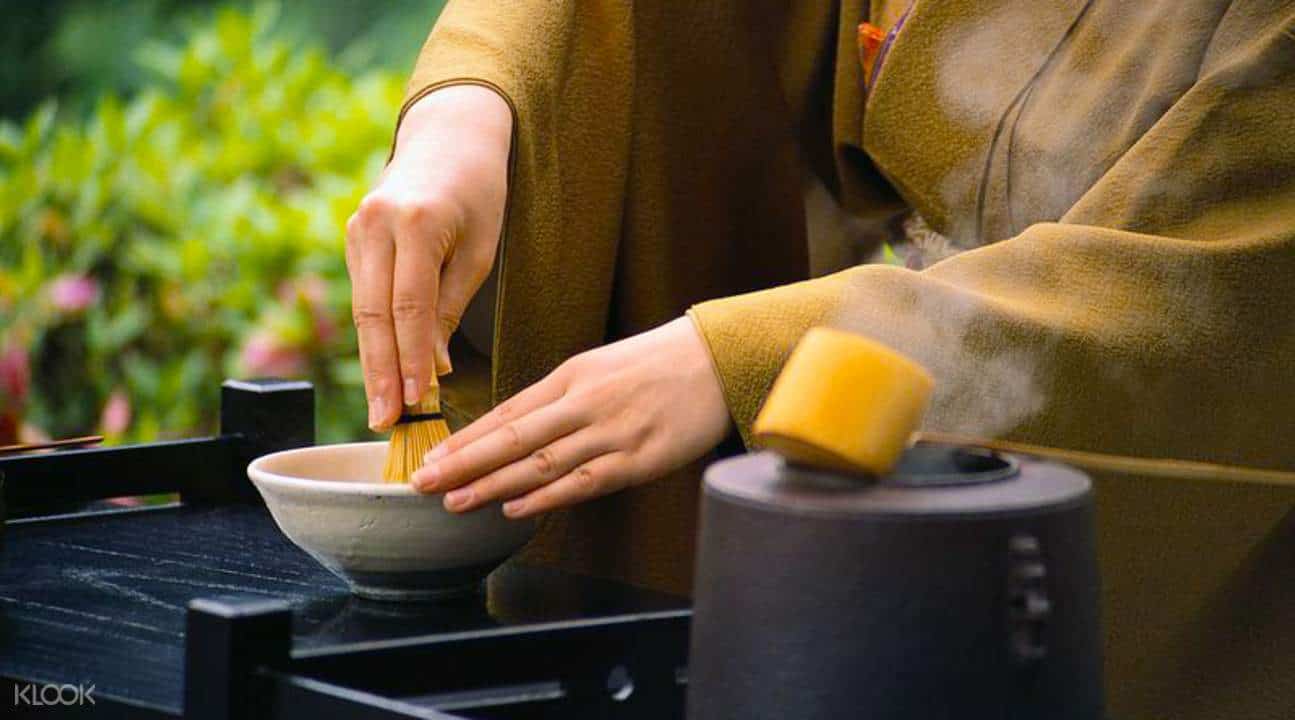 Nothing feels better in a cold day than a good cup of hot tea. In Sapporo, you can get a better understanding of the traditional Japanese tea ceremony by experiencing it yourself. There will be an English-speaking guide who will teach you authentic Japanese ways while you're dressed in a kimono. The session lasts 1.5 hours.
✅ CHECK RATES OR RESERVE HERE
---
Other Sapporo Tourist Spots
Here are more attractions in Sapporo. We'll be creating a more detailed article about these places in a separate post, so stay tuned. To see what they look like, check out this video:
Historical Village of Hokkaido (aka Kaitaku no Mura), an open-air museum that showcases 60 Meiji- and Taisho-era buildings that were moved from different parts of the prefecture. Admission: ¥830.
Hokkaido Shrine, built in 1869 in honor of the three pioneering gods of Hokkaido. Admission: FREE.
Odori Park, at the heart of the city, offers a natural respite from the sprawling metropolis. It also hosts the Snow Festival in February. At the end of it stands the Sapporo Clock Tower.
Moerenuma Park, a great destination for snow activities like sledding and snowboarding in winter. It's a beautifully manicured park for the rest of the year. Admission: FREE.
Shiroi Koibito Park, a recreational area that will remind you of your childhood dreams. The park is inspired by delicious sweets and confectionery. In winter, it's best visited in the early evening when the illuminations are up. Just around the corner is Ishiya Chocolate Factory, where a guided tour will let you see how they make the famous Hokkaido white chocolate.
Jozankei, which is an hour drive from the city center. Famous for its hot springs (onsen) and shrine.
Sapporo Dome, where the biggest baseball and soccer (football) games are held. There's also a small exhibit inside.
Okurayama Ski Jump Stadium, which was the site of the 90m jump competition at the 1972 Olympics. A double lift system takes passengers to a viewing deck atop, for a wonderful vista. Fee: ¥500
Mt. Teine (Teineyawa). Another 1972 Winter Olympics venue with slopes perfect for skiing for beginners and professionals alike. 7-hr lift access + Bus fares: ¥6700. Ski set rental: ¥4900
---
SAPPORO DAY TOURS
Aside from the city tours, we also listed down below some tours around Hokkaido. The links below will take you to Klook, where you will find information about the tour.
Sapporo City Tour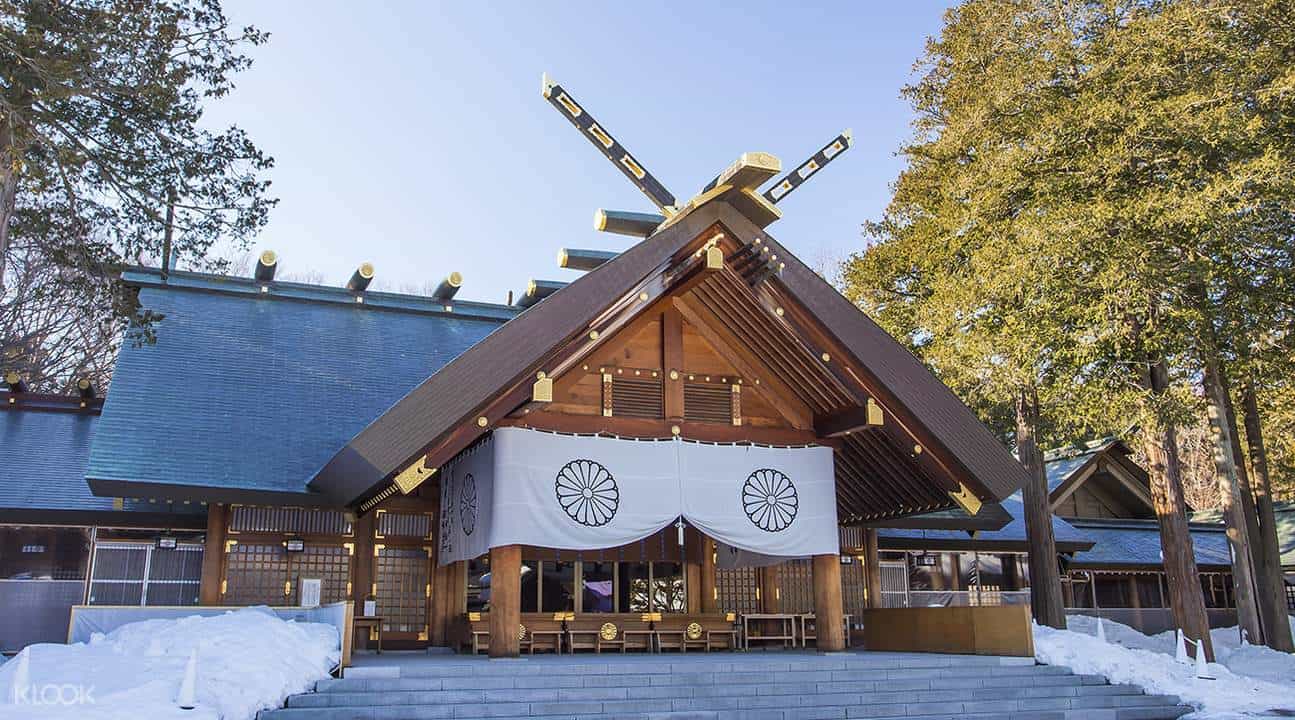 We often advocate traveling DIY-style, but if for whatever reason you can't do it on your own, you can also join a group or private tour of Sapporo. Joining a bus tour is convenient especially for those traveling with kids or more senior members of the family.
Klook offers two city tours: one in the morning and another in the afternoon. They have different stops and itineraries, although most make a stop at the Clock Tower and Government Building. The itinerary also varies depending on the date so always double check before making a booking.
Each booking already covers the bus fee and multilingual audio guides.
✅ RESERVE A SEAT on MORNING TOUR
✅ RESERVE A SEAT on AFTERNOON TOUR
---
Otaru City Tour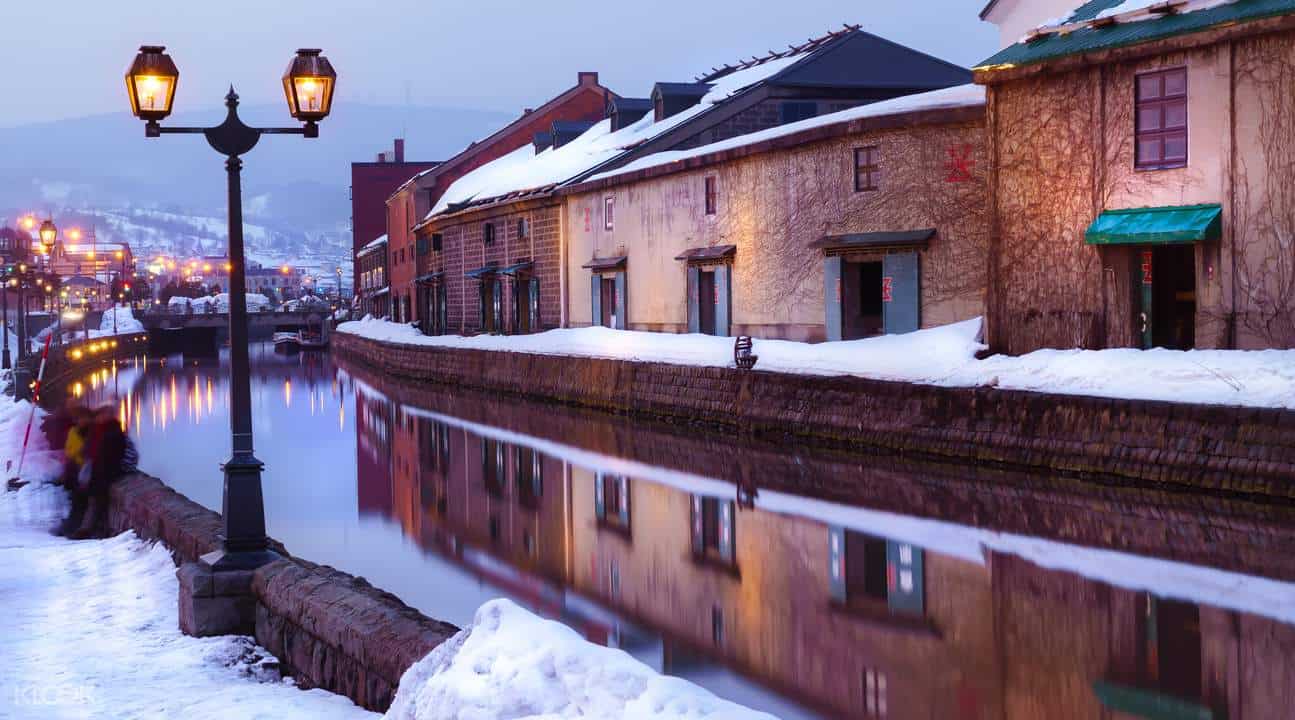 Otaru is one of the cities in Hokkaido that are easily accessible from Sapporo. It's easy to reach Otaru on your own. At JR Sapporo Station, just hop into a train bound for Otaru and you'll be there in less than 40 minutes. Fare: ¥640.
Otaru is most famous for its postcard-worthy canal. Most tourists go on a scenic boat cruise, riding down Otaru Canal and see the Western-style buildings that flank it. The city looks like it's straight out of a steampunk anime. I was getting a lot of Fullmetal Alchemist feels while I walked around.
The city is also famous for its glass craftsmanship and music box industry! Hence, a visit to a glassware or musicbox store or museum is almost always part of the itinerary.
If you can't do it DIY-style, Klook offers a day tour of Otaru from Sapporo Station Bus Terminal. The tour guide speaks Japanese, but there are multilingual audio guides available for English-speakers.
✅ CHECK RATES OR RESERVE HERE
---
INTERESTING EVENTS IN SAPPORO
Here are some of the biggest happenings in Sapporo that can help you decide when to visit.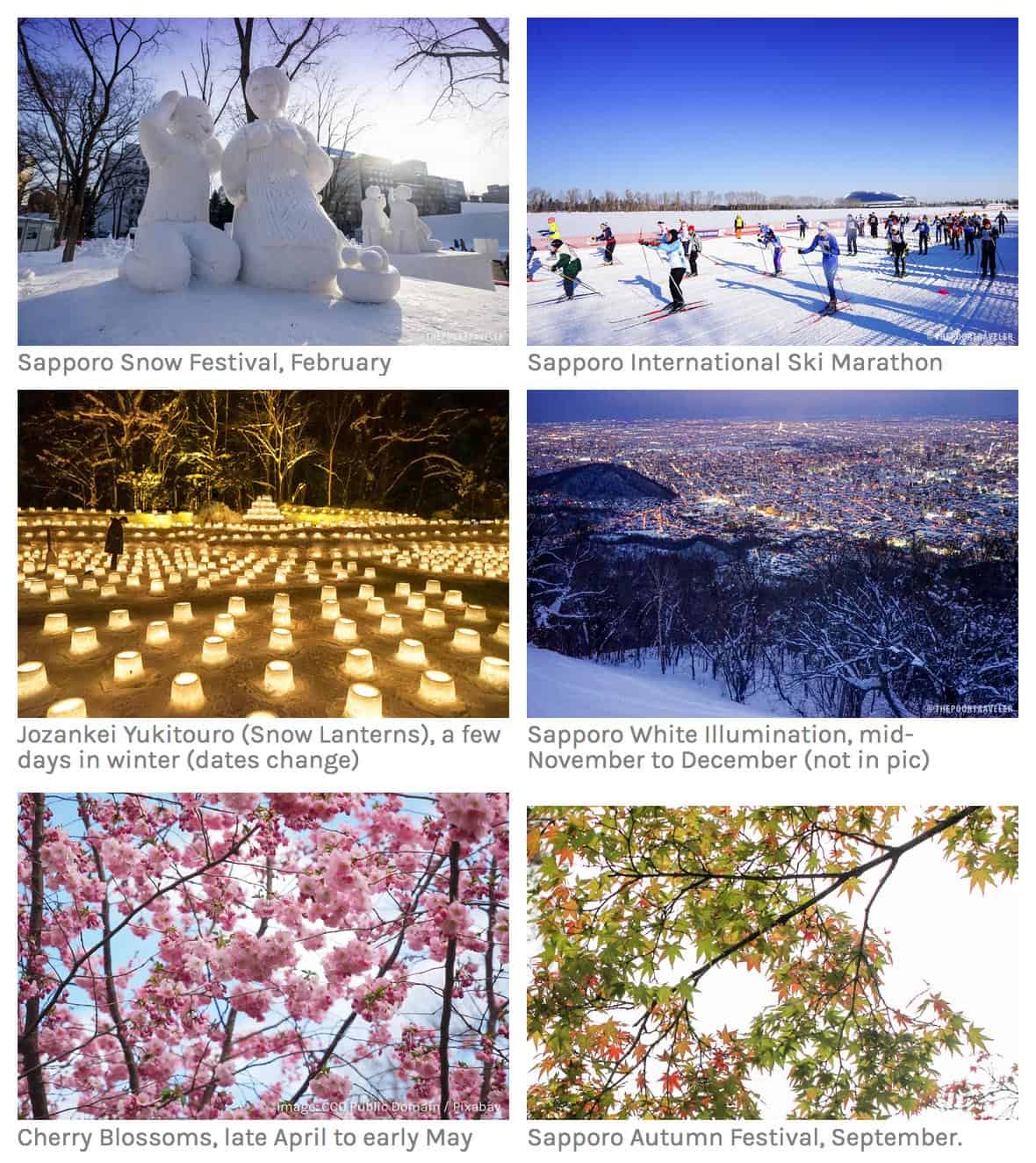 Sapporo Snow Festival, February
Sapporo International Ski Marathon
Jozankei Yukitouro (Snow Lanterns), a few days in winter (dates change)
Sapporo White Illumination, mid-November to December
Cherry Blossoms, late April to early May
Sapporo Autumn Festival, September.
---
WHERE TO STAY IN SAPPORO
Top Budget Hotels Under $60
Below are the highest-rated budget hotels in Agoda as of writing.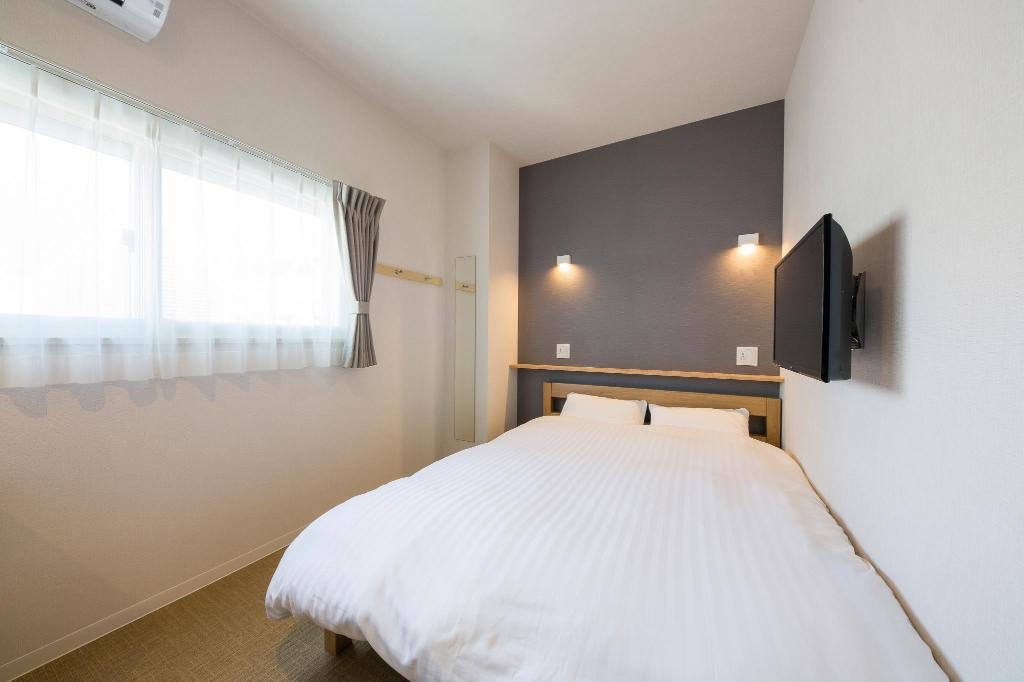 ---
Top Sapporo Hostels
---
---
WHAT TO EAT IN SAPPORO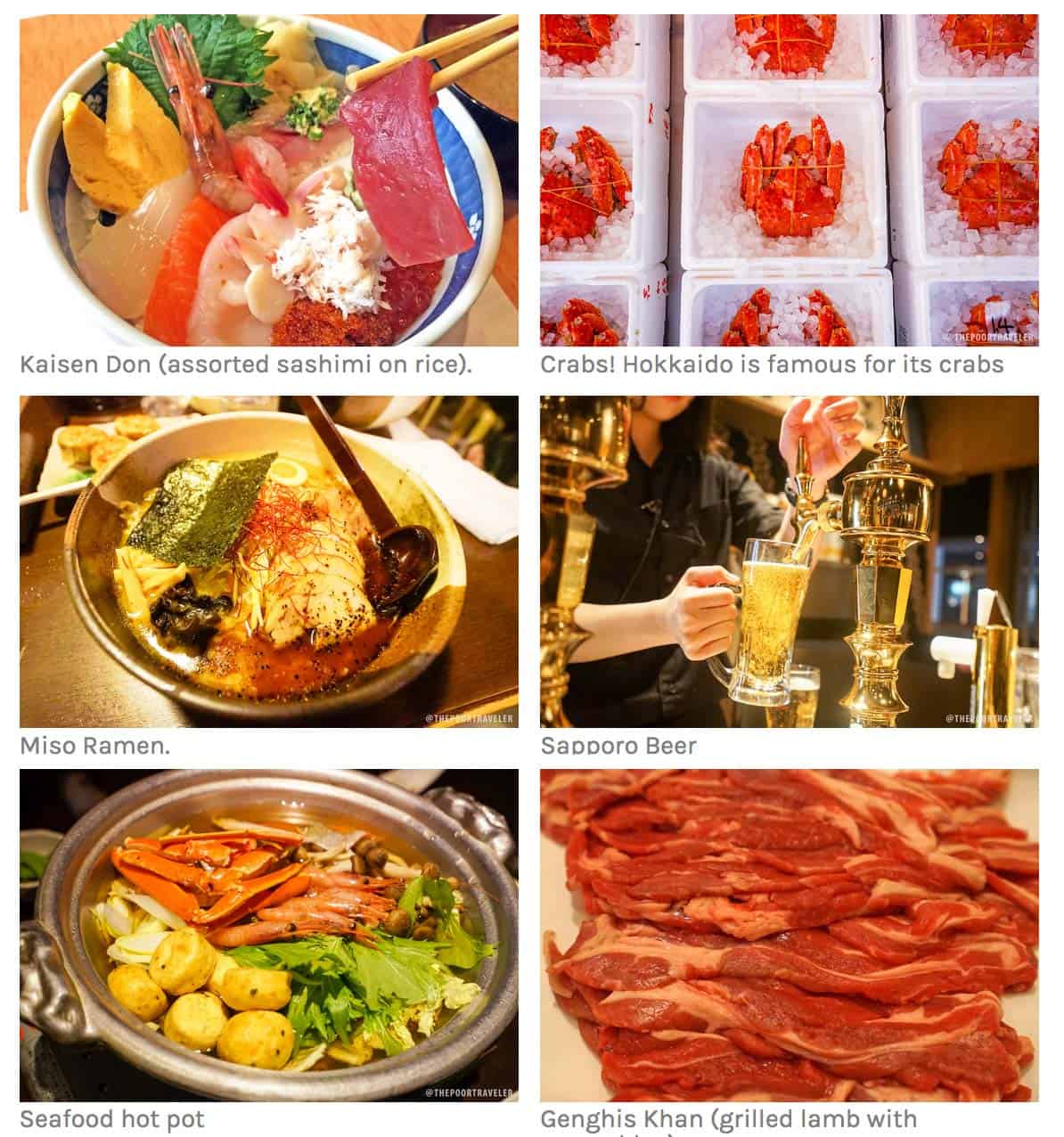 Crabs! Hokkaido is famous for its crabs including King Crabs, Hairy Crabs, and Snow Crabs.
Kaisen Don (assorted sashimi on rice). Although widely popular all over Japan, Hokkaido's specialty is seafood!
Miso Ramen. Every city in Japan has its own signature ramen. For Sapporo, that's the miso variety.
Genghis Khan (grilled lamb with vegetables)
Soup curry is also wildly popular in Hokkaido!
Seafood hot pot
We'll be creating a separate post about the best cheap food places in Sapporo soon!
---
SAMPLE SAPPORO ITINERARY
Here's a sample 5-day 4-night Sapporo and Otaru itinerary. This assumes you're flying in and out via Philippine Airlines and that you're staying close to JR Sapporo Station.
As always, make the necessary adjustments to match your preferences.
Day 1: ODORI PARK & MT. MOIWA
Arrival in Sapporo
Board train to Sapporo City Center, ¥1070
Walk to hotel, check in
Lunch, ¥1000
Odori Park
Sapporo TV Tower, ¥720, DISCOUNTED HERE!
Take train + streetcar to Ropeway Iriguchi Station, ¥320
Take shuttle bus to ropeway station
Mt. Moiwa Ropeway, ¥1700, BOOK HERE!
Travel back to Sapporo Station, ¥320
Dinner at Ramen Shingen, ¥950
Day 2: SAPPORO CITY TOUR
Take train to Soen or Nijuyonken Station, ¥250
Check out Sapporo Central Wholesale Market
Kaisendon Early Lunch, ¥2000
Train back to Sapporo Station, ¥250
Walk to Sapporo Station Bus Terminal
Sapporo Afternoon Tour, ¥2700, BOOK HERE!
Okurayama Ski Jump Stadium lift fare and museum fee, ¥1000
Drop off at Sapporo Station
Dinner, ¥1000
Day 3: SNOW FUN DAY
Take Toho Subway Line to Kanjodorihigashi Station, ¥250
Bus 69 or 79 to Moerenuma Park, ¥210
Explore the Glass Pyramid
Sledding at Moerenuma Park
Bus back to Sapporo, ¥210
Soup Curry lunch, ¥900
Shopping near Sapporo Station
Miso Ramen Dinner at Shirakaba Sansou (inside Ramen Kyowakoku), ¥980
Walk to hotel
If visiting outside winter, you can still enjoy the park. You can bike around. Rates start at ¥200.
Day 4: OTARU DAY TOUR
Train to Otaru Station, ¥640
Walk to Otaru Canal
Otaru Canal Cruise, ¥1500
Lunch at Otaru Tatsumi Sushi, ¥1500
Walk around Otaru, see music box and glass stores
Train to Higashi-kuyakusho-mae Station, ¥840
Sapporo Beer Museum, FREE
Dinner at Sapporo Beer Garden, ¥4212
Walk back to hotel
Day 5: DEPARTURE
Early check out
Train to New Chitose Airport Station, ¥1070
Flight out
If you follow the above itinerary, prepare to shell out ¥28,000 (USD 252, SGD 345, EUR 220, PHP 13,400), excluding airfare, accommodations and shopping budget. But we added a ¥2000+ allowance to cover miscellaneous expenses and anything that we might have missed.
If you're able to book a dorm bed for only ¥2400 per night, the total cost of this itinerary falls at around ¥37,600 (USD 338, SGD 464, EUR 295, PHP 17,950), excluding airfare.
Here are more ways to further reduce the cost:
Instead of joining a guided tour of the city, do it DIY-style. This will save you at most ¥2700.
Skip the Sapporo Beer Garden dinner. The biggest chunk of the food budget is spent on an all-you-can-eat dinner here (which costs ¥4200+). You can just visit the museum and eat elsewhere.
Food budget is around ¥1000 per meal. I have indicated some of my recommended food places in the itinerary. If you want to cut food expenses, you can opt to eat at cheaper restaurants or buy food from the supermarket. Onigiri (rice balls) sold at convenience stores can be quite filling too. But I still highly encourage you to eat out and try to experience local cuisine.
---
MORE TIPS FOR THE POOR TRAVELER
Snow can be dangerously slippery. A good sign that the snow is good to be stepped on is if it's white and powdery. If it's gray or blackish and looks compact because a lot of people have stepped on it, there's a big chance they're slippery. So be careful. You can also buy those anti-slip… uhm… things (I don't know what they're called, haha) that you can attach to your shoes, just not the metal ones. (The metal ones have to be removed when you go inside an establishment.)
Make time allowance for the traffic. Sapporo's best attractions are so far apart, and while the subway is there, some can only be reached by bus or by car. If that's the case, consider the time you're gonna spend in traffic.
Japanese chocolates and biscuits are a bit cheaper at the New Chitose Airport than in Haneda or Narita. For example, Royce's Nama Chocolate costs ¥720 per box in Chitose and ¥780 in Haneda. I know that's not much, but savings are savings.
If you have low cold tolerance, purchase a heat pack from a convenience store and keep it near your body (inside your jacket). This will make your trip more comfortable.
Tipping is not common in Sapporo. To settle your bill, you are expected to approach the cashier on your way out. The cashier is usually stationed by the entrance/exit.
Many vending machines serve both cold and hot drinks. Most people are surprised to learn about the hot options. Really helpful when you're out in the cold.
Japanese bills look alike (same color). What varies is the size of the bill. The ¥1000 and ¥10,000 can be confusing so be careful. However, the Japanese are highly UNLIKELY to take advantage. They will even be the first to tell you.
When using the escalator, keep left if you're not moving.
Learn a few Japanese phrases. The most useful would be Sumimasen (Excuse me, sorry) and Arigatoo gozaimasu (Thank you).
---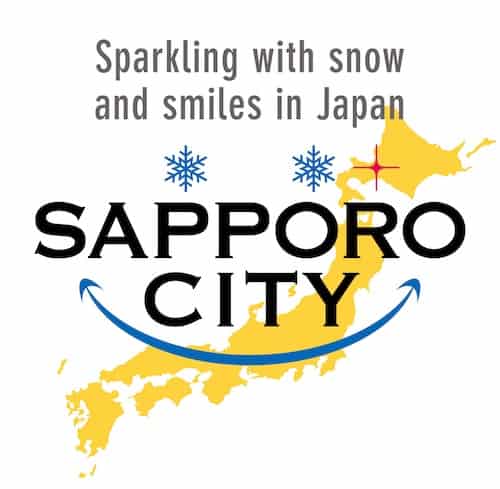 2️⃣0️⃣1️⃣8️⃣ • 1️⃣2️⃣ • 2️⃣1️⃣ – last update
2️⃣0️⃣1️⃣7️⃣ • 2️⃣ • 2️⃣6️⃣ – first up
---