I wasn't supposed to return, but it was just too irresistible.
The first time I set foot in the Angkor Archaeological Park, I was on a solo backpacking trip across continental Southeast Asia. Siem Reap was not part of my original route, but it would be such a shame to travel across the region without stopping at the world-famous Angkor Wat. I went out of the way, and it was a good decision. Not only was Siem Reap visually stunning and historically significant, it was also a delightfully affordable city. It didn't put a dent on my usually fragile finances.
Two years later, my friends and housemates wanted to go backpacking across ASEAN with me, and I was tasked to build our itinerary. This time, I tried to make sure that we won't be stopping at destinations that I had already visited on my previous journey. But as much as I wanted to skip Siem Reap, I couldn't deny this experience to my friends. Angkor is a must-see for a reason, and they must see it too.
So I returned. The upside, I get to update this travel guide!
WHAT'S COVERED IN THIS GUIDE?
UNDERSTANDING SIEM REAP
In native Khmer language, Siem Reap means "defeat of Siam," another name for Thailand. The name was said to be bestowed upon the city by King Ang Chan, after a glorious victory over its neighboring kingdom. Thailand and Cambodia have a long history of conflict.
Siem Reap used to be a small village until an expedition into the surrounding forest began in 1901. It was also the year the Angkor was rediscovered, thus changing the fate of the quiet town. Siem Reap gained worldwide attention as the gateway to the archaeological heaven. Since then, the city has enjoyed rapid development. Accommodations from budget hostels to high-end hotels and restaurants from sidewalk eateries to lively dance clubs mushroomed along the streets of the city, lodging, feeding, and entertaining tourists, who are eager to lay eyes on the ancient structures.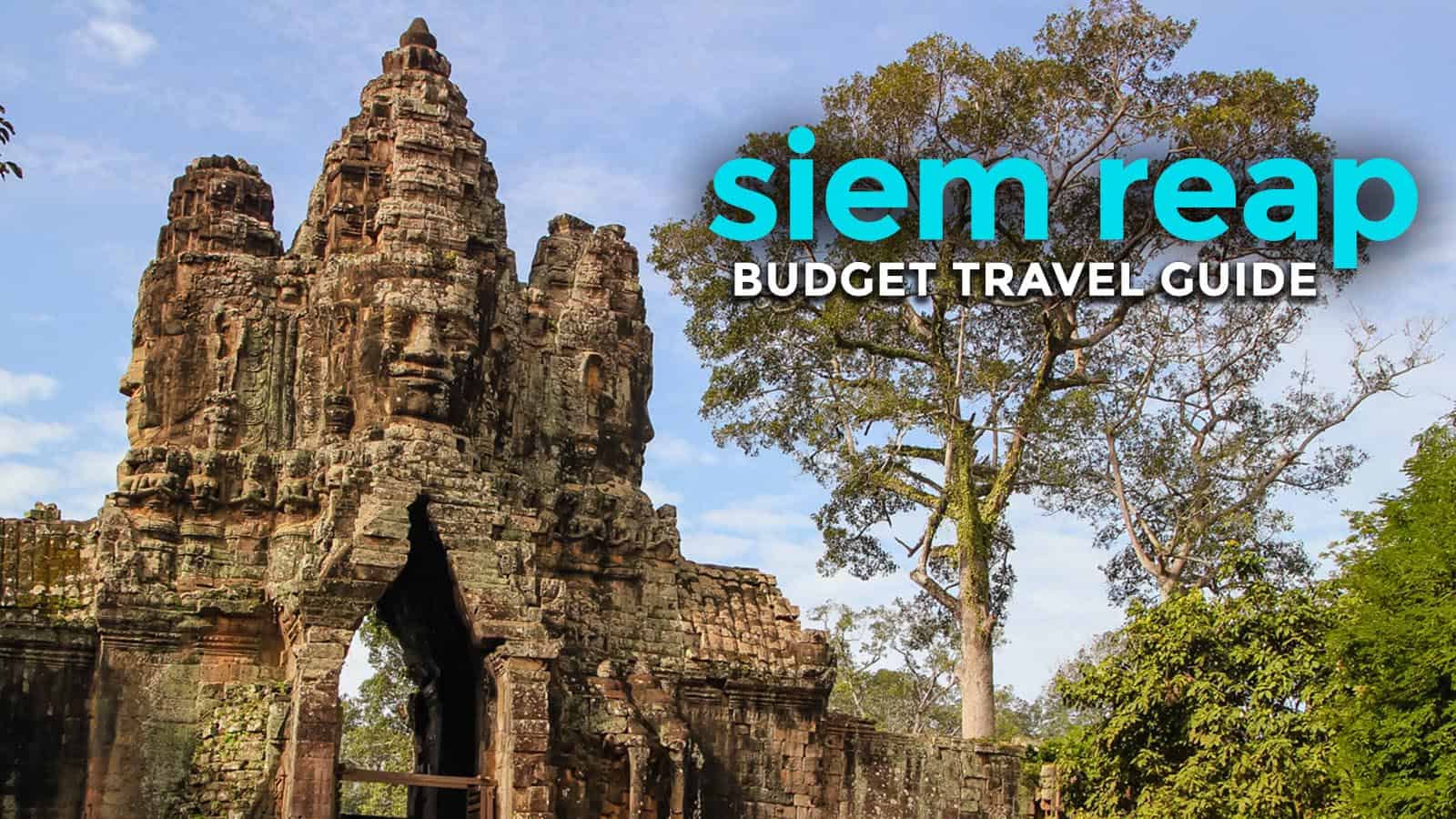 Here are more bits of info you need to know about Siem Reap.
Language: Khmer. English is starting to take roots, especially among younger generations. But don't expect older people to speak or understand it, even those who make a living from tourism. But no worries because Cambodians are generally friendly and accommodating. I have toured Siem Reap twice with a driver who couldn't understand a single English word, but my experience was still very pleasant. Most street signs are bilingual, too.
Currency: Cambodian Riel (KHR). THB10,000 is roughly USD4.5, EUR 2.1, SGD 3.4, PHP 130 (as of September 2018). However, in touristy areas, the US dollar is often used and widely accepted. You'll find menu prices (even in street eateries) and tour rates both in riel and USD dollar.
Modes of payment: Cash. Although some restaurants and hotels accept credit cards, smaller establishments only accept cash.
Electricity Info: 220V, 5-0Hz. Most usual power sockets are Type A (accepts plugs with two flat pins), but Type C sockets (for two round pins) are not uncommon.
---
WHERE TO STAY IN SIEM REAP
While biking around the city, I noticed that most of the high-end hotels lie along the road going to Angkor from the city proper. But the more budget-friendly ones are just around the Old Market area.
Aside from the budget, another thing to consider when picking a place to stay is how you plan to spend your time in the city. If you're the type who likes getting drunk and dancing at the club at night, you might want to consider choosing a hotel or hostel near Pub Street. Actually, I highly recommend this location (around the Pub Street area) because there's so much to do. The Angkor Night Market is also just around the corner.
But here are the top budget hotels and hostels as rated by online users as of May 2017. We considered only properties with at least 20 reviews.
---
Top Siem Reap Budget Hotels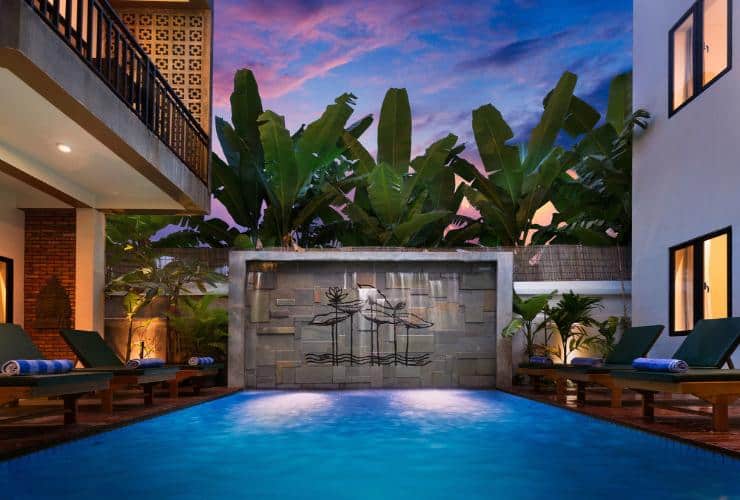 ---
Top Siem Reap Hostels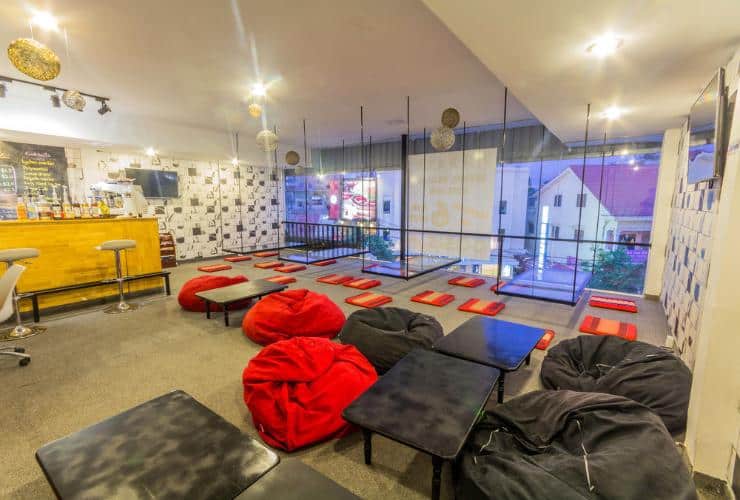 ---
---
HOW TO GET TO SIEAM REAP
Siem Reap is easily accessible from many other cities in Southeast Asia. Direct flights from Manila, Phnom Penh, Singapore, Bangkok, Jakarta, Hanoi, and Ho Chi Minh City are available.
You can also travel by land from other parts of Indochina like Bangkok, Phnom Penh, and Ho Chi Minh City.
Bangkok to Siem Reap
From Bangkok, you have three options: by plane, by bus, and by train. Obviously, the plane is the fastest but most expensive option. The lowest fares are offered by Thai AirAsia (travel time: 1 hour) and Thai Smile Airways (travel time: 1 hour and 25 minutes). If you book in advance, the rates are around USD 57.
If you take the bus or train, know that you will have to go first to the border town of Aranyaprathet, go through Immigration, emerge in Poipet on the Cambodian side, and take the government bus to Siem Reap from there.
We created a separate more detailed post about it here: BANGKOK TO SIEM REAP by TRAIN or BUS
---
Manila to Siem Reap
The cheapest direct flights to Siem Reap from Manila are by Cebu Pacific Air, but AirAsia offers competitive rates too, although it makes a stop in Kuala Lumpur, thus entailing a much longer travel time. One-way fares below if you book way in advance can go as low as P4500.
---
Siem Reap Airport to City Center
The Siem Reap city center is located just 10km southeast of the airport. It takes only 20 minutes to get there. You have plenty of options but these are the most popular.
By Tuktuk. You'll find tuktuk drivers eagerly awaiting passengers both within and outside the airport promises. If you charter one inside the airport, the fare is about $9. If you get one outside the airport, it shouldn't be no more than $5. Of course, it's slightly higher if your hotel is outside the center.
By Taxi. If you book inside the airport, the fare is around $12.
---
HOW TO GET AROUND SIEM REAP
Siem Reap Bicycle Rental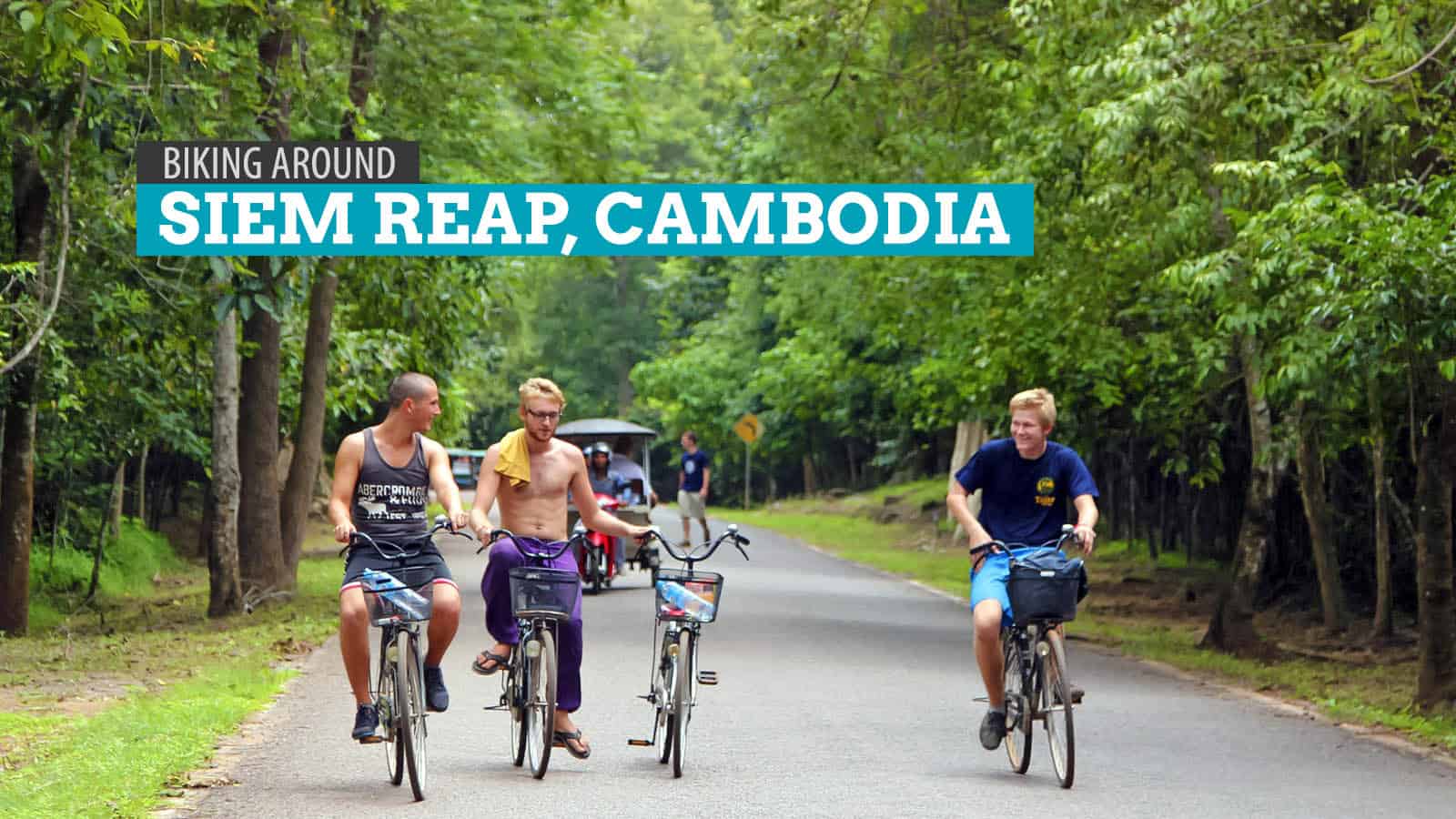 It's the best and the cheapest way to explore the city. Bikes will cost you $1 to $2 per day.
✅ RESERVE A BIKE HERE
---
Siem Reap by Tuktuk
One day tour costs $12 to $15 if you're alone or a couple, $18 if you're a party of 3. If you really want to save money, form a group of 3 and just split the cost so you only pay $6 per person.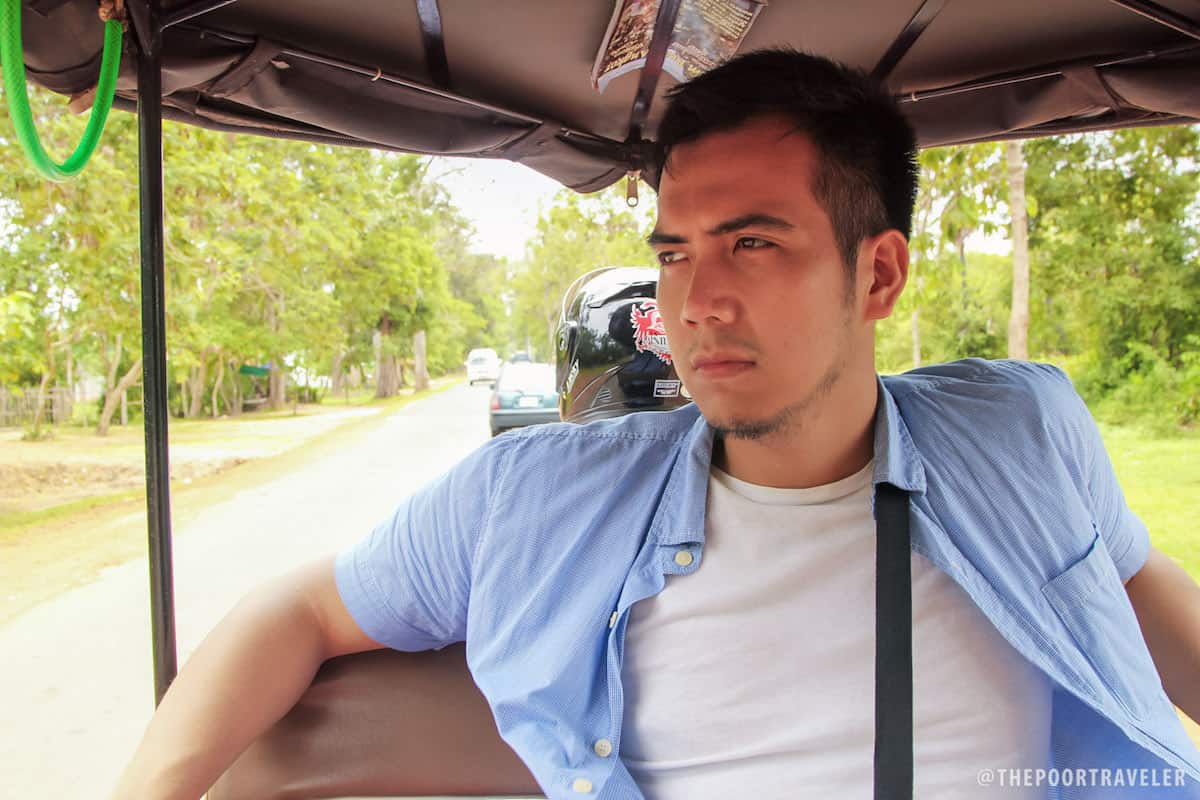 I simply just find someone parked at the Old Market. Done it twice and I never ran into any problem. But if you have trust issues, you can just ask hotel staff for their contacts.
Feel free to tip your tuktuk driver if you enjoyed his service. Just round off the fare. For example, the last time I was there, we paid $20 instead of $18.
Siem Reap Motorcycle Rental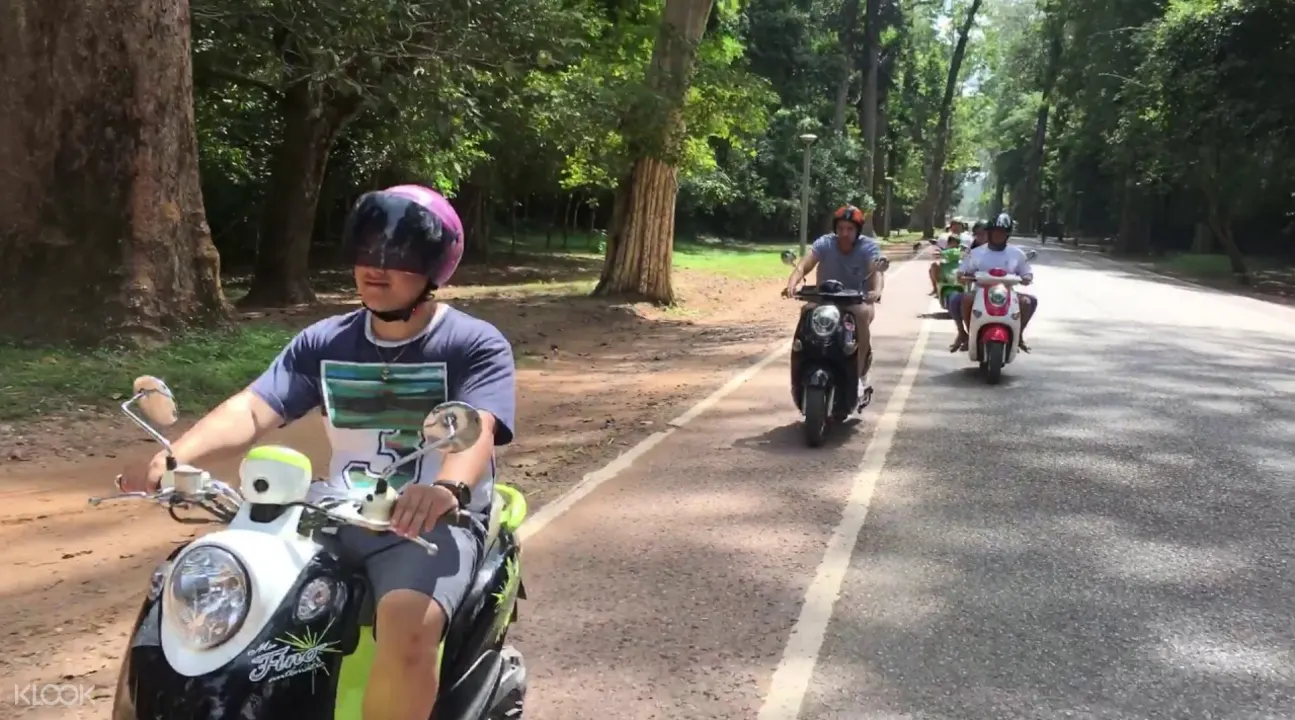 You'll find rental shops all around the city, but if you want to make sure you won't be scammed, ask the staff of your hotel or hostel for their trusted contacts or you can just book with Klook.
Klook's rates are at $10 for a Honda Airblade and $20 for a Honda PCX, good for 12 hours. You can also book a unit for as long as 7 days.
CHECK MORE INFO or RESERVE A UNIT HERE
Siem Reap Tour Packages
Group tours and private tours are also available. It's best if you want to be comfortable and prefer to have a guide throughout your tour. In the next section below, Things to Do, you'll find links to arranged tours that you can join!
---
THINGS TO DO IN SIEM REAP
Angkor Tour
Like most tourists visiting Siem Reap, my guess is that the primary reason you want to go here is the Angkor Wat so let's focus on it first. Angkor Wat is such a humongous site that it will take half a day (if not the whole day supposing you're into the smallest details) to see all its galleries, libraries, corners, and towers. But that's not the whole picture. It is just the centerpiece of the vast UNESCO inscribed Angkor Archaeological Park that hosts dozens of other temples that are equally captivating and interesting.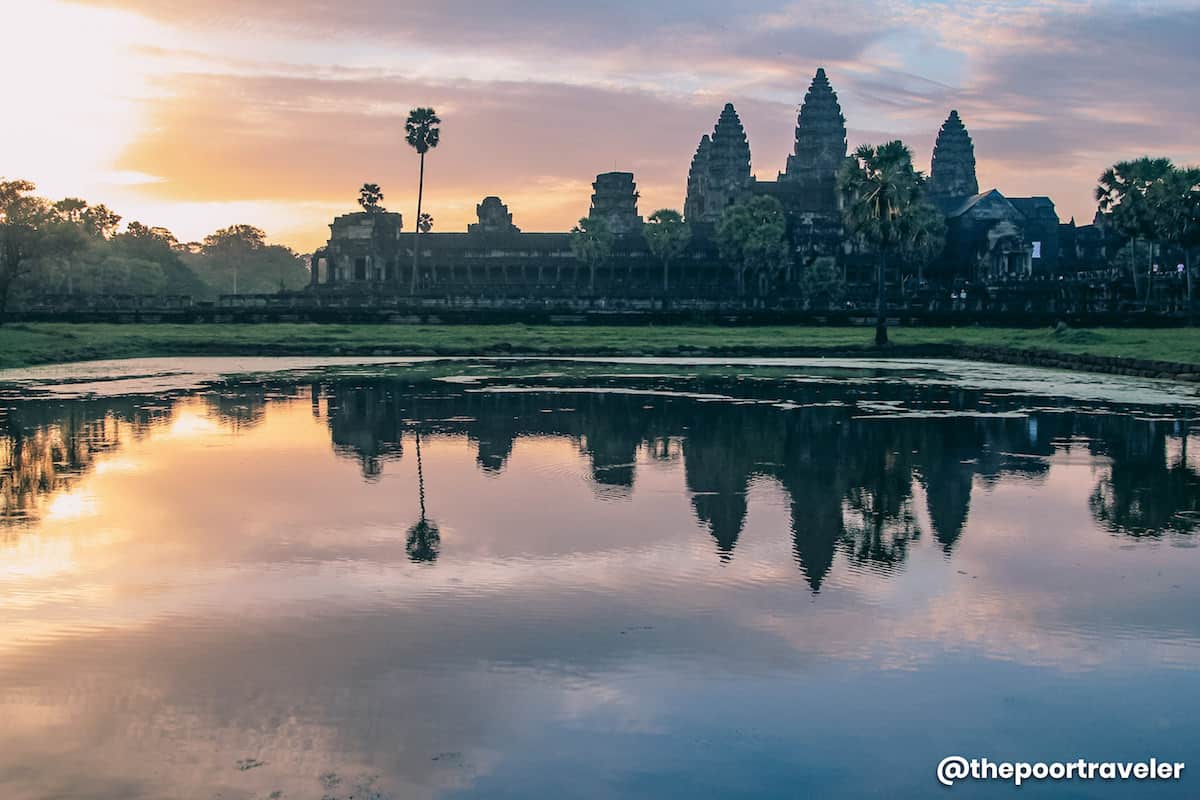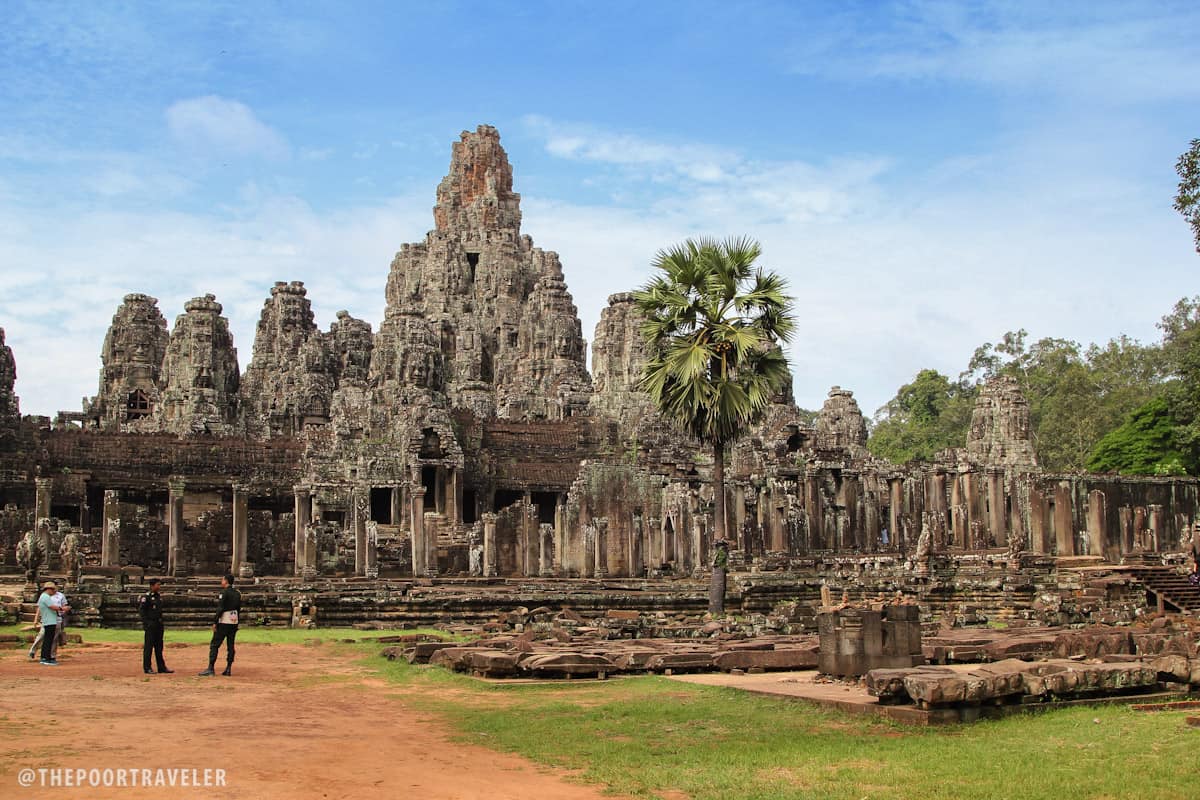 To get a ticket, you just need to go the Ticket Counters near the entrance to Angkor. Here are the costs as of 2017:
1-Day Pass: $37
3-Day Pass: $62
7-Day Pass: $72
The following links will lead you to specific detailed posts containing more information about the place and narrating my personal experiences. Feel free to browse like you've never browsed before.
Do you need a tour guide? Well, you don't really need it. You can explore the park on your own easily. However, if you want to appreciate the structures better, I highly recommend that you get one. DO NOT get a guide at the site itself. Some people, sometimes children, will offer their services as tour guides on the spot. Many of them are scammers. I fell victim to one. They charged exorbitant fees!
To be sure, you can join a small group tour. Emphasis on SMALL. You don't want to be part of a big horde that come in bus-fuls. Small, intimate groups ensure a more pleasant experience.
You can book with Klook here:
✅ ANGKOR FULL DAY TOUR with SUNSET WATCHING (10 HOURS)
✅ ANGKOR SUNRISE TOUR (7 HOURS)
---
Cambodian Cooking Class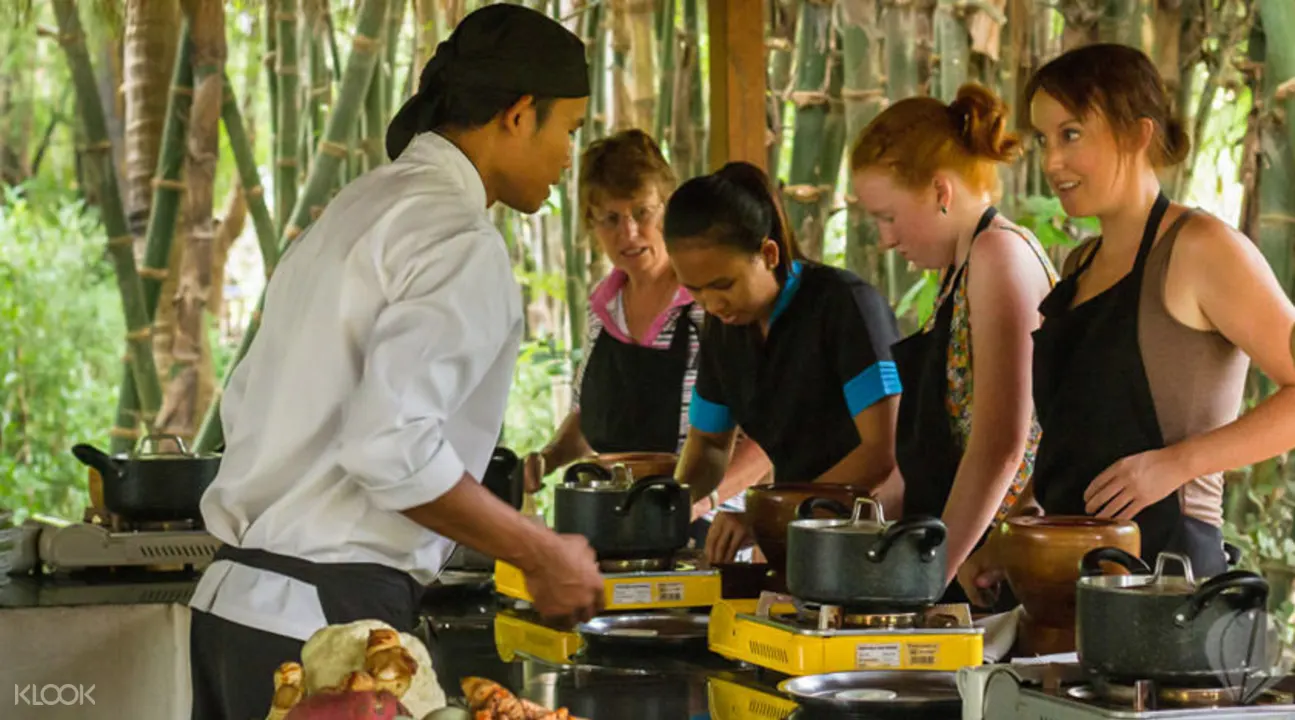 Offered by Beyond Unique Cooking Class, located at Sivutha Bvld corner Alley West. The class takes place at a village 10 minutes from the city center.
Rates: $24 ($20 if you book with Klook)
✅ RESERVE A SLOT HERE
---
Phnom Kulen Waterfall Day Tour
This tour will take you on a drive across rice fields and a trek along a jungle trail to see hidden ancient temples and take a dip at the Kulen Waterfall. Here are the stops:
Kulen Waterfall
ancient temples and pagodas
River of Thousand Lingas
sandstone Reclining Buddha, the biggest in Cambodia
Hotel pick up and drop off are included in the package.
✅ CHECK RATES or RESERVE A SLOT HERE
---
PHARE The Cambodian Circus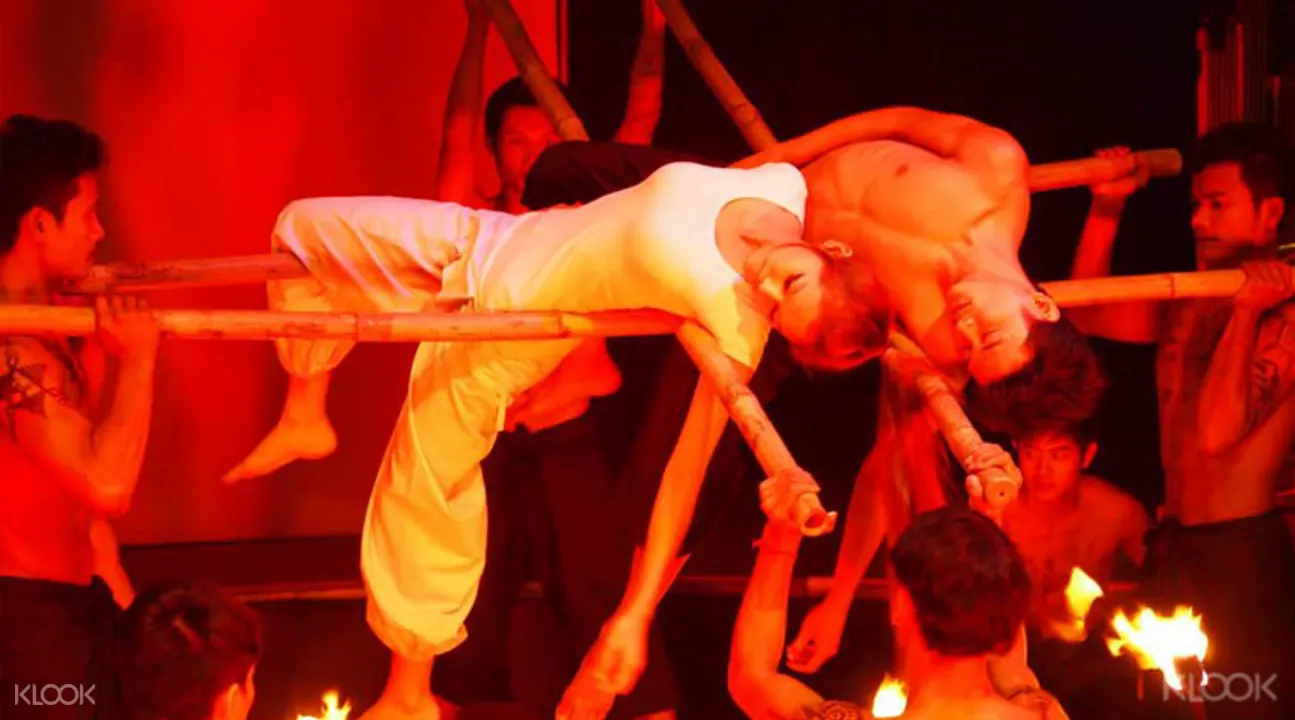 An initiative by PPS Association, a non-profit organization aiming to revive the Cambodian arts, the PHARE Circus tells a story about Cambodian culture through awe-inspiring performances including dance, acrobatics, and other stunts. It's both traditional and modern theater in one.
✅ RESERVE A SEAT HERE
---
Other Places to Visit in Siem Reap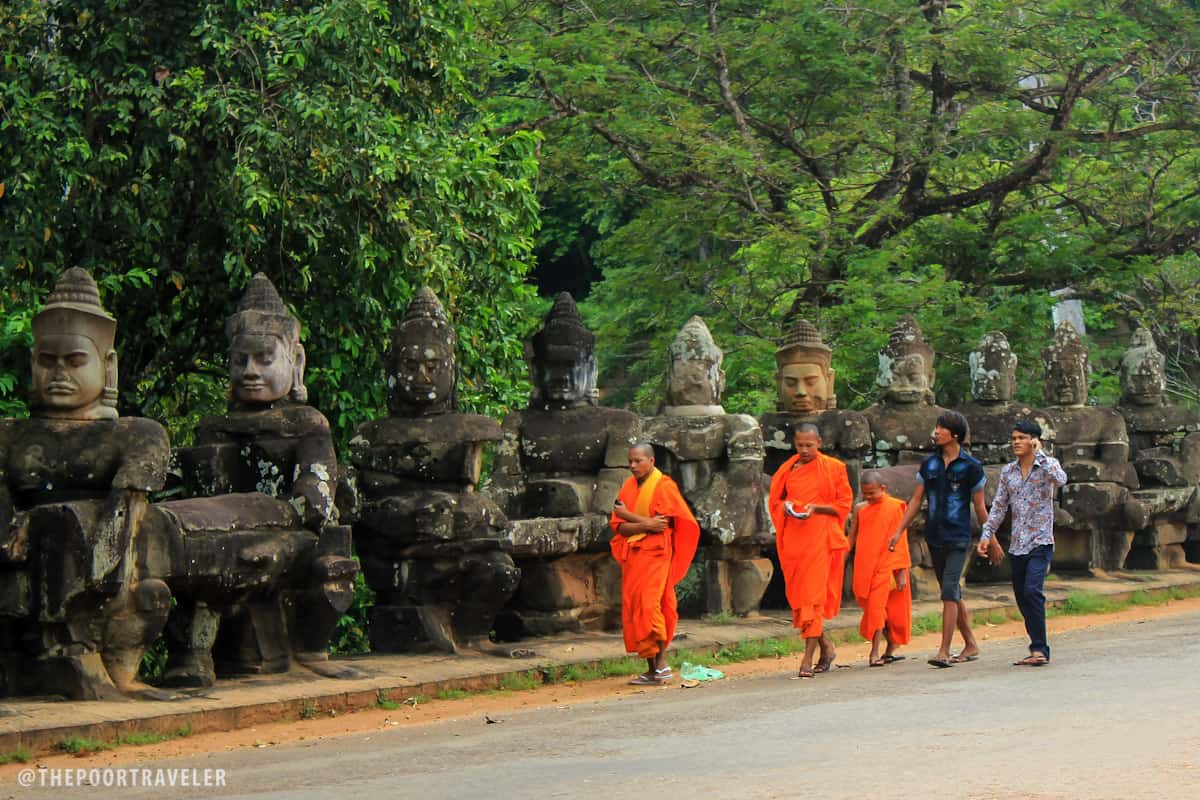 Angkor Silk Farm. See the silk-making process from the silk worms to the fabric-creation. Free shuttle buses are available at Artisans Angkor's main center in Thmey Street every 09:30am and 1:30pm.
Opening Hours: 8am-5pm.
Entrance Fee: FREE.
Old Market
Angkor National Museum. Entrance Fee: $12.
---
SAMPLE SIEM REAP ITINERARY
Here's a sample 3-day 3-night Siem Reap itinerary with breakdown of expenses. This assumes you're a group of 2 staying in the city center. I also included Klook affiliate links so you could easily book discounted tours.
Day 0: ARRIVAL
09:10pm – Arrival at Siem Reap Airport
10:00pm – Tuktuk to Hotel, $5
10:30pm – Hotel check-in
12:00mn – Lights out
Day 1: ANGKOR TOUR
07:00am – Wake up call
08:00am – Start Angkor Tour, $13 + $37, Book Tour Here

12:00nn – Lunch, $5
01:00pm – Continue tour
07:00pm – Dinner, $4
10:00pm – Lights out
Day 2: KULEN WATERFALL TOUR
07:00am – Wake up call
08:30am – Start Kulen Waterfall Tour, $35, Book here

12:00nn – Lunch, $5
01:00pm – Continue tour
03:30pm – Back to hotel, rest, freshen up
07:00pm – Dinner, $4
08:00pm – Angkor Night Market
09:00pm – Pub Street
12:00am – Lights out
Day 3: CITY TOUR
09:00am – Wake up call, pack up
10:00am – Check out, leave bags
11:00am – Explore Old Market
12:00pm – Lunch, $4
01:30pm – Angkor National Museum, $12
03:30pm – Preah Prom Rath Pagoda
04:30pm – Free time and snack, $4
06:30pm – Back to dinner, pick up bags
07:00pm – Transfer to airport, $5
07:30pm – Flight check in
If each of you will spend $12 per night on a hostel or budget hotel, this itinerary will set you back around $180 (EUR155, SGD248, PHP9700), excluding airfare and booze (LOL).
My actual expenses were much lower than this because I did the Angkor Tour DIY-style. But I got scammed so I ended up losing more than what I would have paid if I just joined a group tour and hired a guide. Hahaha. That's life.
---
MORE TIPS FOR THE POOR TRAVELER
Don't lose your tuktuk driver. If you're exploring Angkor by tuktuk, always agree on a meeting point before entering a temple. There are so many tuktuks swarming in front of major structures that it can be difficult to find the one you hired, especially after sunset.
Use a good pair of shoes. Trust me, Angkor can bring so much pain to your feet if you're not wearing good hiking shoes.
Avoid getting dehydrated! This whole Angkor tour can be quite exhausting and draining. Bring a bottle of water or buy fresh coconut juice.
Read up on Angkor and Khmer history in general before your trip if you don't have a guide. This will allow you to appreciate the temples and its many features better.
Be wary of "guides" offering to tour you around the temple. Most of them will ask for a big "donation" after.
Pace yourself. At first you'll be like, "Oh! So many temples! I'm gonna see them ALL!" But when you're actually doing it, the temple fatigue kicks in and you might find yourself not wanting to visit any other temple anymore. The key is to just take your time and not rush.
FREQUENTLY ASKED QUESTIONS ABOUT SIEM REAP
Is Siem Reap safe?
Yes, Siem Reap is very safe. What you need to watch out for mostly are the scams targeting tourists usually at temples. But these scams are not exclusive to Siem Reap. Other cities in the region (like Bangkok) have them too at a bigger scale.
Of course, you should still use commom sense at all times and don't flash your gadgets in the open or leave your valuables unattended.
---
What are the common scams in Siem Reap?
The most common are the fake tour guides. When you're visiting temples especially within the Angkor comples, you might be approached by a local who will tour you around the site. Some will not explicitly say they're touring you. They'll just join you and before you know it, you're on a tour. Many of these guides are children so it's easy to fall for them. The catch is, at the end of the tour, they will be demanding for a donation that is much higher than what you would pay had you hired a real guide.
I fell victim to it once. I have a soft spot for kids, so when a little boy joined me, I didn't mind. But in the end, the kid demanded that I paid him for absolutely nothing. The father showed up too.
Another scam that I heard about but never experiences has something to do with orphanages. According to some of my friends, some approach tourists for donation to an "orphanage", but they're not really after the welfare of these kids. Instead, they're just exploiting them for money.
As in any other city, be careful and vigilant. But don't worry too much about it.
---
When is the best time to visit Siem Reap
When is the best time to visit Siem Reap? December to February, weather wise. This is the driest period: plenty of sunshine, little to no rain, comfortable temperatures.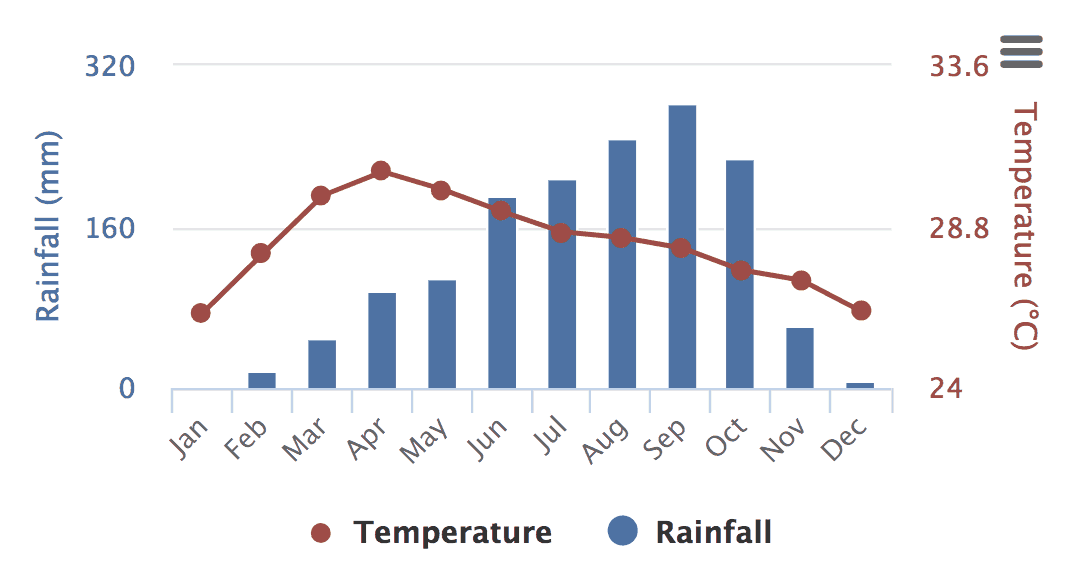 Siem Reap enjoys a tropical climate with two distinct seasons: dry and wet. Dry season is from November to early May, with December to February being the driest. It is also tourism's peak season, so expect to share the Angkor Wat with busloads of tourists. April-May is hot, hot, hot, so even when it's relatively sunshiny, it's not ideal for temple hopping.
Late May to October is the monsoon season, with September being the wettest. It doesn't mean it's going to rain every single day, though. I have experienced Siem Reap in July and September and stayed for a week each, and it didn't rain at all. I probably just got lucky twice.
November and March are shoulder months in terms of weather and crowds. These are great times to experience Siem Reap, too!
---
What is tipping policy in Siem Reap?
Tipping is NOT mandatory in Siem Reap, but it is surely appreciated. For waiters and tour guides, a tip of 10% of the bill should be fine.
At hotels, you can give $1 to the porter who carries your luggage to your room and leave $1 for the cleaners.
Since the Cambodian riel is hard to convert back to my home currency, I usually just give them away as tips.
---
Where to exchange money in Siem Reap?
While the official currency in Cambodia is the Riel (KHR), US dollars are widely accepted in Siem Reap. Most of the restaurants I dined at displayed USD instead of KHR although they accept both.
On my first time in Siem Reap, I ended up spending waaaay too much because I carried Philippine pesos (PHP). Many money changers in Siem Reap accept PHP but the rates are terrible, soooo far from the standard forex rates. When I returned, I learned my lesson. Armed with US dollars, I got to experience Siem Reap at a much lower cost.
Bottomline, if you're visiting Siem Reap, bring US dollars. And just exchange in your home country before the trip.
---
What are the usual prices in Siem Reap?
Here are the usual prices in Siem Reap. Note that these are just based on my personal experience (so this list depends heavily on the establishments I tried):
Angkor tour by tuktuk (3-4 temples) for 1-2 pax: $15
Angkor tour by tuktuk (3-4 temples) for 3 pax: $18
Usual cost of a meal (rice/noodles): $2
Usual cost of a drink (shake/cola): $0.75-$1
Bike rental: $1-2 per day
---
What is the power socket used in Siem Reap?
Most usual power sockets are Type A and Type C. Type A accepts plugs with two flat pins. Type C accepts plugs with two round pins). Type A is more common though.

---
Do I need a visa to visit Siem Reap, Cambodia?
Foreigners holding passports issued by the following countries can enter Cambodia visa-free.
Brunei, 14 days
Indonesia, 30 days
Laos, 30 days
Malaysia, 30 days
Philippines, 21 days
Seychelles, 14 days
Singapore, 30 days
Thailand, 14 days
Vietnam, 30 days
Nationals of other countries visiting for tourism purposescan either get a visa on arrival for $30 or apply for an e-visa before the trip for $36 (except Nigeria).
---
2️⃣0️⃣1️⃣9️⃣ • 5️⃣ • 5️⃣ (updated)
2️⃣0️⃣1️⃣7️⃣ • 5️⃣ • 2️⃣1️⃣ (first up)