Last updated: MAY 5, 2019. Need help with planning your Singapore trip? Here's our SINGAPORE TRAVEL GUIDE with tour and hotel recommendations, budget tips, breakdown of expenses, and a sample SINGAPORE ITINERARY that you can use to build your own! Happy planning!
If my travel history were an Olympic tournament, Singapore would get a medal in at least two categories: the first foreign city I have visited in my life and second in the list of countries I have visited most frequently, ten times despite its reputation as the most expensive city in the world.
Yep, expensive. Ask travelers who have set foot on Singapore for adjectives that best describe the city, and "expensive" won't be absent from any list. Many of the key attractions here can burn a hole in the pocket. But it doesn't mean that budget travel isn't possible. There are many ways to reduce expenses if you just know where to go.
WHAT'S COVERED IN THIS GUIDE?
UNDERSTANDING SINGAPORE
Singapore is an island city state composed of the main island, 62 islets, and sprawling reclaimed lands. Its strategic location makes it an important and vibrant trade hub for centuries. In 1819, it became a British colony until World War II, when the Japanese occupied the island. After the war, it was handed back to Britain but was granted more self-governing power. In 1963, it merged with the Federation of Malaya to form Malaysia only to be expelled two years later, which gave birth to an independent Republic of Singapore.
Since then, Singapore has catapulted itself to becoming a developed state. Despite the high costs and small land area, it has become a great place to live. It is one of the safest, most organized, most progressive, and least corrupt countries in the region and the world.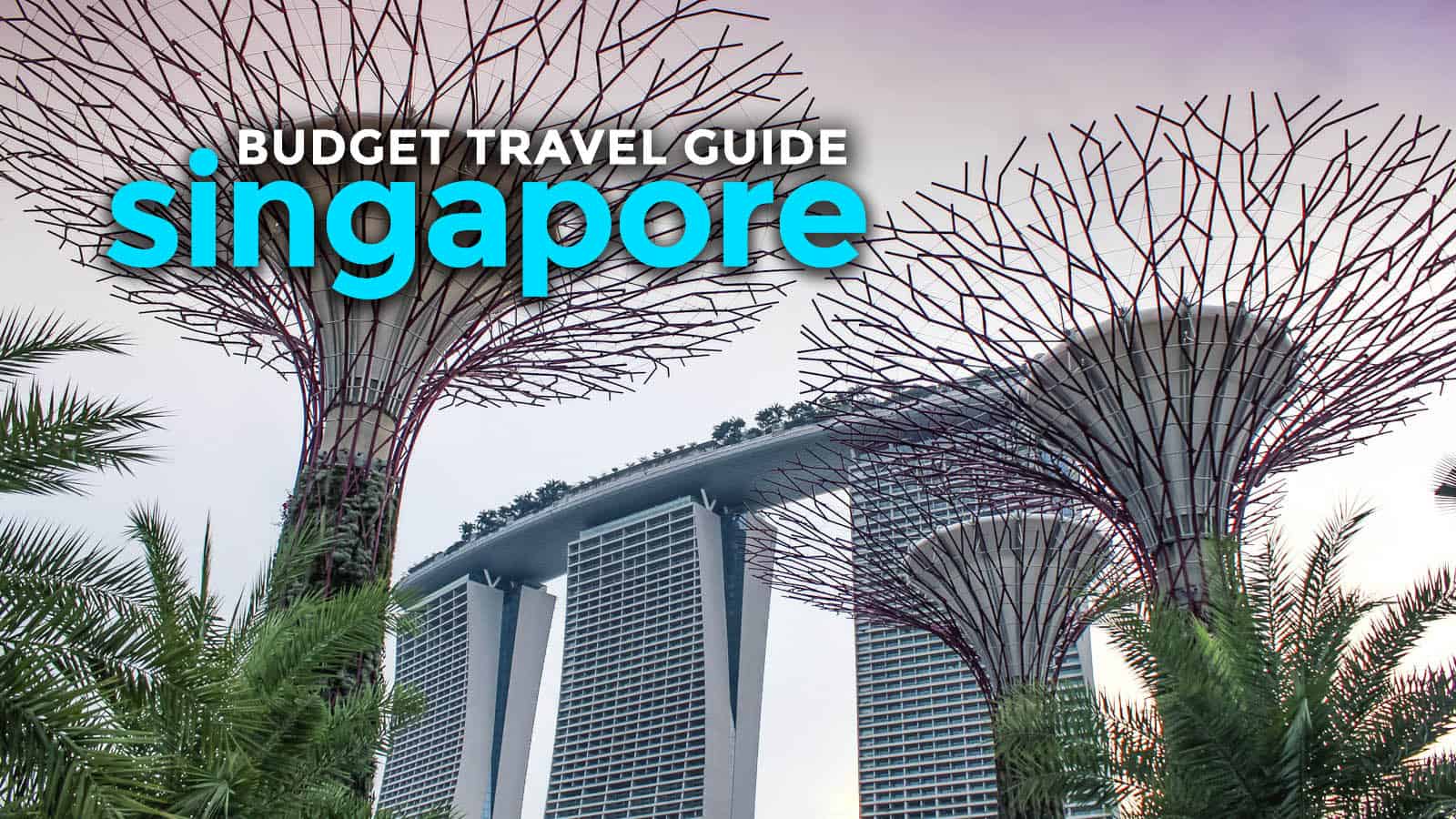 Singapore is also a global transport and tourism hub. It is linked to Malaysia by the Johor–Singapore Causeway. Batam in Indonesia is also just one hour's ferry ride away. And through Changi Airport, widely regarded as the world's best, Singapore is connected to almost every major city all over the globe.
Languages: English, Malay, Mandarin Chinese, and Tamil are the four official languages. Malay (Bahasa Malaysia) is the national language, but English is the lingua franca. Most Singaporeans can speak and understand English and another official language.
Currency: Singapore dollar (SGD, SG$). SGD 1 is roughly USD 0.74, EUR 0.66, PHP 38 (as of May 2019).
Modes of payment: Although many establishments accept credit cards, cash is still highly recommended.
---
WHERE TO STAY IN SINGAPORE
Accommodations in Singapore are expensive by Southeast Asian standards, or by any standard for that matter. Budget travelers have three options: backpacker hostels, BnB, and budget hotels. Because space is scarce in Singapore, don't expect rooms of generous proportions. Rooms are usually just beds with little space around it, and bathrooms are compact. Capsule hotels are also starting to be popular.
Backpackers hostels are concentrated in Chinatown, Little India, Clark Quay, Bugis, and Geylang areas. Most of them offer dorm beds and double rooms. Budget hotels are mostly in Geylang, Little India, and Balestier.
I have personally experienced staying in multiple areas in Singapore: Chinatown, Little India, Geylang, Tiong Bahru, etc. While some are more glamorous than others, all of them felt safe. My Singaporean friends told me that Geylang is the red light district. But I have stayed there too, and it was okay. Our taxi driver, however, that while it is generally safe, female travelers should probably choose another area.
When picking a place to stay, look at its location in the map. Normally, if it's close to an MRT Station, you should be fine. Most of the attractions in Singapore can be reached via the MRT. But I personally prefer staying in Chinatown because of easy access to the MRT and cheap hawker places.
Here are the best-rated properties in Singapore as scored by Agoda users.
---
Top Singapore Hostels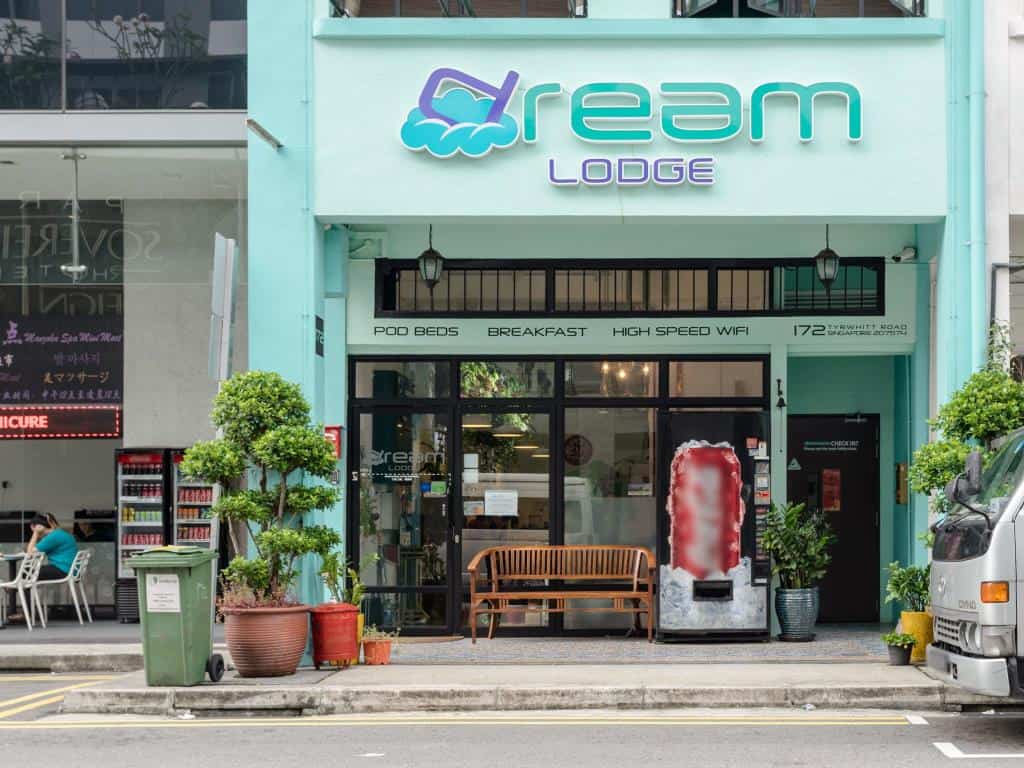 ---
Top Singapore Budget Hotels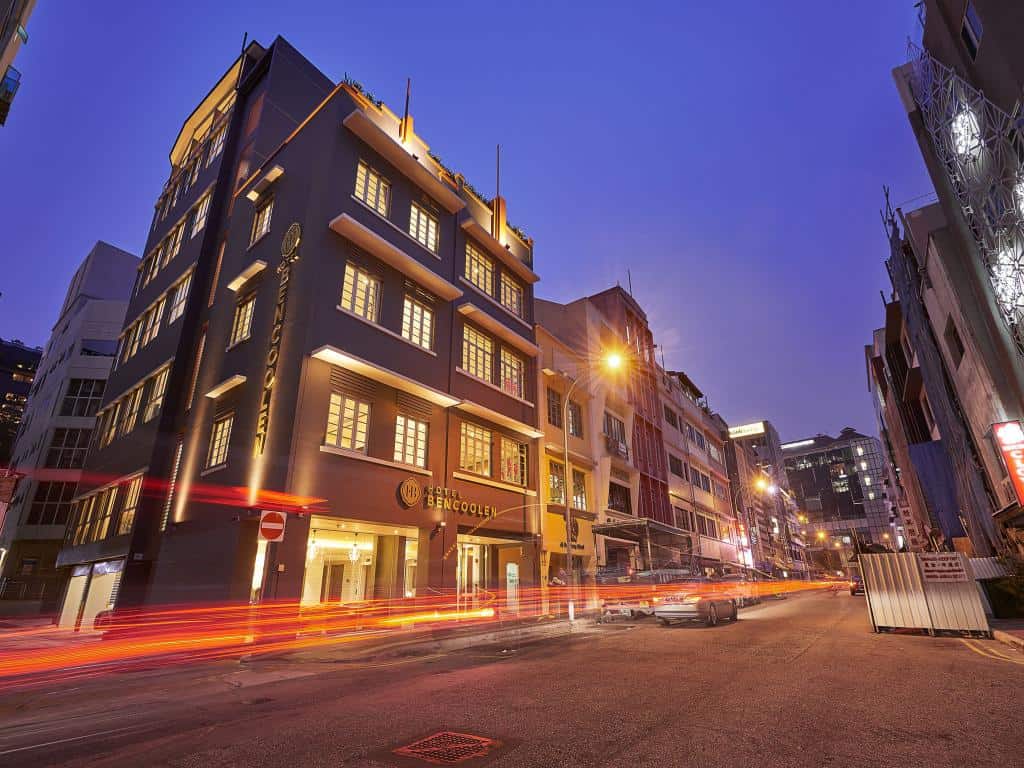 ---
Top Capsule Hotels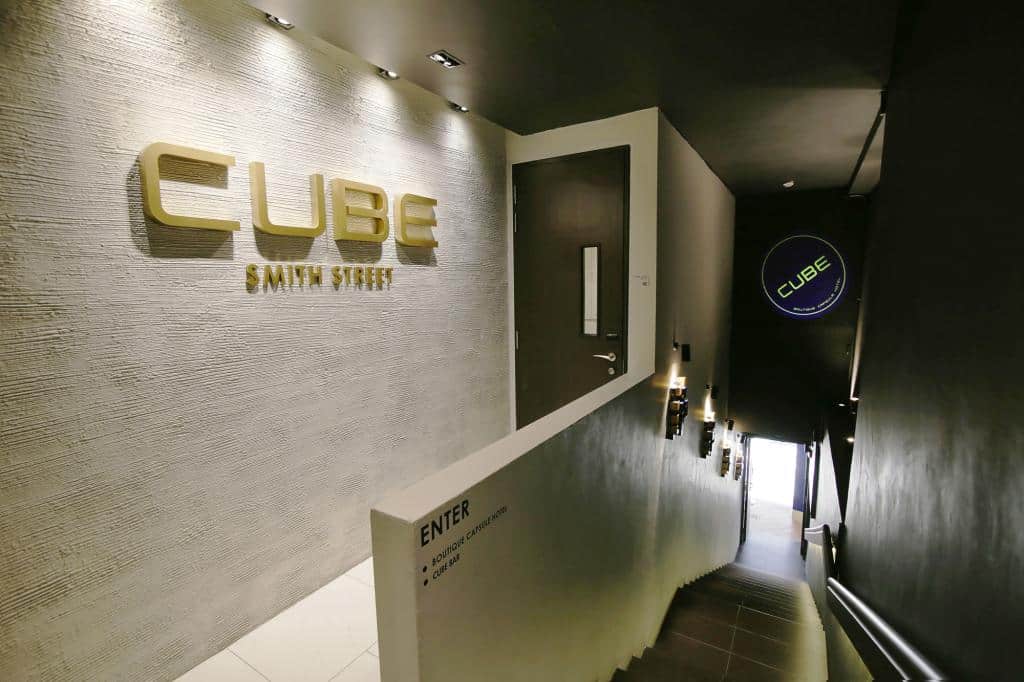 ---
---
HOW TO GET TO SINGAPORE
Singapore's Changi Airport is one of the most well-connected and widely regarded as the best airport in the world. If you live in a major city in Asia or Europe or North America, chances are, there are direct flights to Singapore available.
Manila to Singapore
The lowest year-round fares are offered by Scoot, JetStar, and Cebu Pacific. But Philippine Airlines also have competitive rates when they have a promo. Travel time: 3 hours 40 minutes.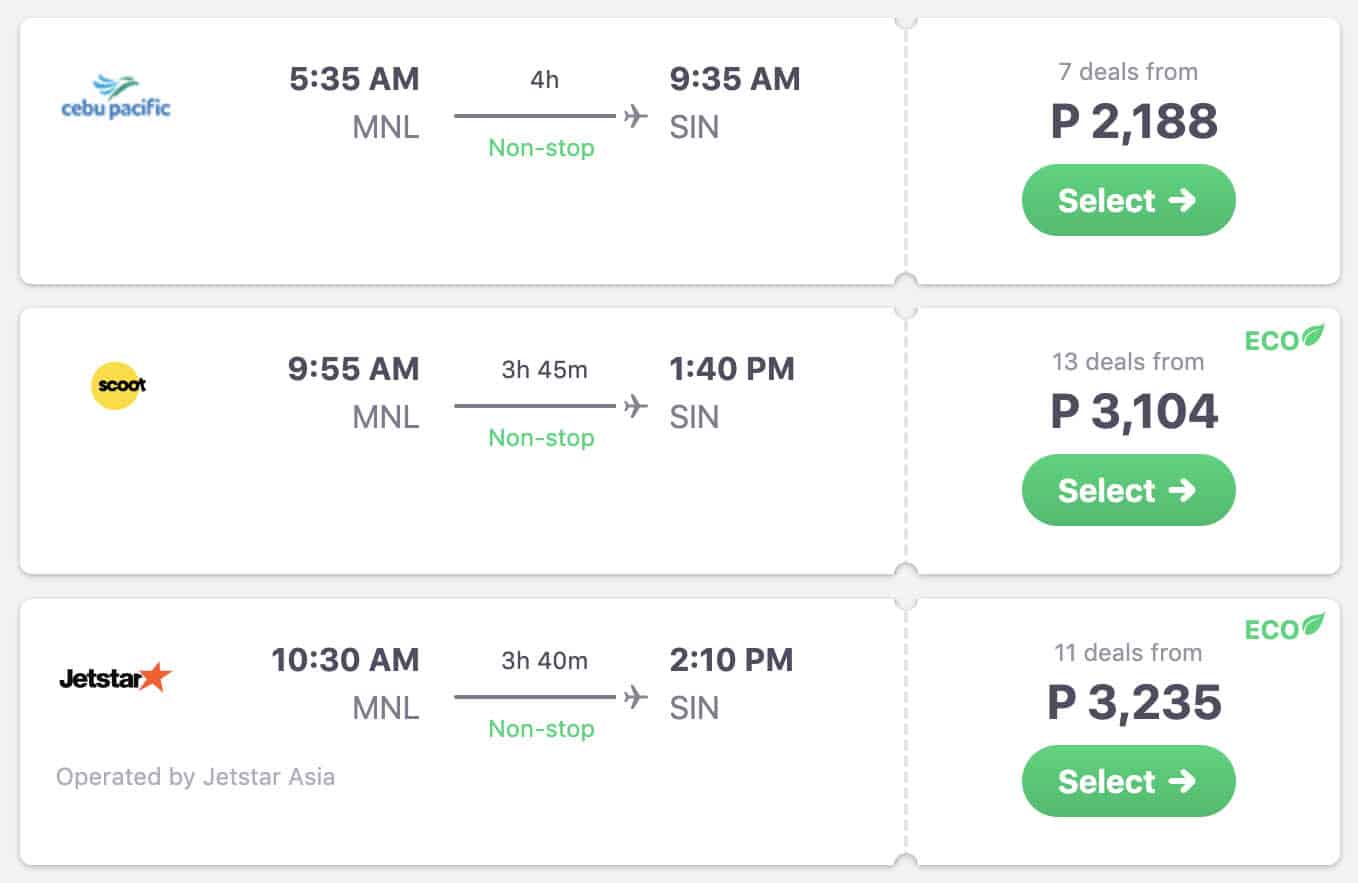 If you're a Philippine passport holder, you don't need a visa. All you need is a valid passport (with 6 months left before expiration). Just show up at the airport and fly.
If you're traveling with kids who are not YOUR children, you might need a DSWD Travel Clearance. Here's how to get one: DSWD Travel Clearance
---
Kuala Lumpur to Singapore by Plane
Plane tickets from Kuala Lumpur to Singapore are incredibly cheap, with base fares not exceeding USD20. Travel time: around 1 hour 15 minutes.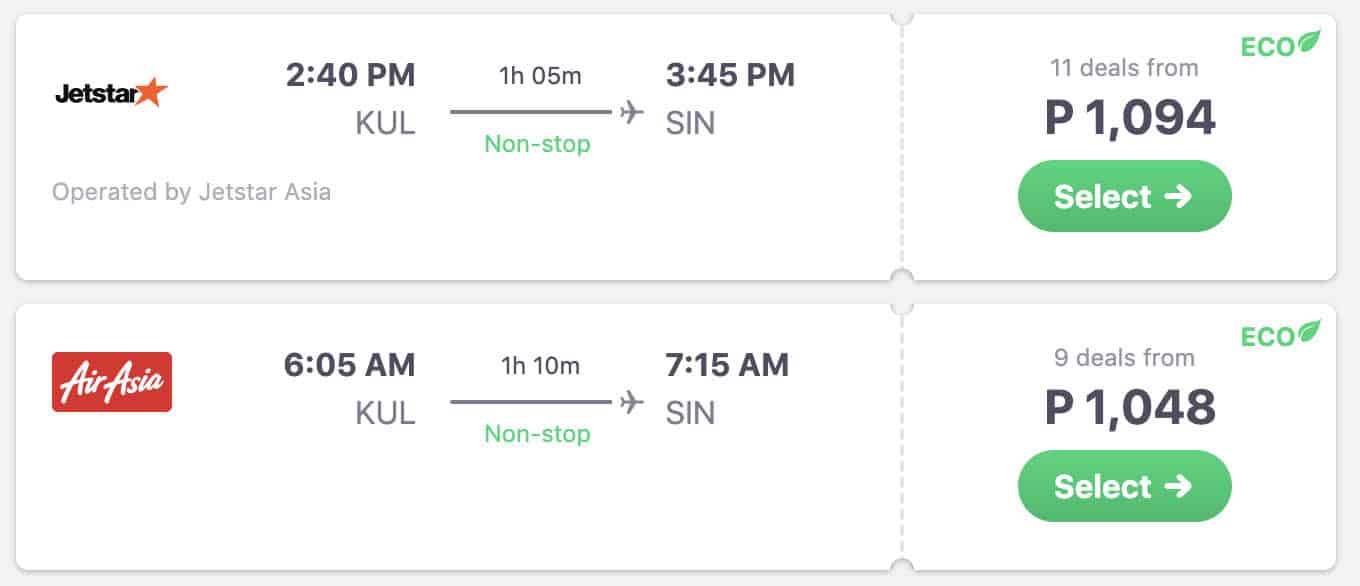 ---
Kuala Lumpur or Malacca to Singapore by Bus
You can also reach Singapore from KL or Malacca (Melaka) by bus. Travel time from KL is 5-7 hours, depending on traffic. From Malacca, only 4-5 hours. You will be crossing the border overland, but it's quite easy albeit confusing in the beginning. Just make sure of the following:
Remember your bus details (how it looks, number, etc.) because you will have to get off and hop back on at the border.
Bring your bags with you when you cross the border.
Don't forget your passport and Malaysia Departure Card.
You can book your bus here: Kuala Lumpur-Singapore, Malacca-Singapore
---
INTERNET CONNECTION IN SINGAPORE
Staying connected to the Internet can make your tourist life a lot easier in Singapore. You have two options: 4G Pocket Wifi and 4G Sim Card. The data SIM card is cheaper, but if you're a group, renting a mobile wifi is better because you can easily share the connection.
POCKET WIFI RENTAL IN SINGAPORE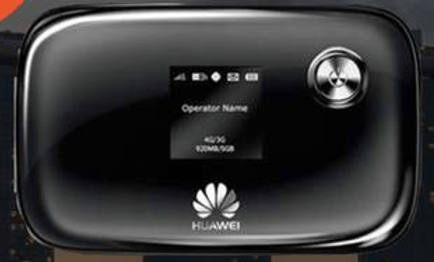 4G Pocket Wifi. There are a number of pocket wifi rental booths at Changi Airport, but because they are pretty in demand, it's best to reserve in advance. Klook's 4G Pocket Wifi provides hi-speed internet that can be used anywhere in Singapore.
Connect up to 8 devices at once, which is great if you're traveling with a group because you could just split the cost.
Pick up and drop off at Changi Airport, so make sure you get it upon arrival.
✅ >RESERVE POCKET WIFI HERE!
---
DATA SIM CARD IN SINGAPORE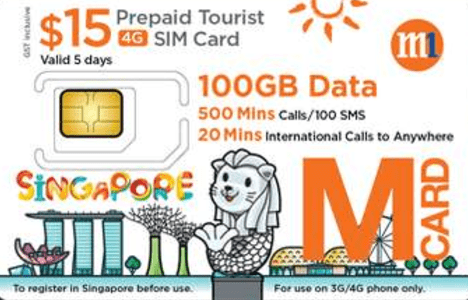 4G Sim Card. If you think you'd be making a few calls, you might want to get a 4G SIM card instead. Klook's Local 4G SIM card not only allows lightning fast connection speeds but also FREE 20 minutes of international calls.
Pick up at Changi Airport.
100 GB of 4G mobile speeds anywhere in Singapore
FREE 20 minutes of international calls
✅ RESERVE A DATA SIM HERE!
---
PLACES TO VISIT IN SINGAPORE
A lot! Singapore may be small but it is packed with all sorts of sites, attractions, and adventures! Whatever your reason for traveling is, Singapore has something for you. Shopping? Culture? History? Food? Nature? Theme parks? Singapore has them!
Universal Studios Singapore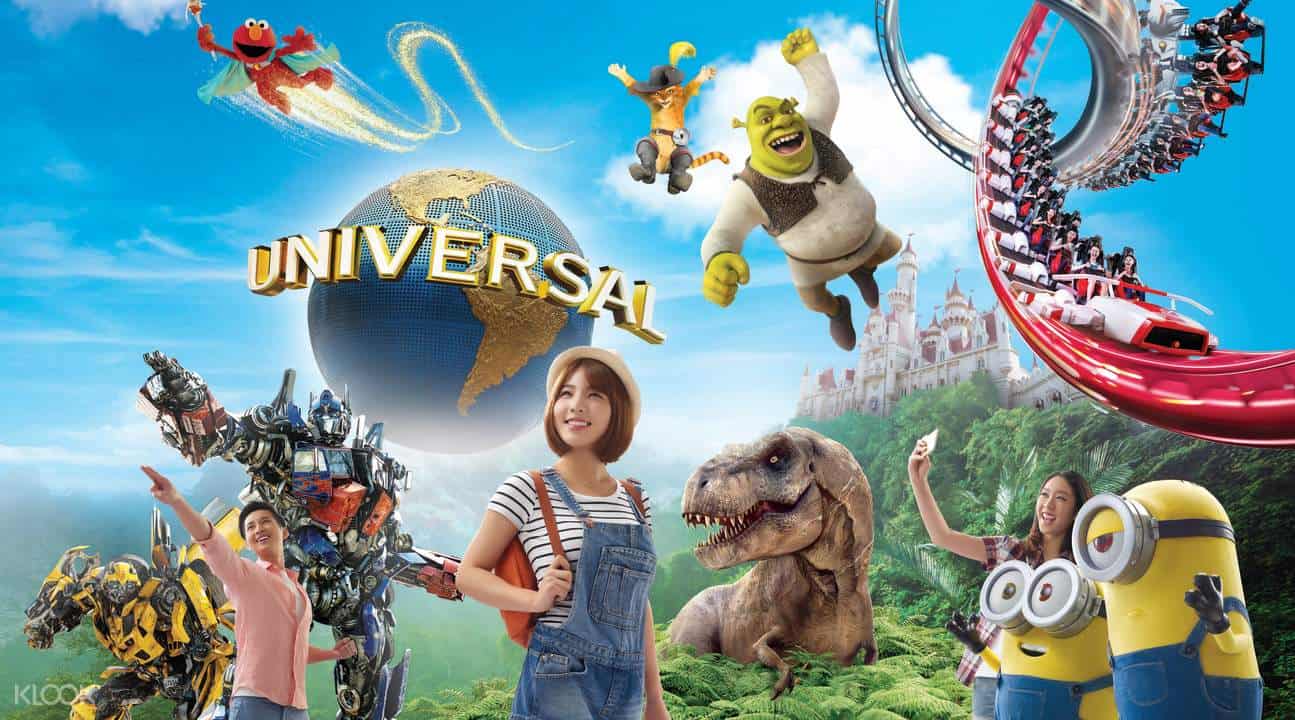 Universal Studios Singapore is Asia's second and Southeast Asia's first movie theme park. Located within Resorts World Sentosa, the place covers 49 acres (20 hectares) of land, harboring a total of 24 exciting attractions! The park is divided into seven zones, each with its own theme that is based on a popular TV show or a blockbuster film. Each zone also has its own characters, restaurants, shops and rides.
How to get there: We have a separate post for that. Read here: How to Get to Universal Studios Singapore
Opening Hours:
Monday to Friday, Sunday: 10am – 7pm.
Saturday: 10am – 8pm
Ticket Prices:
Adult (Ages 13-59): S$76
Child (Ages 4-12): S$56
Senior (Ages 60+): S$38
Discounted Tickets!
Klook offers one-day passes at a discounted rate if you book in advance. Each booking also comes with a SGD5 Meal Voucher (with minimum spend of SGD10) for adult tickets.
✅ GET YOUR DISCOUNTED TICKET HERE!
---
Gardens by the Bay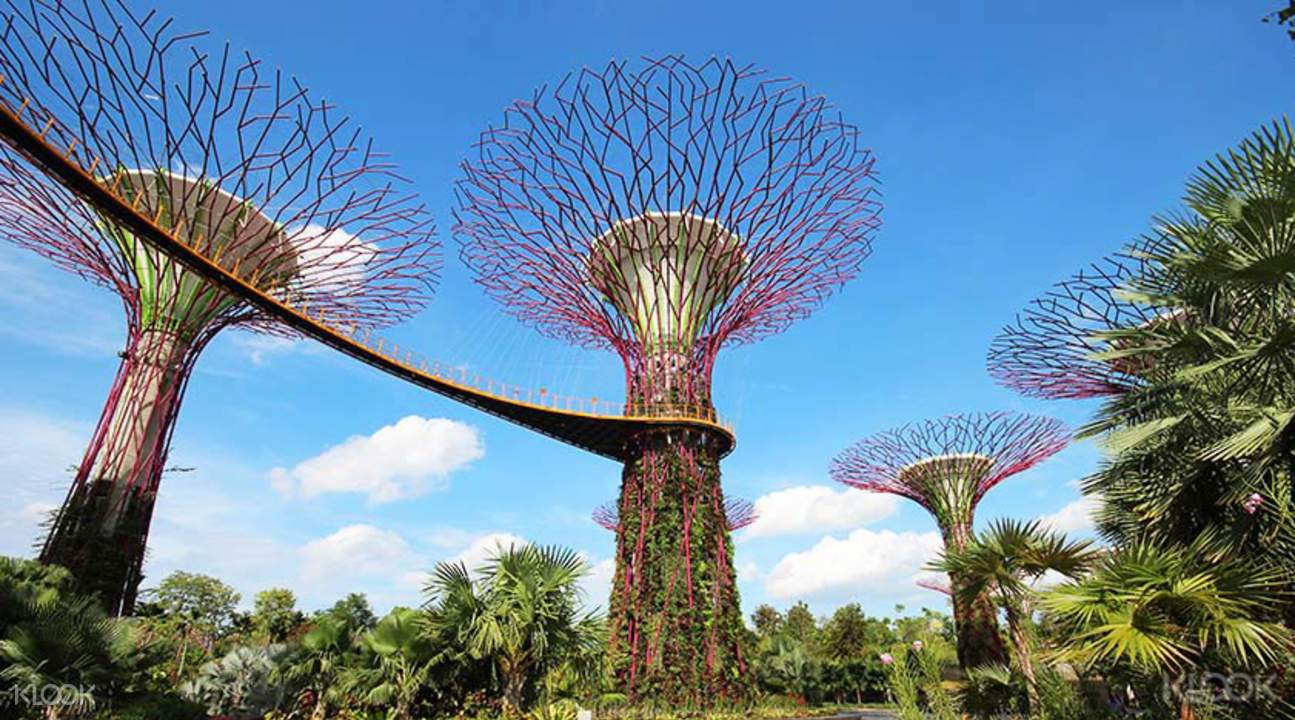 It has three main areas: the Flower Dome in the South Garden; the Cloud Forest, which features the tallest indoor waterfall in the world; and the Supertree Grove with the iconic 16-story manmade trees. The Supertree Grove is open to everyone, but tickets are required to enter the two domed areas.
Discounted tickets are available at Klook!
✅ GET DISCOUNTED TICKETS HERE!
---
Marina Bay Sands Skypark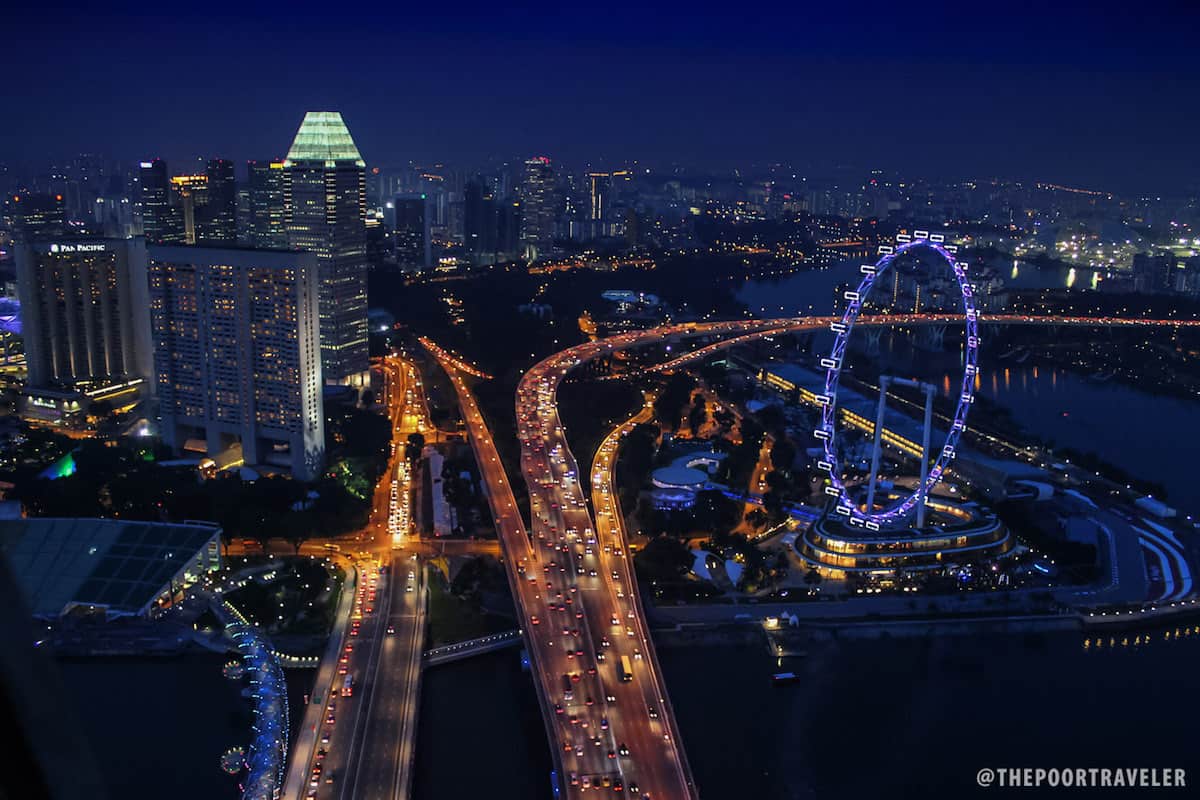 Even if you're not spending a night at the Marina Bay Sands, you can still access its Skypark and Observation Deck for a fantastic unobstructed view of the city.
Opening Hours
Monday-Thursday: 9:30am – 10pm
Friday-Sunday: 9:30am – 11pm
Entrance Fee:
S$23 for adults
S$17 for kids (2-12yo)
S$20 for seniors (65+)
FREE for kids under 2 years
You can get discounted tickets if you book with Klook! For about the same price, Klook offers a package that includes the following:
Entrance ticket to the Observation Deck
1 Day FunVee Hopper Pass
One traditional coffee or tea at O'Parl Cafe
✅ GET DISCOUNTED TICKETS HERE!
---
Sentosa Singapore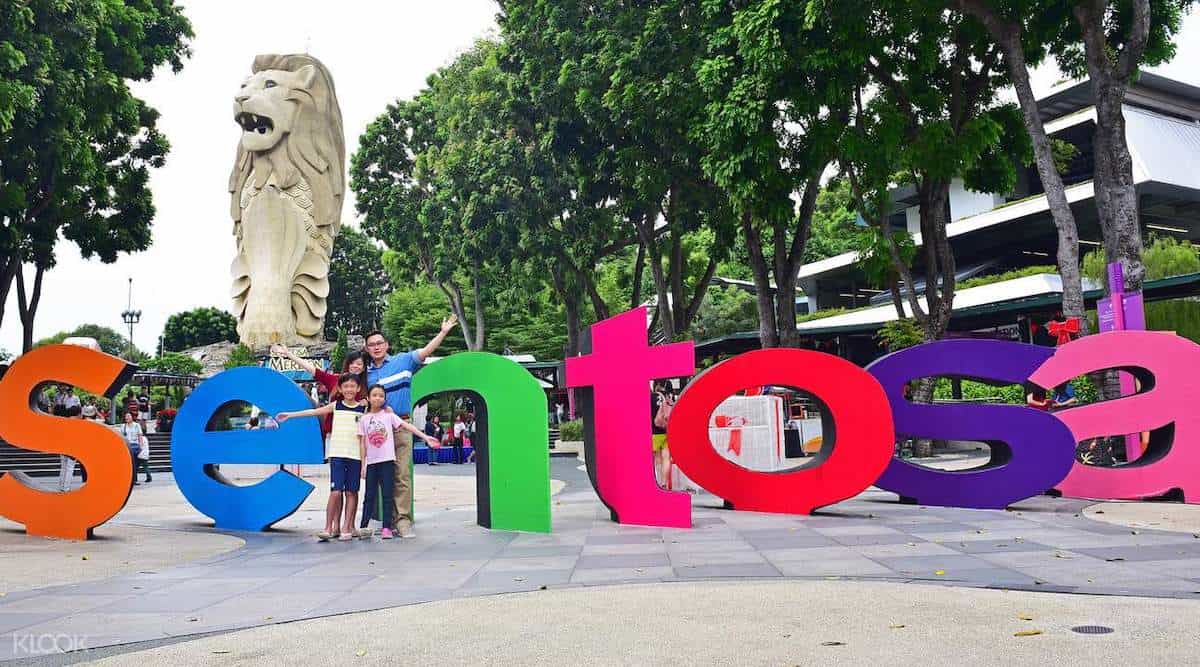 If it's your first time in Singapore, visit Sentosa, a resort island that is bursting with exciting adventures for the entire family. The countless activities you can enjoy here are pretty diverse. But some of the most popular are the Luge, Tiger Sky Tower, Sentosa Merlion, and Cable Car.
If you're planning on spending a day in Sentosa, consider getting a Sentosa FUN Pass to skip the lines and maximize your time. It's available in 3 types: 55, 80, and 120 tokens. Each attraction collects tokens. This serves as your currency in the island. For the list of attractions you may enjoy and the corresponding number of tokens, check this out.
✅ GET DISCOUNTED TICKETS HERE!
---
Singapore Cable Car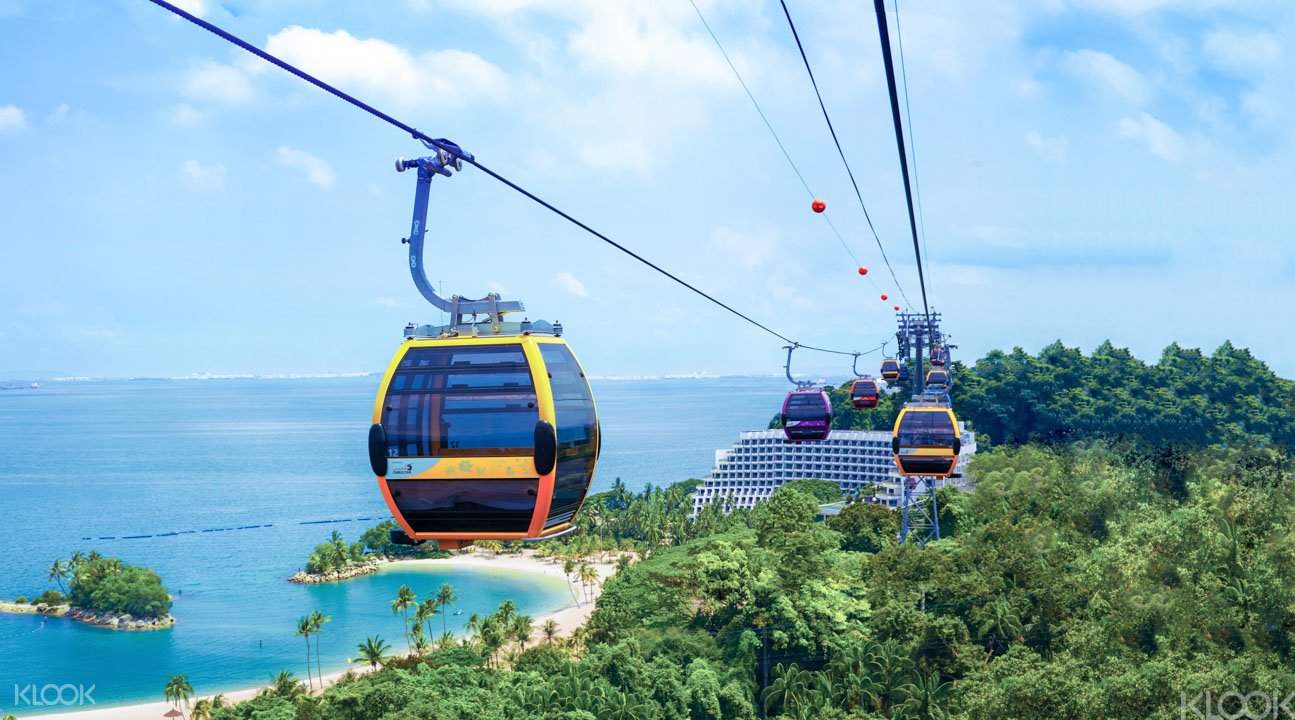 Singapore Cable Car is the most scenic way to Sentosa! The first cableway system in Singapore — linking Sentosa Island and Mount Faber — it was opened in 1974. It allows a 360-degree view of Sentosa including Universal Studios, Resorts World, and Mt. Faber.
✅ GET YOUR TICKETS HERE!
---
Singapore River Walk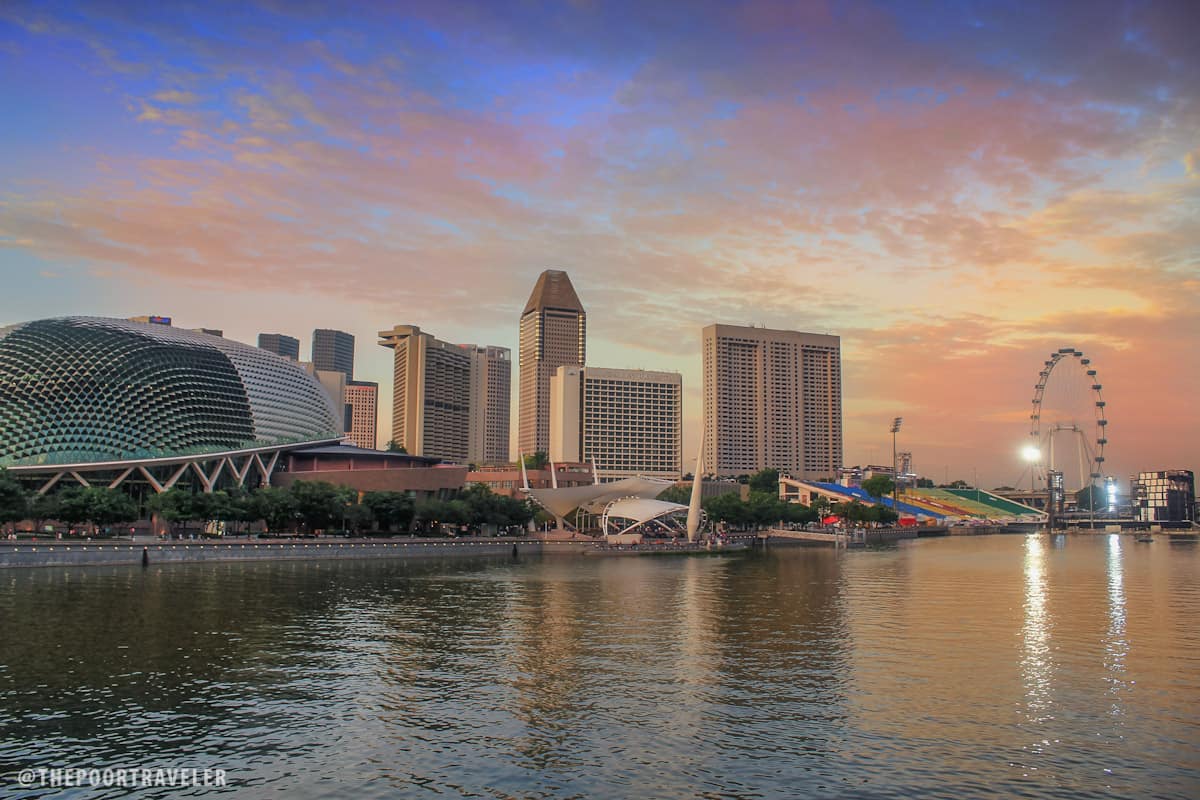 This is my fave thing to do in Singapore: walk along the river. You can walk from Raffles Place to the Merlion Park to Esplanade to the Marina Bay Sands and Gardens by the Bay. I've prepared a more detailed post including walking directions and photos here: DIY Singapore River Walk.
Here are the stops along this walking trail:
Raffles Place
Fullerton Hotel
One Fullerton
Merlion Park
Asian Civilisations Museum
Esplanade
Makansutra Gluttons Bay
Helix Bridge
Art Science Museum
Marina Bay Sands
Gardens by the Bay
This is a long walk and can take hours. It's also best done in late afternoon so you get to see the area transform as the sun sets.
---
Singapore River Cruise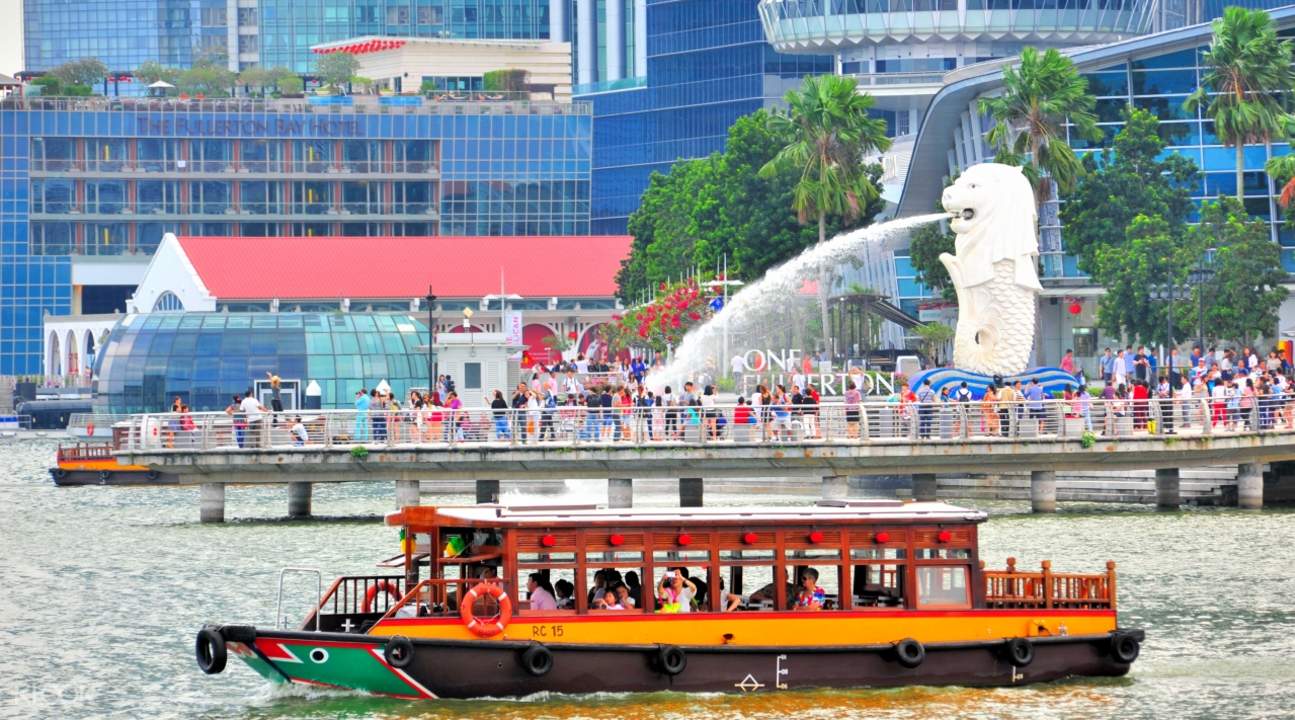 If walking long distances isn't really your thing, you can join a cruise instead. This 40-minute cruise will let you see the following landmarks while comfortably seated on a boat:
Clarke Quay
Read Bridge
Boat Quay
Fullerton
Merlion park
Bayfront South
Esplanade
The whole journey takes 40 minutes and you can alight at any of the stops. But remember, you would need another ticket after you board again.
✅ RESERVE A SLOT HERE!
---
Chinatown Tour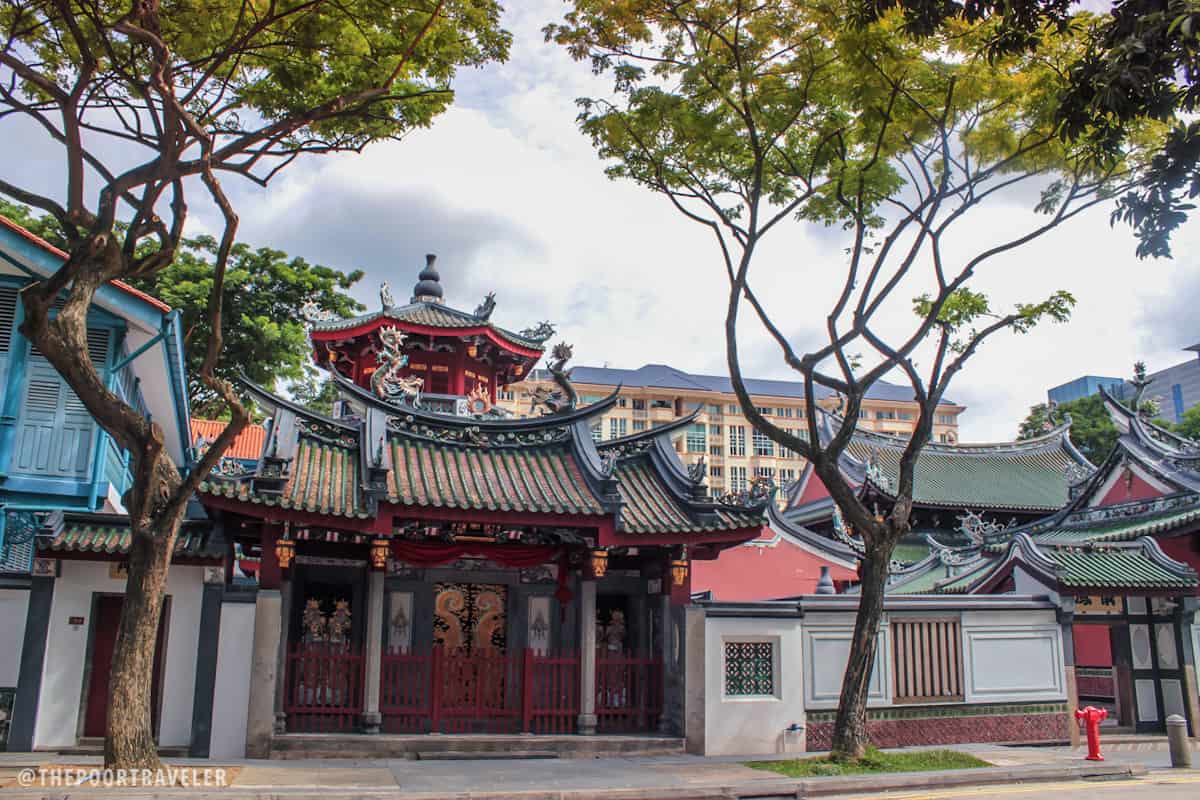 Singapore's Chinatown boasts multi-religious buildings and structures. Aside from a Chinese temple, the street is also home to a mosque, a Methodist Church and an Indian shrine. Confused? Welcome to the club. But that's what makes this place more endearing. It tells you so much about how Singapore values diversity in culture and religion.
You can tour Chinatown DIY-style! I've created a more detailed walking guide here: Chinatown Heritage Walk.
But if you want to really appreciate this place, it's best to join a group tour and have a guide explain what makes these structures significant. Klook's Gems of Chinatown Tour covers the following stops:
Thian Hock Keng Temple
Sri Mariamman Temple
Buddha Tooth Relic Temple & Museum
Hawker Food Centers
✅ RESERVE A SLOT HERE!
---
Little India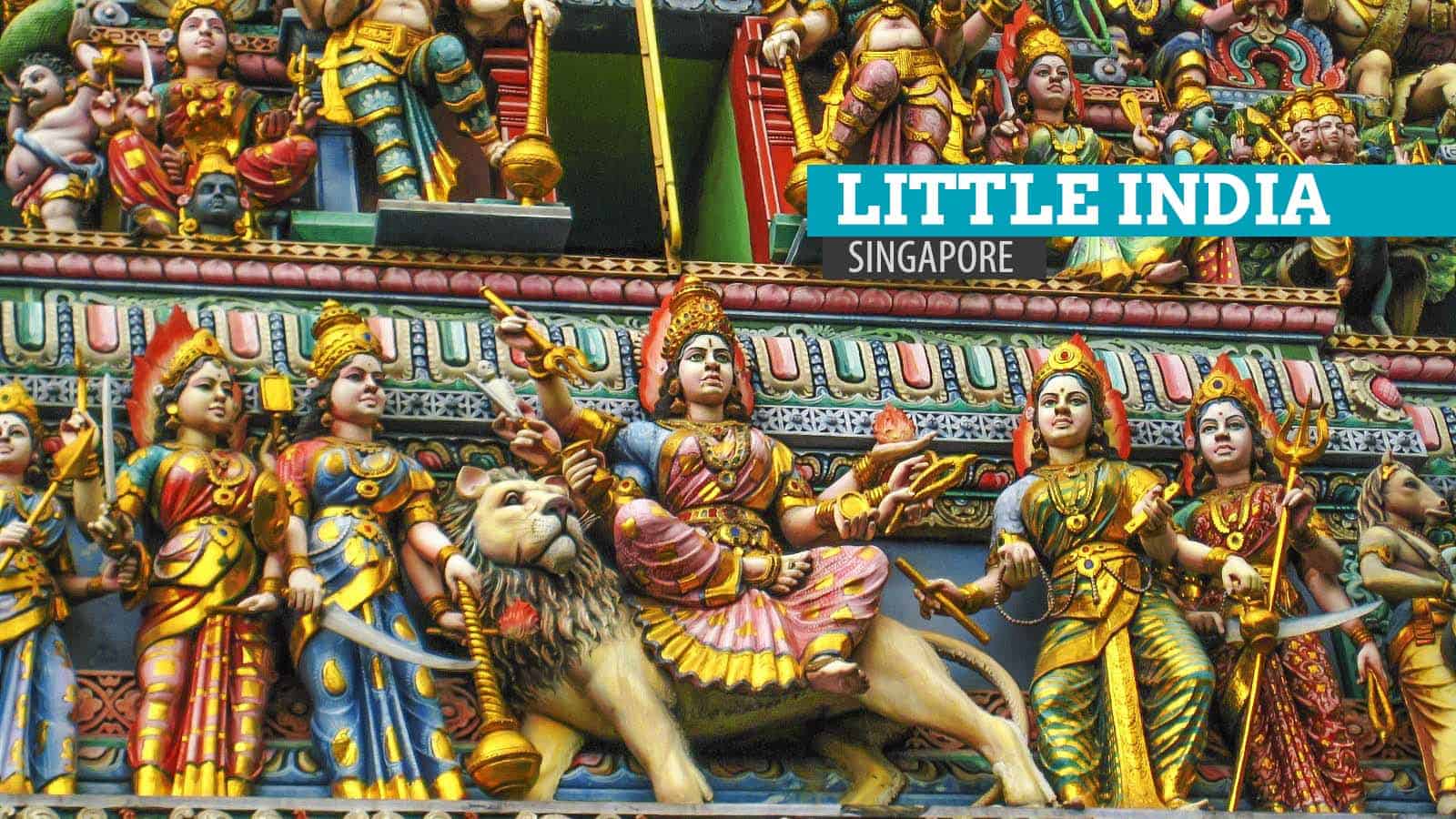 Little India can be explored on your own too, which is good if you're on a budget. But you'll have a better appreciation of the place if you have a guide that would share some insights about the place. Klook's Gems of Little India Tour will take you to the following landmarks among others:
Sri Veeramakaliamman Temple
Campbell Lane
Little India Arcade
Tekka Centre
✅ RESERVE THIS TOUR!
---
iFly Singapore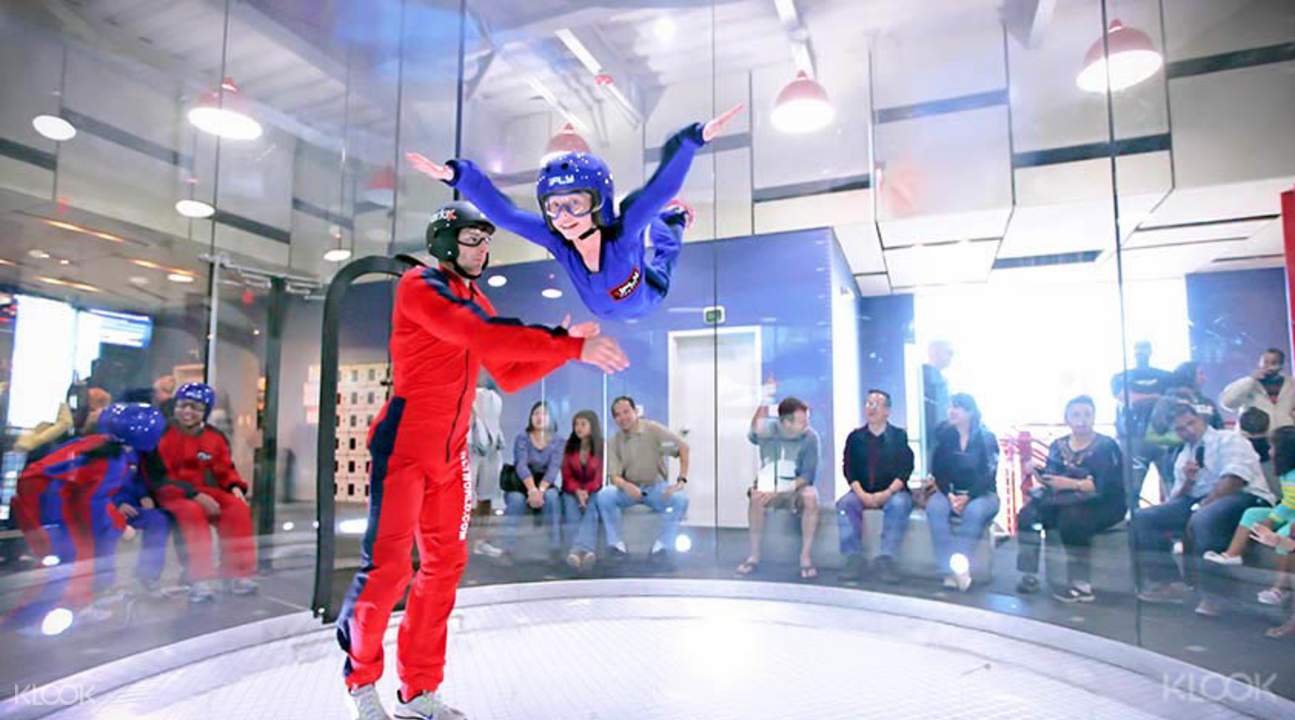 Experience how it feels to go skydiving INDOORS and without the danger! iFly lets you enjoy the sport called "bodyflying", where you get to fly inside the first themed wind tunnel in the world.
✅ RESERVE A SLOT HERE!
---
Free Things to Do in Singapore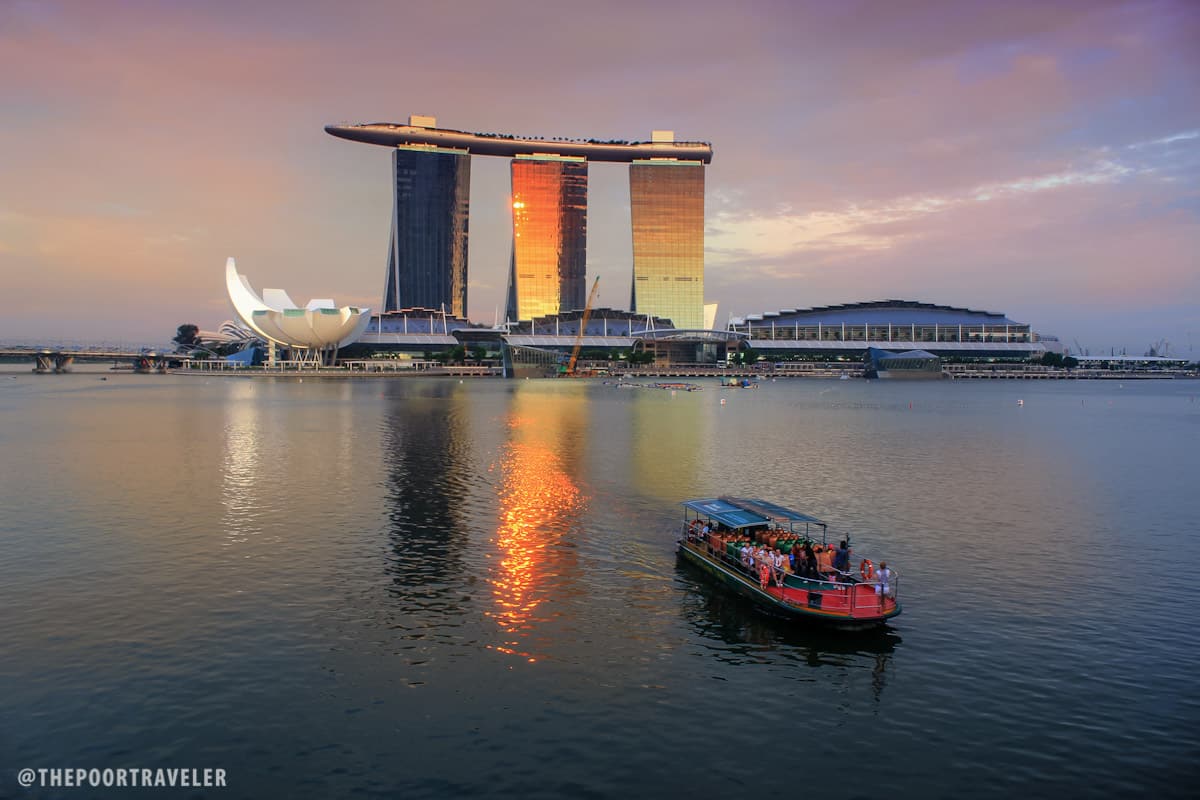 Limited budget? 7 FREE Things to Do in Singapore
---
DAY TRIPS FROM SINGAPORE
Legoland Malaysia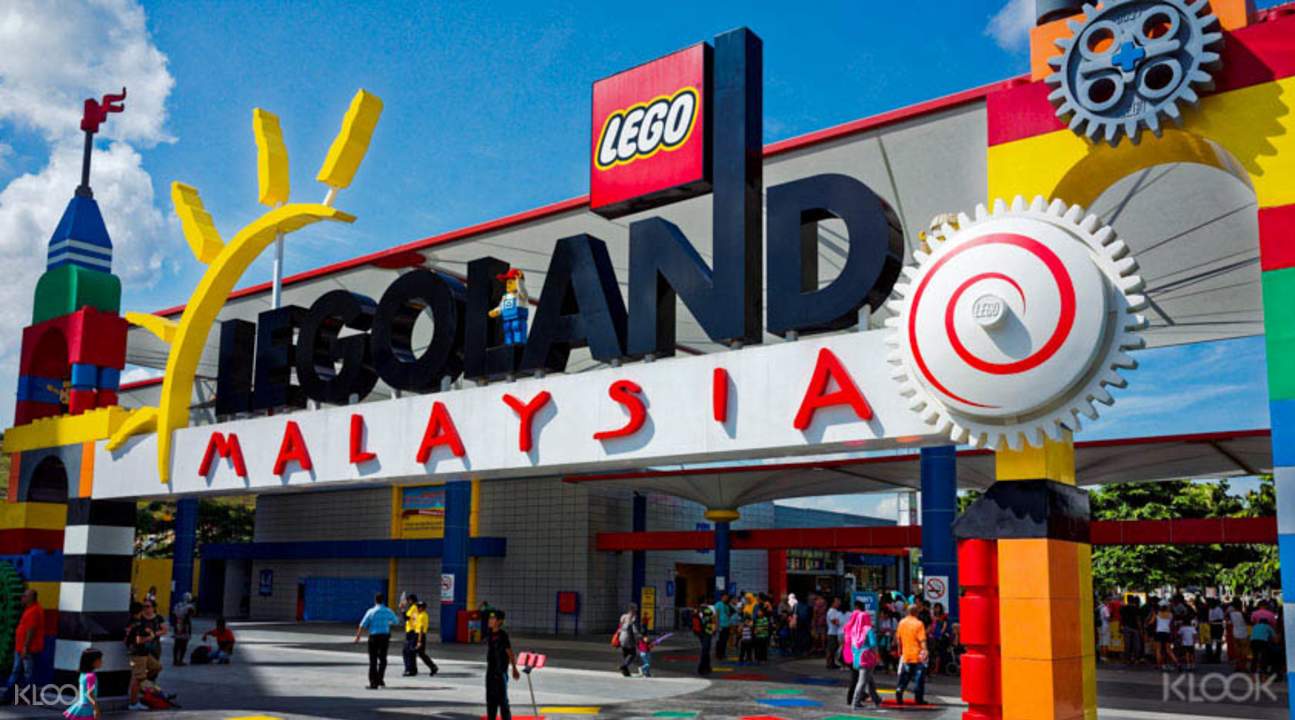 ✅ GET DISCOUNTED TICKETS HERE!
---
Sanrio Hello Kitty Town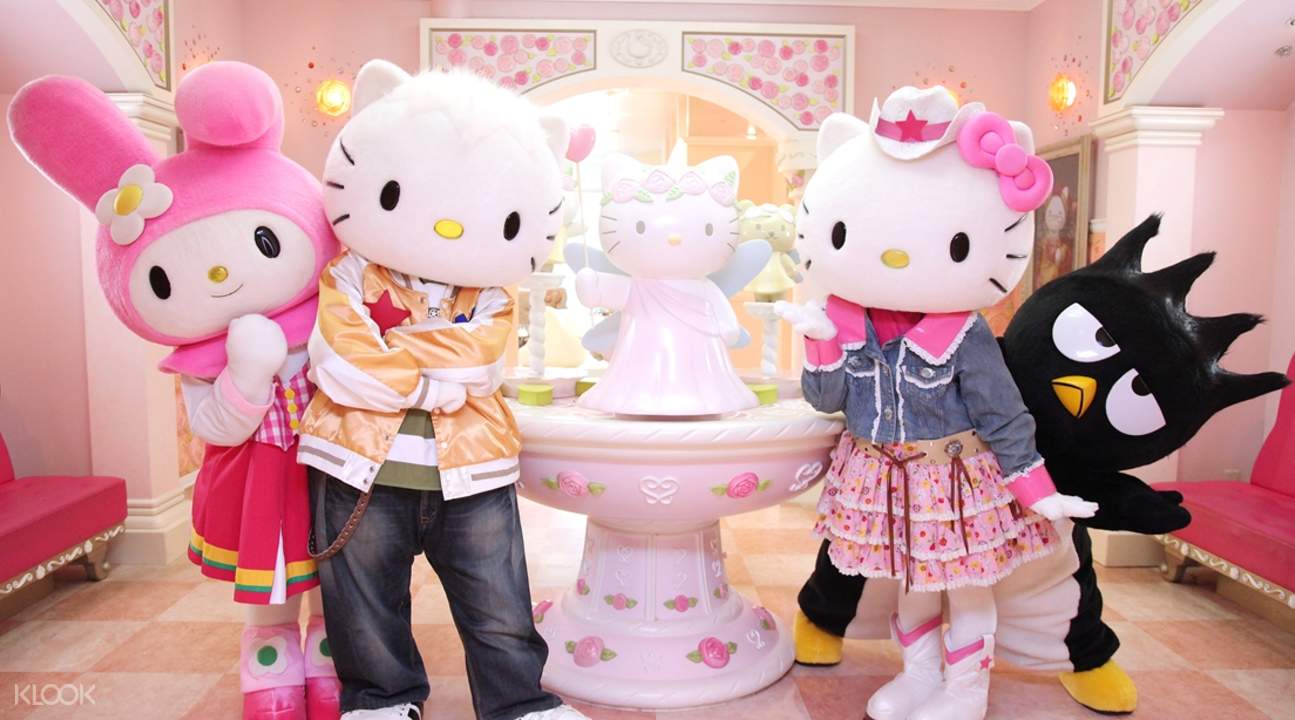 ✅ GET YOUR TICKETS HERE!
---
SAMPLE SINGAPORE ITINERARY
Here's a sample Singapore itinerary. You may use it but make the necessary adjustments.
Day 1: ARRIVAL IN SINGAPORE, RIVER WALK TOUR, MARINA BAY SANDS
07:00 am – ETA Singapore Changi Airport
10:10 am – Check in: Hostel, Lunch
01:00 pm – Singapore River Walking Tour (Sightseeing: Fullerton, Merlion Park, Esplanade, Makansutra, etc)
03:30 pm – Gardens by the Bay
06:00 pm – Marina Bay Sands
Day 2: BOTANIC GARDENS, SENTOSA ISLAND
07:00 am – Singapore Botanic Gardens
10:00 am – Universal Studios Singapore
05:00 pm – Explore rest of  Sentosa
Day 3: CHINATOWN WALK, ORCHARD ROAD, SINGAPORE FLYER
07:00 am – Chinatown Heritage Walk
10:00 am – Orchard Road (Shopping)
03:00 pm – Bugis, St. Andrews Cathedral
Day 4: LITTLE INDIA, RETURN TO MANILA
06:00 am – Little India Walking Tour
10:00 am – Check out: Hostel, Proceed to Airport
02:20 pm – ETD: Changi Airport
You may also add several other attractions.
---
Breakdown of Expenses
So now we have come to the list of my expenses as part of this Singapore trip. Below is the breakdown of everything I spent on in SG. Note that I did all my tours DIY-style.
TOTAL COST (excluding airfare, travel taxes, and airport fees)
SGD 120 – Hostel (4 days, 3 nights)
SGD 22 – EZ Link cards (reloaded once, inclusive of almost SGD8 unused)
SGD 60 – Total food expenses
SGD 26 – Gardens by the Bay
SGD 23 – Marina Bay Sands Skypark
SGD 4 – Sentosa Monorail Train ticket
SGD 76 – Universal Studios ticket
SGD 12 – Taxi from Hostel to Airport
SGD 343 – TOTAL COST
As I always say, this can change based on your spending habits. I'm only sharing so you have a ballpark figure of how much to prepare here although I strongly recommend that you pad this with much allowance to be on the safe side.
---
OTHER TIPS FOR THE POOR TRAVELER
Where to Eat. If you're on a budget, ditch the restaurants for hawkers. Hawkers will give you a wide array of local options at a much lower price. They abound all around Singapore, but they were not created equal. One of the reasons we recommend Chinatown as a good base is because it is home to one of the best hawker places in SG — Maxwell Food Center. Staying here gives you easy access to cheap but good food every day.
Walk when you can. One thing I like most was that Singapore is a very "walkable" city. Walkable because it's actually a fun and rewarding experience to walk around many key areas in the city. The best part, it's free!
Get an EZ Link Card if you're taking the MRT a lot. This will allow you to breeze through the station entrances when taking the train. The train system is pretty expansive so you might want to take advantage of it. It can be a bit tiring, though, especially at interchange connections, when you're walking from one line to another.
GST Refund. Tourists in Singapore can claim refund on GST (Goods and Services Tax) paid for items purchased from establishments that are participating in the Tourist Refund Scheme. More info here.
No chewing gums, please.
---
FREQUENTLY ASKED QUESTIONS
When is the best time to visit Singapore?
There really isn't a clear "best" time to visit Singapore. Each month has its distinct pros and cons, so it all depends on your travel habits. But in general, Singapore is a year-round destination.
Weather isn't that much of a factor. Singapore is hot and humid all year. It also gets over 160 days of rain, spread almost uniformly throughout the year. However, November-January is the wettest period, and May-September the driest.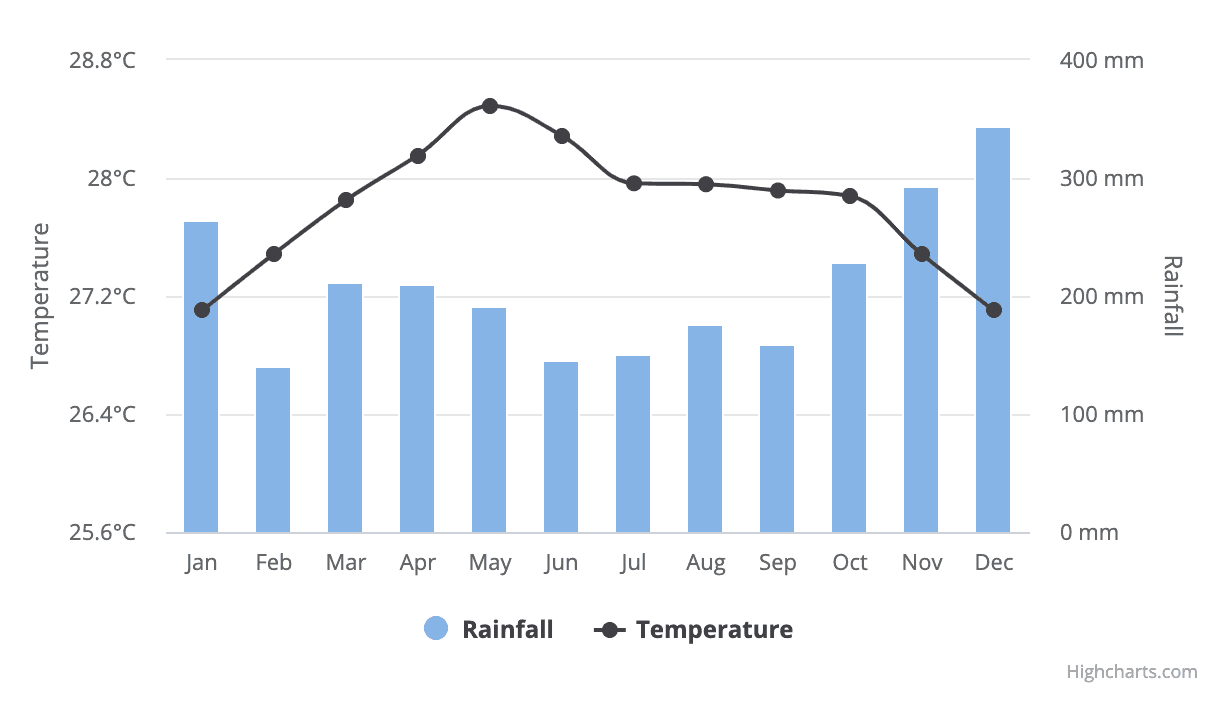 Events and public holidays can significantly affect your experience and expenses. November-February is peak season, so expect prices of flights and hotels to be rise during this period, especially the days around Christmas, New Year's Day, and Chinese New Year. September is also high season because of Singapore Grand Prix.
Here are other holidays observed in Singapore.
New Year's Day (January 1)
Chinese New Year (2 days in January or February)
Good Friday (March or April)
Labor Day (May 1)
Vesak Day (dates vary; usually in May)
Hari Raya Puasa / Eid al-Fitr (dates vary)
National Day (August 9)
Hari Raya Haji / Eid al-Adha (dates vary)
Diwali / Deepavali (October or November)
Christmas Day (December 25)
Whether these days are a good time to visit or not depends on your travel style. If you want to see the festivities (New Year, Chinese New Year, National Day), then go. But if you don't like the crowd, you might want to avoid them.
If you're a shopaholic, consider June or July, when the Great Singapore Sale happens.
---
Is Singapore safe?
Yes, absolutely safe.
According to the 2017 study by the Economist Intelligence Unit, Singapore is the safest city in Southeast Asia and the second safest city in the world, next only to Tokyo, Japan.
---
What is the tipping custom in Singapore?
You are not expected to tip in Singapore.
Restaurants add a 10% service charge to your bill, so tips are unnecessary. Taxi drivers don't expect tips either.
At hotels, however, you can give SGD1 per bag to the bellhop who carried your luggage.
---
Where to exchange currencies? Where are the best money changers?
The Mustafa Center at Little India has one of the best rates I have seen around Singapore. You might want to change money here.
The rates at Change Alley are good too. The Change Alley is a shopping arcade between Chevron House and Hitachi Tower in the Raffles Place area.
But if your budget isn't that big (say USD 500), I don't think the difference between here and the ones at the airport matters. You might lose whatever you think you could save in transportation just to get to a good money changer.
---
What type of power plug/socket is used in Singapore?
Electricity Info: 230V, 50Hz frequency. Type G plugs and sockets.

---
How to avail of the GST Refund?
If you plan on shopping in Singapore, you can save money by claiming a refund on the Goods and Services Tax (GST).
If you spend over SGD100 at a participating store, you can get back the 7% GST that was part of what you paid for. Just ask the shop staff for a Refund Cheque.
You'll know that the outlet is participating in this scheme if they display a Global Blue Tax Free Shopping logo or Tax Refund logo.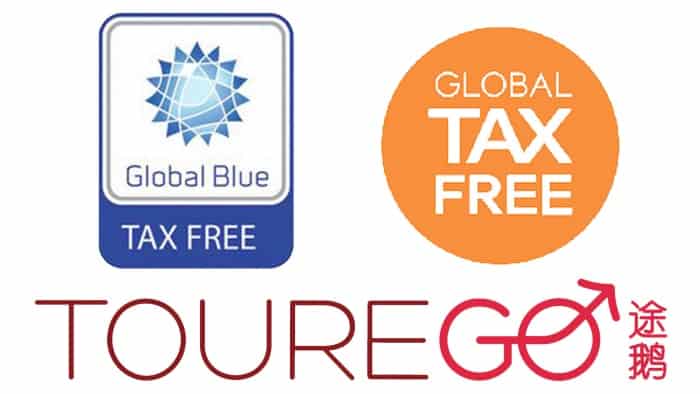 ---
There you have it! We'll be updating this every time we gather new info. If you have something to add to this or you spot anything that needs correcting, let us know in the comments section below.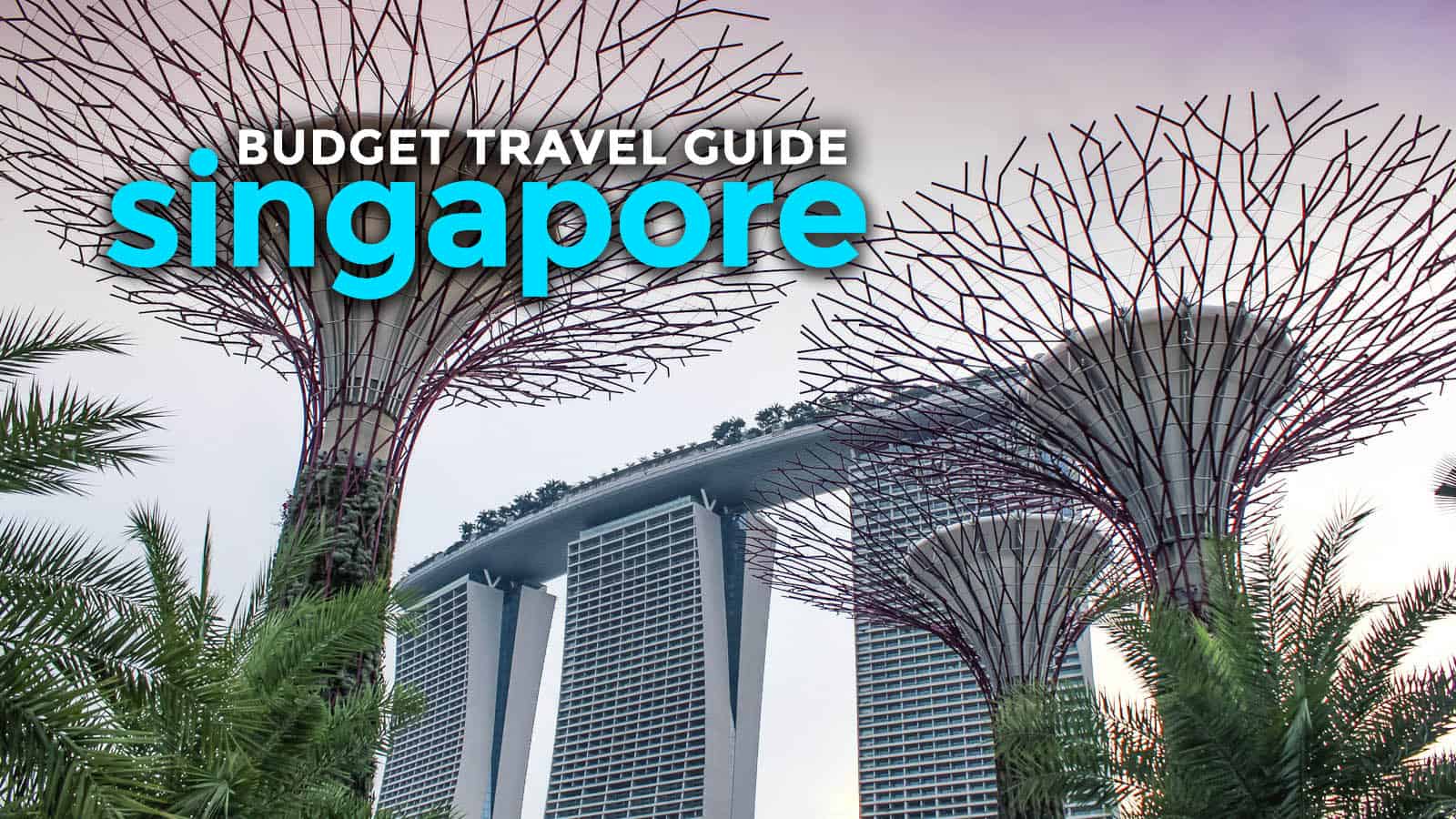 ---
2️⃣0️⃣2️⃣0️⃣ • 3️⃣ • 1️⃣ (updated)
2️⃣0️⃣1️⃣7️⃣ • 6️⃣ • 1️⃣6️⃣ (up)