This TRAVEL GUIDE BLOG covers not just Manila City but also other parts of Metro Manila, Philippines. A sample MANILA ITINERARY and summary of expenses are also provided towards the end of the post. Hope it helps you plan your trip!
It's easy to dismiss Manila as a tourist destination. Most travelers see it only as a jump-off point to the country's stunning islands. Outsiders may find it inexplicable, but I love Manila. It's not perfect — far from it — but it is my home. It has been for 15 years now. Even when most of my friends have moved on to other places, I stay. Even now that I work online and I can choose to be anywhere else, I stay. Why? Because there's much to love about Manila and its surrounding provinces.
Sure, Metro Manila is big, dense, and crazy. Just when you have just started exploring, you get lost in the crowd, choke in the pollution, or drown in her constant nagging. But those who make it past her sins are rewarded with an opportunity to appreciate her virtues. So here's a travel guide to help you get close and personal with this underrated city.
WHAT'S COVERED IN THIS GUIDE?
UNDERSTANDING MANILA
Manila is the capital of the Philippines. But it is just one of the many cities that make up the National Capital Region, which is more commonly called Metro Manila. Outside this hub, what people refer to when they say "Manila" isn't just Manila City but the region as a whole.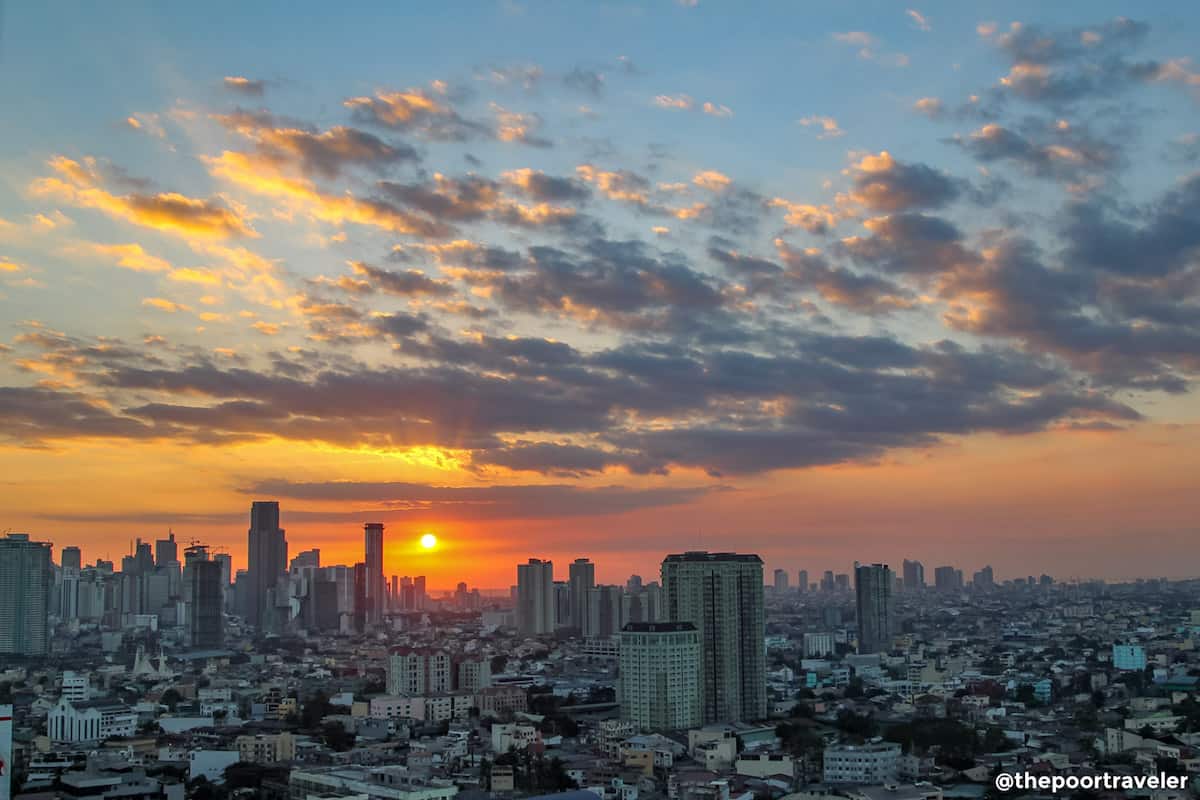 Metro Manila is composed of 16 individual cities and one municipality. It is the political, economic, academic and transportation center of the country. Its registered population is at 12 million, but the reality is, because many workers from surrounding provinces also study or work here, there are way more people moving around at any given time. The problem is, there is no reliable transportation system in place. This is a big problem.
Metro Manila is vast, and there is so much to see in many of its corners. However, getting from point A to B often proves challenging if you don't know your way around. But what it lacks in this aspect, it makes up for with its people. Like most Filipinos, Manila residents are friendly, helpful, and hospitable. Language barrier isn't a concern because almost everyone understands and speaks English.
Manila has been trading with the Chinese and Indians way before Western colonization. Because of its strategic location, it has been invaded many times: by the Spaniards, the British, the Americans, and the Japanese. It became the most heavily destroyed city after World War II, next only to Warsaw. Today, influences from all these groups are still visible. The city is still predominantly Roman Catholic, which is Spain's doing. Chinese and Indian elements are engraved in the language and cuisine. Give yourself a minute here and you'll find that the American influence is all around, from the educational system to pop culture.
Here's more info about Manila:
Language: Tagalog and English are the most widely spoken.
Time zone: UTC+8 (Philippine Standard Time). Same time as Singapore and Malaysia; one hour behind Japan.
Currency: Philippine Peso (PHP, ₱). PHP100 = USD 2, EUR 1.75, SGD 2.75, MYR 8.25, IDR 28,200 (as of March 2020).
Modes of payment: Cash. Many restaurants, hotels, and stores accept credit cards, but public transportation and smaller establishments accept only cash.
---
WHERE TO STAY IN MANILA
Best Area to Stay in Manila
As mentioned earlier, Metro Manila is huge! And key attractions are a bit far apart, which makes it even harder to choose where to stay.
But let's narrow it down to four ideal options:
Manila, the capital city and seat of government. It's where historic sites, like Intramuros, can be found. Most cheap accommodations are concentrated in Malate and Ermita areas.
Makati, where the central business district is located. Makati is always my top recommendation to those traveling to Manila for the first time. It's close to the airport and is not too far from Manila's historical core. Its streets are lined with awesome dining selections, from fancy restaurants to weekend markets. Its mall strips make it a great shopping destination, too. And best of all, a wide array of accommodations, from hostels to luxury hotels.
Mall of Asia and Bay Area, along Manila Bay and near the airport.
Bonifacio Global City, another business district in Taguig.
Most affordable non-BnB accommodations, however, are in Makati and Manila. Although there are a few exceptions, the Mall of Asia area and Bonifacio Global City are generally pricey.
If I were to pick a specific area, I would say Poblacion in Makati would be great for backpackers and budget travelers. A backpacking culture is also starting to flourish here, near the streets of Burgos/Jupiter/Kalayaan. Lots of lodging and dining options. And drinking options too. Haha. I always find myself in this area for the booze and food.
---
Best Budget Hotels in Metro Manila
---
Best Hostels in Metro Manila
---
HOW TO GET TO MANILA
Manila has one busy airport — the Ninoy Aquino International Airport, more commonly called NAIA (Nah-eeh-yah). Almost every commercial airport in the Philippines is directly connected to NAIA, which is why even when your destination is the islands, you're most probably still gonna find yourself in Manila.
NAIA has four commercial passenger terminals:
NAIA Terminal 1. Used by foreign carriers except All Nippon Airways, Cathay Pacific, Delta Air Lines, Emirates, KLM, and Singapore Airlines. A few Philippine Airlines (PAL) flights also use this.
NAIA Terminal 2. Used exclusively by Philippine Airlines and PAL Express. (Note that some PAL/PAL Express flights operate in other terminals too.)
NAIA Terminal 3. Used by Cebu Pacific Air (most flights), AirAsia (international), All Nippon Airways, Cathay Pacific, Delta Air, Emirates, KLM, and Singapore Airlines. PAL Express flights operate here too. Some Cebu Pacific flights also use Terminal 4.
NAIA Terminal 4. aka Domestic Terminal. Air Asia (domestic), Skyjet, and a few Cebu Pacific flights use this terminal.
---
HOW TO GET FROM NAIA TO CITY CENTER
"City center" isn't really the best phrase for this because the airport is also in the city center. Your points of interest, however, are most likely in Makati and Manila City.
To get out of the airport, you have plenty of options: taxis, buses, and Uber/Grab. You might also be approached by those offering private transfer services, but the rates are so infuriatingly high, I won't even bother.
By P2P Bus
The past couple of years saw the launch of P2P buses. Genesis Transport operates the buses to Clark (via Resorts World and Robinsons Galleria, Ortigas) and UBE Express runs the rest. Here are the routes, fares, and operating hours.
There are four routes that are clearly illustrated on this map.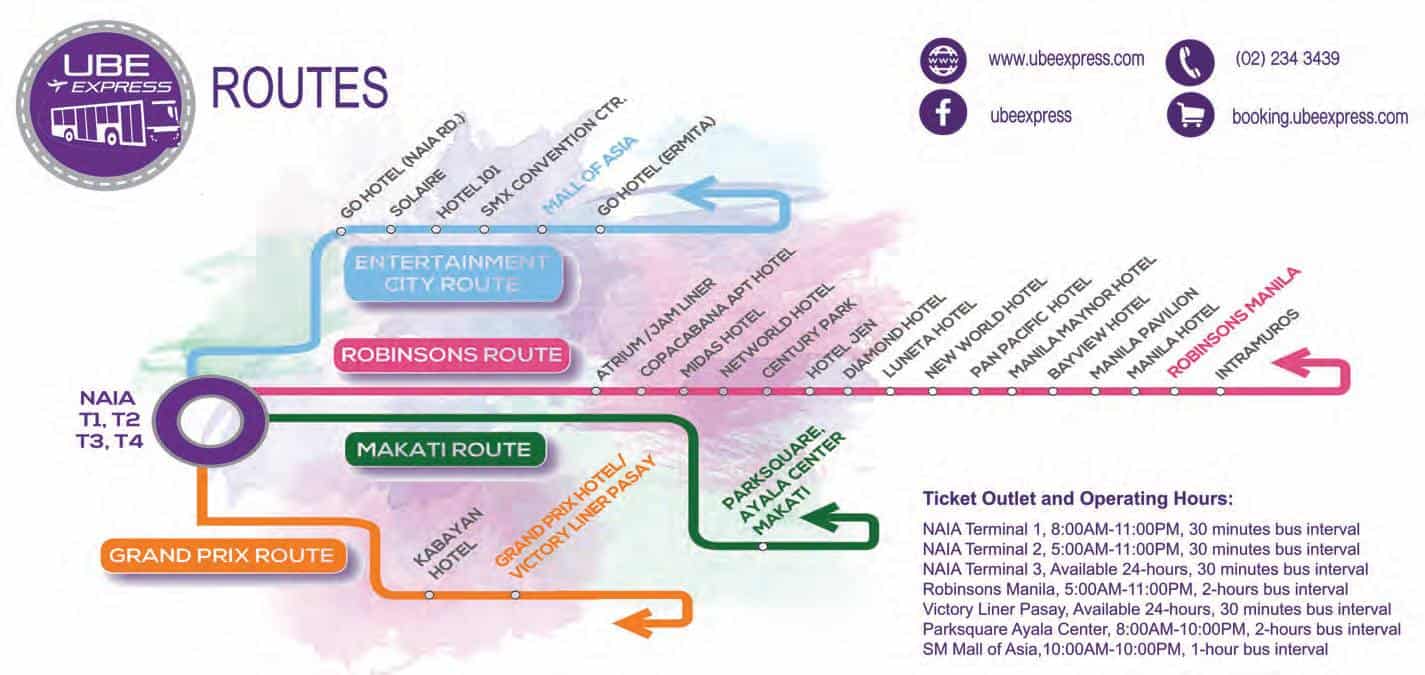 Operating Hours:
NAIA Terminal 1: 8am-11pm, 30 mins interval
NAIA Terminal 2: 5am-11pm, 30 mins interval
NAIA Terminal 3, available 24 hours, 30 mins interval
The fare is fixed at P150 ($3).
If you're headed to Clark, ride the Genesis P2P Bus. Fare: P350. More info about that here: Manila-Clark P2P Bus Schedule
By Grab
NAIA has allowed Grab vehicles to pick up passengers within the airport vicinity. If you're a group or your hotel/destination is not anywhere close to any P2P stop, this is a good option. This has been a reliable transportation option for many travelers and locals alike. Although there's still price surge every now and then, these apps are generally safe and convenient.
Without the price surge/traffic (early morning or around noon), expect to pay between P130 and P150 if your destination is in Makati or Mandaluyong. But if there is surge, it should be around P250, unless the traffic is on a standstill, which can push the price even higher.
By Taxi
There are three types of taxis operating around the airport:
Airport Taxi. These are the yellow cabs that you'll see immediately after exiting any of the terminals. Hard to miss. These are a bit pricier than the regular white cabs, but generally in better condition. Flag-down rate is P70, plus P4 every 300 meters. If your hotel is in Makati, the could would probably be P200-300 ($4-6). If you're going much farther, say Quezon City, it will set you back around P450 ($9).
Regular Taxi. The white ones. Flag-down rate: P40, plus P3.50 every 300m and every 2-minute waiting time. Many of the taxi units roaming Manila have seen better days, and drivers do not have a sterling reputation. Because of the traffic conditions, many cab drivers would try to ask for more pesos on top of the meter.
Fixed Rate Taxi (Coupon Taxi). I haven't tried this because every time I consider this, I get enraged at the prices. Maybe there are situations wherein it makes sense but I don't know yet, so let's pretend this isn't even an option.
---
HOW TO GET AROUND MANILA
Taking public transportation within Metro Manila is unpredictable, to say the least. For first-timers, commuting requires a great deal of planning.  You have plenty of options — MRT, LRT, cab, bus, jeepney — but none of them guarantee a hassle-free journey. Manila has so much to offer to tourists, but the problem is getting from one destination to another. The simple truth is, Manila's transportation system is highly disorganized. Except for outbound buses, none of these options work around a fixed, reliable schedule.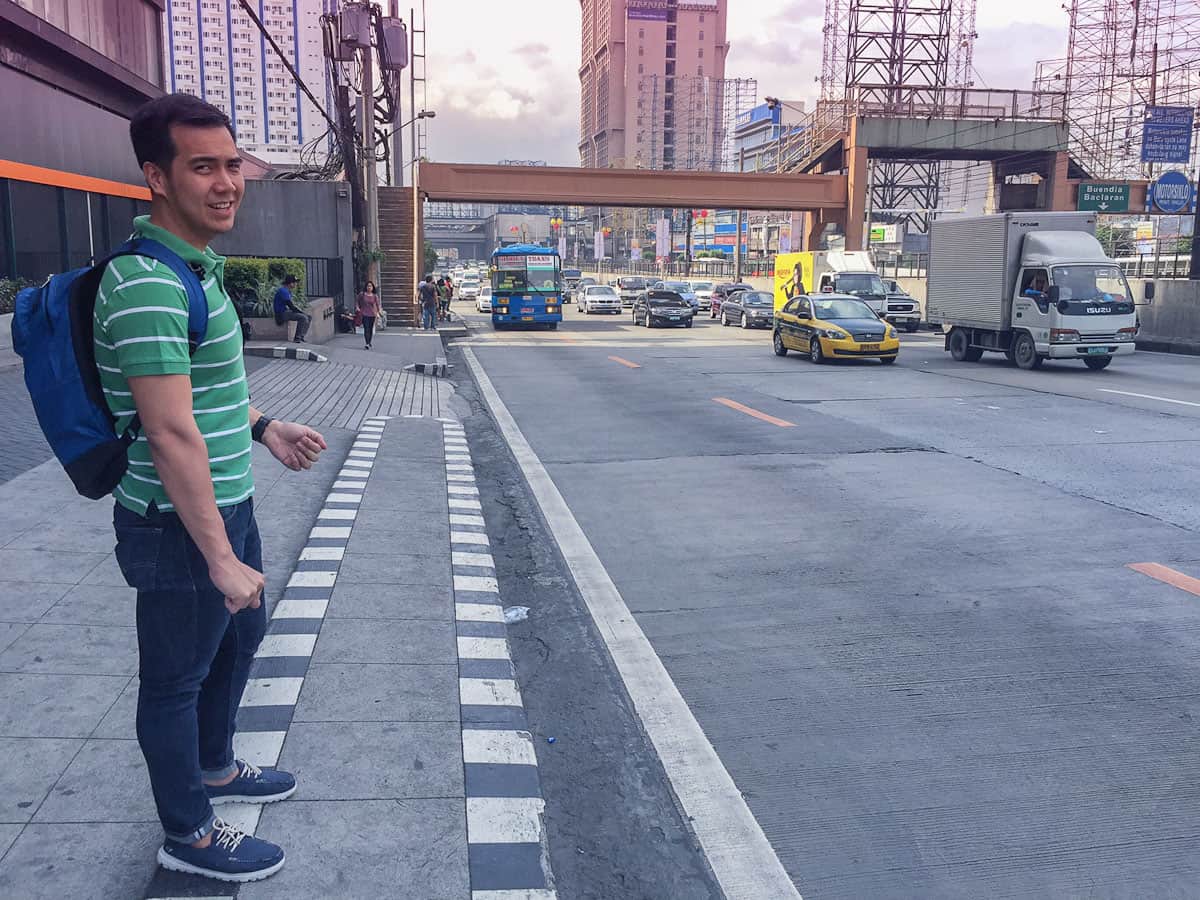 Here's the thing, if it's your first time in Manila and you're spending only a few days, taking public transportation might not be a good idea. It's complicated and it might eat up much of your time and derail your plans. If you're on tight schedule or you're a group of two or more, the most comfortable and convenient options are commuter apps like Uber and Grab. Locals have relied on these two apps too.
But if you insist on taking public transpo, I previously wrote a guide to that here:
✅ GETTING AROUND MANILA BY PUBLIC TRANSPORTATION
---
PLACES TO VISIT IN MANILA
Here are some of the tourist spots around Metro Manila that are worth your time. Many of these can be explored on your own so I provided links to DIY guides. But if you want to join group tours instead, I also added links to Klook tours.
If you have a local friend who is very familiar with the history of these sites, the most cost-efficient way is to have them tag along and do the tour on your own. But if you don't, joining tours is great too. Either way, I highly recommend that you have someone explaining to you the background and significance of each attraction so you won't be just looking at buildings that mean nothing to you. Local insight could make all the difference.
Intramuros
If Manila had a soul, you'd find it hiding inside any ancient structure in Intramuros. The historic core of the capital, it was built in 1571, making it the oldest district in the city. It has survived waves of foreign invasions, a world war, and even booming, unrelenting threats of overdevelopment. But it continues to stand silently amidst the roaring metropolis outside its fortified walls.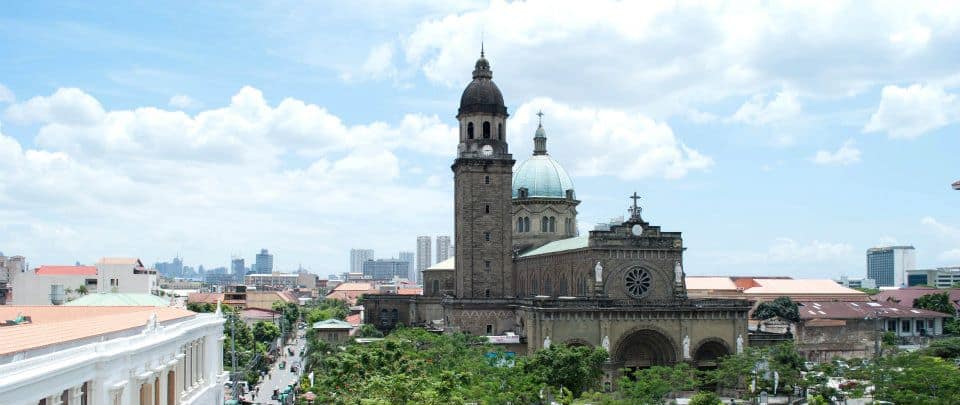 You can explore Intramuros on your own, but if you want to appreciate it better, it's best to join a guided tour. Klook has two Intramuros offers: a walking tour and a bamboo bicycle tour.
🚶🏻‍♀️JOIN A WALKING TOUR HERE!
🚴‍♀️ BOOK A BAMBIKE TOUR HERE!
---
Binondo (Manila Chinatown)
Almost every major city in the world has a Chinatown. But the one in Binondo is worth a visit for two reasons. First, it is the first Chinatown in the world. It was established in 1594 by Governor Luis Perez Dasmarinas for Chinese settlers who were converted into Catholicism. Second, unlike many Chinatowns which became more of a tourist attraction, Binondo is as real as it gets. You'll see Filipino-Chinese continue to live and work here, with all the joys, the sounds, and the dirt of a typical third-world district.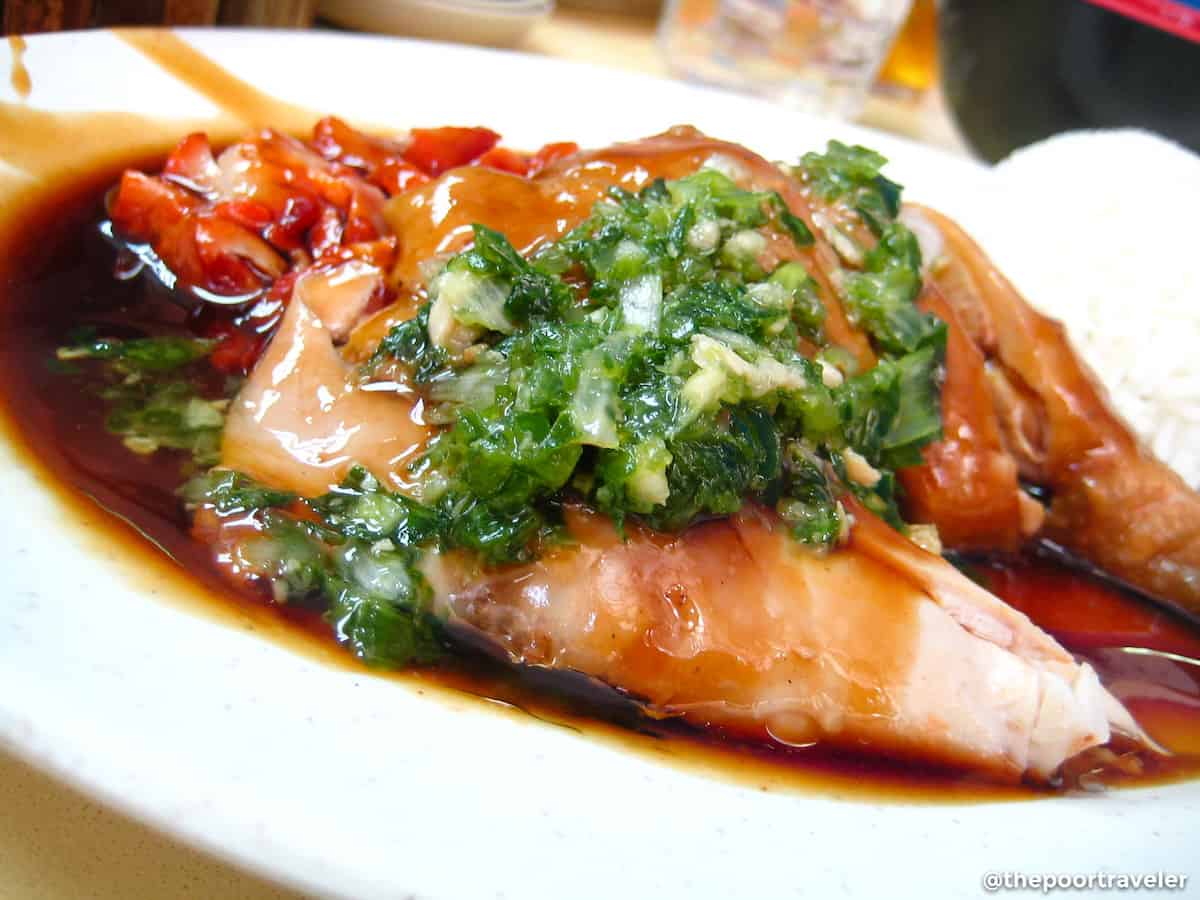 But one thing that most local tourists come here over and over again for is the food. Binondo is a giant food court. A walk along its streets isn't complete without filling your face with authentic Filipino-Chinese dishes.
✅ RESERVE A SLOT HERE!
---
Ayala Museum
Metro Manila has numerous private museums, but Ayala Museum is my favorite because of its GOLD. Established in 1967, the museum has been cradling important cultural and historical artifacts that will change how you look at Philippine societies in the past. Aside from countless pieces of art, its most valuable collection is the "Gold of Ancestors" exhibit, with over a thousand gold artifacts on display, an undeniable proof of our forefathers' highly sophisticated way of life that burgeoned and flourished in the 16th century, even before the Spanish era.

Opening Hours: Tuesdays to Sundays from 9 am to 6pm
Entrance Fee: P425 (Full access)
---
Poblacion, Makati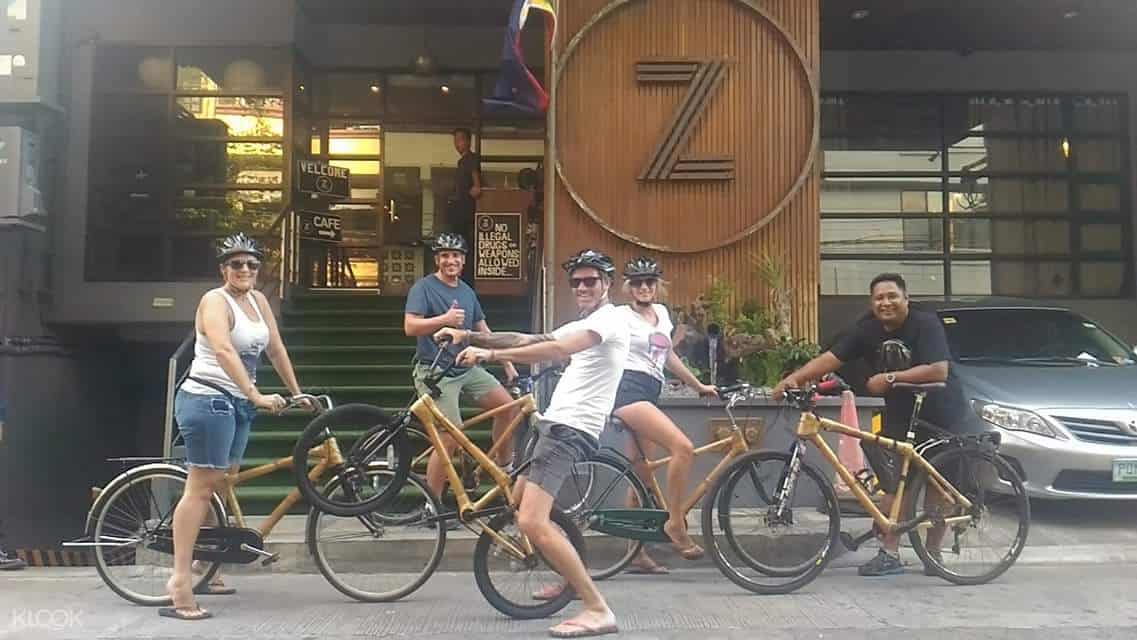 Makati's Poblacion area has become the "place to be" for both tourists and locals over the past few years. It has rows of bars and restaurants that young locals frequent. It has also seen budget-friendly lodging options sprout along its streets, nurturing a backpacking culture.
In the daytime, you can explore Brgy. Poblacion and stop at the following:
Sts. Peter and Paul Church
La Casitas Mercedes, a heritage home
Pasig River Park
Salcedo Market (Saturday only)
Legazpi Market (Sunday only)
---
Bonifacio Global City (BGC)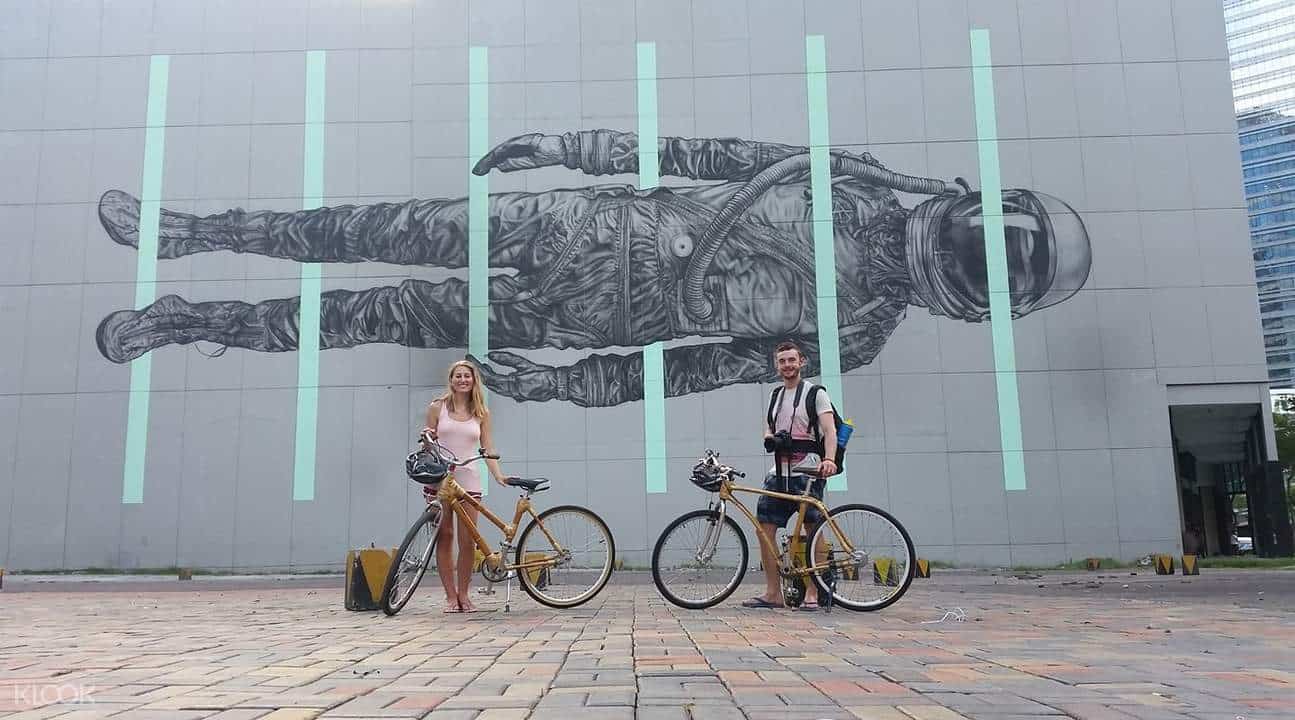 Home to many corporate offices and high-end restaurants and shops, Bonifacio Global City in Taguig is Manila's premier business and shopping district. But it's also hip and trendy. Put on your most comfortable footwear and find 17 of the attention-grabbing works of art like wall murals and installations.
How to Get There: From EDSA Ayala, ride a bus to BGC. You can also ride a jeep from EDSA-Guadalupe. BGC is also accessible from C5.
---
Malacañang Palace
Malacañang is the official residence of the President of the Philippines, but some parts of it are open to visitors. This guided walking tour will take you around this historic house of power and narrate the stories (and scandals) of those who lived in it. Then, you will be taken to the other parts of Brgy. San Miguel (where Malacanang is located) including San Rafael Street and Legarda Mansion, one of the first art deco houses in Manila, for a merienda.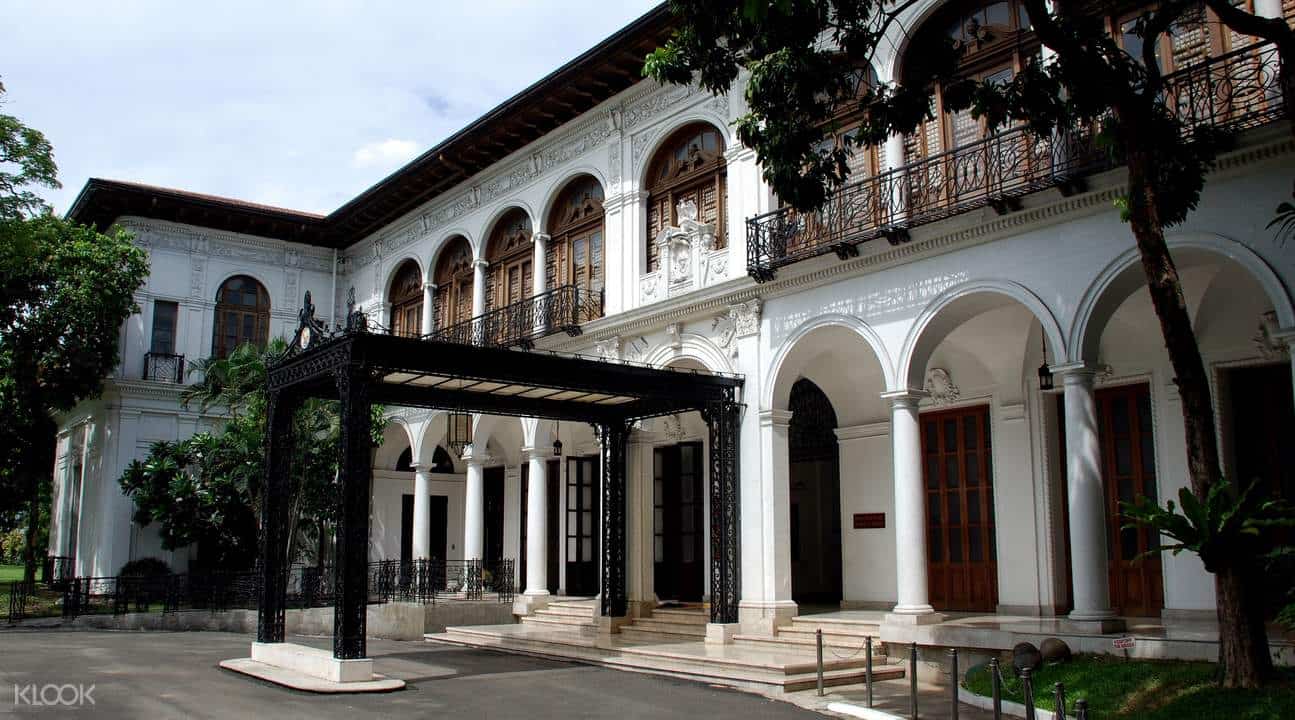 Important! If you're booking this tour, you need to reply to the confirmation email with a copy of your passport and other details.
✅ RESERVE A SLOT HERE!
---
UP Diliman
The University of the Philippines-Diliman is not just an academic institution but a completely different world, sheltered from the deafening noise and the busy jolt of the rest of the city. Take a jog and see the many old buildings that incubate some of the best young minds, coming from different parts of the country.
Watch a student film at Cine Adarna. Step into the Vargas Museum. Check out Maginhawa Street, a food-lover's paradise dotted with countless restaurants that offer a variety of cuisines — from streetfood (balut, isaw, and kwek-kwek) to home-cooked meals to gourmet treats.
---
National Museum Complex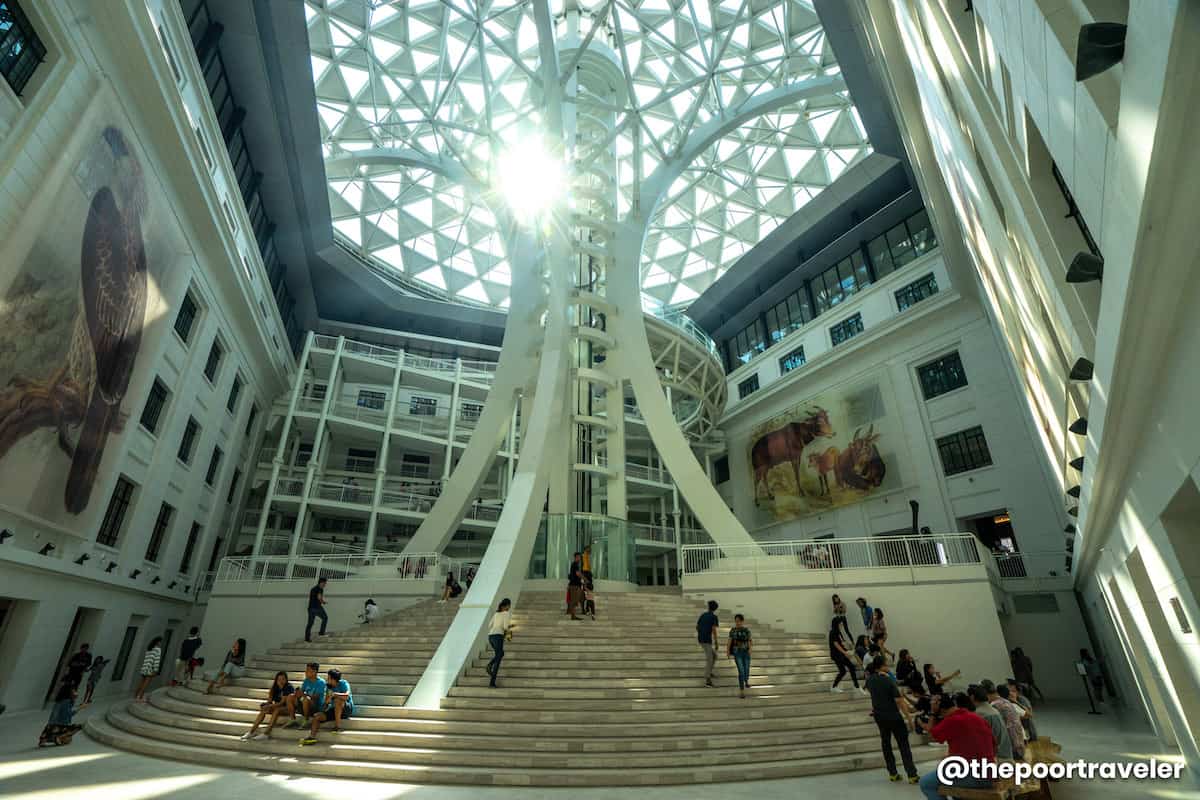 The National Museum complex is composed of four separate buildings adorning Rizal Park:
National Museum of Anthropology
The most celebrated piece inside the National Museum of Fine Arts is Juan Luna's Spoliarium, a painting that depicts the bodies of gladiators being pulled away while onlookers watch. The artwork won a gold medal at the Exposición Nacional de Bellas Artes in 1884 in Madrid, Spain.
Museum Entrance: FREE
Opening Hours: Tuesdays-Sundays, 10am-5pm
---
Other Manila Tourist Spots
Greenhills Shopping Center. For cheap finds.
Salcedo Saturday Market, Makati. A community market featuring a wide range of products including artisanal treats. Open every Saturday 7am-2pm.
Legazpi Sunday Market, Makati. Open every Sunday 7:30am-2pm.
Mind Museum, BGC, Taguig. See science come to life! Great for kids! Get Discounted Tickets Here
---
DAY TOURS FROM MANILA
Oh there are lots! Metro Manila is surrounded by provinces blessed with natural wonders. Here are just some of them.
We're providing links to more info on how to visit the site yourself (DIY) and to a Klook page, where you can join a guided tour. Guided tours include hotel pickup and drop-off too.
Mt. Pinatubo Hike
Ride a 4×4 jeep and trek to the crater of Mt. Pinatubo! It's a long way but the view is definitely worth the time and effort. See the rim of the crater slope up from a lakeful of rainwater, accumulated over the years!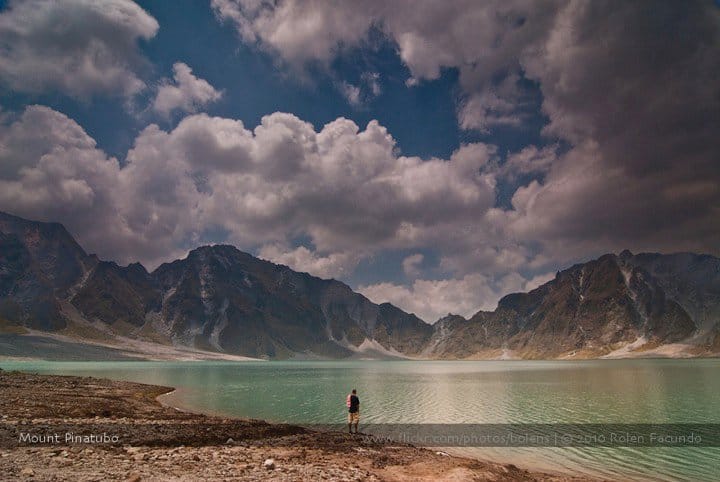 ✅ RESERVE A SLOT HERE!
---
Corregidor Island
The historic island of Corregidor is just an hour ferry ride away from Manila. Strategically located at the mouth of Manila Bay, it is the biggest of the heavily fortified islands that make up the harbor defenses of the capital. It played a pivotal role during the Pacific War, with its fall signaling Japanese victory and the start of their occupation of the Philippines (1942-45).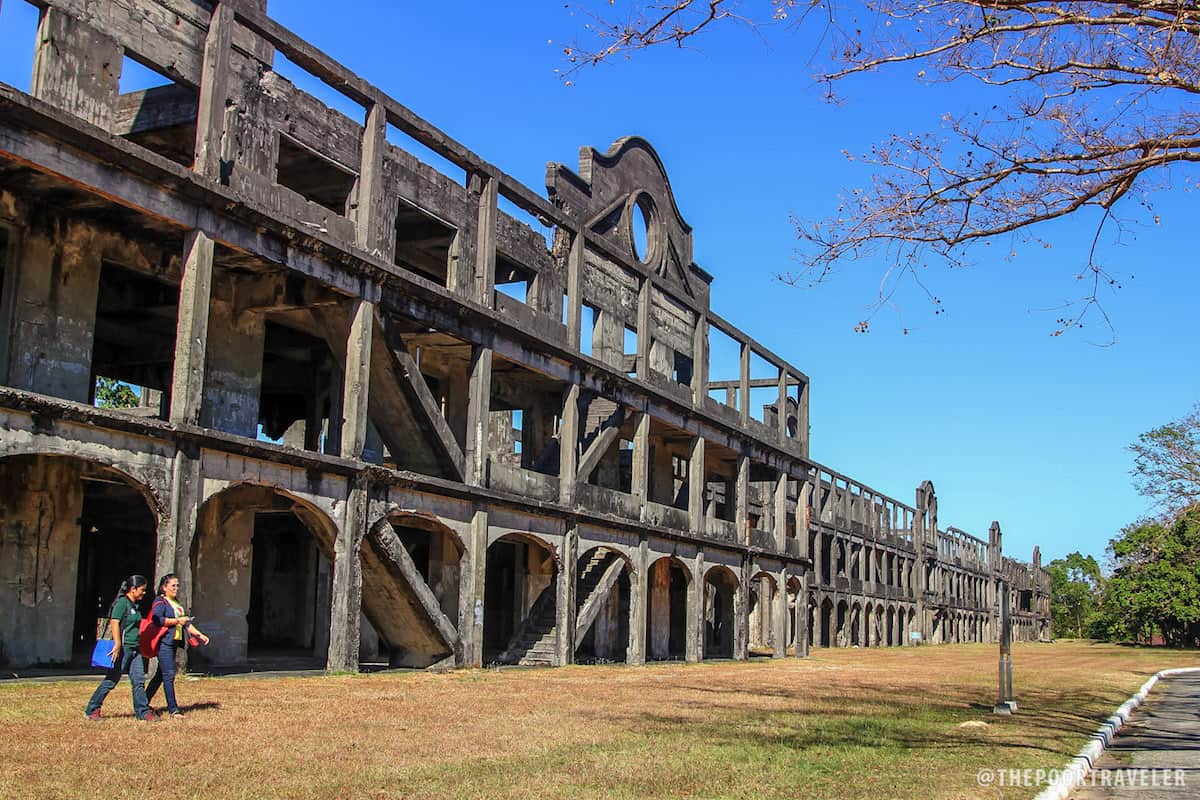 More info here: Corregidor Day Tour
---
Anilao Dive Sites (Batangas)
Anilao is the closest dive site to Manila and is regarded by many as the birthplace of scuba diving in the Philippines. It has become an ideal destination for divers, especially to beginners. A research done in the surrounding waters in 2011 alone came back with the discovery of over 300 new species!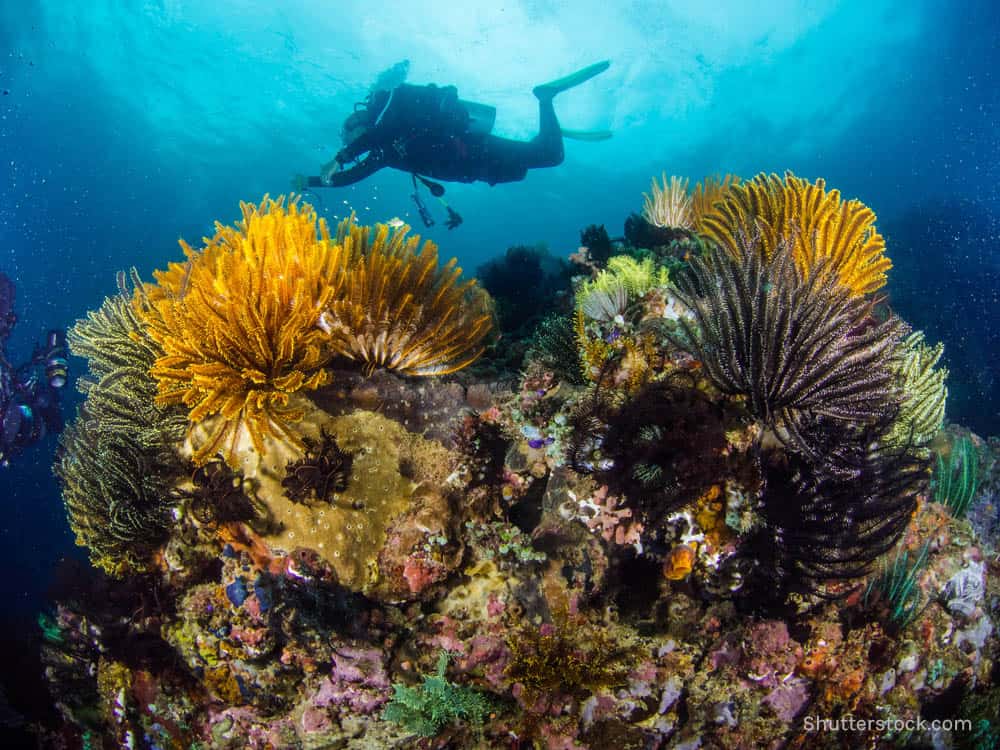 More Info: Anilao DIY Travel Guide
---
Other Day Trip Destinations Near Manila
The following are other destinations you can visit on a day tour from Manila. Everything except Anawangin Cove and Nagsasa Cove can be explored for less than P1000 ($20).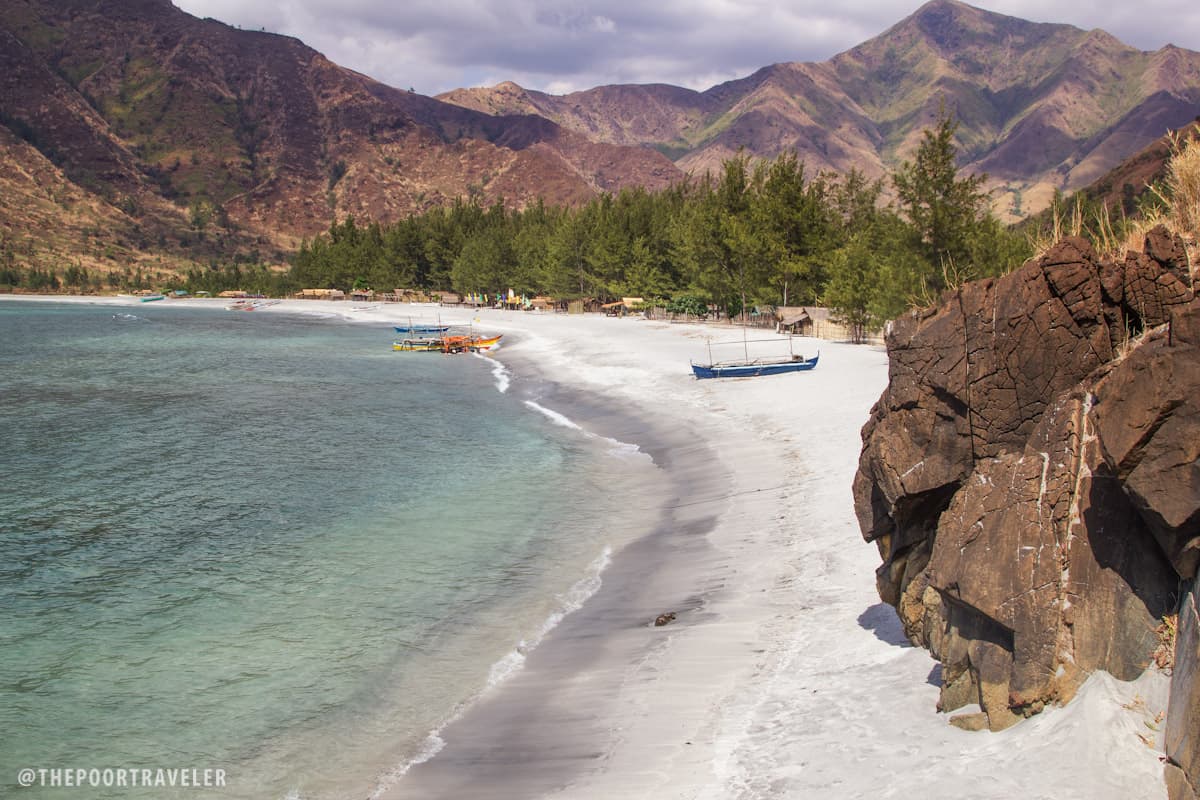 Anawangin Cove and Nagsasa Cove, Zambales. DIY Travel Guide here.
Taal Heritage Town, Batangas
Pililla Wind Farm and Pinto Art Museum, Rizal.
Mt. Daraitan and Tinipak River, Rizal
Malabrigo Beach, Batangas
Masasa Beach, Batangas. DIY Travel Guide here.
Hulugan Falls, Laguna. DIY Travel Guide here.
Magdapio Falls, Laguna.
Tagaytay City
For more info on how to reach these places by public transportation and the breakdown of expenses, read this post: Day Tours from Manila
---
WHERE TO EAT FILIPINO FOOD IN MANILA
To follow! We'll be creating a separate post for this soon! So stay tuned.
---
SAMPLE MANILA ITINERARY
Below is a sample 3-day 2-night Manila itinerary. This assumes the following:
You are a group of two, sleeping in a bunk bed in a dorm room at a hostel in Makati. Let's say, you're staying at Z Hostel for P713/night. Free breakfast is included in the cost.
You will be splitting transportation costs. For this itinerary, you're using Uber for comfort and to maximize your short stay.
Your food allowance is P200-P250 per every lunch or dinner. P250 has a big allowance, to be honest, but better overestimate than under.
Airfare is not included.
Just make the necessary adjustments to match your needs and preferences.
Day 1: AYALA MUSEUM, MAKATI
10:00am – Arrival at NAIA
11:00am – Uber to Hostel in Makati, P125 (P250/2 pax)
11:40am – Hostel check-in
12:30pm – Uber to Ayala Museum, P60 (P120/2pax)
01:10pm – Lunch, P250
02:30pm – Ayala Museum, P425
05:30pm – Explore Greenbelt complex
08:00pm – Uber to A Venue Night Market, P150 (P300/2pax)
08:30pm – Dinner at A Venue Night Market, Budget: P250
10:30pm – Walk back to hostel
Day 2: BINONDO + INTRAMUROS TOUR
07:00am – Quick breakfast
07:30am – Uber to Binondo, P125 (P250/2pax)
08:50am – DIY Binondo Food Tour, Budget: P800
02:00pm – Walk to Fort Santiago
03:30pm – Intramuros Tour, P1300
06:30pm – End Intramuros Tour
07:00pm – Dinner in Intramuros, P250
10:30pm – Uber to hostel, P125 (P250/2pax)
Day 3, OPTION A: NATIONAL MUSEUM
07:00am – Wake up, breakfast
08:00am – Early hotel check out, leave bags
09:00am – Uber to National Museum, P125 (P250)
10:00am – National Museum, FREE
01:00pm – Lunch, P200
02:00pm – Uber to hostel, P100 (P200/2pax)
03:00pm – Pick up bags at hotel
03:30pm – Uber to airport, P100 (P200/2pax)
04:30pm – Arrival at airport
07:30pm – Flight out
Day 3, OPTION B: MALACANANG PALACE
07:00am – Quick breakfast
07:30am – Early hotel check out, leave bags
07:50am – Uber to Legarda Mansion, P125 (P250)
08:50am – San Miguel + Malacanang Tour, P1380
11:30am – End Tour
12:00nn – Lunch, P200
02:00pm – Uber to hostel, P100 (P200/2pax)
03:00pm – Pick up bags at hotel
03:30pm – Uber to airport, P100 (P200/2pax)
04:30pm – Arrival at airport
07:30pm – Flight out
If you're staying in a Z Hostel dorm, this itinerary will cost you the following:
Option A (with National Museum): P5900
Option B (with Malacanang): P7500
You can still bring down the cost by taking a jeepney to get to the attractions instead of Uber. It will save you as much as P700! It's quite the experience too.
The biggest chunk of the budget for this itinerary also goes to the Carlos Celdran Tour of Intramuros. If you're traveling on a shoestring, you can skip the tour and walk around the site on your own. I've done both the guided tour and DIY, and the guided tour will make the experience exponentially better. It will make you understand not just Intramuros but Manila as a whole.
If you have more days, consider going on a day trip to a nearby province. If you're a history buff or you want to learn more about the significance of Manila, pick a tour to the Corregidor Island. It's technically not part of Manila, but it is the fortress island that protects it.
If you're up for an adventure and you want to see the immense power of nature, choose the Mt. Pinatubo Trek.
Update: We are deeply saddened to update that Carlos Celdran passed away. He was a great guy who had overflowing love for Manila. He will be missed. This tour is no longer available.
---
OTHER TIPS FOR THE POOR TRAVELER
Tipping is not mandatory in Manila. If dining at restaurants, check if your receipt has a service charge covered. Otherwise, leave around 10% of the bill at upscale restos if you enjoyed the service. In more budget places, I usually just leave P20-P100.
Wear light, breathable clothes. Manila's climate can be unforgiving especially in the summer when temperatures can reach up to 34C (93F). Make sure you're clad in something made of light, breathable material as your day can easily get hot and sweaty. If you're planning on entering churches, dress modestly especially during mass.
Wear sunscreen. Because the sun. :P
Avoid rush hours. If your route uses a major thoroughfare like EDSA, commuting during rush hours is not a good idea. These hours are from 7am-10am and 5pm-9pm, when students and workers go to work and school and come home. No, not even the MRT can save you from this. All train cars are so packed this time. As a rule of thumb, either be an early bird or go out at around noon. Lunch time is usually a great time to take public transportation. The sun may be a little too much, but there really isn't much traffic within this period.
If rain pours heavily, don't go out. Manila is soaked in floodwater at least once a year, and it's frustrating how this is still not addressed appropriately up to now. But all rants aside, citizens have learned to live with it. (Sucks, I know! Ugh, ranting again.) Here's the bottomline, if it's been raining heavily all day, chances are that the traffic has built up. Ergo, not a great time to hit the road. Of course, there are exceptions. But to be on the safe (and dry) side, wait it out.
Learn the art of killing time. If the rush hour or the heavy rain catch you on the road, wait it out. There's a lot to do in Manila, anyway. Go malling, watch a movie, or kill time at a cafe until the main roads stop behaving like a massive parking lot.
---
FREQUENTLY ASKED QUESTIONS
Is Manila safe for tourists?
YES, Manila is generally safe. Like most cities, there are shady places that you should avoid, but these are not touristy areas. Petty, non-violent crimes like pickpocketing and snatching can happen in some districts if you're not careful, so make sure you keep an eye on your belongings and avoid bringing out your valuables (especially mobile phones) unless necessary.
Poverty is real and obvious in Manila. Don't be surprised if you get approached by street children or beggars. They're not dangerous, but they can be persistent.
Your bigger concern is the heat. Manila can get really hot and humid especially in summer months. Speaking of summer months…
---
When is the best time to visit Manila?
December to May, the driest months. The last thing you want to happen during your stay in Manila is a heavy downpour, so this period is ideal. December to February is the most comfortable because the temperature isn't that high, and you get to see how locals celebrate the holidays. March to May is widely considered as the Philippine summer, and the weather can be hot and humid.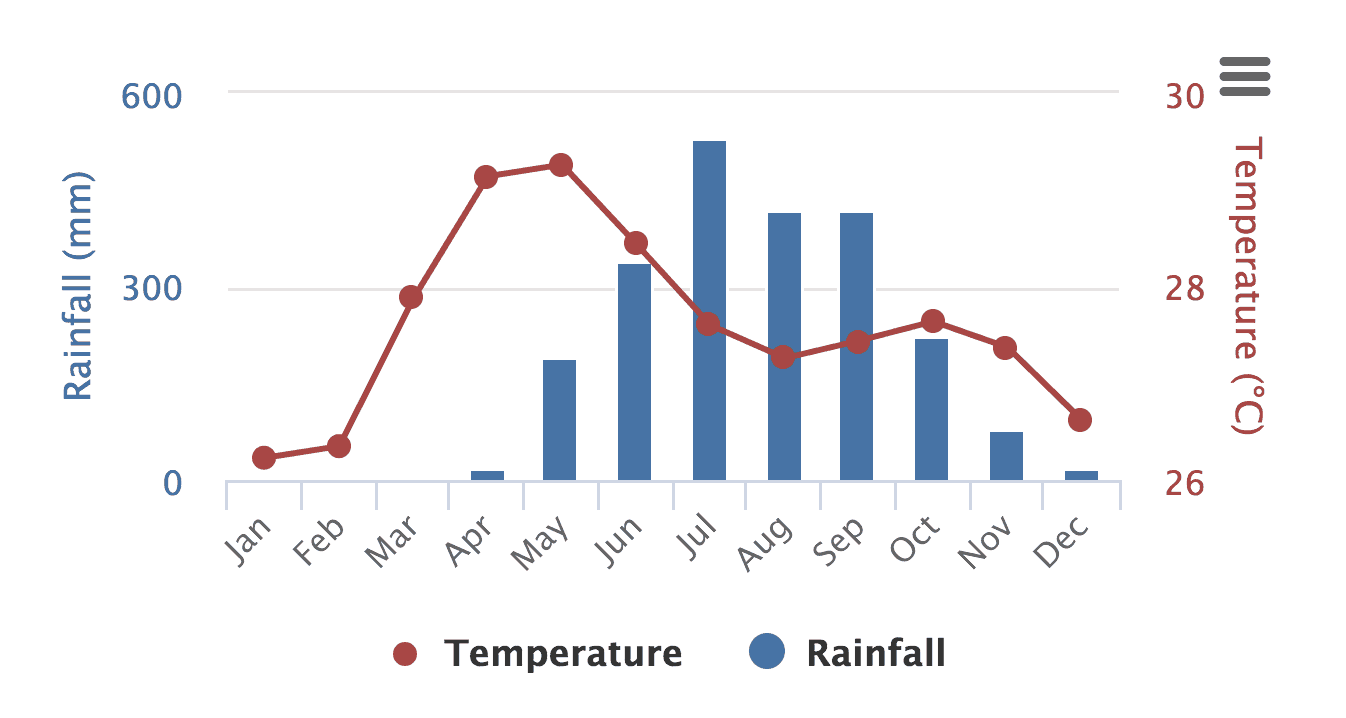 As a predominantly Catholic nation, Filipinos take their Christmas traditions seriously. The Christmas season in the Philippines begins on September 1 and ends at the Epiphany, the Feast of The Three Kings, on January 6. The Lent is also widely observed. Know that the week before Christmas and Easter can get you stranded in traffic for hours because it's when residents leave the city to visit family in the provinces. But on the actual holidays, the city is virtually empty, and many establishments close early if they even open at all.
June to November is the wet season. Generally, the showers are mild and tolerable, so you might still give it a shot. But every now and then, a typhoon hits, which can cause flooding and worsen the traffic situation.
---
Where to get pesos or exchange money in Manila?
Countless ATMs everywhere; you can simply withdraw cash instead of exchanging currencies.
If you must exchange currencies, the most reputable money changers are Sanry's and Czarina. You can also exchange at any major bank, but you will need to present documents (passport, etc.).
---
What is the electrical plug used in Manila?
Socket Type A. 220V, 60Hz.
Plugs have two flat pins. Type B is sometimes used but not that common.

---
Updated: 2️⃣0️⃣2️⃣0️⃣ • 3️⃣ • 8️⃣