If you're an avid online shopper, you're probably a fan of scoring discounts too! These days, online shopping platforms have promos every so often. But even if there's no ongoing sale, there are usually vouchers you can use. These vouchers are sometimes from specific stores or from the shopping platform itself.
While some vouchers apply automatically, there are voucher codes that you have to input manually. There are also vouchers that are conditional. Some require a minimum amount and some can be used when using a specific payment only.
Whatever type of voucher it is, it is always nice to get a discount and save some money when purchasing something. And in this post, we'll show you how to use vouchers when checking out your items from Shopee.
WHAT'S COVERED IN THIS GUIDE?
1. Click PLATFORM VOUCHER.
On your Shopping cart, before checking out, click Platform Voucher. It is at the bottom of the screen, before the check out button.
2. Enter the voucher code or select one.
If you got a voucher code from the store or from online promotions of Shopee, you can enter the code and click Apply. You can also choose a voucher from the list of vouchers available.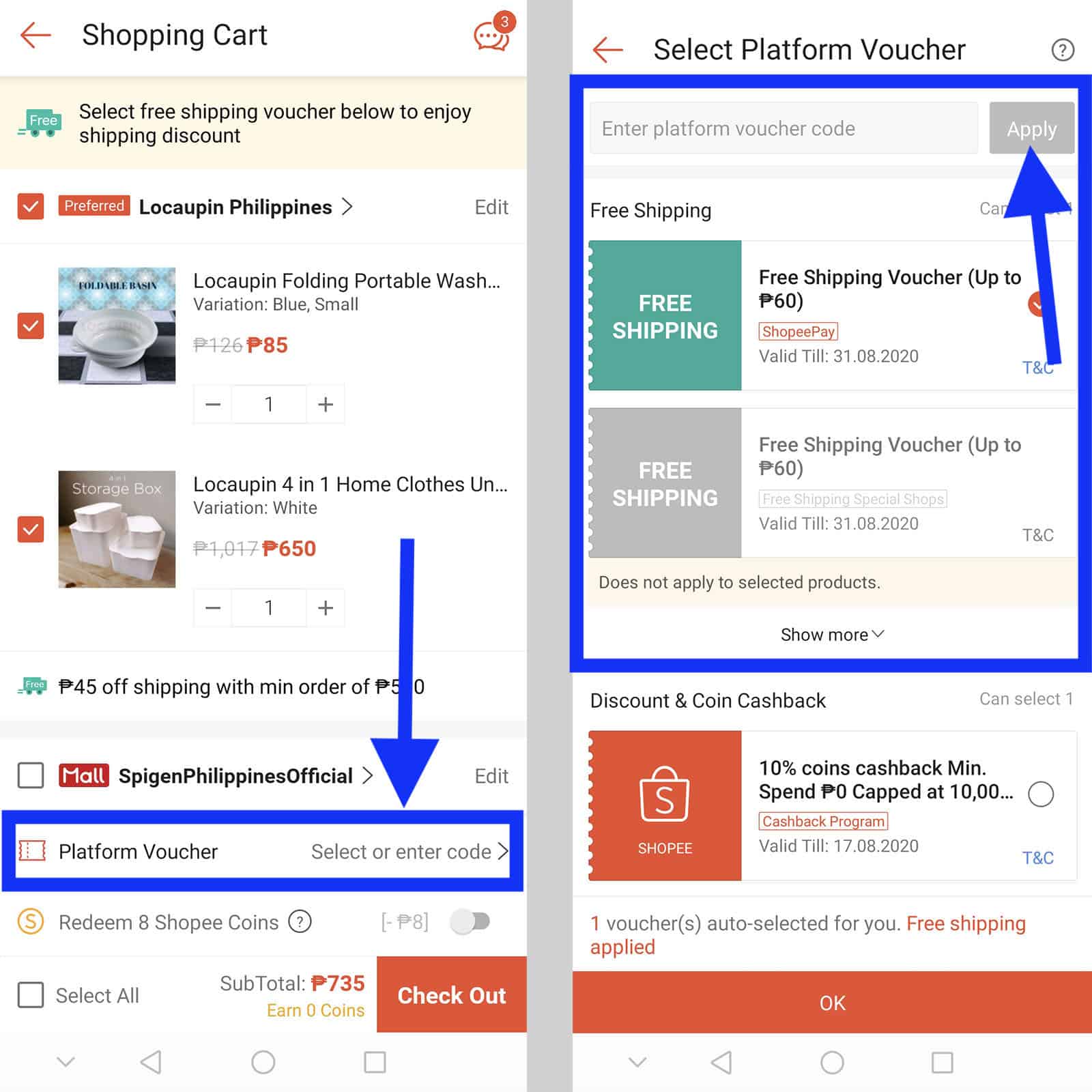 3. Tap CHECK OUT.
You'll know that the voucher has been applied when you see the highlighted notification.
Once you've entered or selected a voucher, you can proceed with your purchase by tapping the Check Out button.
4. Click PLACE ORDER.
You may check if the voucher was applied before continuing your purchase. It should appear on the payment computation. If everything is in order, click Place Order to proceed.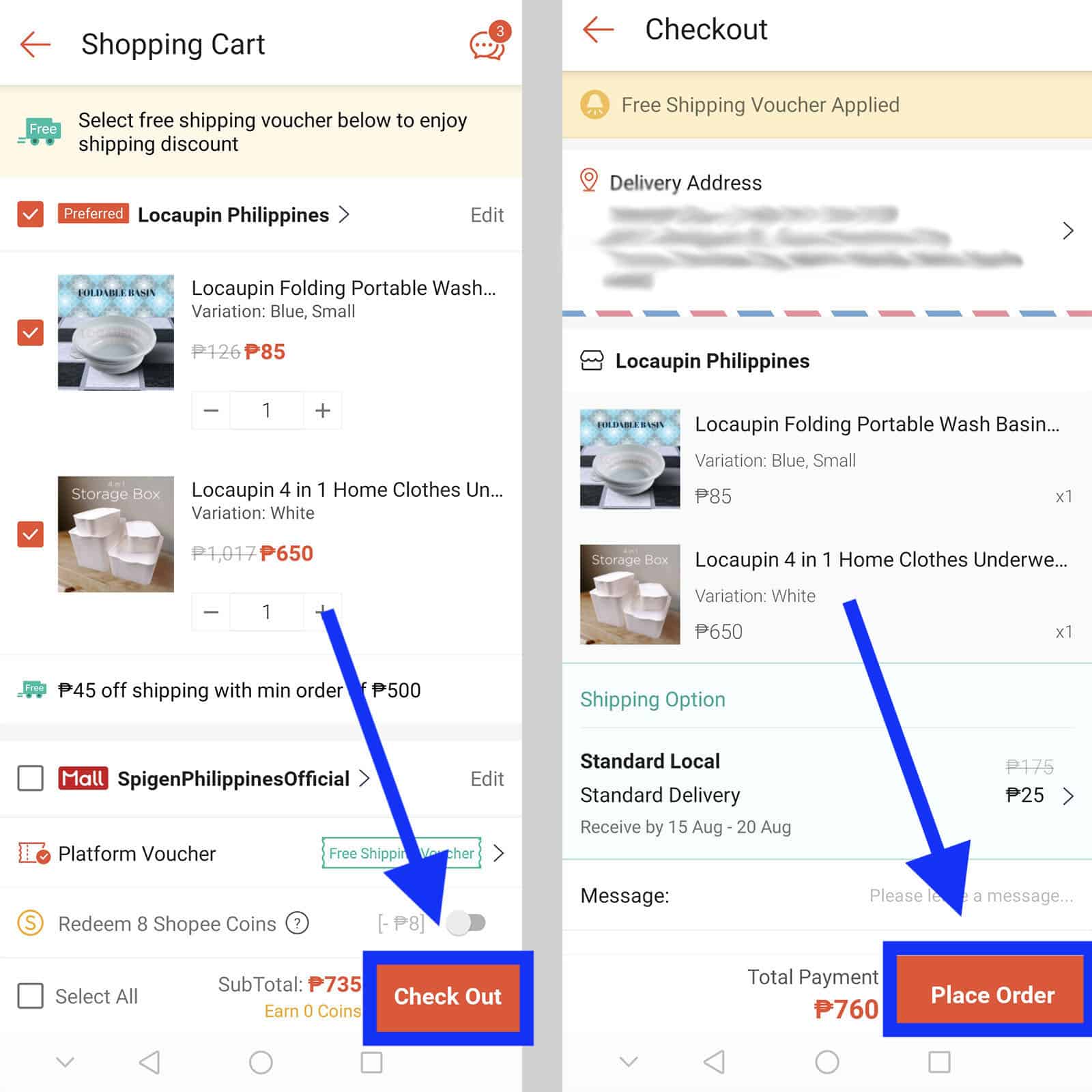 Note: If a voucher is valid for a specific mode of payment only like ShopeePay, make sure you select ShopeePay as your payment method and that you have enough money on your account to pay for your purchase for the voucher to be applied.
---
2020 • 9 • 14