We have made four European tours so far, two of them lasted 2 months. Hence, we receive tons of questions about getting a Schengen Visa. It's quite expected. Europe is a dream destination for many, and the Schengen Visa is probably the most complicated visa there is. In this article, we'll try to answer the questions we have been asked the most as adequately as we can.
However, bear in mind that we are writing based only on our own experiences and some contributions from our readers. The goal is to help other applicants have a better picture of the process. But we strongly encourage you to still contact the embassies for more updated info.
Anyway, it's gonna be a lengthy post, so let's begin.
WHAT'S COVERED IN THIS GUIDE?
What is a Schengen Visa?
The Schengen Visa is a travel document that allows the holder to enter any of the 26 states that are part of the Schengen agreement. Think of it as an almost all-access pass to many countries in Europe, eliminating the immigration borders within the Schengen zone and the hassle of having to apply for a visa for each individual country.
---
What are the Schengen countries?
Here they are, all 26 of 'em.
Austria
Belgium
Czech Republic
Denmark
Estonia
Finland
France
Germany
Greece
Hungary
Iceland
Italy
Latvia
Liechtenstein
Lithuania
Luxembourg
Malta
Netherlands
Norway
Poland
Portugal
Slovakia
Slovenia
Spain
Sweden
Switzerland
---
Which embassy should I lodge my visa application?
It will depend on the purpose of your trip or your overall European itinerary. The rule is:
If you're visiting just ONE country, apply at the embassy of that country.
If you're visiting multiple countries, apply at the embassy where you will be staying the longest. For example, if you plan to spend 3 days in the Netherlands, 3 days in Italy, and 5 days in France, apply at the French Embassy.
However, some countries have additional rules. It is best to double check with the Embassy to be absolutely sure.
---
What if I'm spending equal number of days in different countries?
I'll just copy-paste what the Dutch Embassy has to say about this:
"If you will be staying an equal length of time in more than one Schengen country and cannot designate one of these countries as the country of your main destination, you must apply for your visa at the mission of the first Schengen country you intend to enter."
This means if you're spending 3 days in Germany first, then 3 days in Italy and 3 days in France, you should apply at the German Embassy.
---
What are the requirements?
Schengen embassies usually ask for almost the same requirements. But there are some variations.
Here are the documents that are in common to all of them:
Valid Passport
Accomplished Application Form
Recent Photo
Proof of Available Accommodations (Hotel booking if no inviter, or invitation letter + citizenship/residency documents of contact abroad if invited)
Photocopy of Passport stamps and visas
Proof of Employment (ITR, Certificate of Employment for employees, and business registration documents and permits for self-employed)
Proof of Financial Means (bank statements, bank certificates, land titles, etc.)
Travel insurance covering the entire stay. Some require coverage for additional days.
Identity Documents
Complete Itinerary
Visa Fee
Some embassies add more to the list above, so make sure you check with the embassy that will process your application
For more details, here are the embassies that we have personally tried lodging our applications at.
---
What is the application process? What are the steps?
It varies from mission to mission. Some embassies, like the French and the Italian, employ a third party unit to handle most visa applications (VFS Global or VIA). Others take care of 'em in-house.
Here are the embassies I have personally tried:
I'll be updating this part of the post to include a link to the processes per country. (Please check back later.)
---
Do we need to book flights before applying for a visa?
NO. Don't book your flights yet. They only require flight reservations, not flight booking. Don't pay for your flights yet. (Unless you grabbed promo fares at a seat sale.) Some travel agencies can reserve flights (often for a fee).
We recommend Gazelle Travel and Tours, a DTI-registered DOT-accredited travel agency. You can get flight reservations, hotel reservations, and travel insurance from them online!
For the rates and more info, read: ✅ FLIGHT RESERVATIONS FOR VISA
---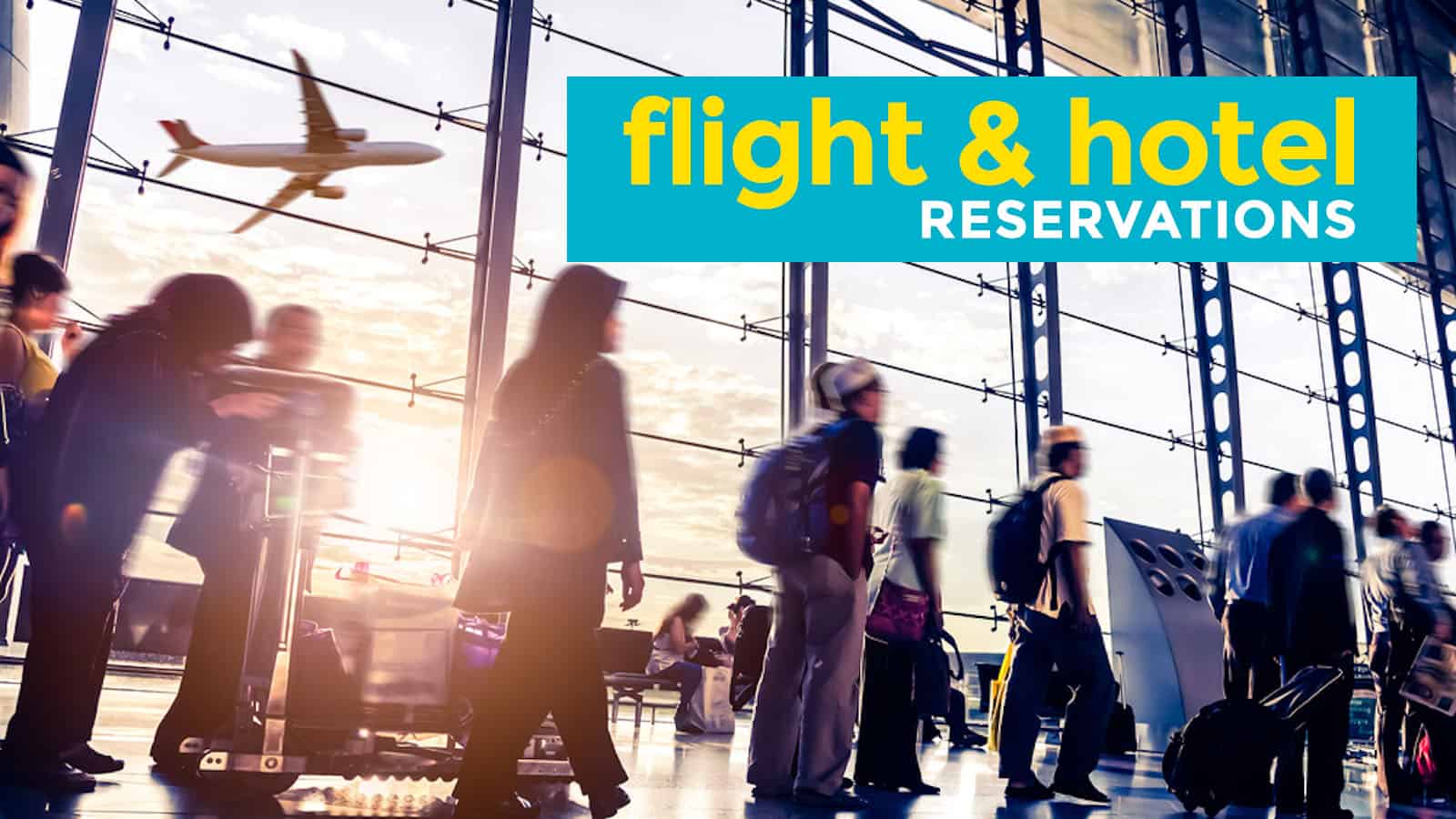 ---
Is travel insurance really necessary?
The short answer is YES.
The long answer is still YEEEEEEESSSSS.
Some embassies, like the Italian Embassy, requires an additional 15-day coverage on top of the travel period. Make sure you know these little rules when purchasing travel insurance.
---
Where to get travel insurance?
You can simply purchase travel insurance online. I have tried Pacific Cross and Standard Insurance, and had no problems.
You can book Standard Insurance with Gazelle Travel and Tours too! You can use the same form we made for Flight Reservations. Just tick TRAVEL INSURANCE in the checklist on the form.
✅ MORE INFO HERE: TRAVEL INSURANCE
---
Can I book hotels on my own?
Yep. You can book via third-party websites, but book hotels with FREE Cancellation policy so you won't be wasting money in case your visa gets denied.
---
What does a detailed itinerary look like?
schengen-visa-france-itinerary

---
Can I visit countries that are not in the itinerary I submitted?
Yes, you can, as long as it is within the Schengen Zone.
However, we encourage you to at least visit the country that granted you the visa.
---
Can I visit the UK using a Schengen Visa?
NO. The United Kingdom is not part of the Schengen Zone and does not honor the Schengen visa. They have their own visa policy.
If you want to visit the UK (England, Scotland, Wales, Northern Ireland and other British territories), you will need to secure a UK visa. You can find more info here: UK Visa.
---
Can I visit other countries in Europe that are outside the Schengen Zone using the Schengen visa?
Yes, there are some non-Schengen countries in Europe that accept a DOUBLE or MULTIPLE ENTRY Schengen visa. Not all countries, but some.
Countries like Albania, Andorra, Bosnia and Herzegovina, Croatia, Montenegro, Cyprus, Bulgaria, Romania, North Macedonia, Serbia and Kosovo allow entry to holders of a valid passport with a valid MULTIPLE ENTRY Schengen visa (provided that the visa has been used to enter a Schengen country before).
Note that each country has certain conditions including the length of stay.
---
What non-Schengen countries can I visit in Europe with a DOUBLE ENTRY Schengen visa?
A DOUBLE ENTRY Schengen Visa (two-entry) is also accepted by Croatia, Montenegro, Bulgaria, Romania, and Cyprus provided that the visa is valid and that it has been used once.
I have tried entering Croatia and Montenegro with a two-entry Schengen visa. Double entry is also specifically mentioned on their official websites.
The Foreign Affairs website of Serbia does not specifically mention DOUBLE ENTRY but I emailed them and they confirmed that Serbia allows double-entry Schengen visa.
Again, note that each country has certain conditions including the length of stay.
---
If my application is approved, do I have to stick to the itinerary I submitted?
Ideally, yes, but not really.
There are no checkpoints between countries within the Schengen Zone, there's no way for them to check. You can deviate from your original itinerary if you want. We made a number of changes to our itineraries on the two occasions we visited Europe.
But my only guidance is this: At your point of entry, know that you might be asked questions about your itinerary. At the very least, stay the longest in the country where you got your visa so you won't run into trouble. They have the right to refuse entry even if you already have a visa.
---
Is a cover letter required?
No. But I highly encourage you to provide one especially if there will be no interview. You can explain the purpose of your trip further. Here's a sample.
schengen-visa-france-letter

---
Are embassies really strict?
Yes, but some are more strict than others.
For example, in my travel circles, the Italian and Spanish Embassies are notorious for being extremely meticulous, while the Dutch and Austrian Embassies are known for being more forgiving and considerate.
---
Is there an interview?
Some embassies conduct a short interview, some don't. Usually, when a third party company (like VFS or VIA) is involved, there will no longer be an interview.
Here's what I know so far: Do the following embassies usually conduct an interview?
Austrian Embassy – NO
Czech Embassy – LIKELY
Danish Embassy – NO
French Embassy – NO
German Embassy – NOT ANYMORE
Greek Embassy (for Greece and Portugal) – LIKELY
Italian Embassy – NO
Norwegian Embassy – NO
Spanish Embassy – LIKELY
Again, that's usually. Some applicants will be called for an interview at the embassy when they need further clarifications. It really depends on many factors but mostly how strong your case is.
In many cases, even when there is no interview involved, personal appearance is sometimes required. It's best to check with the embassy to be sure.
If your embassy requires an interview or you are called for one, just answer their questions truthfully and confidently. Don't lie. Most of the time, they will know.
---
What are the usual questions they ask at the interview?
I asked my friends what were the questions thrown at them during the interview and here are the most common. True enough, when I applied for a Schengen Visa on two separate occasions, these were asked too.
What is the purpose of your trip?
How long is your trip?
How long will you stay in (country)?
What is your first stop?
What countries are you going to visit?
When will you leave?
When will you be back?
Will this be your first time in Europe?
What countries did you visit on your first trip to Europe and for what purpose?
Do you know anyone in (country)?
Do you know anyone in any other Schengen country?
Do you know anyone in the UK (United Kingdom)?
How are you related to them?
How did you meet?
With whom are you traveling?
How are you related to your companion?
What do you do for a living? (Expect a lot of follow up questions about your job.)
How long have you been with your company?
Does your company know you're taking this trip?
Do you own properties in the Philippines (home country)?
Based on experience, most of the questions were about three things:
the details of the trip, which means you must know your itinerary by heart
my connections to anyone in Europe. In my case, I had none. I have no relatives or close friends there.
my job and my rootedness in my home country. In both cases, they gravitated towards finding reasons for me to return to the Philippines.
Again, answer truthfully and confidently.
Note that these are just the common questions. They might still ask a lot of other questions relevant to your background and application.
---
How early should I apply for a Schengen visa?
You can apply up to 90 days (3 months) in advance. While most embassies process applications relatively fast, it is wise to give some time allowance just in case something doesn't go as planned (e.g. they ask for additional documents). I consider "a month before" too tight. Two months should give you enough time to secure a copy of all required documents and fix a problem should it arise.
---
How soon do they release the visa after receiving my application?
Depends on the embassy. If things go smoothly, the French Embassy releases visas after 5-7 days, the Greek Embassy 14 days. Most of the time, the wait is shorter. Sometimes, when they have doubts, it can take much longer.
For example, when I applied for a visa for my second Euro trip, the German Embassy took only 6 days. My partner Vins, who was applying for the first time and didn't submit an ITR, was asked to send more documents to prove his rootedness in the Philippines. He did submit the requested additional papers and finally got his visa after 3 weeks.
I have friends who waited for over A MONTH!
On the other hand, I have a friend who applied via the Austrian Embassy and got her visa after only 3 days.
So it really depends on the embassy AND your case.
---
How much money should I have in the bank to be approved?
No one really knows for sure what the minimum amount is. But remember this: You will be asked to submit flight and hotel reservations and a detailed day-to-day itinerary. So here's the rule of thumb. Add the cost of the flights you reserved and the cost of the accommodations and EUR 60 per day of your stay.
What's the EUR 60 per stay? Think of it as your pocket money. Embassies need to be assured that you can afford the trip. The French Embassy requires at least EUR120 per day if accommodations are not yet settled. But if accommodations are booked, some embassies require EUR 45 per day, some EUR50, some E55. To be on the safe side, use EUR60 per day.
Let's use this as example. Let's assume that your roundtrip flight costs EUR1000 and your total hotel stay costs EUR1200 and you're staying in Europe for 10 days. That's EUR60 X 10 days = EUR 600.
1000 (flights)
1200 (hotel)
600 (allowance)
EUR 2800 – TOTAL
Of course, that can't be the only amount in your account. You should have WAY MORE than that. You have to convince the embassy that you will still have a comfortable life to return to in the Philippines after the trip.
But my point is, don't apply for a 10-day visit with only EUR 1000 in your bank account.
My personal policy is P10,000 per day + cost of flights & accommodations.
---
How long is the validity of the visa?
Depends on the itinerary you will submit and the embassy.
When I applied at and submitted a 5-day itinerary to the French Embassy, I was issued a visa that was valid for 15 days.
When I applied the second time and submitted a 53-day itinerary to the German Embassy, I was given a visa valid for 60 days.
When I applied at the Greek Embassy with an 11-day itinerary, I was given exactly that, 11 days.
When I applied at the Italian Embassy with a 46-day itinerary, I was given 90 days.
It's pretty hard to tell, so make sure you take your itinerary seriously because you'll never know how long you're gonna get.
---
What are the usual reasons why applicants are denied a Schengen visa?
We created a video about that here:
---
I'm traveling to multiple cities. Do I need to submit train transfer and flight reservation within the Schengen area?
Some embassies require those, some don't. You'll know when you read their checklist.
In my experience, however, I have never submitted proof of train or bus booking. But I always submit flight reservations even for those journeys within the Schengen zone.
---
I'm traveling to multiple cities. Do I need to provide hotel reservation for all the countries I'm visiting or for the embassy's country only?
If you're staying at hotels, you must provide hotel reservation covering the entire duration of your stay within the zone.
If you're staying in multiple countries, you must submit hotel reservation for all the countries where you will be staying, not just that one country.
---
Last updated: 2️⃣0️⃣2️⃣0️⃣ • 1️⃣ • 1️⃣6️⃣
First up: 2️⃣0️⃣1️⃣7️⃣ • 1️⃣ • 1️⃣5️⃣
Help us improve this post! If you have experienced applying for a Schengen Visa and you have more to add to this list, feel free to contribute information via the Comments Section below!
---